Road trips are making a comeback, and they are a great way to take in the scenery, meet the locals and immerse yourself in a destination. From scenic byways to iconic pit stops, road trips can be an affordable way to travel, and the pace of the trip is set entirely by you. Located at the crossroads of I-40 and I-25, Albuquerque is easy to reach no matter which direction you are traveling. So pack your bags and top off your gas tank, because these road trips to Albuquerque are perfect for your next low-key getaway. 
Road Trip: Oklahoma City to Albuquerque 
Hop on Historic Route 66, and get ready for all things nostalgic and quirky. Stop and explore places like Amarillo (home of the 72-ounce steak challenge), and fuel up for the great adventures to come as you approach the New Mexico border. 
Once you've entered the Land of Enchantment, the first city you'll encounter is Tucumcari. Here you can see things like the world's longest mural devoted to Route 66 and the world's largest collection of full-scale bronze dinosaur skeletons! 
The next stop on your journey is Santa Rosa, where you'll find Blue Hole, one of the most popular scuba diving destinations in the U.S. The city is also home to the Route 66 Auto Museum which is complete with antique cars and trucks, and is the perfect photo-op opportunity. 
Final stop, the Duke City. In Albuquerque you'll find an abundance of things to do and it's an ideal mix of urban activities and outdoor adventures. Stay a few nights and explore the Sandia Mountains and explore the amazing craft brewery and winery scene. On your way home, see how many must see roadside attractions you can spot throughout the city. Did you know Albuquerque is home to the nation's longest continuous stretch of Route 66 within a single city?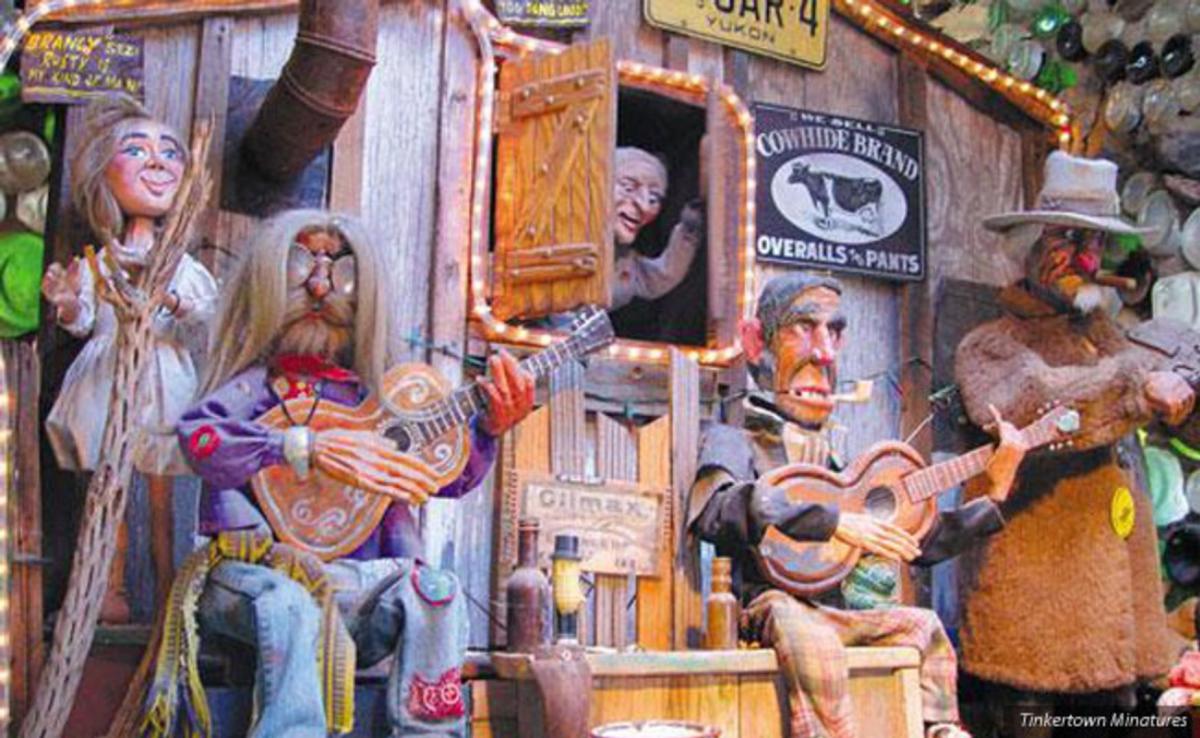 Road Trip: Denver to Albuquerque 
Gorgeous scenery and mountainscapes make for a splendid drive. As you approach the northern New Mexico border while traveling on I-25, you'll come across Walsenburg and Trinidad, Colorado, two towns packed with history and worthy of a walk down main street for a quick stretch. 
The first New Mexican destination you'll reach is Raton, and here we recommend taking a detour on U.S. Highway 64 to catch the beauty of North Central New Mexico. In Taos, visit the Harwood Foundation Museum, the Kit Carson Home or the Millicent Rogers Museum. South of Taos, experience sacred history at El Santuario de Chimayó and woolen works of art at the Ortega Weaving Compound. 
As you continue to make your way to Albuquerque, spend some time in Santa Fe. Take a stroll through the 400-year-old plaza, the heart and soul of the city, and a great place to pick up a snack or go window shopping. If you're into art and history, pay a visit to Museum Hill which boasts four world-class museums, or for an other-worldly experience, make a stop at Meow Wolf.
Once in Albuquerque, discover one of the city's iconic neighborhoods by taking a self-guided tour or discover a few budget friendly activities that are great for the whole family. If you're into the public art scene, try a downtown mural mosey. To really reach new heights on your road trip, take a hot air balloon ride, and see the city from a new perspective. Did you know that Albuquerque is the Hot Air Ballooning Capital of the World?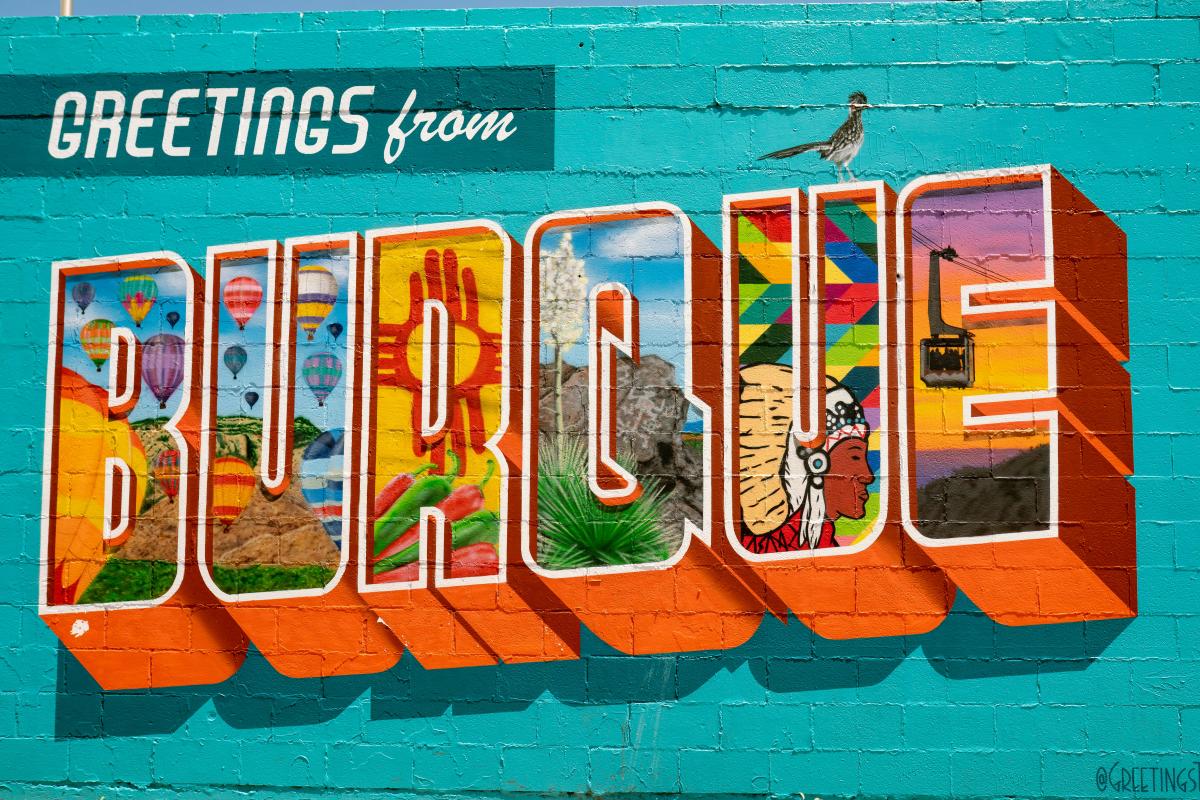 Road Trip: Los Angeles to Albuquerque 
Explore the west portion of the Mother Road and discover a true oasis of natural wonders. As you make your way to Flagstaff, Arizona, make a stop at the Grand Canyon, located north of the city. If you want to experience a true desert town, take a detour south and visit Sedona. 
After making your way through Gallup, and then to Grants, keep your eye out for El Malpaís National Monument, an ancient lava flow and National Natural Landmark. Grants – which has been a railroad camp, carrot-farming community and uranium-mining town – is also home to the New Mexico Mining Museum. Get your kicks on Route 66 at Route 66 Casino Hotel located on the outskirts of Albuquerque, before making your way into the city. 
In Albuquerque, plan to enjoy delicious and fabulous restaurants. Check out our guide to Albuquerque's New Mexican food for a few ideas. Take a bike ride down the Paseo del Bosque Trail, or enjoy a sunset at one of the many picturesque spots around the city. Either way, there is no shortage of things to do around the city, and there are a multitude of unique places to stay to accommodate  every trip and every budget. 
Albuquerque and New Mexico offer a multitude of unique explorations, so if you are planning to stay on the road for a few extra days, Albuquerque's centralized location is ideal for planning an overnight trip, and exploring other parts of the state.