Home to the nation's longest continuous stretch of Route 66 within a single city, a diverse art scene, and countless quirky personalities, Albuquerque has a long list of must-see roadside oddities and landmarks you don't want to miss.
Whether you're taking the ultimate road trip through the Southwest or along Route 66, or you're here for the weekend and looking for a fun excursion, these unique stops throughout the city will make any drive one to remember.
So, if you want to experience the quirky side of Albuquerque, check these off your list:
The Cottonwood Madonna - Virgin of the Tree
Find the image of the Virgin de Guadalupe carved into a cottonwood tree at the San Felipe de Neri Parish in Albuquerque's Historic Old Town.
The American International Rattlesnake Museum
Located off Central Ave (Route 66) in Historic Old Town, this unique museum is home to the world's largest collection of live rattlesnake species.
Giant Rattlesnake Sculpture, Slithering through the Roadway 
Find a sculpture of a giant rattlesnake, over 400 feet long, as you drive south from Albuquerque. The sculpture is located in the median at University Blvd SE and Rio Bravo Blvd SE.
The Chevy on a Stick
This roadside site isn't located on Route 66, but it definitely gives Route 66 vibes. The sculpture is located on the northwest corner of San Mateo Blvd SE and Gibson Blvd SE.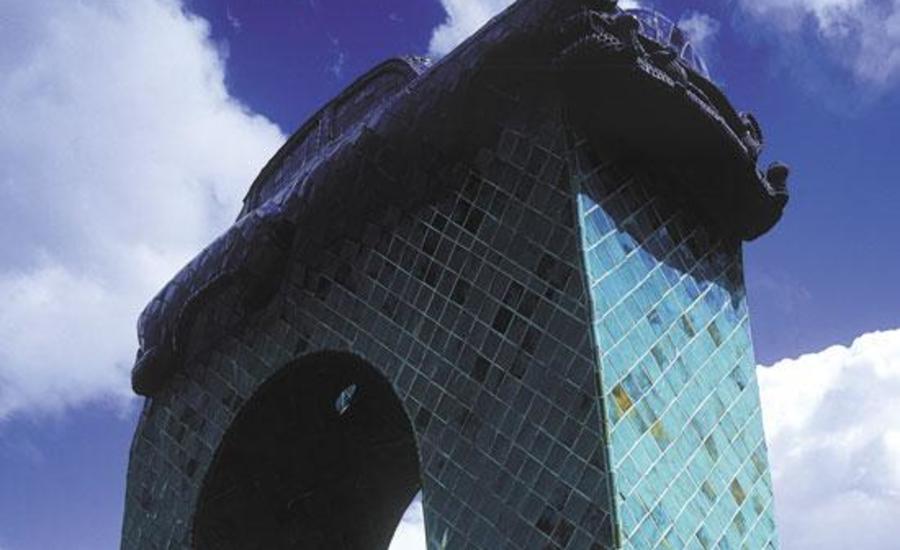 Spaceship House
Located off of Central Ave in the historic Nob Hill neighborhood (Monte Vista Blvd and Marquette Ave) are several private homes that have very unique architecture, including the Spaceship/Bug House. Drive by to take a look, but remember they are private homes.
Mid Century Modern Architecture in the Centuries Old City 
Albuquerque is known for its Spanish and Pueblo style architecture, but there is also so much modernism to be seen! Checkout Retrograde Tours for a guided walking tour, Mid-Mod Home Tour, or even a "Retro Risqué" tour.
Tinkertown Museum
If trinkets, oddities, and miniatures spark your curiosity, Tinkertown Museum in Tijeras, on the east side of the Sandia Mountains, is right up your alley.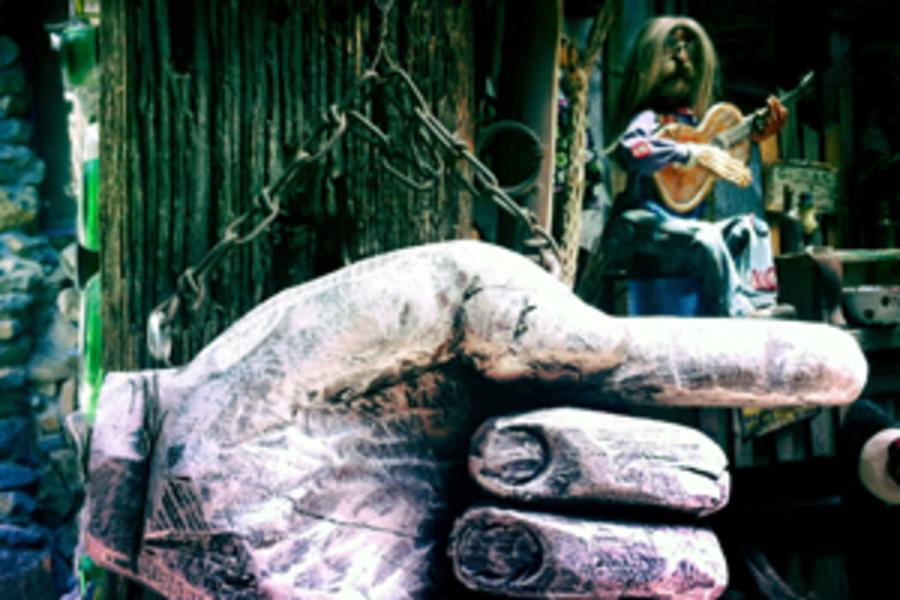 Route 66 Neon Sign
This neon archway sign on Central Ave. located on Albuquerque's west side, where Route 66 intersects with Coors Blvd. Southwest, offers the perfect 50's kitsch for any trip down the Mother Road.
The Dog House
If you want more Route 66 neon, and some delicious food too, make a stop at the Dog House. Stop to try a famous hot dog, and stay a few minutes to awe at the animated neon dog as it wags its tail in glee while eating its own sausages.
Nob Hill Neighborhood
If you still can't get enough of the neon, make your way down Central Ave. in the historic Nob Hill neighborhood after the sun goes down. The two-mile stretch of Route 66 is considered one of the country's best-preserved segments of the famous road.   
66 Diner
For some authentic 50's, Route 66 era dining and décor, make a stop at the iconic 66 Diner on Central Ave.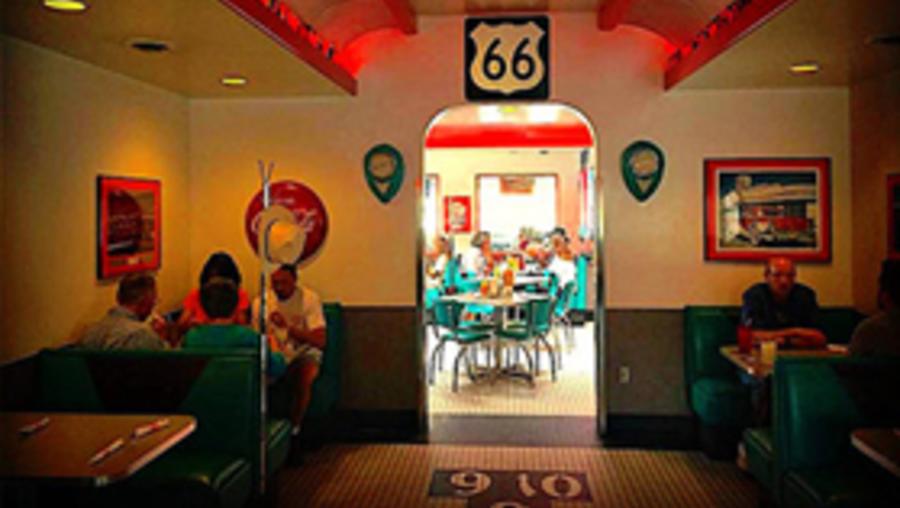 ​
The Country's Longest Aerial Tramway
A must-experience on any trip to Albuquerque, the Sandia Peak Aerial Tramway stretches from the northeast edge of the city to the crest line of the Sandia Mountains and has the world's third longest single span. It is the longest aerial tram in North America.
The Candy Lady 
A local staple in Albuquerque's Old Town, the Candy Lady will curb your craving for something sweet. If you're over 18, you can check out the Candy Lady's "Naughty Side," making this seemingly ordinary chocolate shop a fun stop on any roadside oddities tour.

Owl Cafe 
Have a bite in a giant owl-shaped restaurant. Owl Cafe has a classic Route 66-diner feel, with 20 flavors of milkshakes, breakfast all day and a mini jukebox at each table.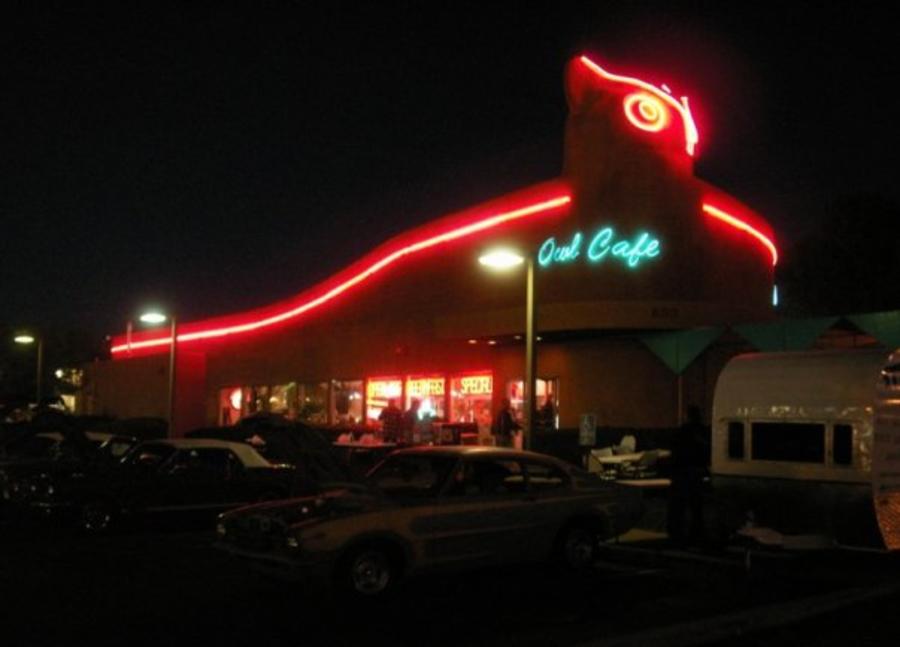 Tewa Motor Lodge
From Route 66's golden age, this restored hotel was built in 1946 and is a must-photograph on a Mother Road drive through Albuquerque.
El Vado
If restored, retro hotels are on your road trip list, make a stop at El Vado, one of New Mexico's first motels on Route 66. Today, El Vado is a unique blend of retro style and modern comforts and amenities. Stop by to sip on beer at the El Vado Taproom, grab a bite to eat, do some shopping, and maybe even stay the night.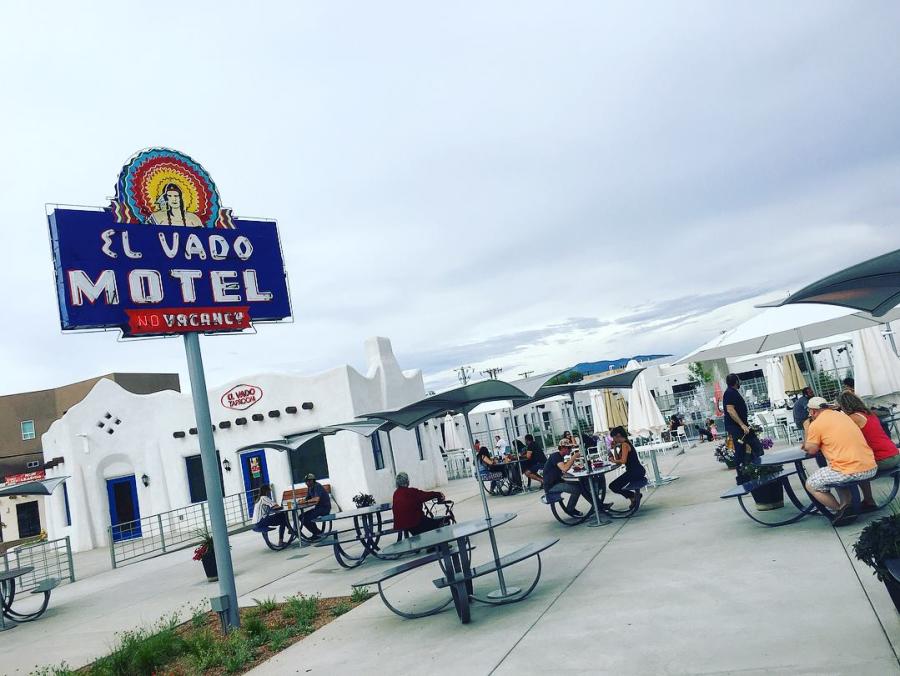 Green Jeans Farmery
Stop here for drinks, food, sweets, shopping, yoga, and more - all in a multi-use complex built entirely out of storage containers.
Tombstone of Breaking Bad's Walter White
After being moved out of an actual cemetery, TV's Walter White's tombstone can now be found at a strip mall in the Duke City. It can be hard to spot, but if you take a look around the Village Shops of Los Ranchos, you'll find the plaque. If you're a Breaking Bad fan, you'll find many more landmarks and filming spots from the show throughout the city. Check out one of the popular Breaking Bad tours, offered by the ABQ Trolley Co. and Breaking Bad RV Tours, for the full experience. 
Center of the Universe on UNM Campus
Take a walk through the University of New Mexico's scenic campus, and you'll come across a "hallway" sculpture in three dimensions - X,Y,Z. The sculpture's central point is said by students to be the Center of the Universe.