Albuquerque's ornate beauty and enchanted outdoors have a solo traveler's heart in mind. Nestled at the base of the Sandia Mountains and centered around a slew of outdoor activities and a unique culture, Albuquerque is the perfect place for an amazing solo adventure. 
As a solo traveler, the experience is yours to create. Explore local favorites with our locals' guide, or embrace the city as the ultimate tourist. Albuquerque offers things to do for every travel style and budget. Did we mention how friendly our locals are?
20 Great Things for Solo Travelers to do in Albuquerque
1. Hike the Sandia Mountain foothills, or enjoy the city's fantastic trails and open space preserves. Learn more about Albuquerque hiking here. 
2. Learn about the city's unique history and culture at one of the many museums and cultural centers. 
3. Go on a themed bike tour with Routes Bicycle Tours & Rentals, or rent a bike and explore Albuquerque on two wheels on your own. 
4. Take advantage of the "Hot Air Ballooning Capital of the World" and fly over the city on a balloon ride.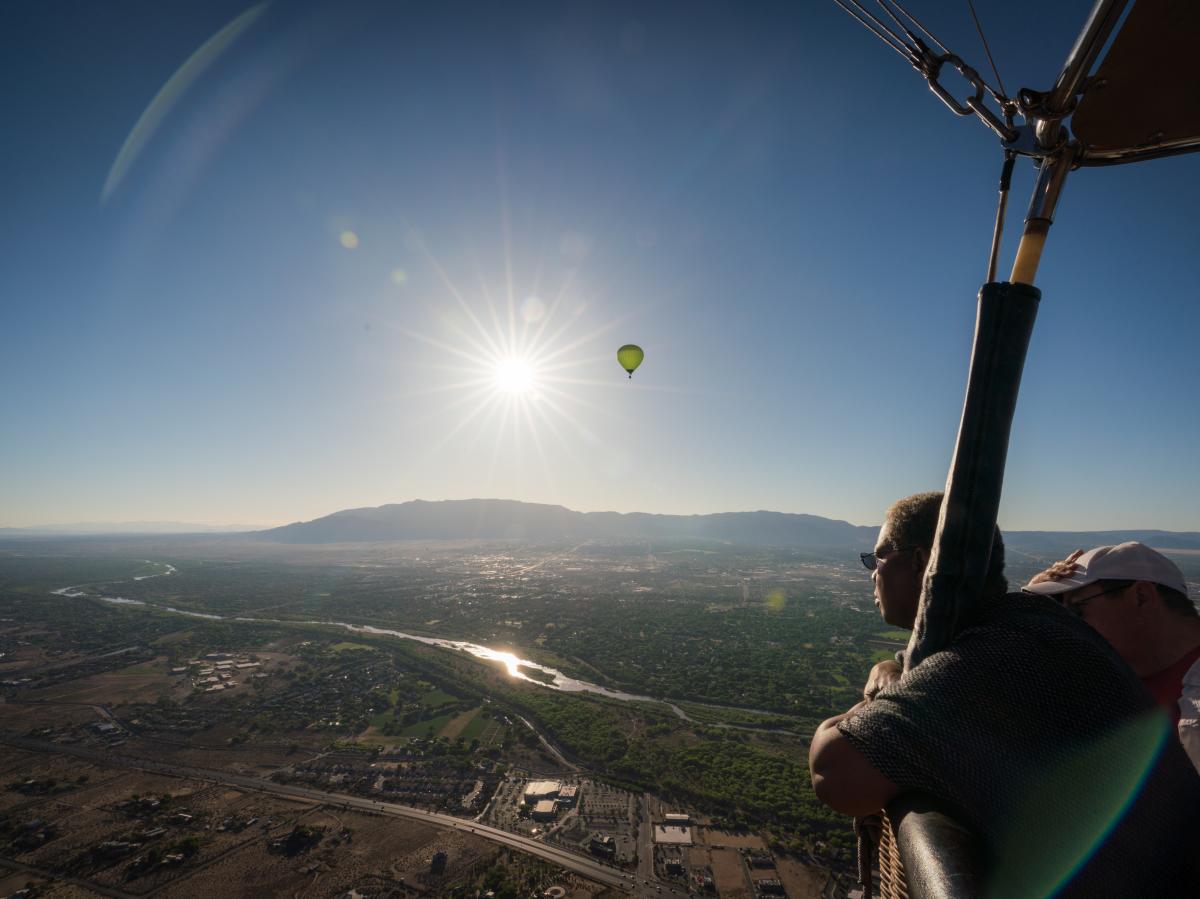 5. Relax and enjoy a local brew at Marble Brewery, or plan an evening of brewery hopping. With over 40 local breweries and taprooms, Albuquerque offers a brewery experience like no other. Get home safely by finding a rideshare or taxi. 
6. Discover local attractions and popular sites in and around Albuquerque by going on a self-guided sightseeing tour. Find other free and cheap things to do here.
7. Pick and roast your own green chile at Big Jim Farms – a U-PICK farm and farm market.
8. Take a ride on the Sandia Peak Aerial Tram for gorgeous views at 10,378 feet and grab a bite to eat from Ten3.

9. Embrace the public art scene with a Downtown mural mosey, ABQ Artwalk (the first Friday of each month) or ArtsCrawl.
10. Take in some of Albuquerque's most picturesque spots and snap a few photos to light up your social media feed. Don't forget to use #TrueABQ.
11. Grab a table for one and try one of the many unique chile dishes you'll only find here in Albuquerque. 
12.  Depending on the season, float down the Rio Grande River or snowshoe your way through the Sandia Mountains with guided tours from MST Adventures.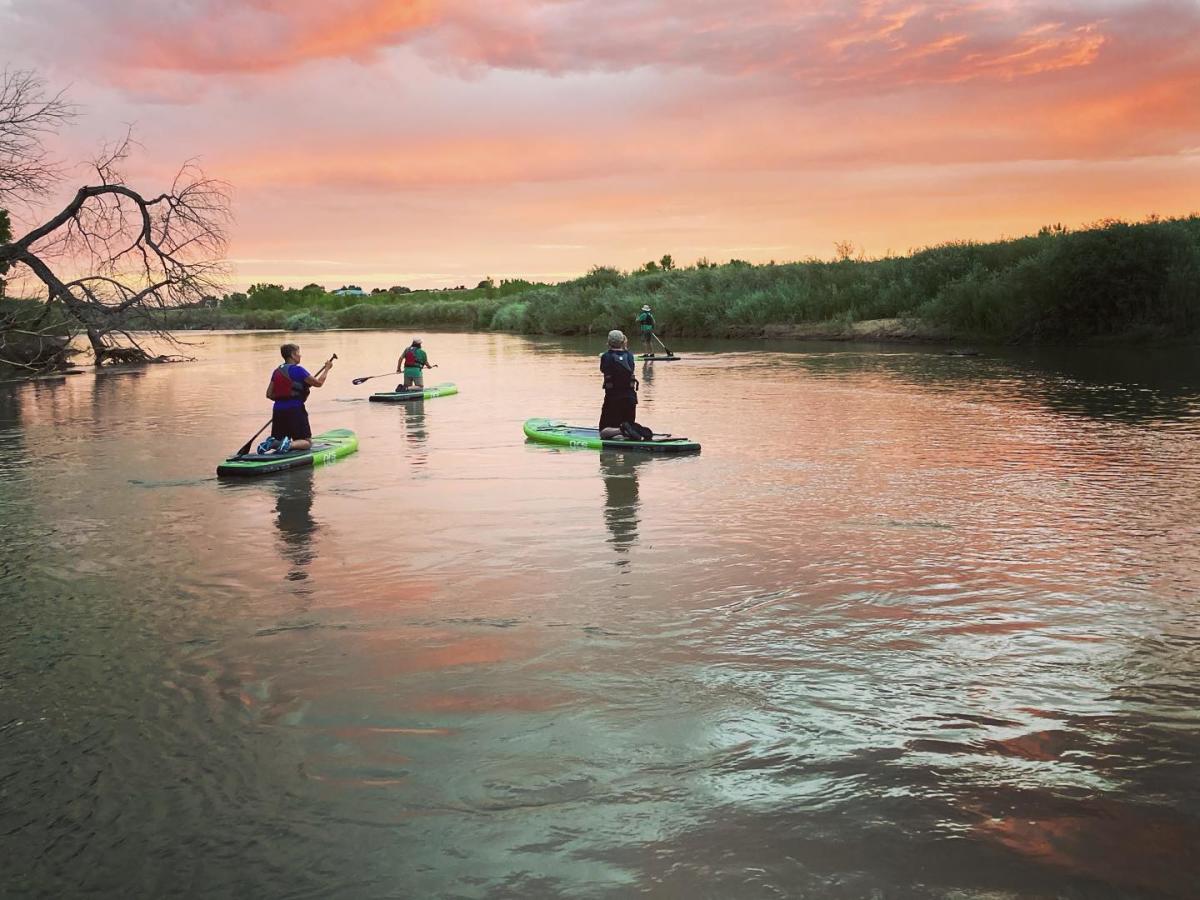 Image Source: Facebook 
13. Enjoy an afternoon of window and antique shopping in Old Town and Nob Hill. 
14. Channel your inner nature lover by taking a nature walk through the Rio Grande Nature Center State Park and Valle de Oro Wildlife Refuge, or by visiting the ABQ BioPark. 
15. Embrace the ultimate foodie experience at Sawmill Market and Tin Can Alley.
16. See a traditional flamenco show at Casa Flamenca or Tablao Flamenco in Hotel Albuquerque.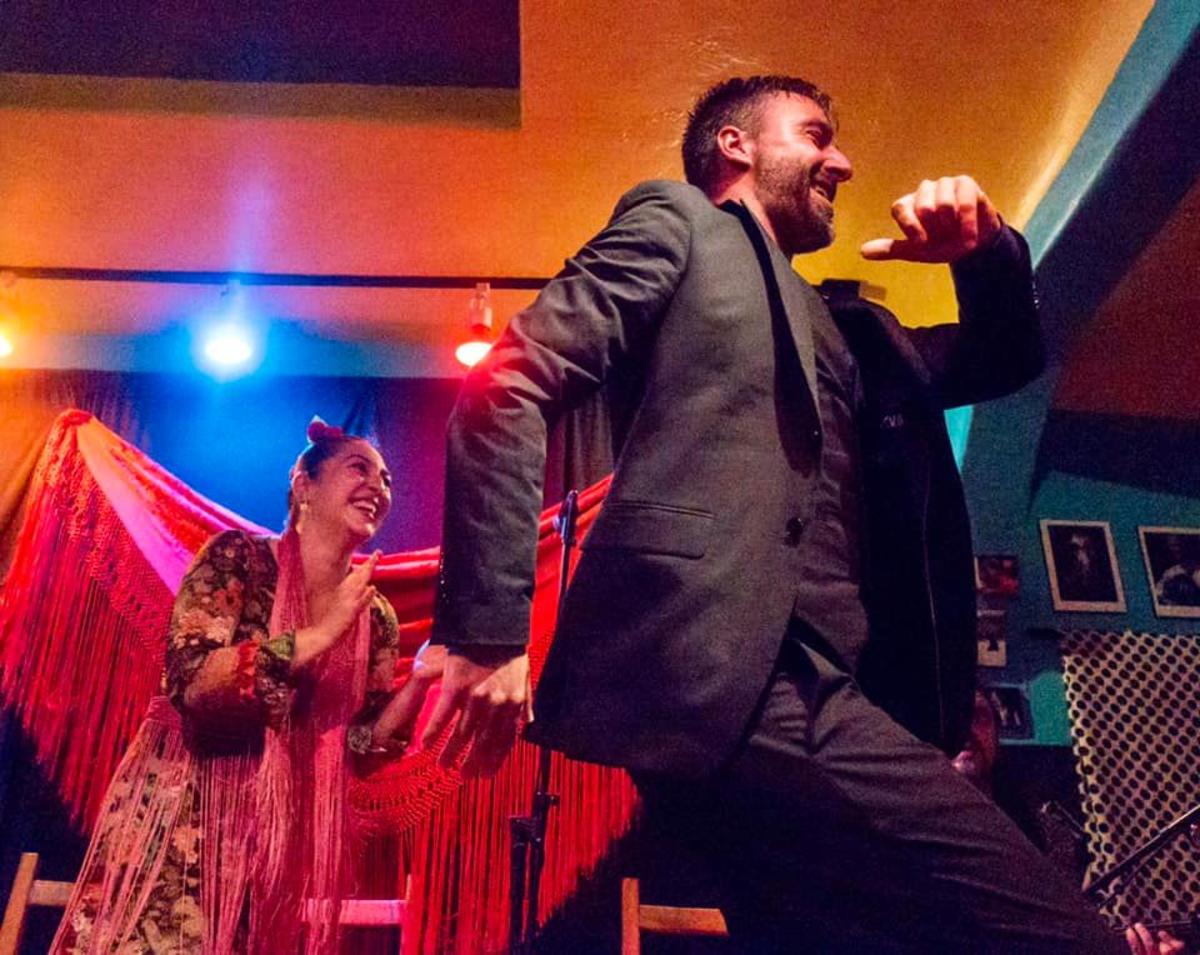 Image Source: Facebook 
17. Take a break to indulge in a glass of wine from one of the city's local wineries, and find one of the best places to watch an iconic Albuquerque sunset. 
18. Have a  night out, and meet locals at bars you'll only find in Albuquerque. 
19. Plan a scenic day trip to one of the many unique areas and towns located near Albuquerque. Explore uncommon day trips here. 
20. During the spring and summer, stroll through one of the city's various growers' markets for fresh local produce and goodies.