Albuquerque is a city like no other. Home to a diverse and cosmopolitan population of 563,000 people, Albuquerque is the fourth largest city in the Southwest. Over the years, The Duke City has become a top destination for foodies, outdoor enthusiasts and family travelers. If you're planning a trip to Albuquerque, get ready to experience this unique and colorful city through the lens of a local. Enrich your senses with the gorgeous landscapes, delicious cuisines and fascinating history. Enjoy the sights, smells and eclectic blend of Native American and Hispanic culture that Albuquerque has in store for you.
1. Embrace The Landscape
Albuquerque has so many great sights to offer, both inside the city and along the outskirts. From the best hiking and biking trails to beautiful parks, the locals know all the best spots to see. But, it's not just the outdoor fun that keeps everyone coming back. It's the ability to experience the beauty Albuquerque's landscape has to offer.
Outdoors
Boca Negra Canyon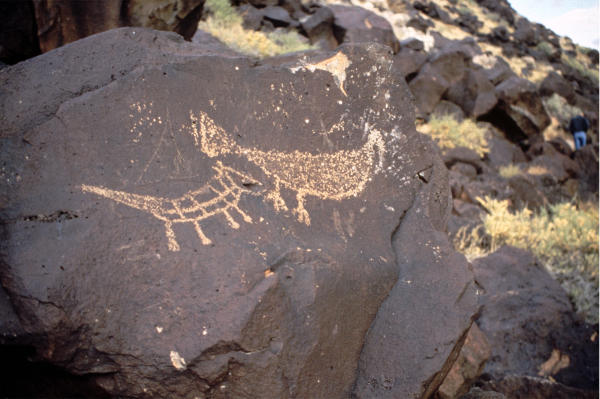 Located on the western edge of Albuquerque within the Petroglyph National Monument, Boca Negra is home to more than 25,000 petroglyphs. These ancient cultural images are found throughout the canyon's boulders and cliffs. This desert park gives great access to three self-guided trails: Mesa Point, Macaw and Cliff Base. Mesa Point is a little more difficult, while Macaw and Cliff Base are manageable for beginners. Exploring the living history and culture contained within Boca Negra is an adventure for visitors and locals alike, and still holds strong spiritual importance in Pueblo culture, as well as other native tribes. On your hike, see if you can spot some local fauna favorites such as the prairie sunflower or cholla flowers amongst ABQ's unique landscape.
La Luz Trail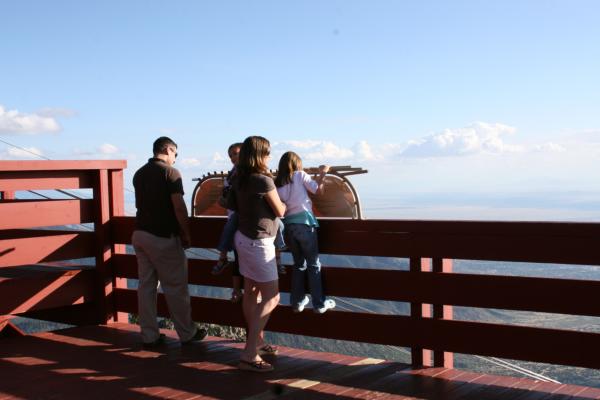 Located on the western face of the Sandia Mountains, La Luz is a popular hiking trail spanning nearly eight miles. Found inside the Cibola National Forest, it's a difficult hike, with an elevation gain of 3,200 ft. While it's not recommended for beginners, intermediate or experienced hikers should definitely check it out! At the top of La Luz, you can admire the beautiful ABQ view from the Sandia Peak Tram or observation deck.
Foothills Trails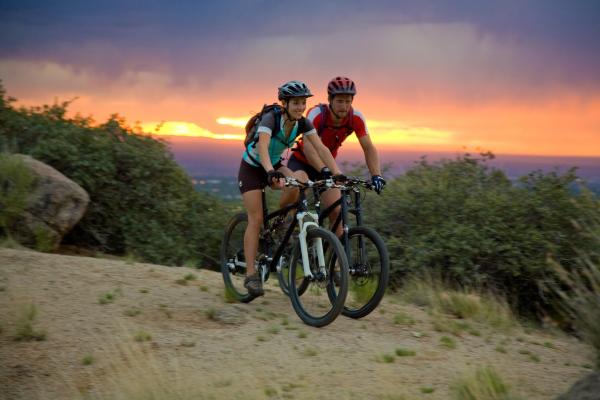 If you are looking for a great biking trail, be sure to check out the foothills trails. The northern foothills are best for beginners looking for an easier, smoother ride, compared to the southern foothills. To find the best biking adventures, a local favorite is Foothills Trail 365, which runs alongside the base of the Mountain, and offers multiple access points to other trails within the Sandia Foothills Open Space. If you want to see the sights of Albuquerque from the Sandia Mountains on wheels, it is a great ride for an avid biker.
Tingley Beach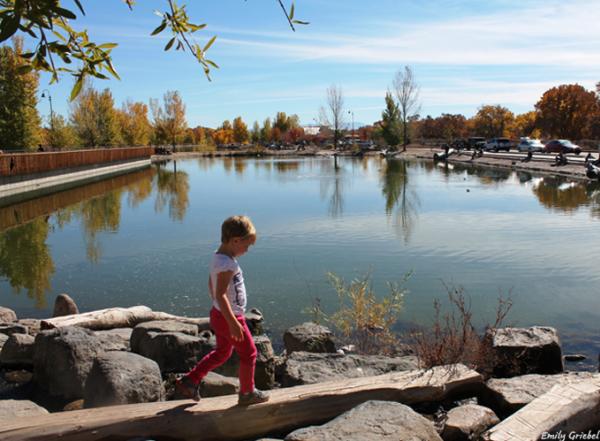 For a more low-key afternoon in Albuquerque, spend the day soaking in the sun at Tingley Beach. And while its name might be misleading, this beach is not intended for swimming. Instead, you are able to walk dogs, lie out in the sun, or fish responsibly. Part of the ABQ BioPark, Tingley Beach is also a nice place for an outdoor picnic and a family hike. Don't be surprised if you spot the local waterfowl or one of many species of butterflies found around Albuquerque.
Neighborhoods
Historic Old Town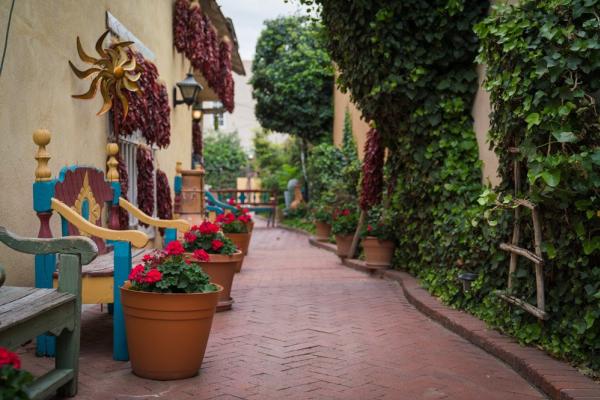 Dating back to 1706, Historic Old Town is Albuquerque's very first neighborhood. Today, Old Town is still bustling with restaurants and shops that overflow with culture and character. From traditional adobe homes to the famous San Felipe de Neri Church, indulging in Albuquerque's diverse charm is easy to do when in Old Town. If you've got time, head over to Hotel Albuquerque and catch the Southwest's first authentic Flamenco Tablao.
Downtown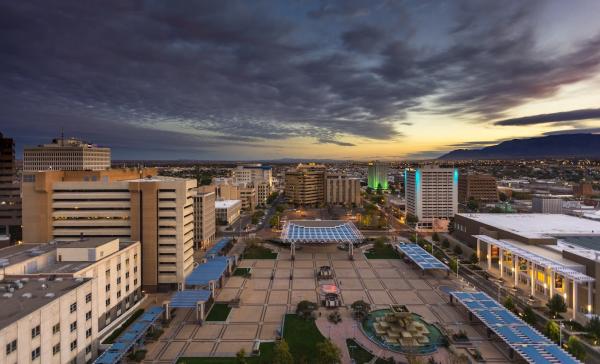 Downtown has been an up-and-coming area in Albuquerque in the past few years. With a variety of parks, bars, restaurants and homes, it's a great place to check out on your visit—especially if you plan to see Downtown's iconic Route 66 (Central Avenue). This vivacious city shows its energetic, creative side with its vibrant street art and unique cultural influences. Whether you're hitting a food truck or checking out a local art gallery, there are always amazing experiences to discover Downtown.
Nob Hill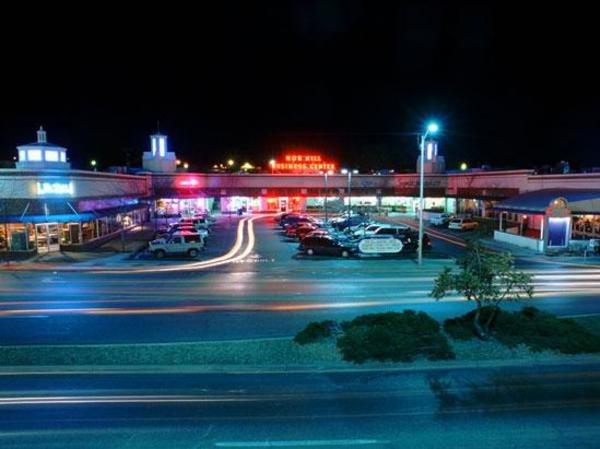 Looking to shop local while in Albuquerque? Head to Nob Hill, where small businesses line the streets.Visit local shops such as the Nizhoni Soap Company, featuring handmade Navajo Tea infused soap, and Sukhmani Jewelry & Home, which offers eclectic hand-crafted gifts. Nob Hill is also one of the top-ranked places to live in the area and is filled with various real estate options including houses, condos and townhomes. If you want to hit some local favorites, catch a movie at the Guild Cinema, where you can watch an independent or vintage feature film any day of the week.
South Valley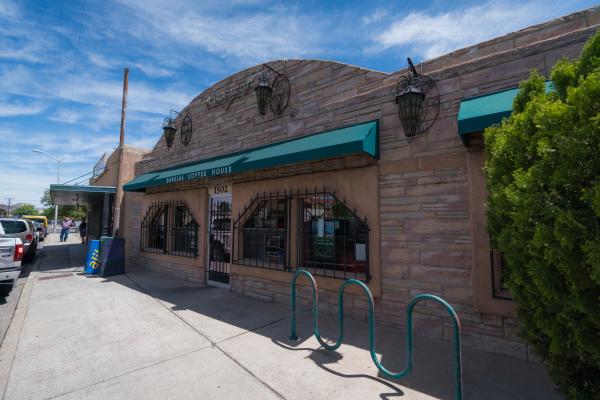 The South Valley and Barelas neighborhoods are abundantly green, rural areas in the city, influenced largely by ABQ's Hispanic roots. This is one of the older neighborhoods and has farmers markets, local businesses, affordable housing and lots of history. If your visit to Albuquerque turns into more of a permanent stay, getting prequalified for a mortgage and looking at houses for sale in the South Valley is a great place to start. If you're only here for a day trip, take advantage of Albuquerque's outstanding vineyards and wineries, and head over to Sheehan Winery to sample one of their award-winning wines.
2. Travel Like a Pro
Albuquerque locals have various forms of transport, and it's great to know the different options when you come for a visit. Whether you're catching an Uber or hitting the rails, your choices of transportation are nearly endless here in Albuquerque.
Ride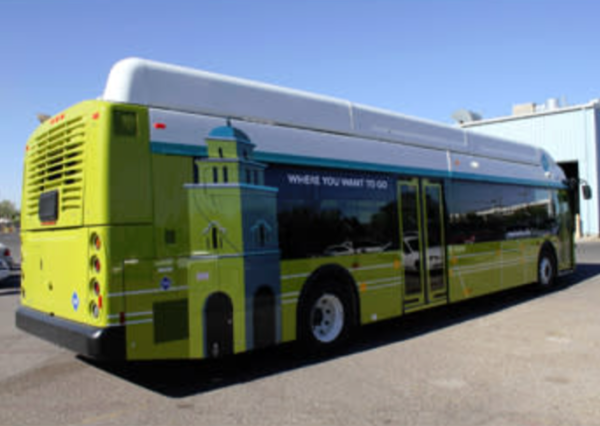 If you're looking for public transport, ABQ Ride is the way to get around the city. Not only is it easy to navigate, but it is arguably one of the best ways to get around Albuquerque. Running multiple routes between Downtown and the surrounding suburbs, ABQ Ride is a great travel option for new visitors.
If you're looking for an entertaining and historic drive, cruise down Route 66 and see Albuquerque from the road. While you're exploring the city, be sure to check out an ABQ Trolley Tour, where you can enjoy a fully narrated, guided tour featuring film locations from films and TV, like Breaking Bad. If you're looking for a more hands-on experience, try the Hopper Beer Cruise, where participants can enjoy the best brew ABQ has to offer.
Walk or Bike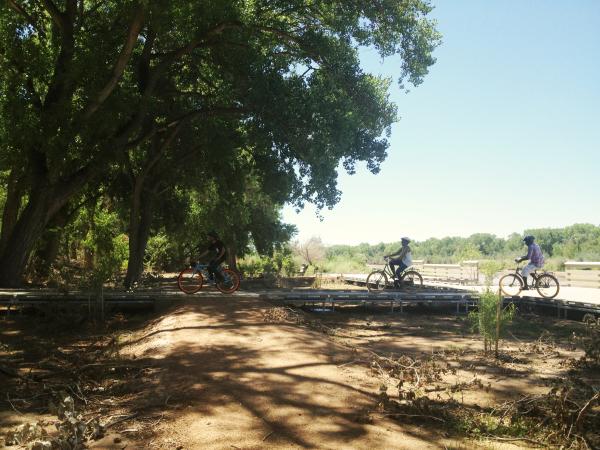 Many neighborhoods in Albuquerque are walkable. It's a great opportunity to take a stroll with your family and see the parks, restaurants, or maybe catch an evening movie. Albuquerque is bike-friendly as well. In fact, Albuquerque was awarded a Silver-Level bicycle-friendly community. If you're interested in an outdoor bike ride around the beautiful city, visit one of the local bike rental shops to pick up a set of wheels.
3. Eat Like an Expert
Arguably one of the best parts of visiting a new place is indulging in the local food. If there is one thing Albuquerque is known for, it's the blended culture and diverse cuisine—which is why ABQ is often referred to as the foodie destination you need to visit. Whether you are looking for a morning coffee or an evening meal, delight your taste buds with authentic cuisine, or have a bite of Albuquerque's local comfort food.
Coffee & Tea Shops
Humble Coffee Company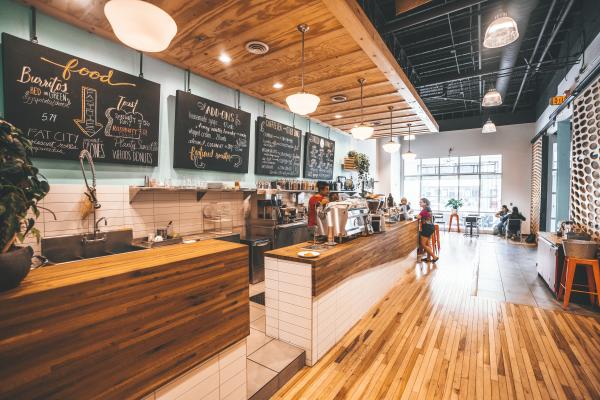 Located in Nob Hill and Downtown neighborhoods, Humble Coffee Co. specializes in single-origin espresso and coffee blends. They have light breakfast options like their locally made breakfast burritos, and also offer free wifi in their trendy locations.
Java Joe's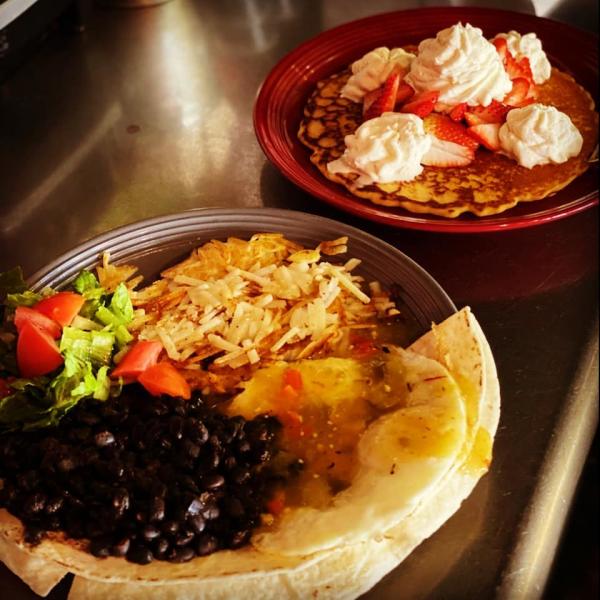 Java Joe's is another amazing reflection of the unique and artistic vibe of Albuquerque. Their freshly roasted small farm and organic options make for a quality cup of joe (no pun intended). With exhibits from local artists, live music, and delicious coffee, this is a great place to start your day off on the right foot.
Zendo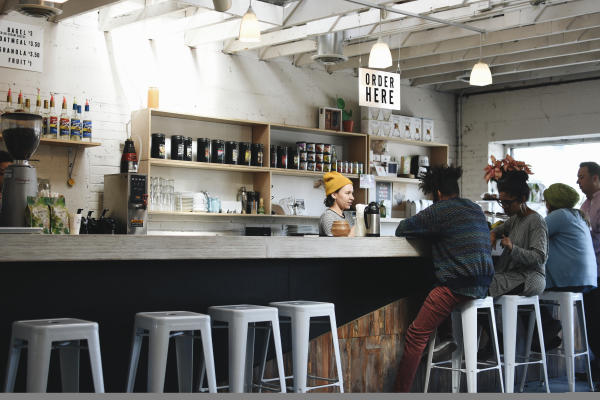 Whether you're looking for locally roasted coffee or tea options in Downtown Albuquerque, Zendo has you covered. Besides their highly-rated beverages, Zendo also offers organic baked goods, hip art, and good vibes. Zendo is open daily, so when you're Downtown, be sure to stop in for a brew or cold smoothie to go!
New Mexican Cuisine
Mary & Tito's Cafe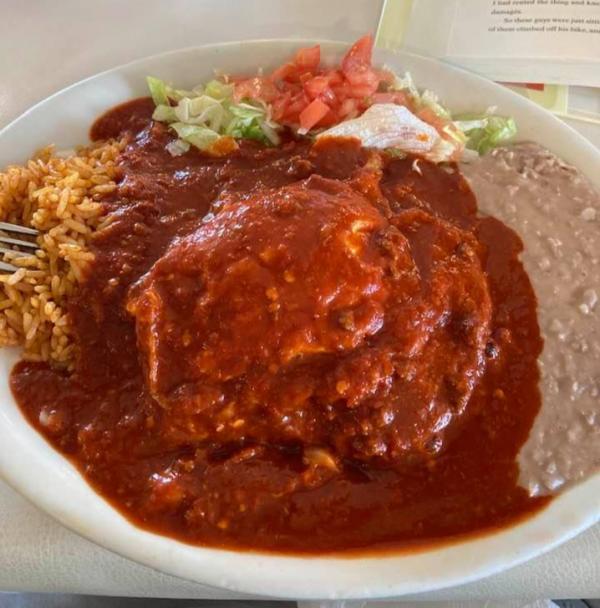 Photo Credit: Facebook
A local joint that's been a favorite since 1963, Mary and Tito's Cafe is a true definition of New Mexican cuisine. Winning the America's Classics Award from the James Beard Foundation in 2010, locals love Mary and Tito's for its Mexican wedding cake, which you can get by the slice and is always sure to satisfy your tastebuds.
Tia Betty Blue's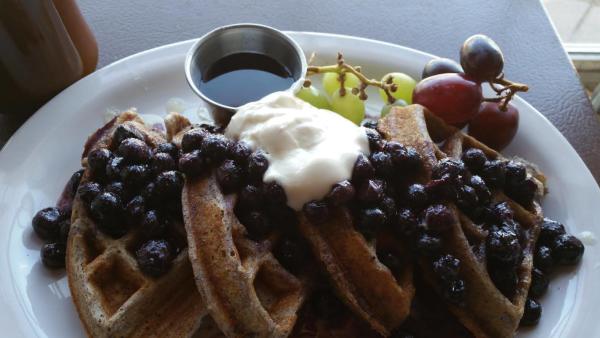 Photo Credit: Facebook
For a low-key, informal New Mexican meal, Tia Betty Blue's is the place to go. With rave reviews from both locals and visitors, this is a solid lunch option in Albuquerque. When you stop in, try out Tia B's blue corn waffles on the charming (and dog-friendly) patio. Wanna take some of ABQ's best dishes home with you? Be sure to check out the list of recipes from Albuquerque's favorite restaurants, chefs, and authors so you can experience ABQ no matter where you are in the world.
El Pinto Restaurant and Cantina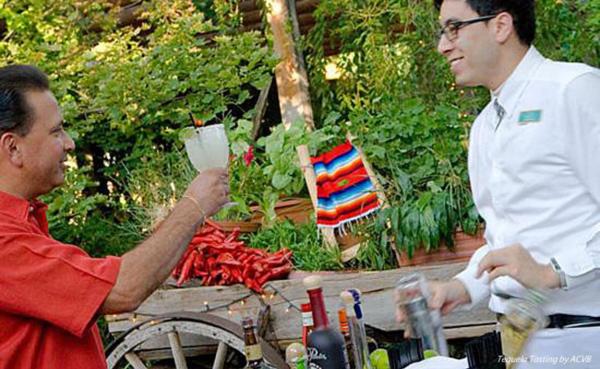 Sprawled across 12 acres in the beautiful North Valley, El Pinto offers a variety of dishes for lunch and dinner. Known for their traditional chicken enchiladas and award-winning salsa, El Pinto serves hormone- and antibiotic-free chicken and other non-GMO ingredients. With five patios to choose from, locals love to stop for a visit whenever they're in the North Valley. During your visit, learn about "All Things Green Chile" and later, stroll over to The Fruit Basket, New Mexico's favorite chile market since 1985, and get some chile of your own.
Native American Cuisine
Indian Pueblo Kitchen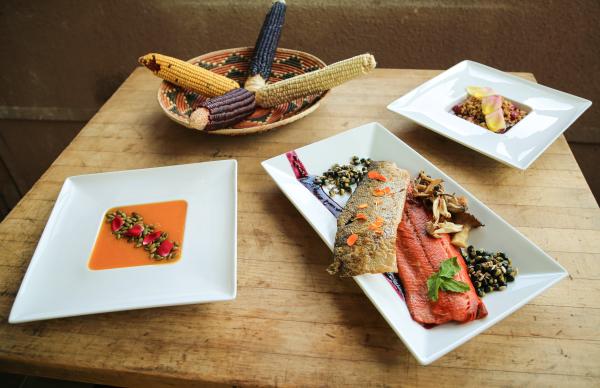 A Native-inspired menu incorporating Pueblo traditions, Indian Pueblo Kitchen is a great lunch option for Indigenous cuisine in Albuquerque. Found within the Indian Pueblo Cultural Center, Indian Pueblo Kitchen is the best place to experience an authentic indigenous dining experience. You can even take home some fresh-baked Pueblo oven loaves for later.
4. Take in the Culture
Albuquerque is one of the most diverse cities in the country giving visitors a one-of-a-kind southwestern experience. See how ABQ entwines its enriched history with modern day-to-day life. When you're in Albuquerque, you can't help but take in the culture and be a part of what it means to be a local.
ABQ History & Culture
National Hispanic Cultural Center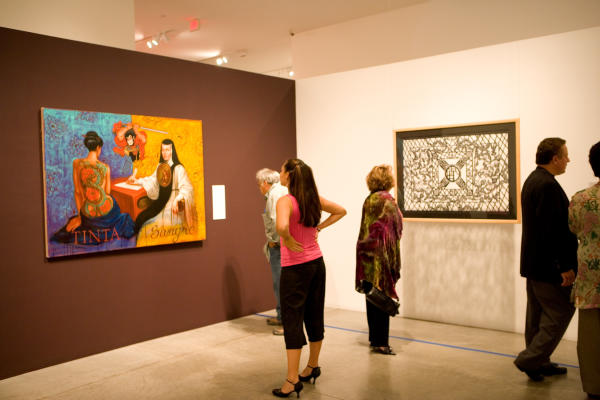 Located in the Barelas neighborhood, the National Hispanic Cultural Center is your chance to see first-hand the vibrant Latino arts and culture. The center houses the Roy E. Disney Center for Performing Arts, research library, art museum and more—making it a must-see destination for visitors looking for lots to do in one place. If your visit includes a meeting or special event, the National Hispanic Cultural Center has great meeting and event accommodations, so even if you travel for business you'll still have the chance to explore ABQ's diverse roots.
Indian Pueblo Cultural Center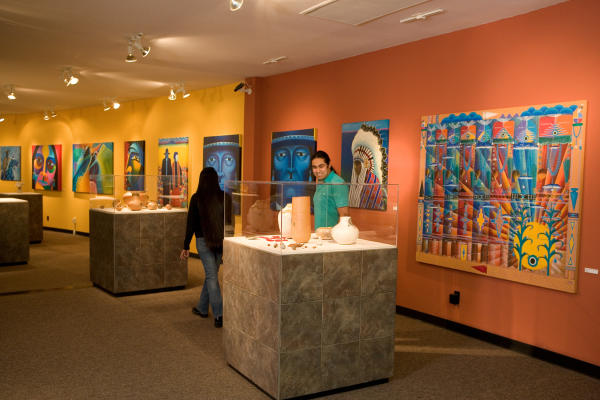 Displaying Indian Pueblo history and artifacts, the Indian Pueblo Cultural Center features an array of interactive exhibits. See art, learn about Pueblo traditions and watch Native dance performances.To find authentic Native American Art, go to the Indian Pueblo Store, owned and operated by the 19 Pueblos of New Mexico.
Albuquerque Museum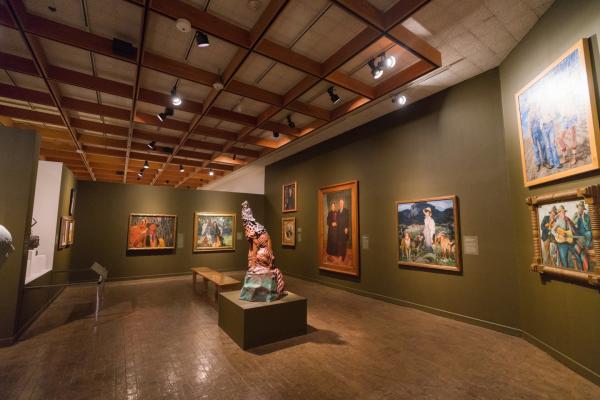 A full exhibition of Albuquerque's history and all its cultures, the Albuquerque Museum was established in 1967 in Historical Old Town ABQ. The many galleries and various art collections can be found among its 30,000 square feet where you can also enjoy the sculpture garden and amphitheater. Locals and visitors come to the Albuquerque Museum to see both the permanent historical collections as well as the local, regional and international exhibits.
 
Whichever destinations, experiences or tastes you experience here in Albuquerque, you'll leave knowing there's no place else in the world as unique as Albuquerque.