Around the world, butterflies are symbols of change, hope, and endurance. They also happen to be among the most exquisite and sought-after insects in existence. 
You can spot more than 100 species of butterflies in and around Albuquerque, whether you prefer to keep it civilized or take a trek through the wilderness.
Here are some of the places around Albuquerque where you can catch butterflies in flight, on flowers -- or maybe even landing on your shoulder: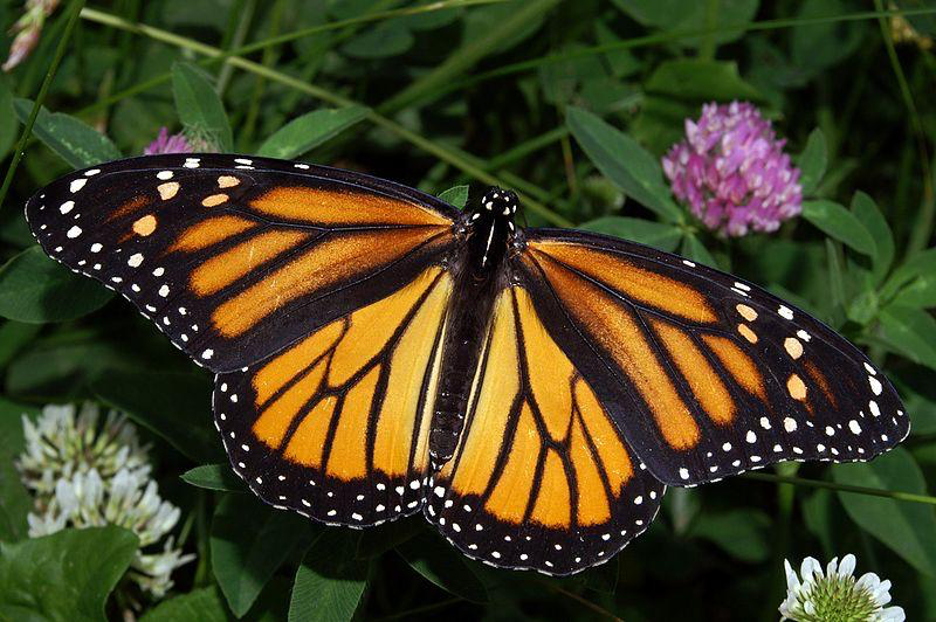 Image Source: wikimedia.org
ABQ BioPark Botanic Garden
A family outing to ABQ BioPark is a surefire way to experience bewitching butterflies. 
While not as efficient as bees, butterflies are pollinators, and you'll find plenty of them in the pollinator pavilion on the west side of the Botanic Garden. This year-round, immersive exhibit features 40 species of native butterflies and moths. 
While the insects won't be active during winter months, you can still check out the displays inside the pavilion.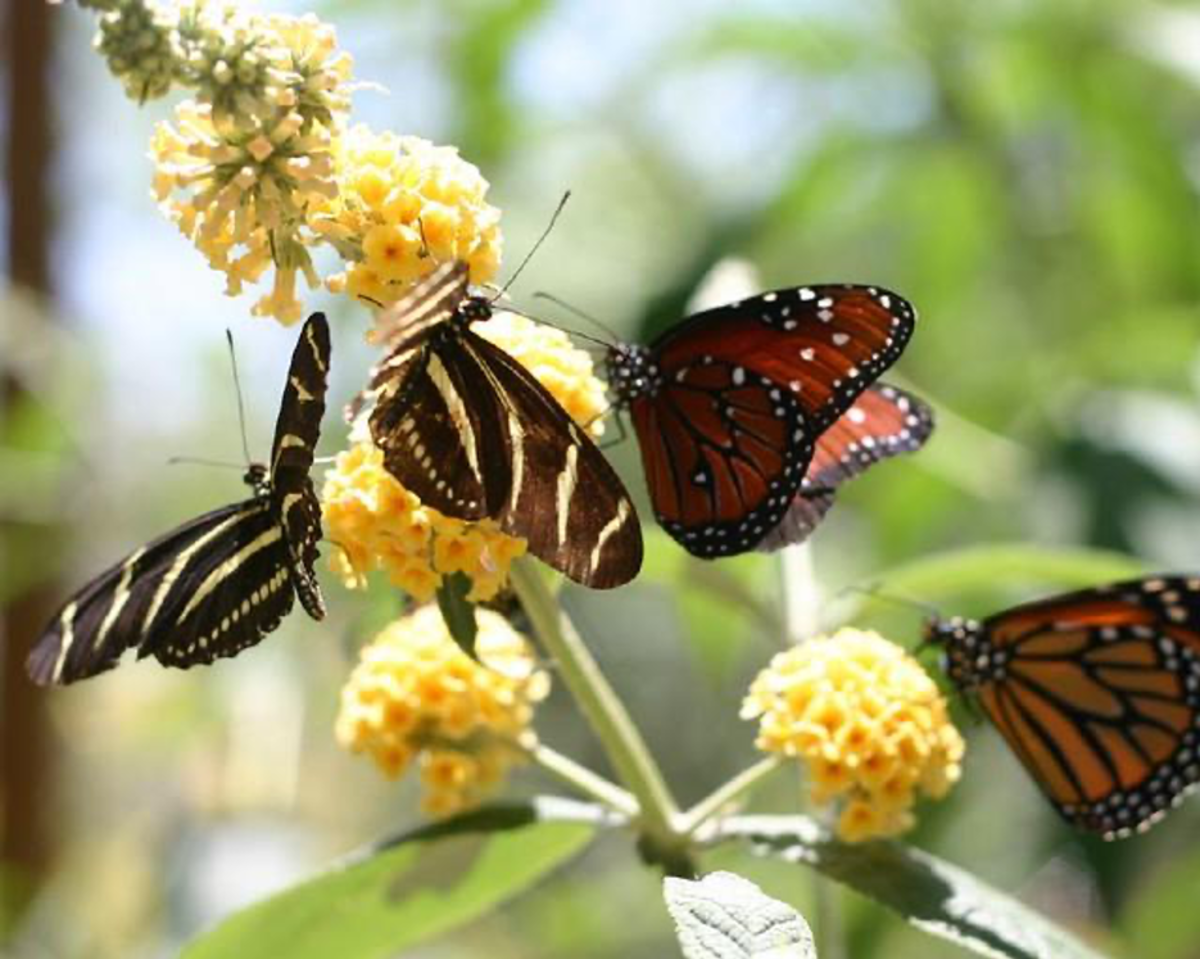 Image Source: flickr.com
Wings of Enchantment Butterfly Farm
If you'd like to see a working butterfly farm, this is the place to go. Wings of Enchantment was founded 11 years ago after its owner and her family learned how to locate and raise monarch eggs and caterpillars on milkweed. 
Now, you can see the farm in action, learn about the lifecycle of butterflies, buy the insects for release on special occasions, and rent exhibits for schools and other educational events.
Sandia Foothills Open Space
If you'd rather get out in the great wide-open, Sandia Foothills Open Space is a great place to start. Part of the City of Albuquerque Open Space Division, this vast area gives you ample opportunity to view butterflies in the wild. 
You'll find more than 2,600 acres of steep hills and trails at the base of the Sandia Mountains. Butterflies you may encounter include a variety of swallowtails, like black, western tiger, and pipevine.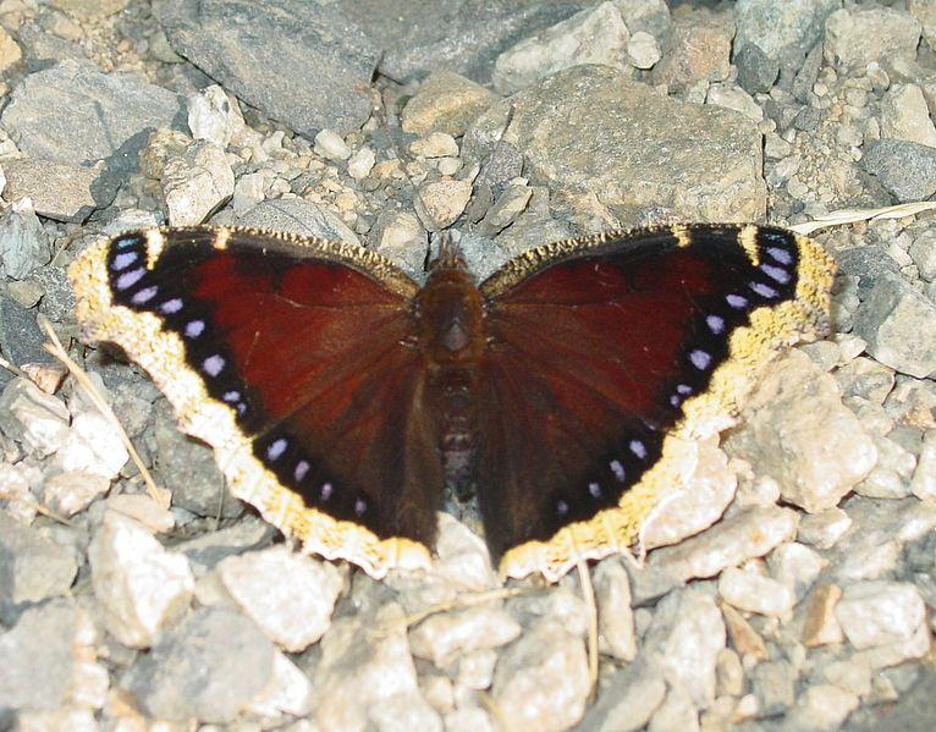 Image Source: wikimedia.org
Rinconada Canyon
This trail located at Petroglyph National Monument is wonderful for family butterfly viewing, as it accommodates all skill levels. You'll have a lot of company, as this 2.2-mile loop trail is heavily trafficked. It's mostly used for hiking, walking, nature trips, and butterfly and bird watching. Beyond butterflies, Rinconada Canyon offers insight into the geologic, cultural and natural resources of Petroglyph National Monument. You can even bring the family dog, but Rover must stay on a leash! 
Be on the lookout for two-tailed swallowtail butterflies, as well as the Sonoran metalmark, the fiery skipper, and the western tailed-blue. Rinconada Canyon is open year-round.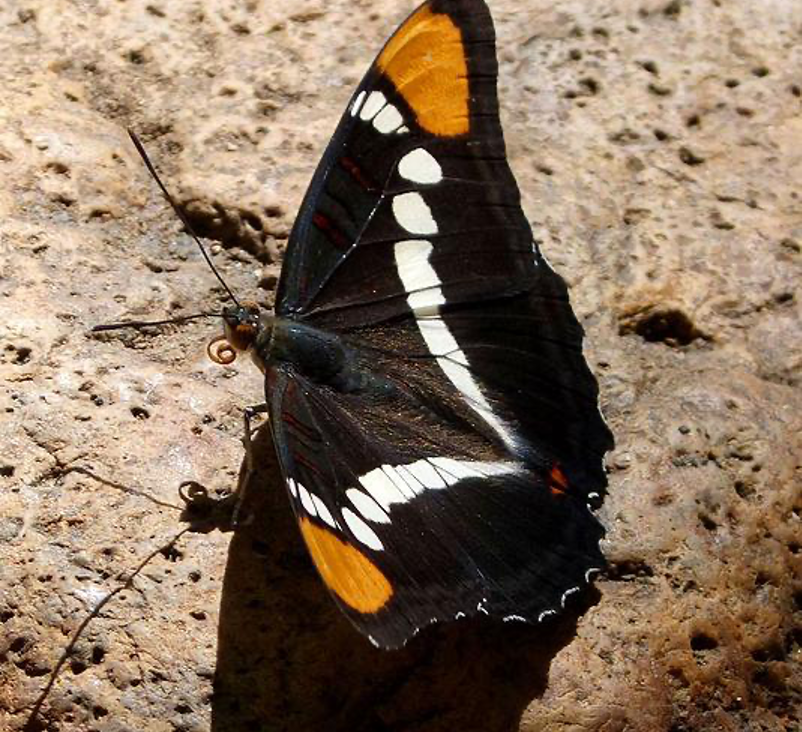 Image Source: wikimedia.org
Monarch Migration
The most recognizable butterfly is the monarch. With their distinct colors of orange, black, and white, monarchs are famous for their seasonal migration. Millions of the butterflies travel from the U.S. and Canada to Mexico and California. 
New Mexico went several years with very few of these beauties passing through, but last year (2019) saw record numbers. Which goes to show, you should always keep your eyes peeled as you never know when you might encounter the mighty monarch.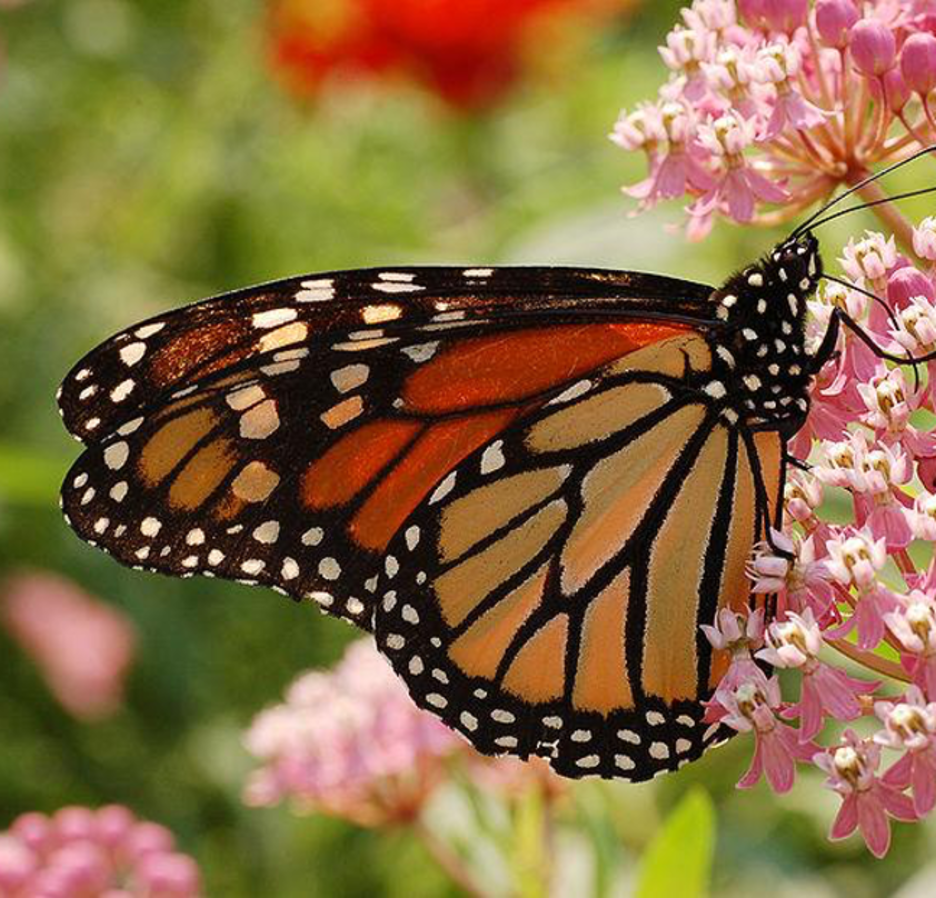 Image Source: wikimedia.org
New Mexico Butterflies
New Mexico is home to more butterflies than we can list, but here are some of the most beautiful species you'll find in the Land of Enchantment. 
●    Swallowtails
●    Whites and sulphurs
●    Gossamer-wing butterflies
●    Metalmarks
●    Brush-footed butterflies
●    Skippers
If all your efforts fail to find butterflies in the wild, you can always create a Southwest butterfly garden of your own. The charming fliers need nectar and liquids, as well as host plants. Who knows? Your garden may become a destination for butterfly viewers!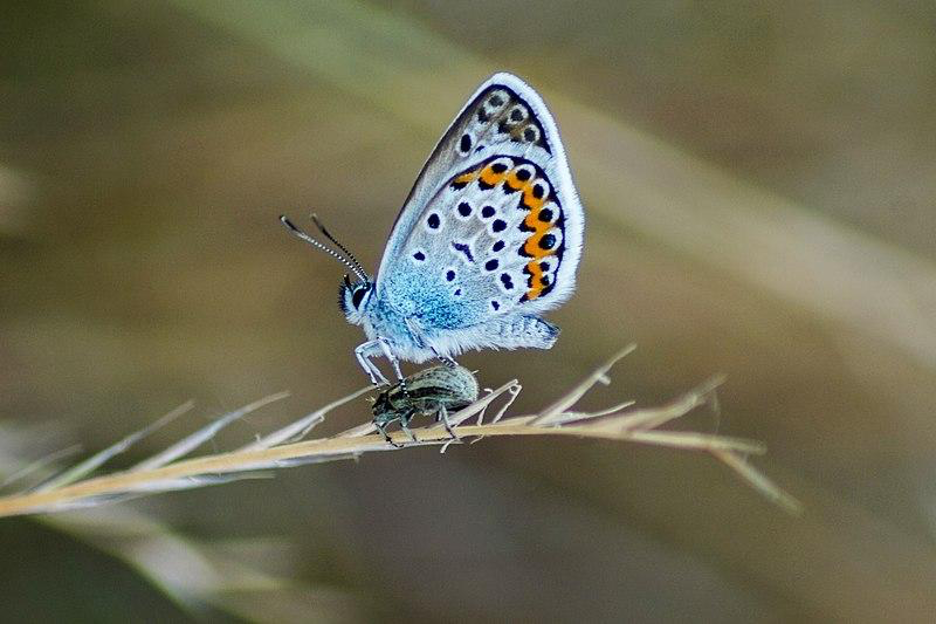 Image Source: wikimedia.org