For travelers searching for a more intimate place to stay that immerses guests in the culture of the destination, boutique hotels are the way to go. Albuquerque has a number of boutique hotels that range from haunted bed and breakfasts to an inn situated on a farm. No matter which you choose, each will bring Albuquerque's unique and colorful culture to your stay.
Bottger Mansion of Old Town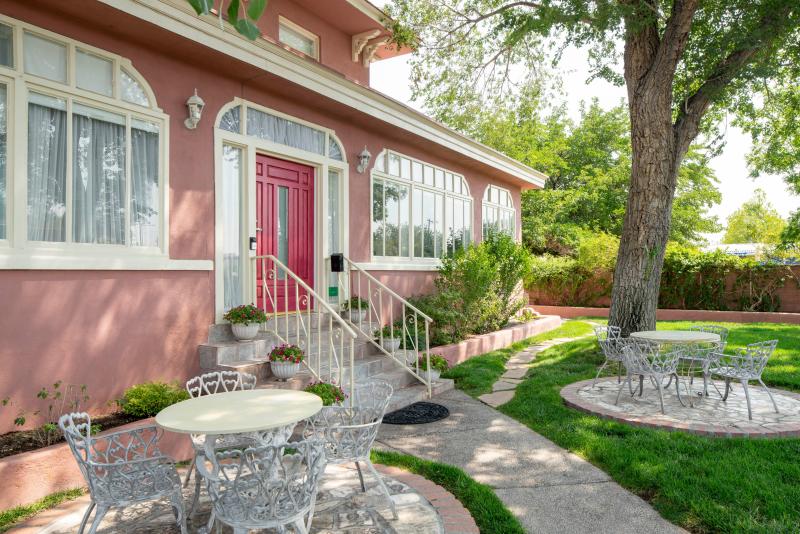 Photo Credit: Kirt Giddings
For a boutique bed and breakfast with more than a century of history, book a stay at Bottger Mansion of Old Town. The mansion was built for Charles Bottger in 1912 and remains virtually the same as it was back then. Before it became a bed and breakfast, Bottger's widow rented rooms to make a little extra money. Notable guests have included Elvis Presley and gangster Machine Gun Kelly. This cozy inn now features modern amenities and comfortable rooms in the heart of Old Town.
Casas de Suenos Historic Inn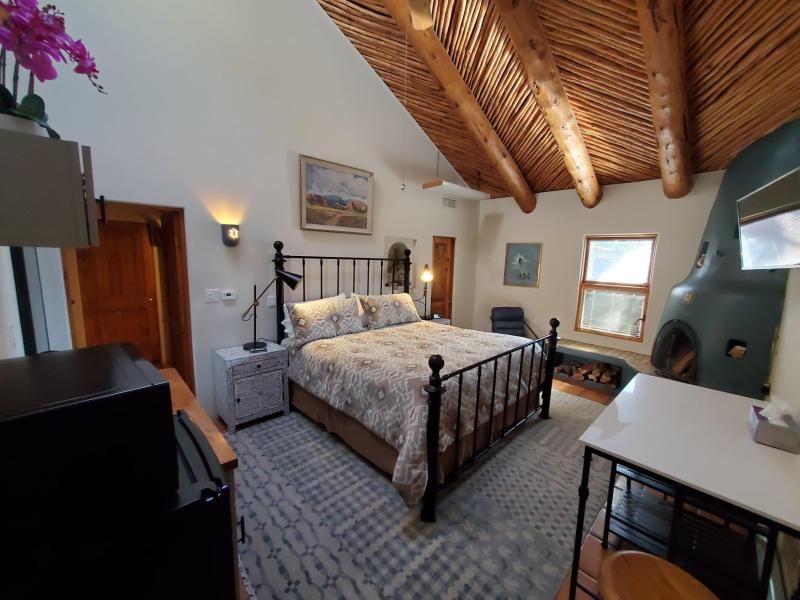 Photo Credit: Facebook
Relax in a tranquil bed and breakfast at Casas de Suenos Historic Inn. Twenty-one casitas are nestled around gardens, patios and hidden courtyards. Enjoy a fresh breakfast in the bright sun room. The property served as the residence and working art studio of Joseph Roy (J.R.) Willis, a notable New Mexican artist and photographer. His legacy is continued when you visit the Casas de Suenos Art Gallery, where different local artists display their work.
El Vado Motel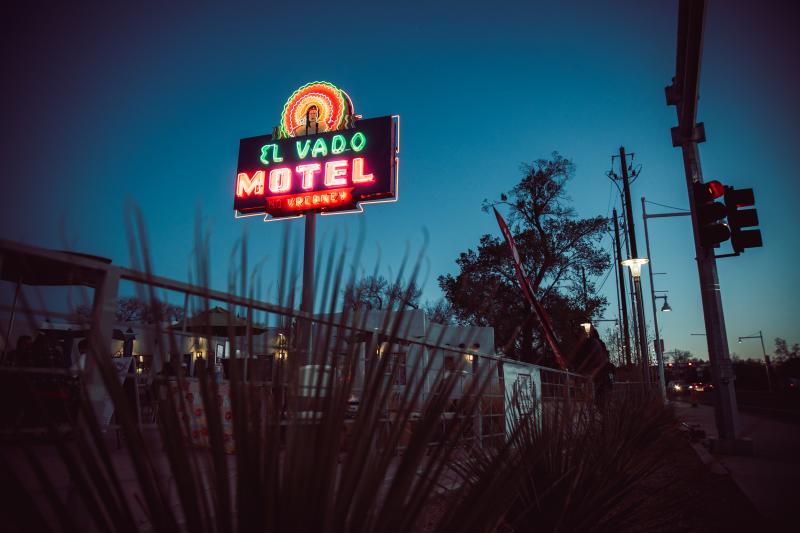 Experience everything Route 66 has to offer at El Vado Motel. When it opened in 1937, this property was one of the state's first motels for travelers to stay along Route 66. A stay here will take you back to the heyday of Route 66 with the unique blend of history and modernity at El Vado. El Vado has seven food shops on-site plus the El Vado Taproom that serves local craft beer, along with a handful of one-of-a-kind shops.
Hotel Andaluz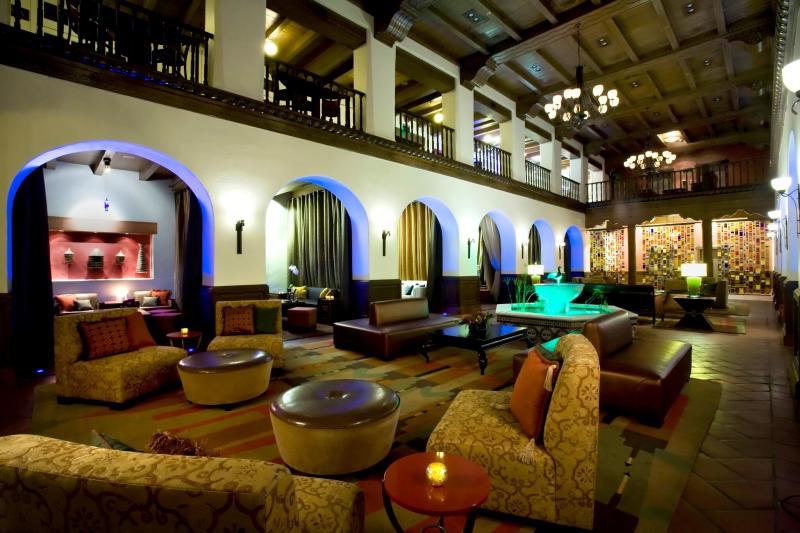 Hotel Andaluz will transport you to the Andalusian region of Spain, the area that inspired the hotel's decor and architecture. It was built in 1939 by Conrad Hilton. When it was remodeled and reopened in 2008, the rich history of the property was preserved. Explore the six unique casbahs in the main lobby. The on-site restaurant MÁS - Tapas y Vino serves three meals a day of delicious Spanish-inspired cuisine. Ibiza Urban Rooftop Lounge serves craft cocktails overlooking the Albuquerque skyline.
Hotel Chaco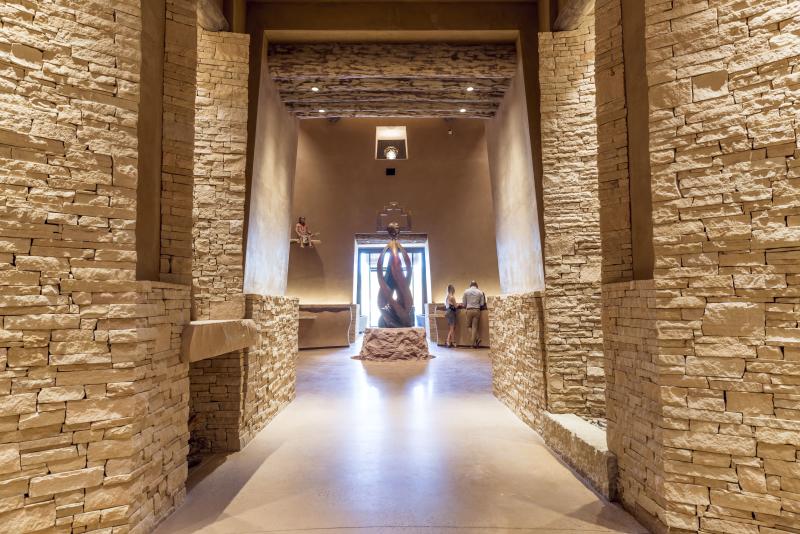 Photo Credit: Minh Quan
Hotel Chaco is perfect for luxury travelers seeking a high-end boutique hotel. The distinct rooms are decorated with art from contemporary Native American artists. You can buy your own art created by these artists in Gallery Hózhó. The exterior design is reminiscent of aspects of Chaco Canyon and New Mexico Pueblos. Dine at Level 5 Rooftop Restaurant, where you can enjoy a decadent meal imagined by award-winning Executive Chef Marc Quiñones.
Hotel Parq Central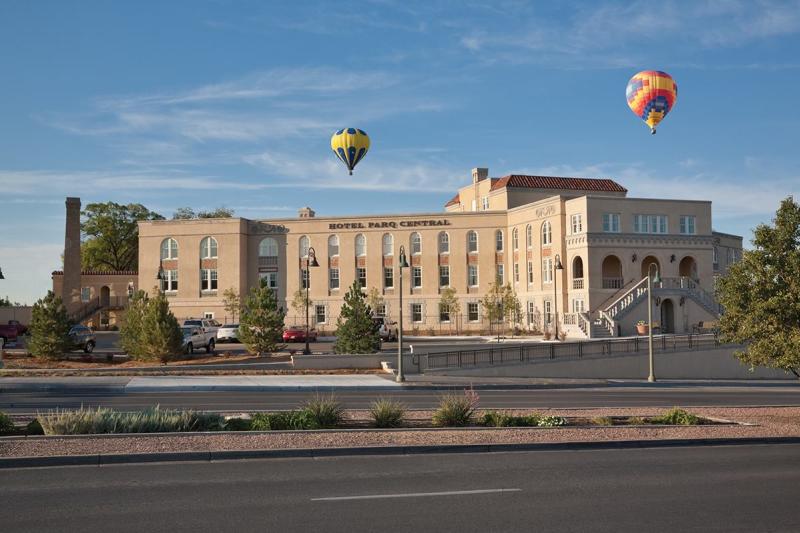 Photo Credit: Facebook
Originally built in 1926 as a hospital and infirmary for employees of the Atchison, Topeka & Santa Fe Railroad, this beautifully restored hotel is on the National Register of Historic Places. You'll spot old maps, pieces of Depression-era glass and other small objects that reference Hotel Parq Central's history. Spend the evening at Apothecary Lounge on the roof of Hotel Parq Central, where you can sip on a delicious cocktail and watch a beautiful sunset.
Hotel Zazz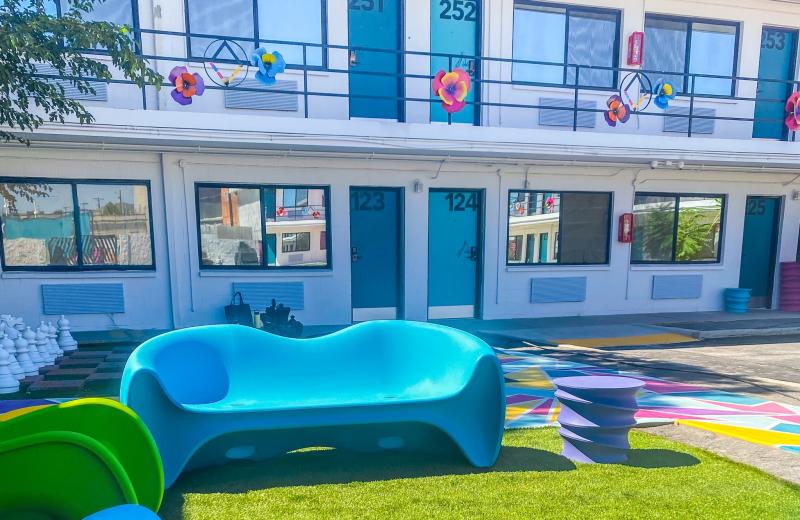 Photo Credit: Facebook
If you're hoping to add a little color to your life, book a stay at Hotel Zazz. This boutique hotel will immerse you in vibrant art and visuals around every corner. Relax by the pool and stop by the selfie swing to document your trip. Enjoy a spa treatment at Monet's Skin Studio to relax even more and rejuvenate your skin.
Los Poblanos Historic Inn & Farm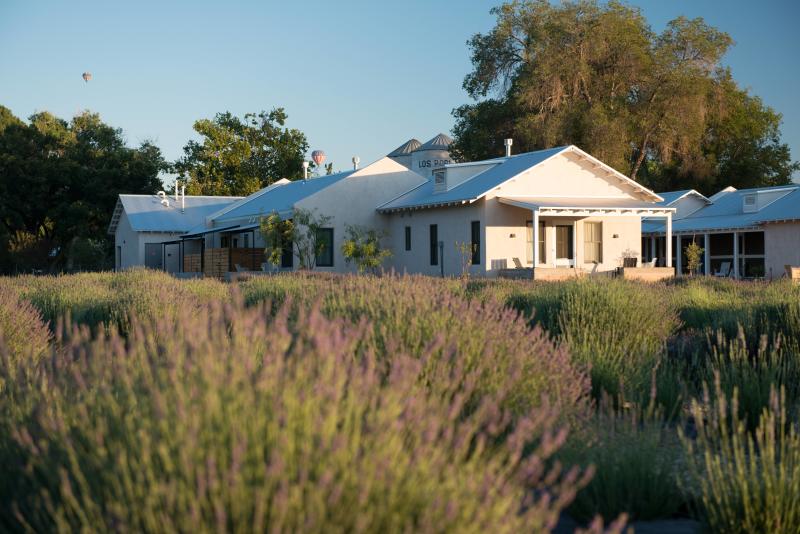 Photo Credit: Facebook
For an experience you'll never forget, stay among the lavender fields and cottonwood trees at Los Poblanos Historic Inn & Farm. New Mexico architect John Gaw Meem designed Los Poblanos in 1932. Produce and lavender grown on the organic farm is then used at the on-site restaurant Campo and in a variety of artisanal products sold in the Farm Shop. You'll also want to take advantage of Hacienda Spa. They offer not only spa treatments but also wellness classes.
Monterey Motel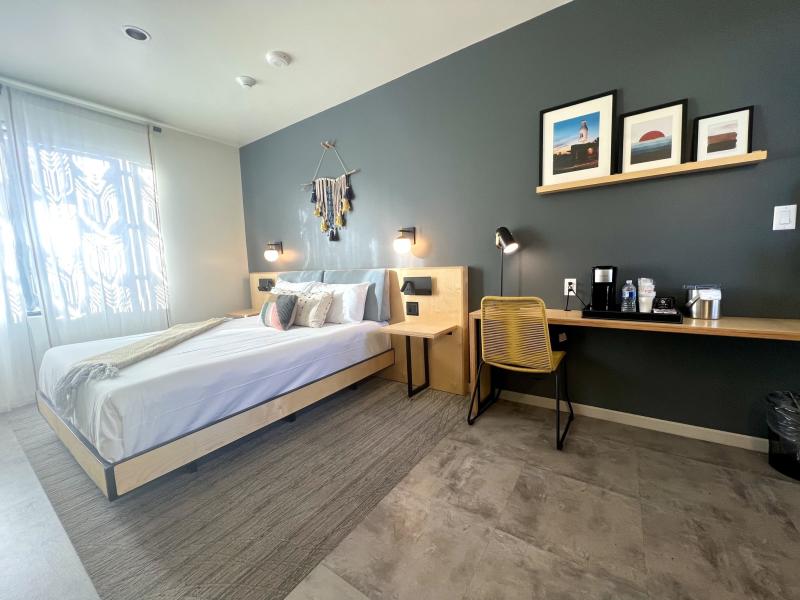 Photo Credit: Facebook
Enjoy the Mother Road at Monterey Motel. Founded in 1946, the motel welcomed Route 66 travelers looking for a spot to sleep. Today, Monterey Motel invites guests to embrace the history of Route 66 while indulging in modern amenities. If you're looking to meet people on your travels, stay in one of the StayAt beds, where you'll meet other fellow travelers. Don't forget to stop by MoMo Lounge for a drink made from Monterey's very own gin and vodka.
Painted Lady Bed & Brew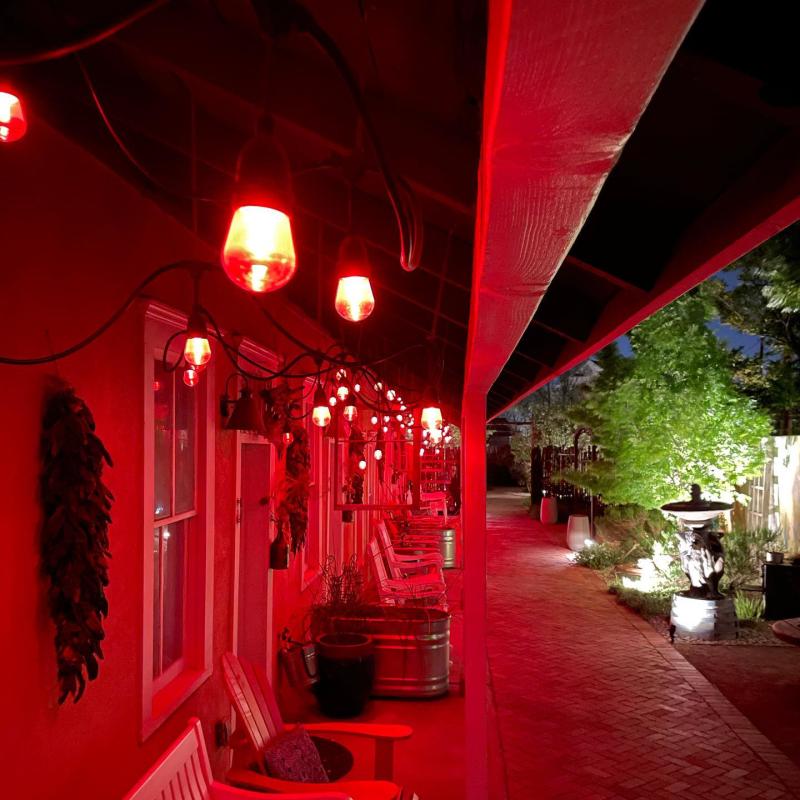 Photo Credit: Facebook
If you agree breakfast is overrated, you'll fit right in at Painted Lady Bed & Brew. It's a twist on the original concept of a B&B. You'll enjoy daily local craft beer instead of breakfast. The property was first built in 1881 as a brothel and saloon. With quite a colorful past, there are stories of spirits and ghosts who call the Painted Lady home. 
Red Horse Bed and Breakfast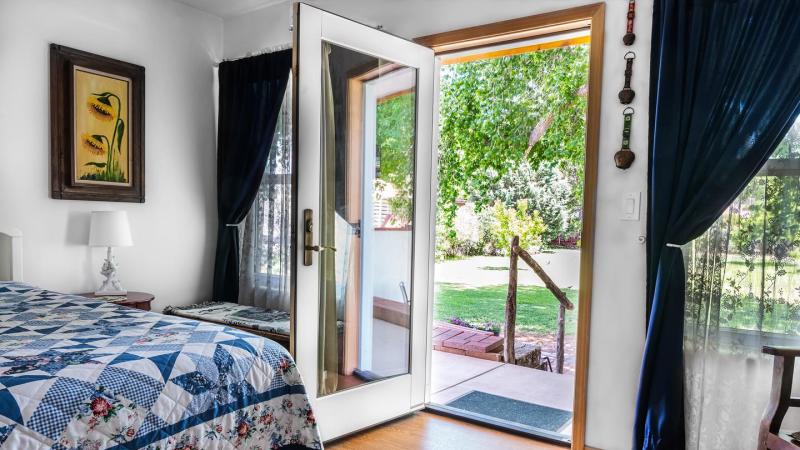 Photo Credit: Facebook
Red Horse Bed and Breakfast is a tranquil escape along the Rio Grande valley. This bed and breakfast is located on an urban farm. The bnb used to be a ranch house for a large dairy farm. Guests are welcome to interact with the farm animals or wander the orchards. The rooms reflect the rustic nature of the property, with lots of space for you to relax.
Check out these other unique places to stay. For more Albuquerque hotel options, view a complete list of Places to Stay.