Expedia.com compiled some of the best hotels for a one-of-a-kind stay in ABQ.
Mountains that glow orange with the sun's reflection and azure skies that hardly know a cloud will lure you to Albuquerque. Yet the warm people and undeniable charm may be why you forget to leave. Whether you spend your time floating over the landscape in a hot air balloon or finding out why chile is such a popular ingredient here, you'll need a place to lay your head at night. Expedia.com has hand-picked a few of the most unique places to stay, for when you want your accommodation to be as special as your time in ABQ.
Nativo Lodge
The moment you pull up in front of this North Albuquerque hotel you'll see it has quite the personality. The neon art on the exterior of the building is just the beginning. Inside, you can stay in one of the hand-painted "artist guest rooms" (see above photo), where inspired murals adorn each of the walls. Nativo Lodge also has an indoor/outdoor swimming pool and indoor hot tub. If you're bringing your furry friend, take advantage of a pet-friendly package. Visit nearby Chama River Brewing Co. or Cliff's Amusement Park to get a better feel for the neighborhood.   
Hotel Parq Central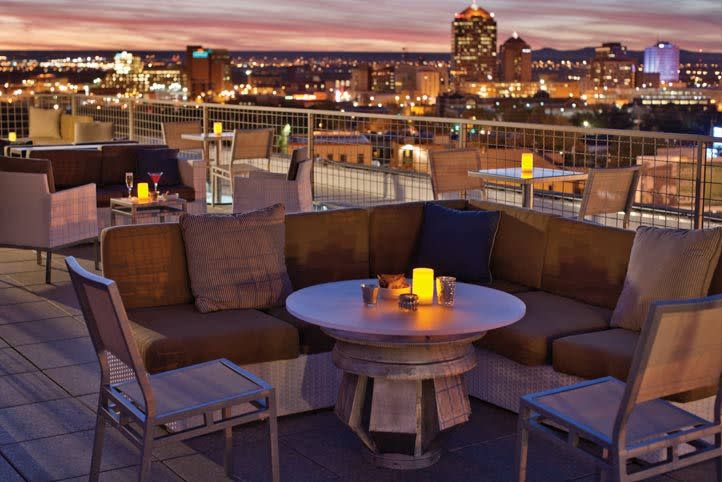 By all accounts, Hotel Parq Central is an impeccably designed, contemporary hotel. And its rooftop bar, the Apothecary Lounge, has mountain views that may just inspire a hike the next morning. The hotel also has a history that's anything but ordinary. The building used to be a psychiatric facility and hospital, which means the hotel is no stranger to ghost stories. Spooky tales aside, neighboring East Downtown (EDo) also has tons of trendy shops and cafes. Stop by the Standard Diner for a plate of green chile mac 'n' cheese! 
Hotel Cascada
This Midtown hotel brings new meaning to the term "stay and play." Hotel Cascada is not only full of modern guest rooms, including bi-level lofts and hot tub suites, it's also home to New Mexico's only indoor water park. That means you can wake up, slip right into your swimsuit and get in a few good waterslide runs before breakfast. Nearby, the Marble Brewery and ABQ BioPark are calling you to stop by once you towel off.
Los Poblanos Historic Inn & Organic Farm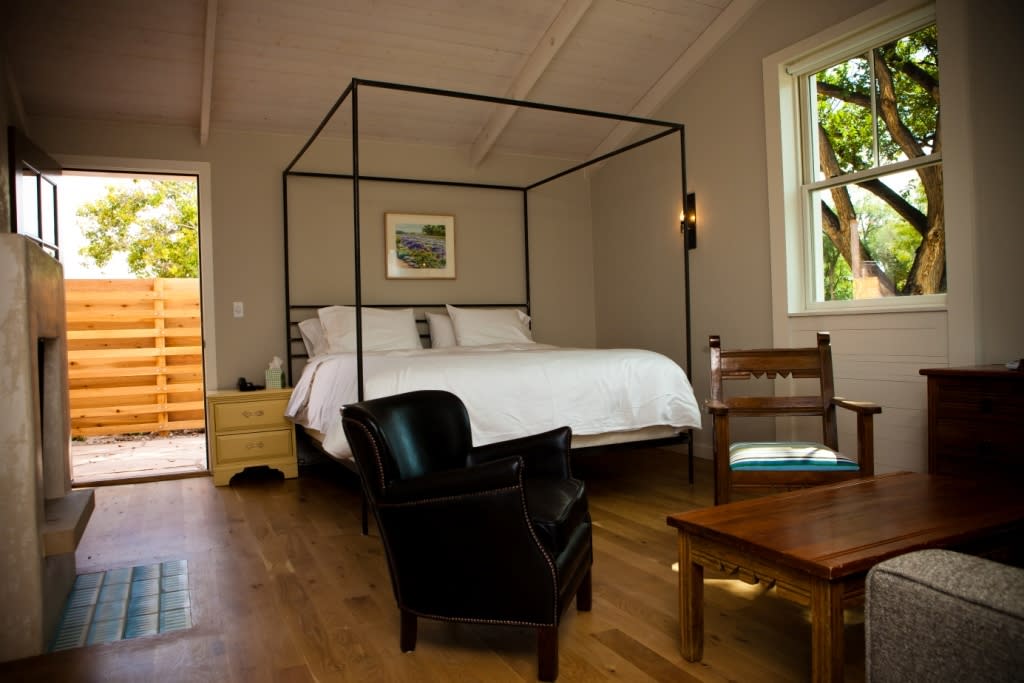 When the New York Times calls a hotel a top eco-friendly destination, attention must be paid. Not only does Los Poblanos have acres of organic lavender fields, but it's listed as a historic property on state and national registries. Rooms are divided by "historic" and "farm," and each has its own character. Plus, the relaxing scent of lavender that wafts throughout the property is available to all guests. If you can tear yourself away from walking beneath the cottonwood trees on the property, investigate what nearby Northwest Albuquerque has to offer. Vernon's Black Diamond Lounge and Annapurna's World Vegetarian Café are good places to start. 
Chocolate Turtle Bed & Breakfast
When a serene writing retreat or calming getaway are in order, the Chocolate Turtle Bed & Breakfast is the perfect destination. It's not just the name that makes this hotel special. Each of its four guest rooms features a unique theme, and the property has an adobe-style front porch (called a portal). Spend some time in the property's gazebo and stare out at the Sandia Mountains. Then, explore what the Village of Corrales has to offer. The Corrales Bistro Brewery and historic Route 66 (which celebrates its 90th anniversary in 2016) are both close by.
Use the hashtags #ThingsToDoABQ and #ABQevents to join the conversation about things to do in Albuquerque on social media, and subscribe to our ABQ365 email newsletter by clicking below!