Mountains that glow orange with the sun's reflection and azure skies that hardly know a cloud will lure you to Albuquerque. Yet the warm people and undeniable charm may be why you forget to leave. Whether you spend your time floating over the landscape in a hot air balloon or finding out why chile is such a popular ingredient, you'll need a place to lay your head at night. 
Nativo Lodge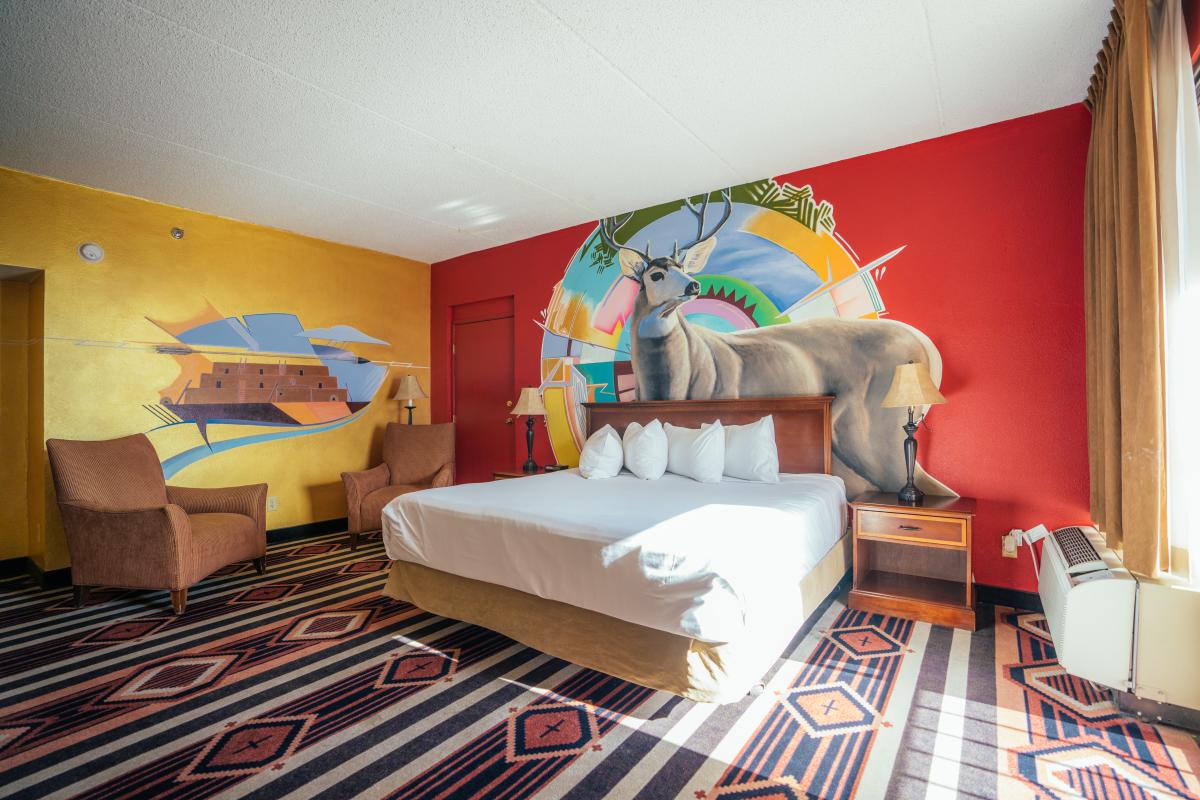 The moment you pull up in front of this North Albuquerque hotel you'll see it has quite the personality. The neon art on the exterior of the building is just the beginning. Inside, you can stay in one of the hand-painted "artist guest rooms", where inspired murals adorn each of the walls. Nativo Lodge also has an indoor/outdoor swimming pool and indoor hot tub. If you're bringing your furry friend, take advantage of a pet-friendly package. Visit nearby Tomasita's or Cliff's Amusement Park to get a better feel for the neighborhood.   
Hotel Parq Central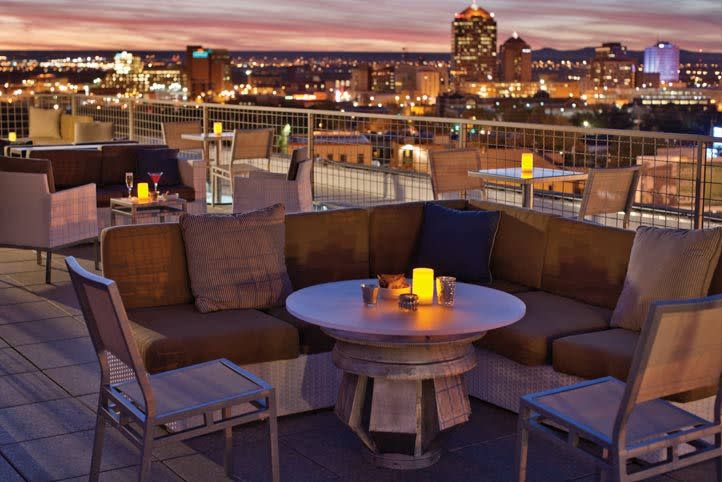 By all accounts, Hotel Parq Central is an impeccably designed, contemporary hotel. And its rooftop bar, the Apothecary Lounge, has mountain views that may just inspire a hike the next morning. The hotel also has a history that's anything but ordinary. The building used to be a psychiatric facility and hospital, which means the hotel is no stranger to ghost stories. Spooky tales aside, neighboring East Downtown (EDo) also has tons of trendy shops and cafes. Stop by the Range Cafe for a plate of green chile mac 'n' cheese! 
El Cuervo ABQ
El Cuervo ABQ guest house is a beautifully restored 1897 Queen Anne Victorian residence. A stay here offers a warm, inviting atmosphere, luxurious bedrooms with private bathrooms and  delicious breakfast and treats. The guest house is centrally located within walking distance to Old Town, museums, a number of places to eat and Downtown Albuquerque.  
Los Poblanos Historic Inn & Organic Farm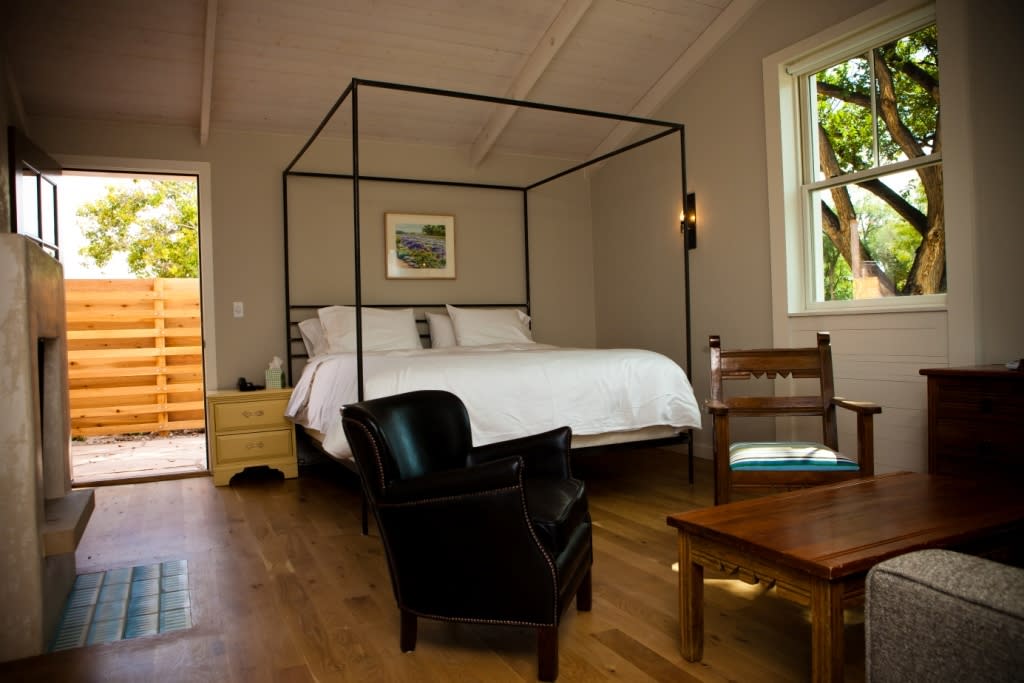 When the New York Times calls a hotel a top eco-friendly destination, attention must be paid. Not only does Los Poblanos have acres of organic lavender fields, but it's listed as a historic property on state and national registries. Rooms are divided by "historic" and "farm," and each has its own character. Plus, the relaxing scent of lavender that wafts throughout the property is available to all guests. If you can tear yourself away from walking beneath the cottonwood trees on the property, investigate what nearby Northwest Albuquerque has to offer. Vernon's Black Diamond Lounge and Annapurna's World Vegetarian Café are good places to start. 
Painted Lady Bed & Brew 
A twist on the traditional B&B concept, Painted Lady Bed & Brew is a 19th century former brothel and saloon and the first of its kind in New Mexico, adding to only a handful of unique establishments in the country. Completely overhauled in 2015 with the hopes of bringing people together over a beer, the property is also said to be haunted. Centrally located near Historic Old Town and downtown Albuquerque, you'll have to make a stop at this one-of-a-kind bed and brew.