Albuquerque's unique culture does not stop at its arts and cuisine. The city is home to numerous one-of-a-kind shops and boutiques. Whether you are shopping for gifts or simply treating yourself, the shops below will make for a truly eclectic shopping adventure.
ABQ Collective
At the ABQ Collective, you'll find 15 small businesses ranging from a coffee shop to a barber shop. Several of these shops are perfect to add to your gift-shopping route: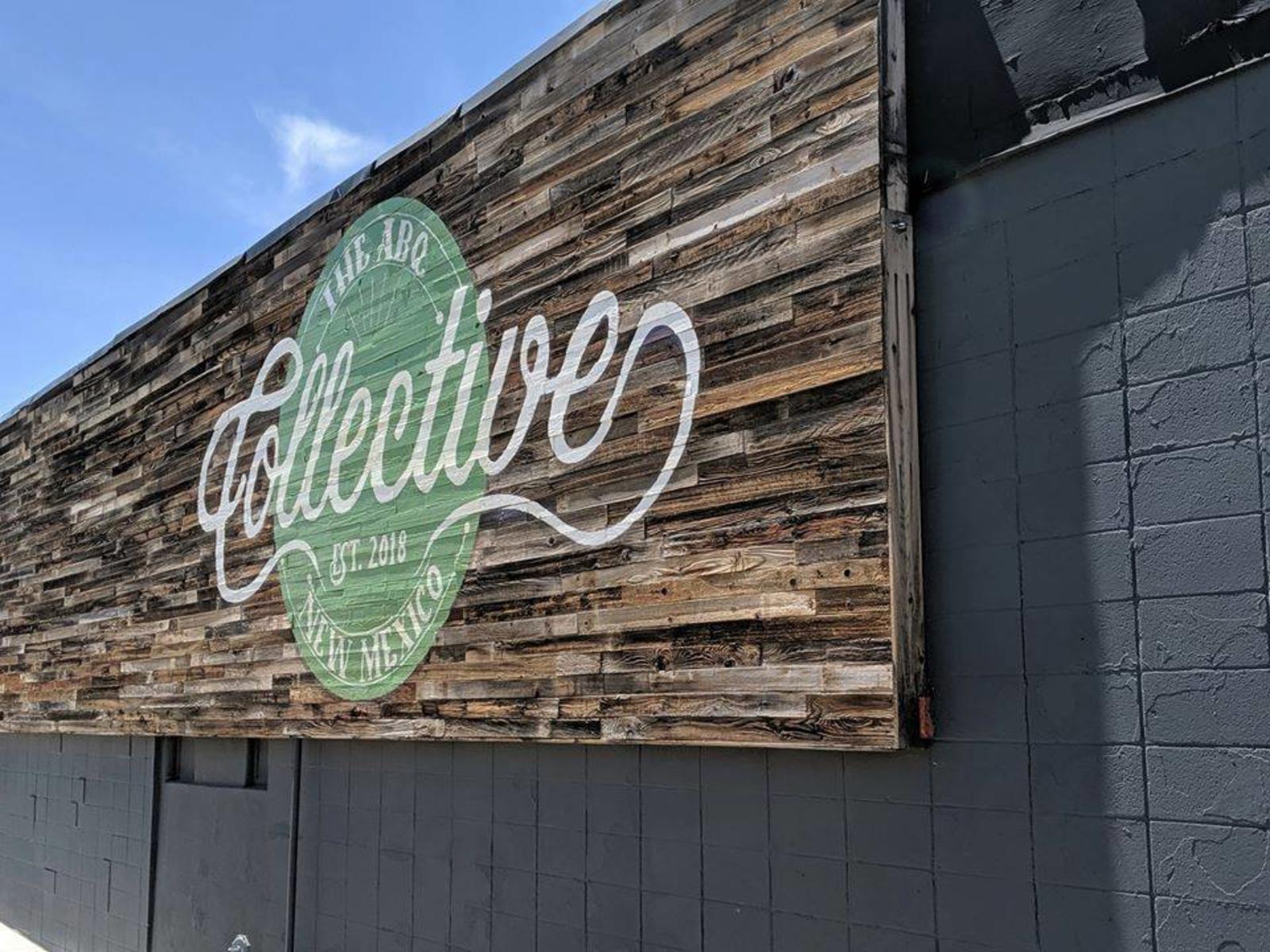 Image Source: Facebook
Back Alley Records 
Explore 20 years' worth of collected vinyl records that cover a wide variety of genre
Gelatina di Vino
Looking for something sweet? Gelatina di Vino sells custom made, high quality wine jellies.
Good Company 
Family owned and operated, Good Company offers both screenprinted and embroidered lifestyle apparel.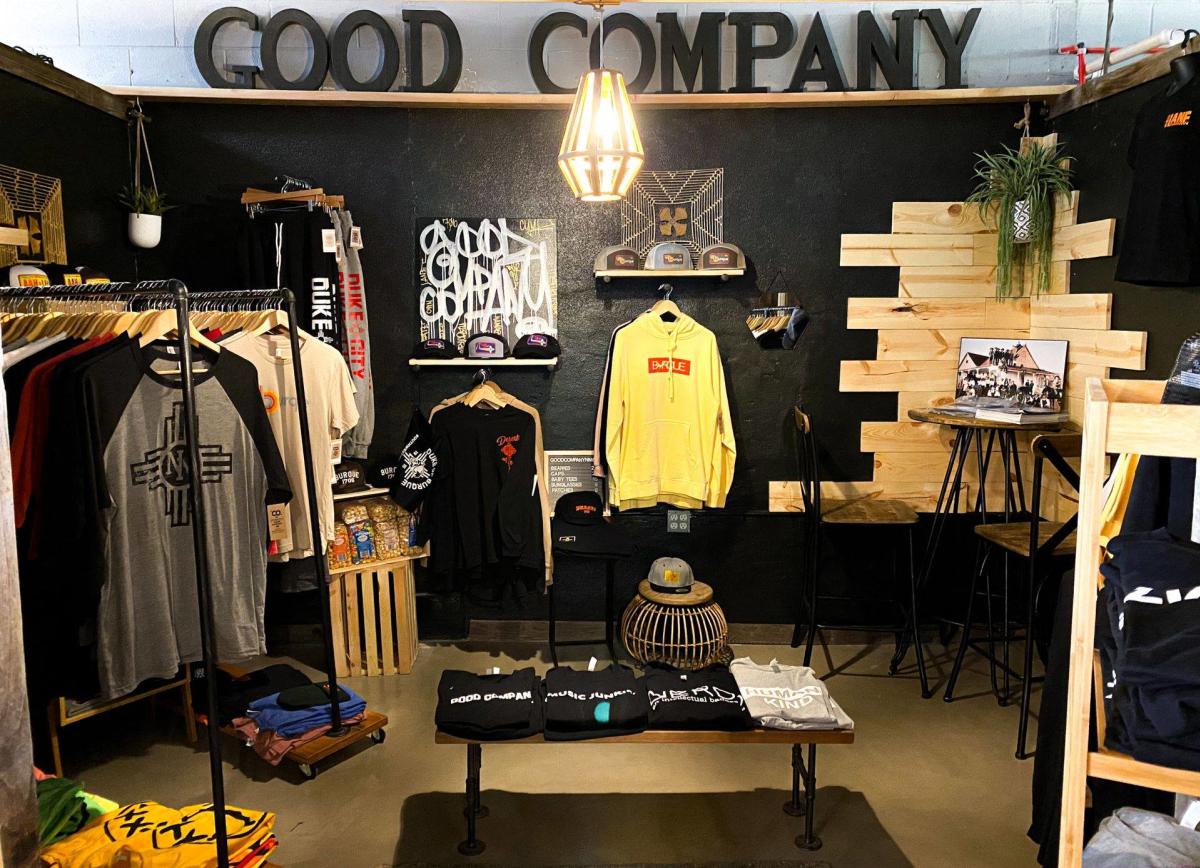 Image Source: Facebook 
JR Barela  
Born in Albuquerque, JR Barela creates handmade jewelry pieces crafted in silver and turquoise, coral and white buffalo.
Maxwell Made
Maxwell Made features home accessories for every style of decor, fine art, hand painted vintage furniture, upcycled vintage lighting, one-of-a-kind hand-painted denim jackets, ladies' leather jackets and gently worn designer and vintage clothing.
Andie & Eddie 
Andie & Eddie is truly where art meets fashion. Located in Nob Hill, the owners encourage expression through fashion with unique articles of clothing and jewelry. They carry pieces from local artisans; have an exclusive, curated vintage rack; and feature contemporary pieces that  speak to Albuquerque's fashionistas.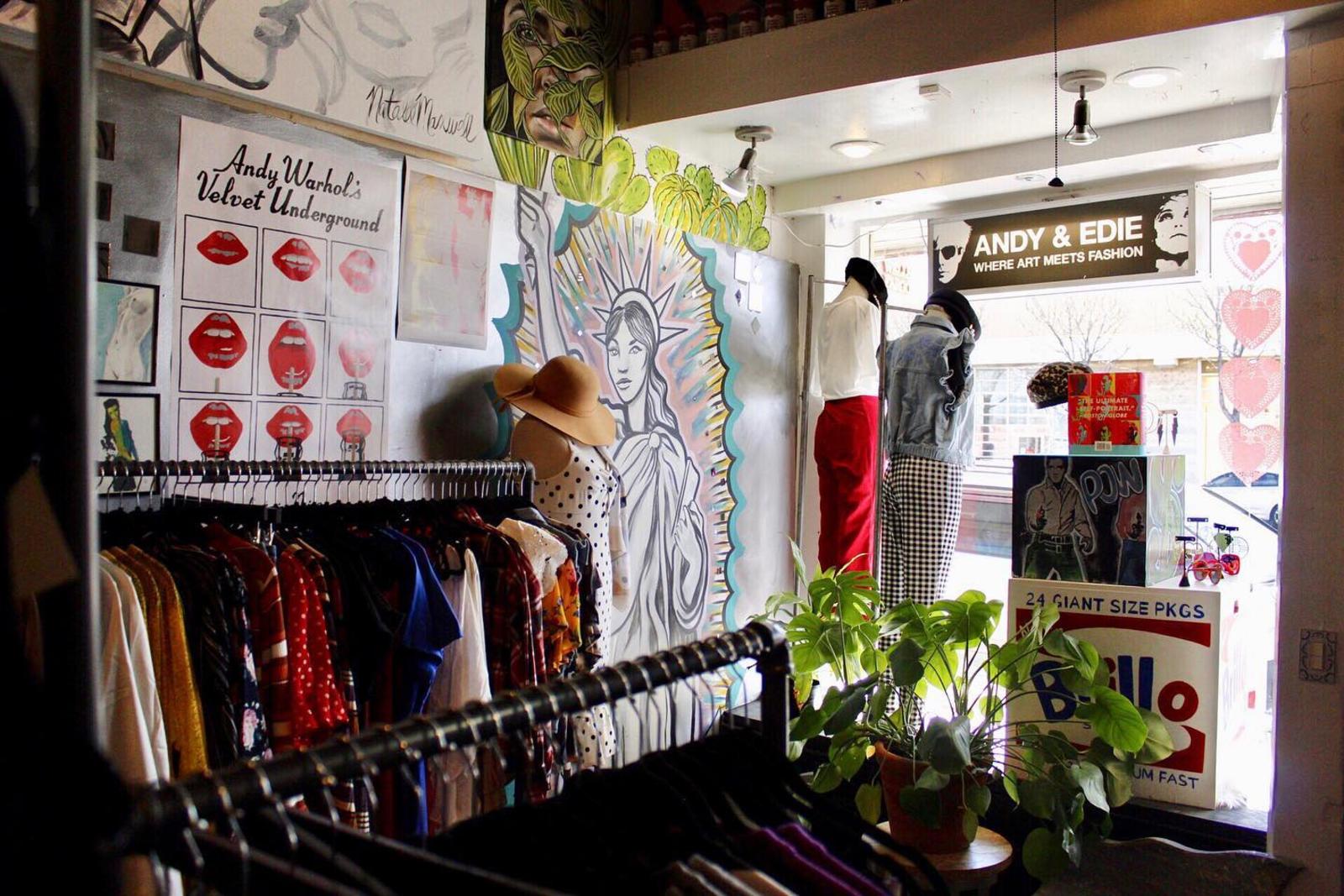 Image Source: Facebook
The Breaking Bad Store ABQ
Located in Historic Old Town, the Breaking Bad Store ABQ is the ideal place for super fans. Shoppers can find all things show related from Los Pollos socks to Heisenberg inspired artwork. They even carry Breaking Bad themed board games.
Brotique 505 
Selling inventory from 15 local New Mexico brands, Brotique 505 has everything from New Mexico-themed cookie cutters to an "Albuquerque Essentials Kit," complete with a green chile air freshener. Located in the small shipping container metropolis of Green Jeans Farmery, you can bet on a truly eclectic shopping experience.
Cowboys & Indians Antiques 
Founded in 1995, Cowboys & Indians Antiques is where Native American and Western arts meet. The cooperative shop houses objects from some of the country's best known antique dealers. Museum-quality examples of antique works also are located throughout the shop. 
Duran's Pharmacy 
Part restaurant and part gift shop, Duran's Pharmacy speaks to the soul of Albuquerque, and it is entirely unexpected. Established in 1942, the shop offers aisle after aisle of  gag gifts, natural New Mexico remedies, and of course traditional pharmacy services. Located right off Historic Route 66, you won't want to miss this local favorite.
Enchanted Sugar 
Enchanted Sugar creates handcrafted, New Mexico True Certified products, including New Mexico themed candles. They also sell all-natural skin care products such as body oils, facial masks and their best-selling body balms.
Masks y Mas
Masks y Mas is home to exotic imports and fun, culturally authentic pieces. Located in Nob Hill, the building artwork even knows how to make a statement. The shop also offers unique printing services that range from museum quality to vinyl banners and stickers.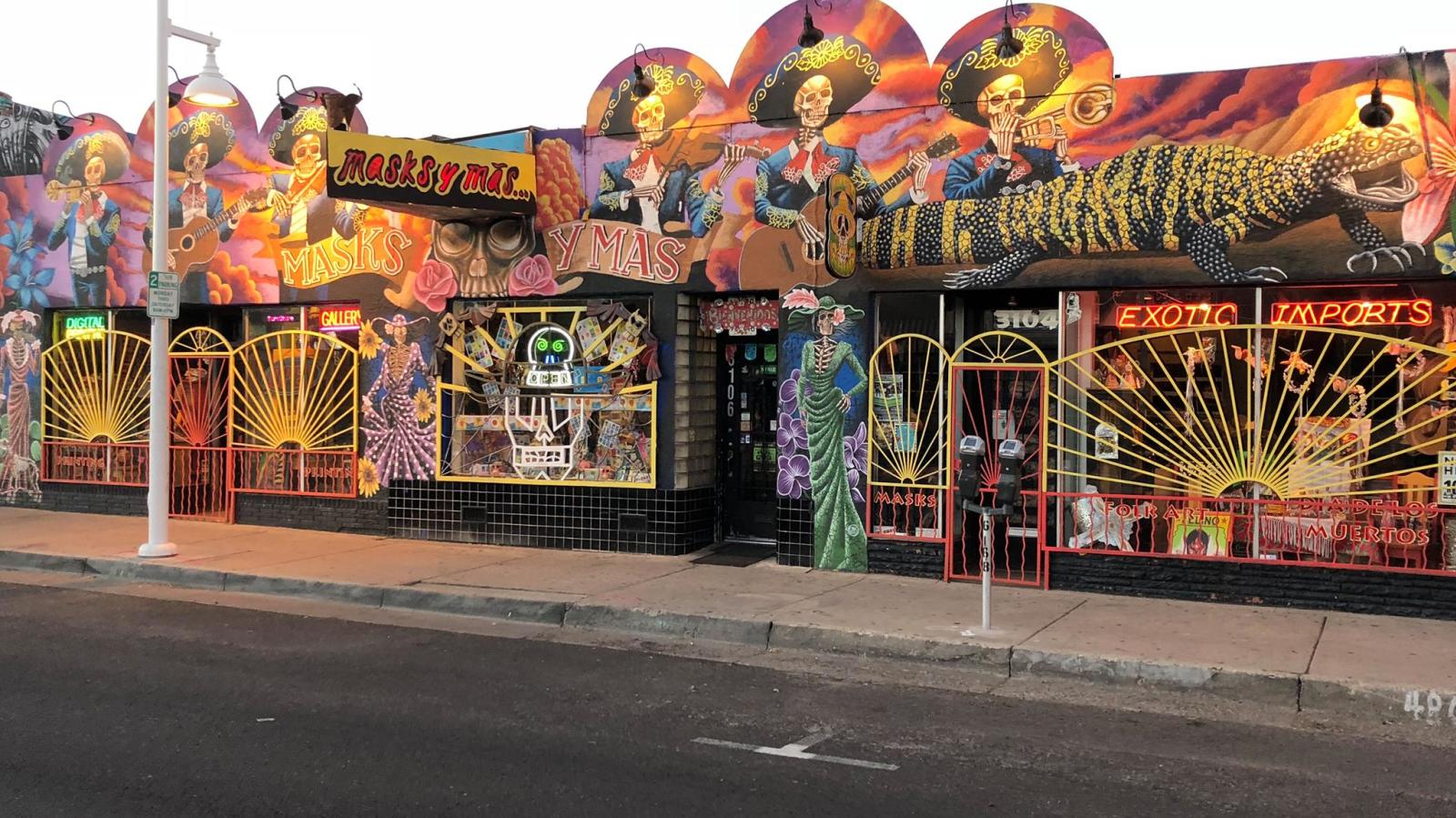 Image Source: Facebook 
Merc 66
Merc 66 is an emporium of all things Albuquerque. You will find Route 66 memorabilia, locally made jellies, ballooning souvenirs and so much more. This fun shop can be found at the El Vado Motel located off Central Avenue.
The Next Best Thing To Being There 
Located in the Sawmill District of Albuquerque, and originally intended to be a puppet shop, the store has evolved into a destination for people interested in people, places and things. At The Next Best Thing To Being There, you will find worldwide imports, jewelry, patio accessories and a wide array of other extraordinary pieces.
The Octopus & The Fox 
Artist owned, The Octopus & The Fox is a handicraft concept store with a fun spirit and colorful ambience. It sells local handmade goods including, but not limited to, unique kitchen potholders, botanical soap and clothing. Shopping here is sure to be playful and unexpected.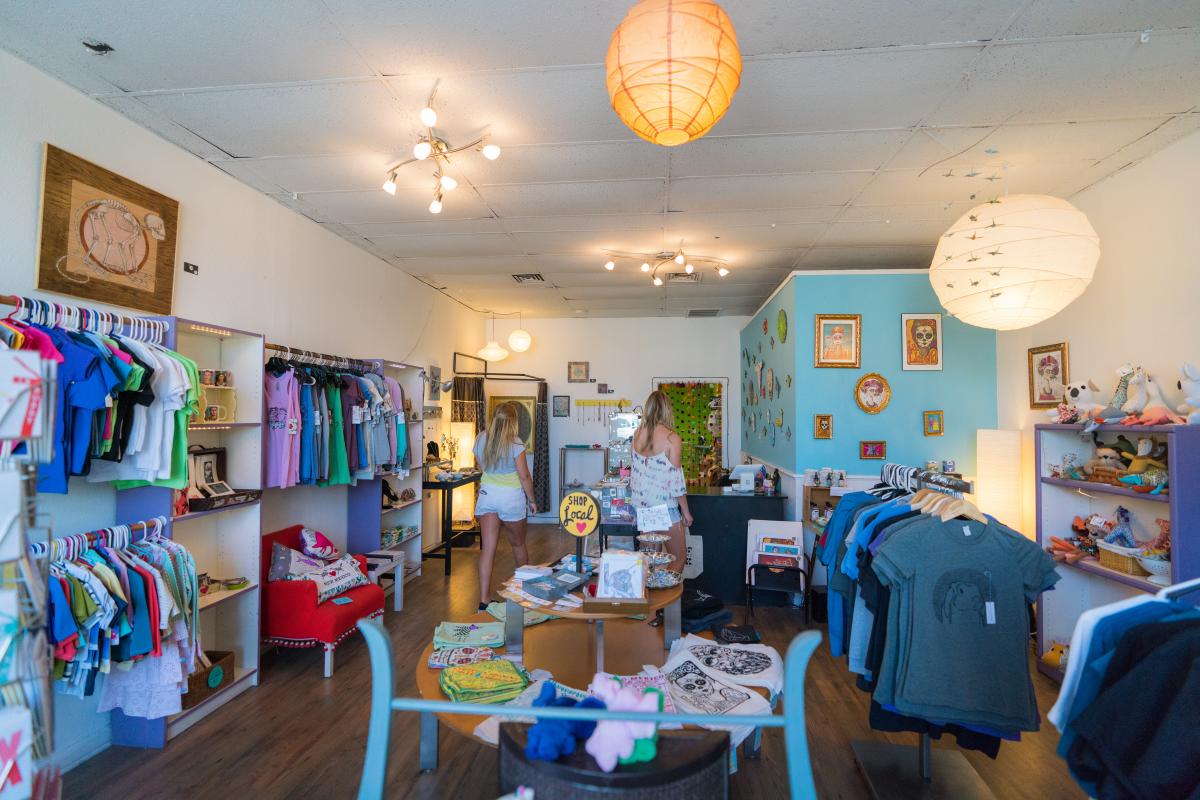 Image Source: Dirt Road Travels
Ooh! Aah! Jewelry 
Located in the heart of Albuquerque's Nob Hill Neighborhood, Ohh! Aah! Jewelry is known for their "Affordable Luxury". The unique jewelry store specializes in custom designs and bridal concepts. 
La Parada de Alameda
La Parada, Spanish for "The Shop", is a boutique shop and sister business to Farm & Table. The shop has a wide range of items from places like Brazil and Spain, local products and retro and vintage items. According to rumored history, the building served as a place of trade along the Camino Real (Royal Road) between Mexico City and Santa Fe more than 100 years ago!
Spur Line Supply Co. 
Spur Line Supply Co. is a highly curated lifestyle boutique that started out as a mobile shop. With a free-standing store front and a new satellite store in Sawmill Market, you can find apothecary goods, books, toys and so much more. Goods are Southwest-themed and many are created by local artists and manufacturers.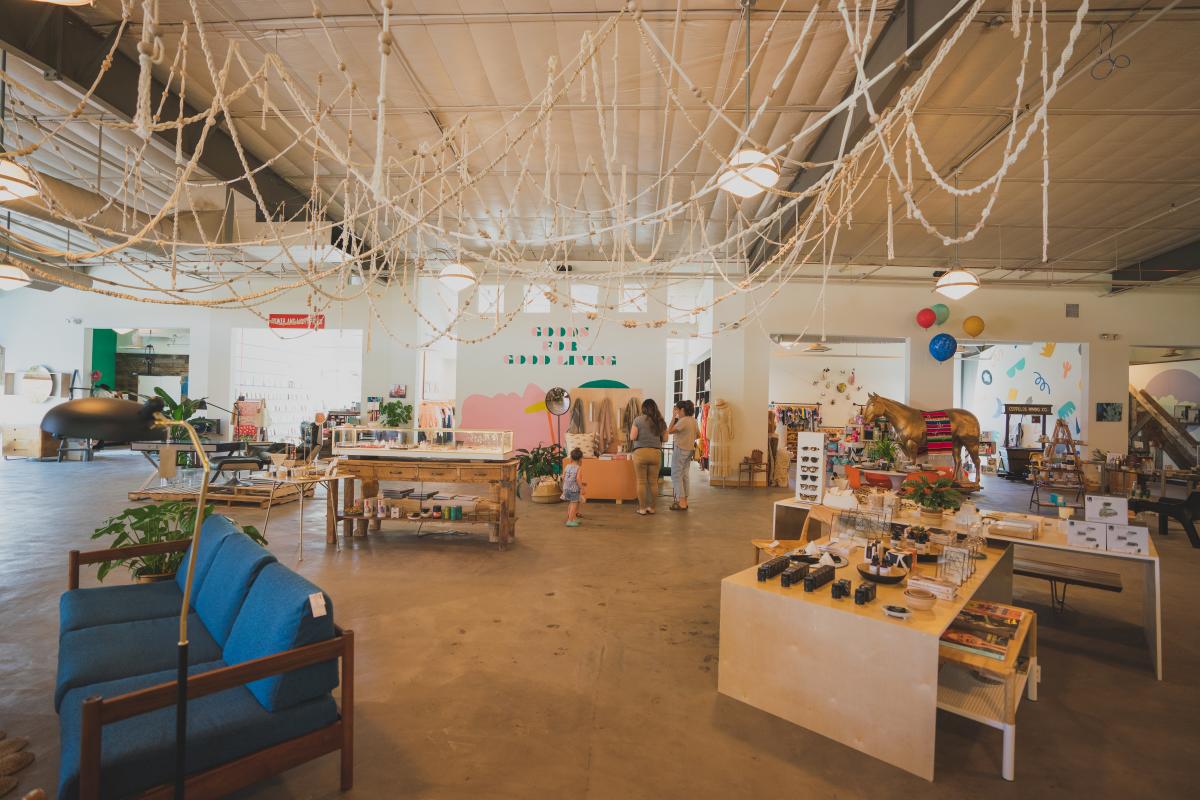 Image Source: Dirt Road Travels 
Sukhmani Nob Hill
Sukhmani features exquisite designer jewelry. Designed to inspire, uplift and create a sense of tranquility, Sukhmani designs incorporate a multitude of gemstones and hand-selected pearls from around the world. The shop also offers a variety of decorative textiles and unique rustic furniture.
Retail Therapy Co. 
From New Mexico home decor to stylish dresses and jumpsuits, Nob Hill's Retail Therapy Co. defines itself as "Life and style outside the lines." The welcoming and peaceful shopping experience has something for anyone who walks through the doors. 
Whimsy Tea & Gifts 
Located on the Poco A Poco Plaza in Albuquerque's Historic Old Town, Whimsy Tea & Gifts offers a full line of loose leaf teas, teaware, fun greeting cards and whimsical gifts that are sure to make you smile.