Couples looking for a romantic getaway, or just a day or evening out together, will find plenty of things to do in Albuquerque. We've rounded up some of the most unforgettable Albuquerque date ideas.
Breweries, Wineries & Romantic Restaurants in ABQ 
Go brewery hopping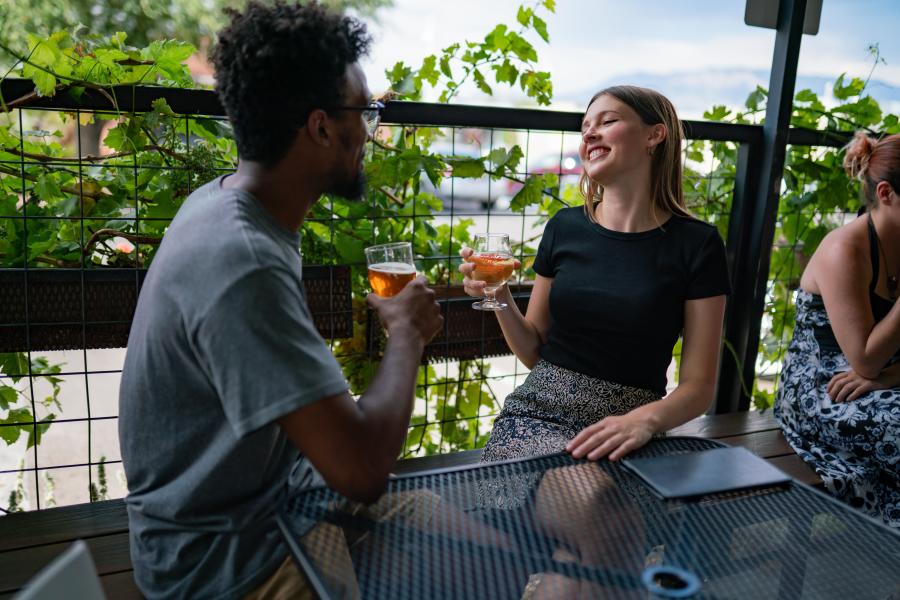 For the casual couple, Albuquerque's craft beer scene is unbeatable. Head Downtown to sample brews from Red Door Brewing, Boese Brothers, Marble Brewery, and more; or make your way to the Brewery District and hop from La Cumbre Brewery to Canteen Brewhouse, and Palmer Brewery and Cider House. 
Enjoy a wine tasting at a local winery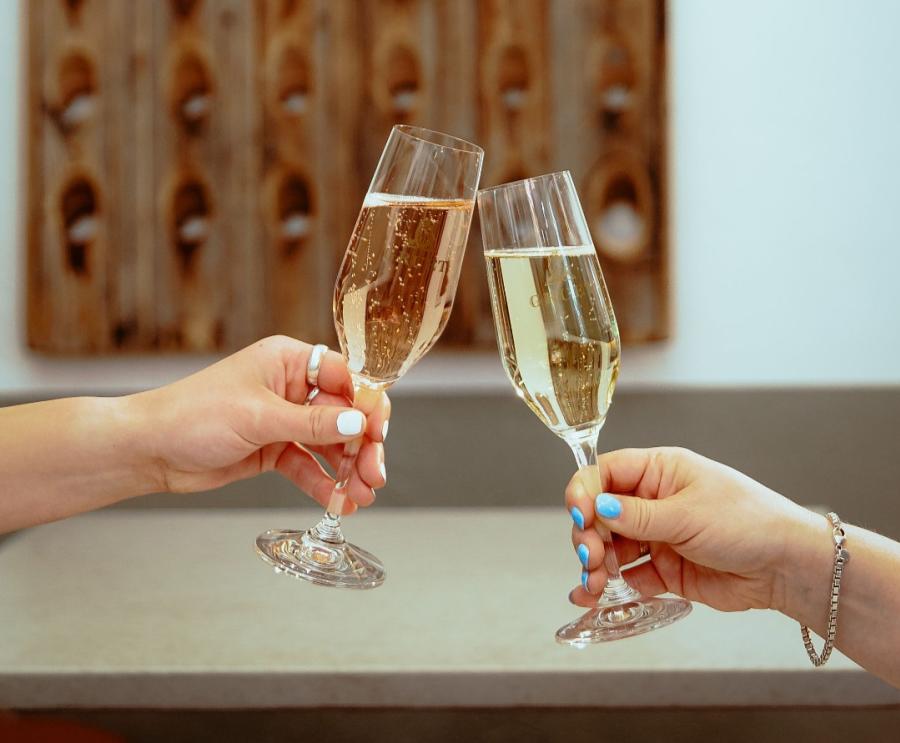 Image Credit: Facebook
Swirl, smell, taste, and savor locally made wines at Casa Rondeña Winery, D.H. Lescombes Winery & Bistro, Gruet Winery, or VARA Wines. Head to Old Town to try wines from Noisy Water Winery or Sheehan WInery.
Get a table for two at Ten 3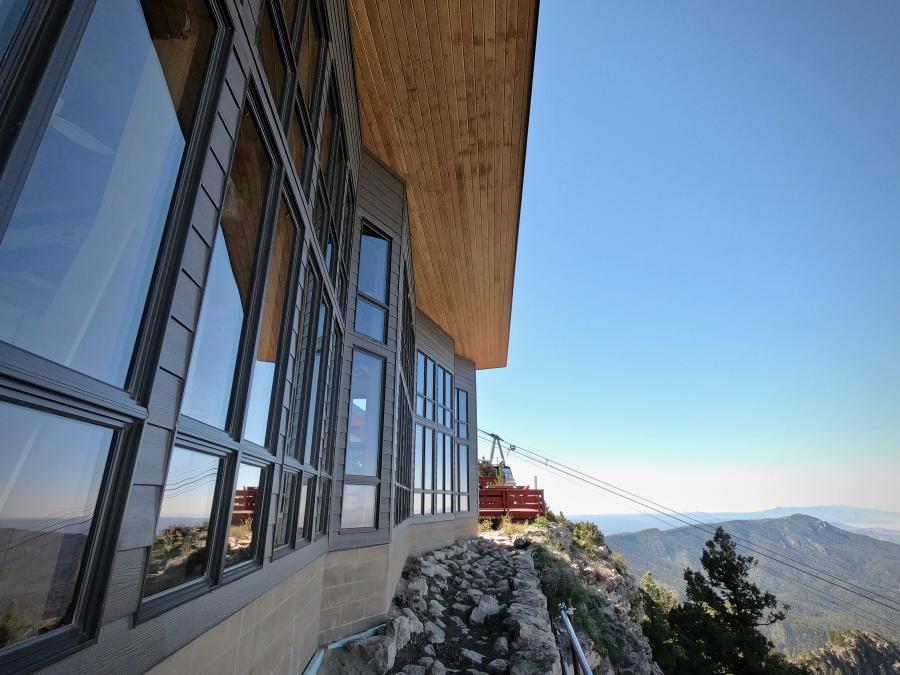 Image Credit: Jay Blackwood/Sandia Peak
This restaurant sits at 10,300 feet at the top of the Sandia Mountains and is sure to serve up an elevated, romantic meal. 
Share a shake at 66 Diner
Image Credit: Facebook
For a truly nostalgic experience, take your date to the whimsical, retro 66 Diner on Route 66 and get one milkshake to share! Enjoy the traditional Americana and delicious cheeseburgers while you're there. 
Shop & Stroll
Walk the streets of Historic Old Town

Take your date by the hand and enjoy a leisurely stroll through Old Town's narrow streets, weaving through century-old adobe buildings and houses, peruse artisan shops and galleries, and grab a bite at one of the neighborhood's many charming restaurants and cafes. 
Explore the Nob Hill neighborhood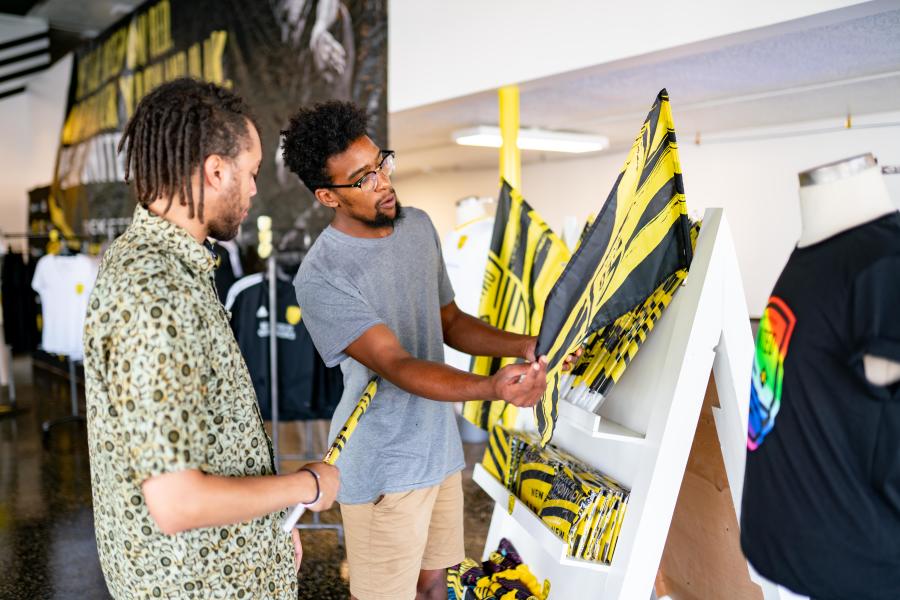 Image Credit: Jak + Flux
Centering on the iconic Route 66, Nob Hill provides the perfect backdrop for a fun stroll together. Explore local shops, unique restaurants, fun bars and the buzzing vibrant streets of this local-favorite spot.  
Learn Something New Together
Explore the ABQ BioPark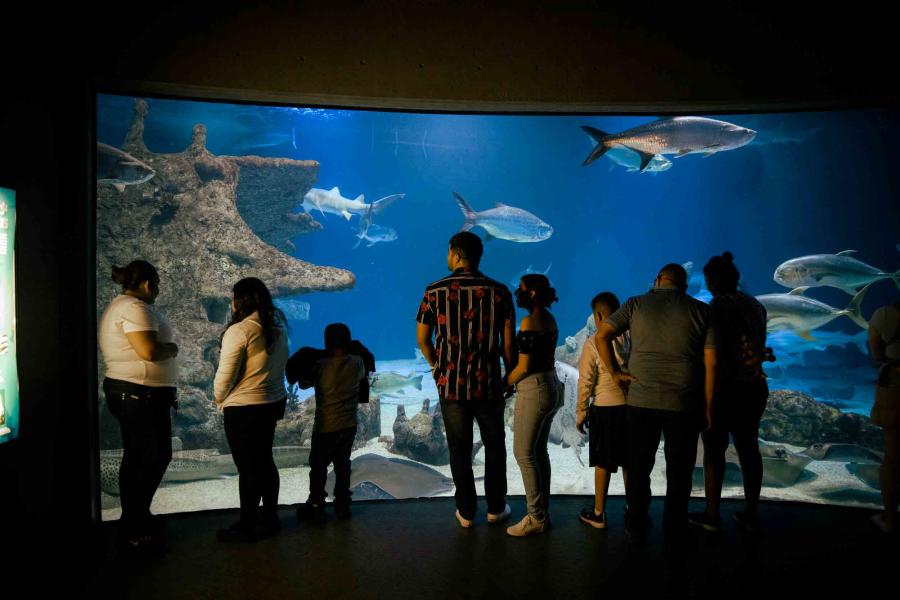 What's the only thing cuter than you and your date? The animals at the ABQ BioPark of course! Learn what butterfly kisses really mean at the Botanic Garden, meet a different kind of fox at the Albuquerque Zoo, and admire all of the other fish in the sea at the Aquarium. 
Albuquerque Museum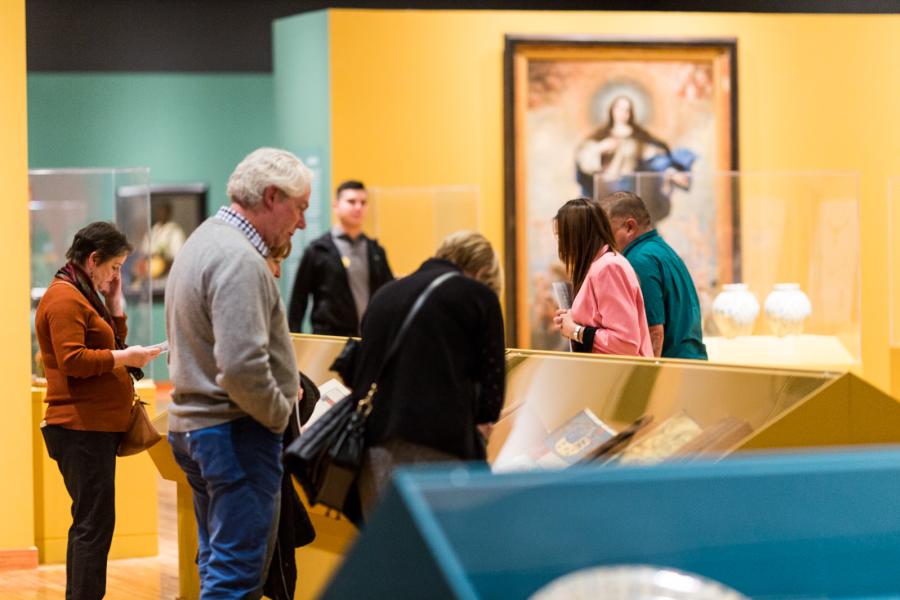 You'll have endless topics to talk about on your date after immersing yourselves in the art and history of Albuquerque at the Albuquerque Museum. Wander through the exhibits, sculpture garden and artwork at this cultural institution located in Old Town. 
Discover First Friday Fractals at the Natural History Museum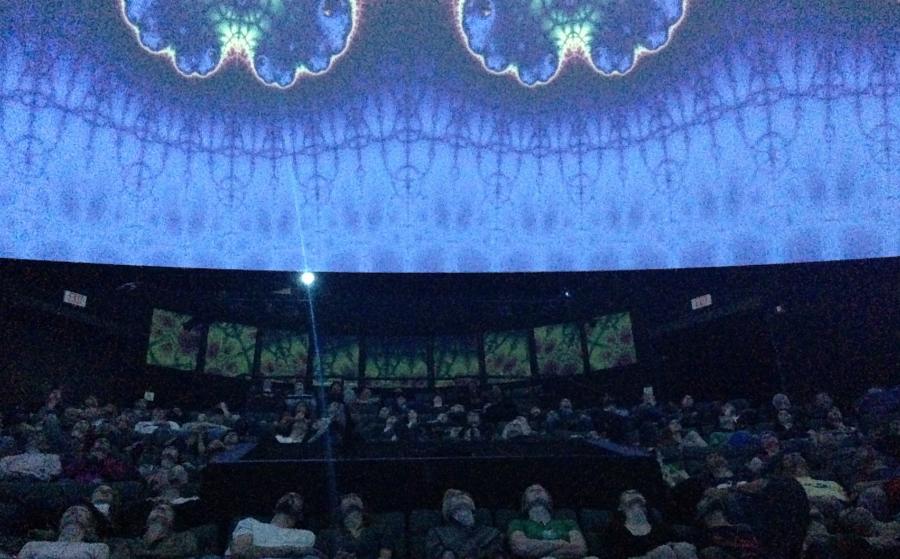 Image Credit: Facebook
For a different kind of date, head to the New Mexico Museum of Natural History and Science Planetarium on the first Friday of each month, and gaze up together at a show of never-ending pattern. While a visual tour of fractals in nature might not sound like a typical date idea, you and yours will be enthralled as you virtually zoom through infinitely complex patterns in the "sky."
Experience Outdoor Adventures in Albuquerque
Reach New Heights Together in the Sandia Mountains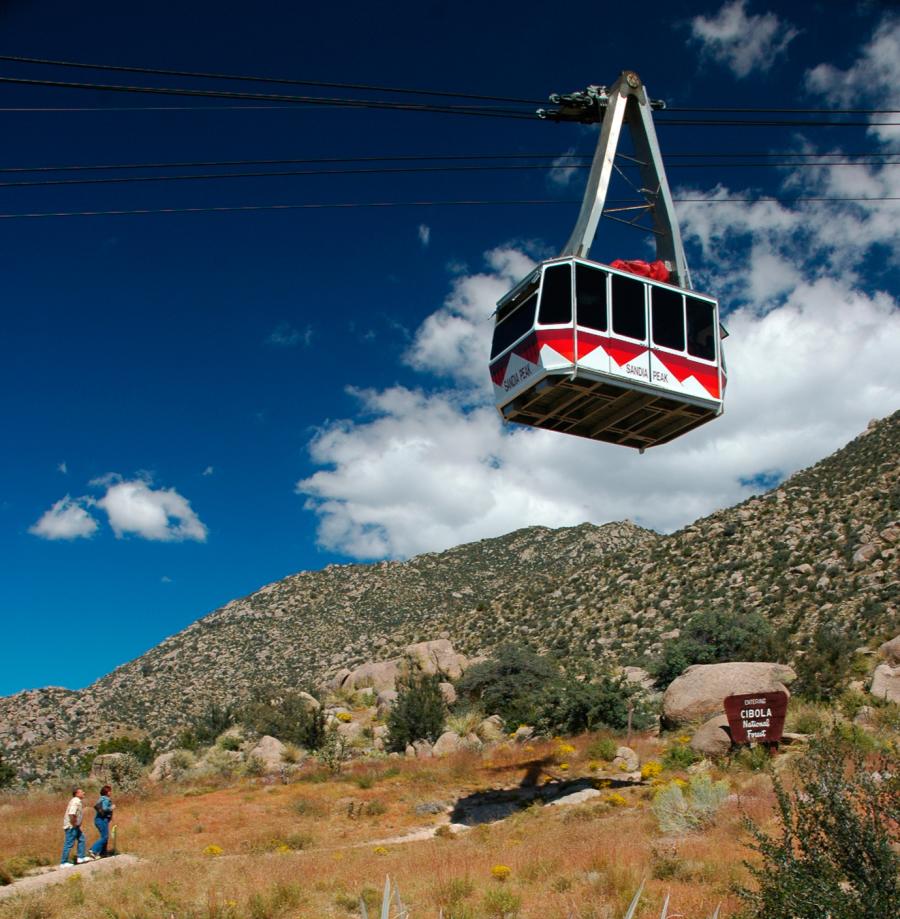 Image Credit: Jay Blackwood
Take the Sandia Peak Aerial Tramway up the face of the Sandia Mountains, bordering Albuquerque's eastern edge. Enjoy the views together as you soar to ten thousand feet elevation, and take to the trails at the top (here are some hiking ideas to get inspired). You might not have wifi at the top of this mountain, but you're sure to find a connection! 
Pack a picnic date at Elena Gallegos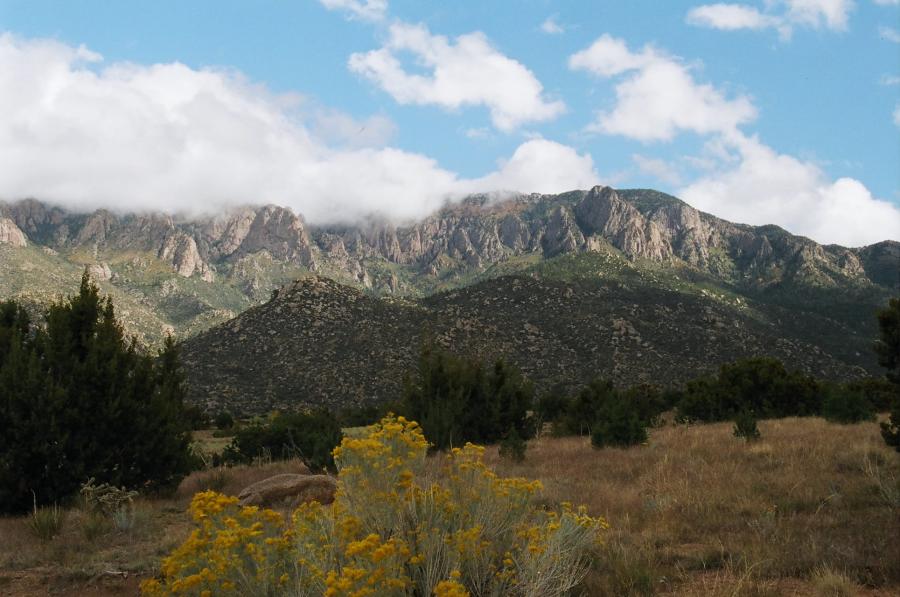 Image Credit: Facebook
Open space, fresh air, and a perfectly-packed picnic make for a great day or evening at Elena Gallegos Picnic Area in the foothills of the Sandia Mountains. Just minutes from the city, this date will feel like a true adventure. Enjoy the surrounding trails perfect for all levels of hiking after your meal. Don't forget, pack it in, pack it out - remember to pick up your trash before you leave. 
Try indoor rock-climbing at Stone Age Climbing Gym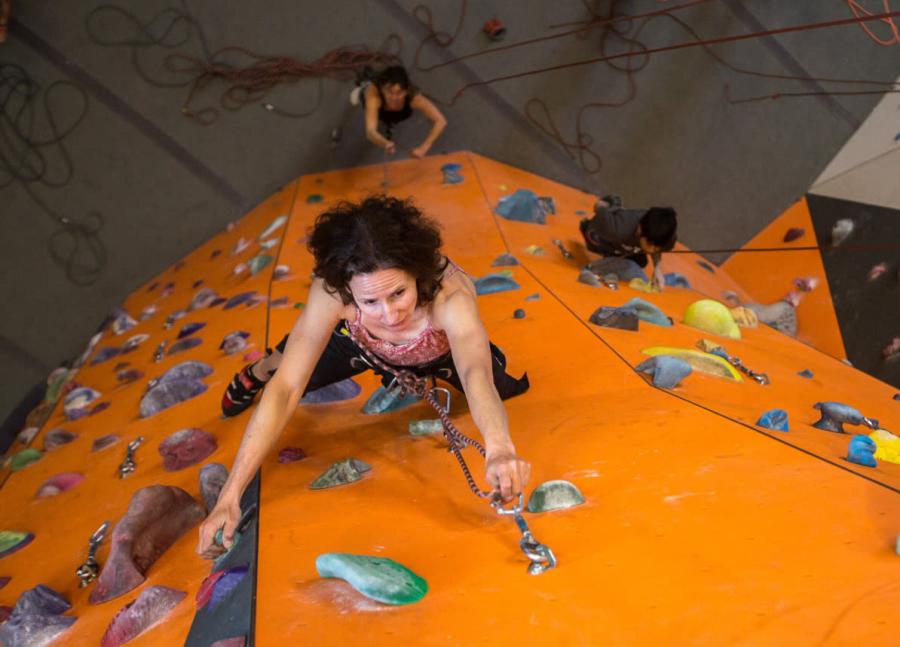 Why not try something new, active, and adventurous with your significant other? Stone Age Climbing Gym has something for every level. You're sure to have a great time as you cheer each other on, challenge each other, and hone in on a new skill together. 
Watch the sunset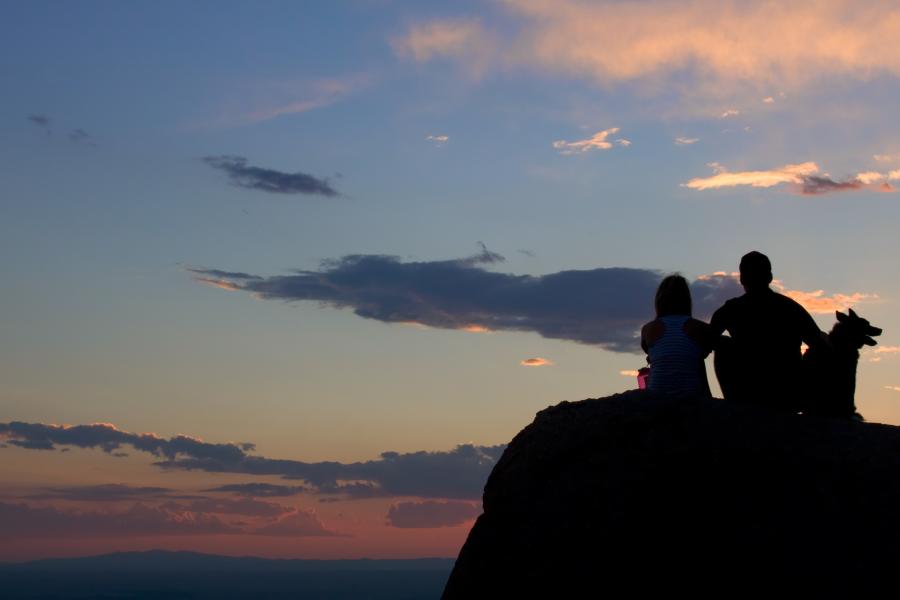 Albuquerque's massive, open skies are always ready to put on a brilliant show for you and your date. You'll want to be together when the sun begins to set over this city, as you take in the vibrant hues and awe inspiring clouds. Check out the best spots to view the sunset together and enjoy! 
Hotels & Resorts for Couples in Albuquerque
Stay at Hotel Andaluz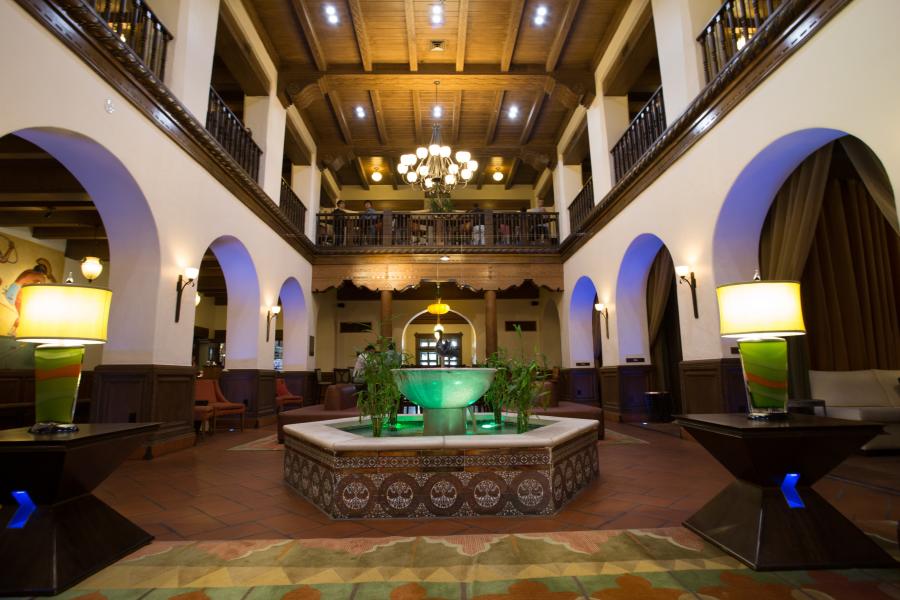 This charming hotel, just a block off Route 66 and in the heart of Downtown Albuquerque, was the locale of original owner Conrad Hilton and Zsa Zsa Gabor's honeymoon. If this historic hotel was glamorous enough for Zsa Zsa, you can bet the timelessly beautiful property of Hotel Andaluz will offer a spectacular backdrop for a weekend with your special someone. To top it off, this hotel is filled with private spaces, nooks, and hidden spots (like the hotel's famous Casbahs) to tuck away and enjoy a drink at the end of the day. 
Spend the night at Los Poblanos Inn & Farm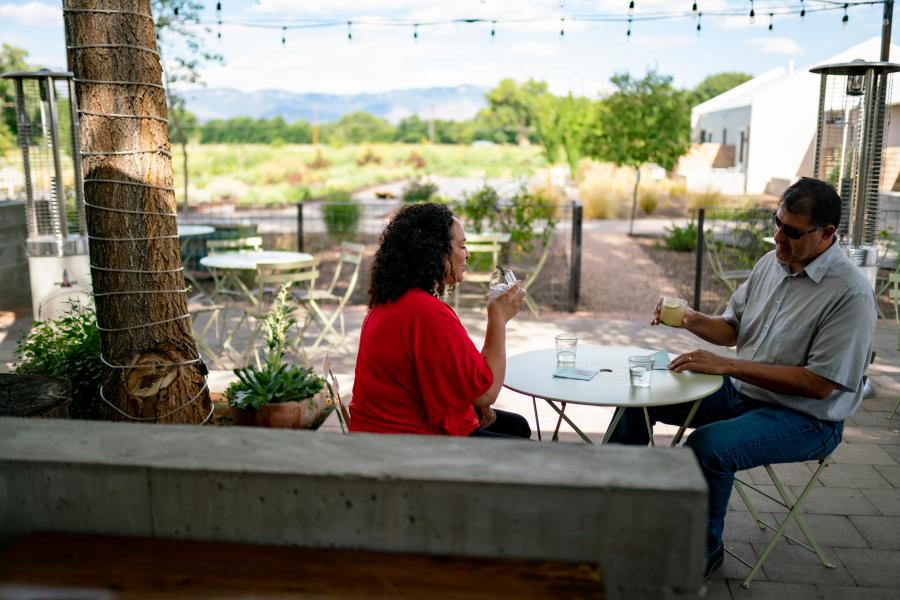 Image Credit: Jak+Flux
Located among 25 acres of lavender fields, enormous cottonwood trees and lush gardens, Los Poblanos Inn & Farm is the perfect spot for a romantic getaway or staycation. The picturesque inn was even named one of the 100 Most Incredible Hotels in the World by Fodor's Travel!
Book a Getaway at Hotel Parq Central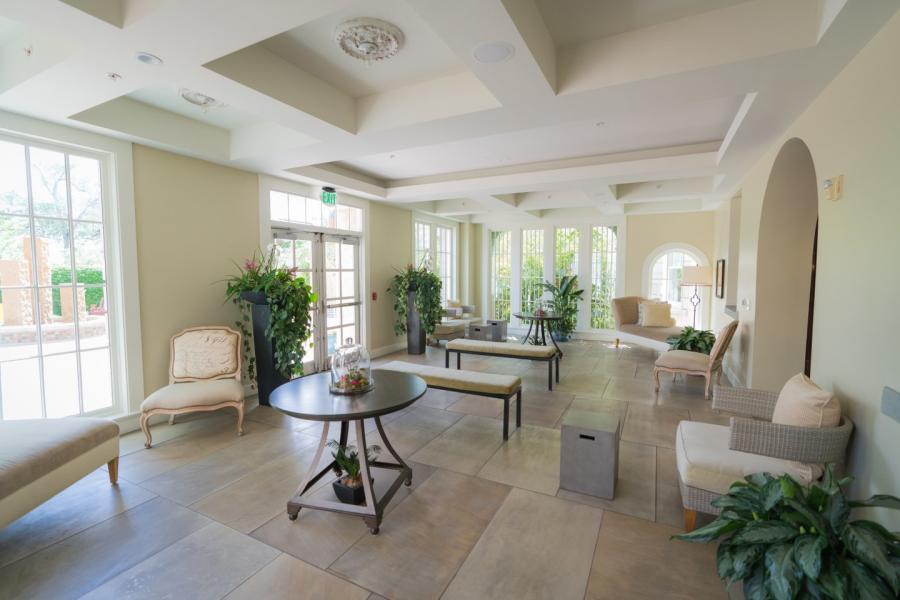 This Italian-inspired historic hotel is luxurious, inviting, and intimate - perfect for an escape with the one you love. Top your stay off with rooftop drinks at Apothecary Lounge. Enjoy a signature cocktail as you watch the sunset with uninterrupted views for miles and miles.