Few cities in the country are surrounded by nature, open spaces, wildlife and otherworldly experiences in the way Albuquerque is. 
While the hustle and bustle of city life has its perks (hello takeout at any hour and thousands of sparkling city lights), the draw of a peaceful, rural getaway cannot be denied. From romantic vineyards in the Corrales area and hands-on farm experiences to soaking in mineral hot springs in the mountains and exploring cultures and landscapes at nearby Pueblos, Albuquerque has the rural escape of your dreams. 
Enjoy Some Self Care or Romantic Bliss
A rural escape to the mountains, the lush greenery of the Rio Grande valley or a resort oasis in the high desert may be the ticket for your next romantic getaway or self-care retreat.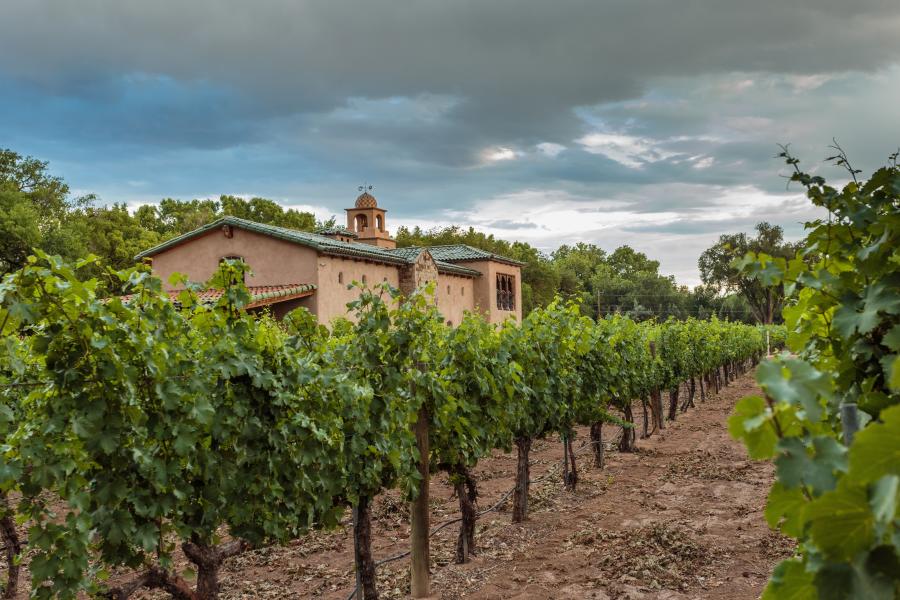 Take a Quaint Vacation in the Village of Corrales 
A stay in Corrales is an out-of-city escape sure to check all the boxes. Just outside of Albuquerque resides the small, beautiful village of Corrales where the pace of an era past and a quaint rural lifestyle are still retained today. A night at Morning Star Bed & Breakfast of Corrales, a visit to Casa San Ysidro and a tour and tasting at one of the local wineries in Corrales and Los Ranchos would make for a perfectly pleasant, rural getaway. 
Soak up the Scenery at Ojo Caliente
About two hours north of Albuquerque, you'll find the secluded hot springs paradise of Ojo Caliente Mineral Springs Resort & Spa. With a variety of soaking and spa options, Ojo's open air and healing mineral waters create a tranquil and relaxed environment with the amenities and delicious dining experiences of a modern resort. 
Stay in Style at Isleta Resort and Spa
Just 20 minutes from downtown Albuquerque, Isleta Resort & Casino might feel like a vacation far away. Wrapped in seclusion, the Spa at Isleta will have you feeling indulgently spoiled, revitalized and uplifted. So for your next rural retreat, take the short drive to Isleta Resort and bathe yourself in luxury.  
Jump into an Immersive Experience
Albuquerque offers some immersive travel experiences that allow you to dive into the landscape, the culture and the lifestyle of New Mexico first hand. While you'll technically still be in the city for these experiences, you'll feel like you are in a rural oasis.
Be a Part of the Farm at Los Poblanos 
Tucked away in Albuquerque's North Valley and hidden in the depths of towering cottonwood trees sits Los Poblanos Historic Inn and Organic Farm. The immersive inn allows you to go from wandering the lavender fields to losing yourself in a locally authentic farm-to-table meal to a dip in the salt-water pool. 
Pick Your Own Chile at Big Jim Farms 
If getting down and dirty is your idea of a good time, Big Jim Farms is the place for you. There really is nothing like seeing your food being grown, and at Big Jim Farms, you get to harvest it too. Escape the city and head to Albuquerque's North Valley during harvest season to pick your own green chile from the farm. They'll even roast it for you on site! The farm experience includes other seasonal fresh produce like pumpkins and apples, also available for hands-on seasonal harvesting. 
Go on an Adventure, Sleep in the City 
With an outdoor oasis sitting in Albuquerque's backyard (and its front and side yards too), it's easy to find a rural adventure close enough to come back and enjoy the luxuries of sleeping in a hotel in the city.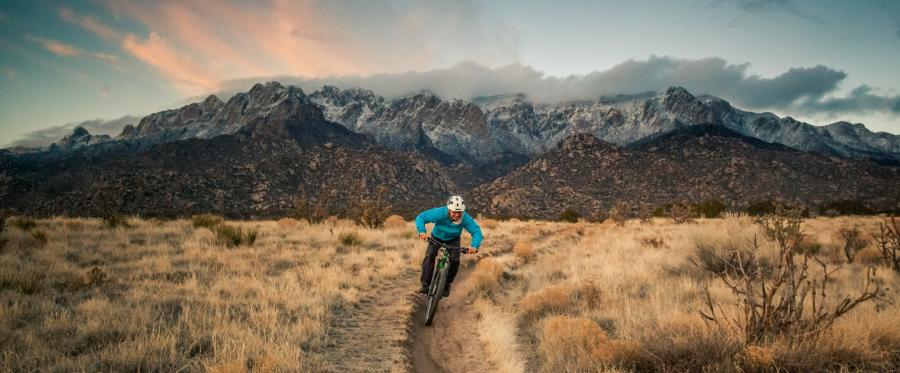 Take a hike
From mountain trails to winding paths through the valley, Albuquerque has hiking options for everyone at every level. Escaping to the trails is an excellent rural adventure while staying in the city limits. Find your next hiking excursion here. 
Go on a bike ride
When you ride a bike through the cottonwood lined paths along the Rio Grande, or tear down a trail on your mountain bike in Sandia Mountain foothills, you will feel like you have left the city and entered into an outdoor adventure land. Learn more about the bike trails in Albuquerque here, and visit Routes Bicycle Tours & Rentals to find the right bike or guide for you. 
Jump on a Jeep Tour
New Mexico Jeep Tours offers adventurous rides through mountain vistas, breathtaking landscapes and high desert hills and valleys. With tours leaving from Albuquerque, this is the perfect activity for the adventurous at heart, who would still like to end the day with room service. 
Play a round at Paako Ridge Golf Club
Tucked away on the east side of the Sandia Mountains, Paako Ridge Golf Club offers a true rural escape with a luxurious twist. This award-winning and renowned golf course is both beautiful and challenging. 
Go fishing at Isleta Lakes
Isleta Lakes & RV Park offers year-round fishing and outdoor excitement  just minutes from downtown Albuquerque. You'll feel like you've traveled much further as you take in the scenic beauty of New Mexico along the banks of the Rio Grande. 
Take a Day Trip 
Sometimes all you need to experience a rural adventure away from the hustle and bustle of city life is a day away.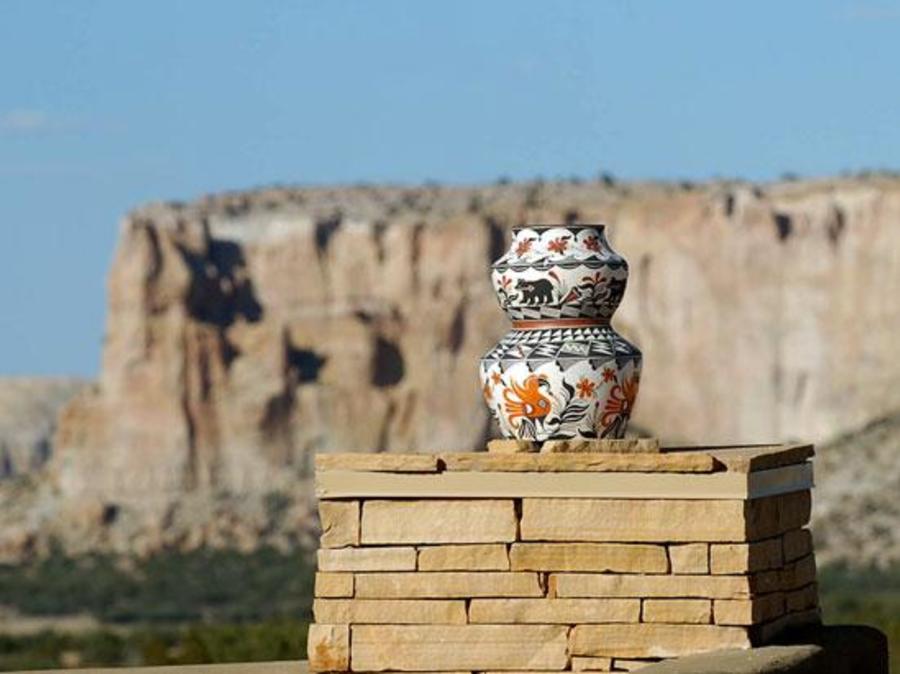 A Day in the East Mountains
On the east side of the Sandia Mountains you'll find the perfect place for a day trip from Albuquerque. On a tour through the East Mountains you can explore the magically animated collections at TinkerTown Museum, visit with the friendly alpacas at Hollywick Farms, meet the desert's fascinating animals at Wildlife West Nature Park, head to the top of the mountain for breathtaking views and unforgettable hiking trails, and get a bite to eat and a cocktail to sip on as you watch the sunset at Ten 3 Restaurant.
Spend the Day Experiencing Native American Cultures
Albuquerque is surrounded by a number of Native American tribes that welcome visitors to learn about their unique cultures first hand and from Native guides. In just over an hour you can drive to Acoma Pueblo, where they offer guided tours of the Sky City Cultural Center and Haak'u Museum as well as the pueblo atop the mesa. Visiting Acoma provides an unforgettable experience. 
Or, take a short 30 minute drive to the Hyatt Regency Tamaya Resort & Spa located on 550 acres on the Pueblo of Santa Ana. Take in the tranquility of the resort, set far from city life, while you enjoy the Native American art and architecture, guided horseback rides, and access to the Rio Grande directly from the resort property. 
Be sure to learn about the cultures and people you are visiting before you go. You can learn more about New Mexico's Native tribes and Pueblos here, but there are many other ways to learn about Native American cultures around Albuquerque as well. A great place to start learning about the cultures is the Indian Pueblo Cultural Center and their online resources. 
Whether you're in the mood for a day adventure or a weekend away from the city, Albuquerque has many options for your next rural getaway.