Searching for the coolest places to hang out in Albuquerque? Look no further! This guide will fill you in on Albuquerque's most unique, fun and popular neighborhoods. Whether you're looking for traditional New Mexican food or trending foodie spots; boutique shopping or shopping malls; outdoor recreation or walkable streets, we have the perfect area of town for you. 
Historic Old Town
The true heart of Albuquerque, Old Town has been around since the city was founded in 1706. As the cultural center of the city, Old Town offers traditional New Mexican dining, more than 100 shops, galleries and restaurants, and many of the city's most renowned museums. In Old Town, you can check out both the new, and the tried-and-true. In addition to the historic streets, check out the new Sawmill district for some unique shopping.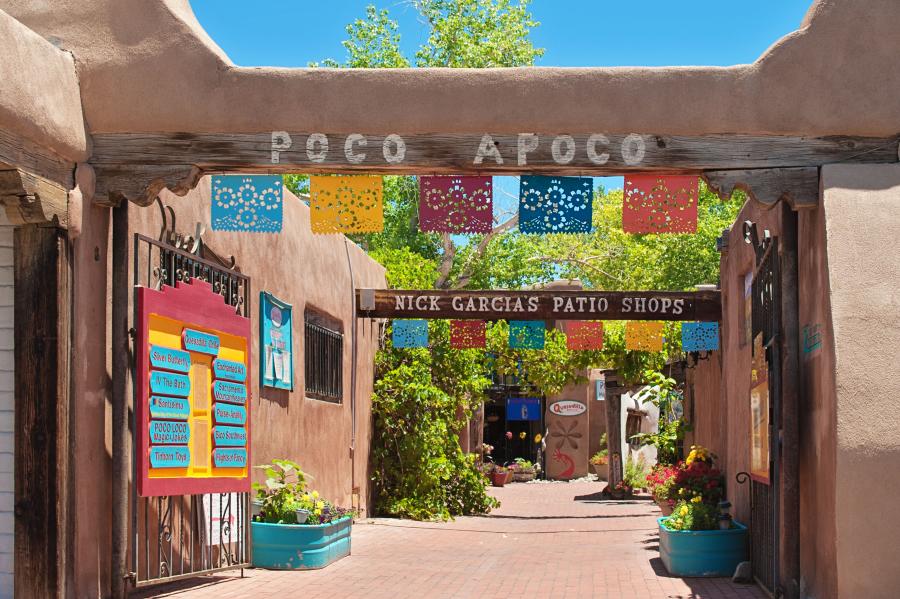 Learn more about Albuquerque's Historic Old Town
Downtown
Albuquerque's vibrant Downtown scene is sure to satisfy any itch for live music, restaurants, bars, breweries, dancing, art, or markets. Day or night, head down Route 66 (Central Ave.) in downtown ABQ and you'll find something fun to do.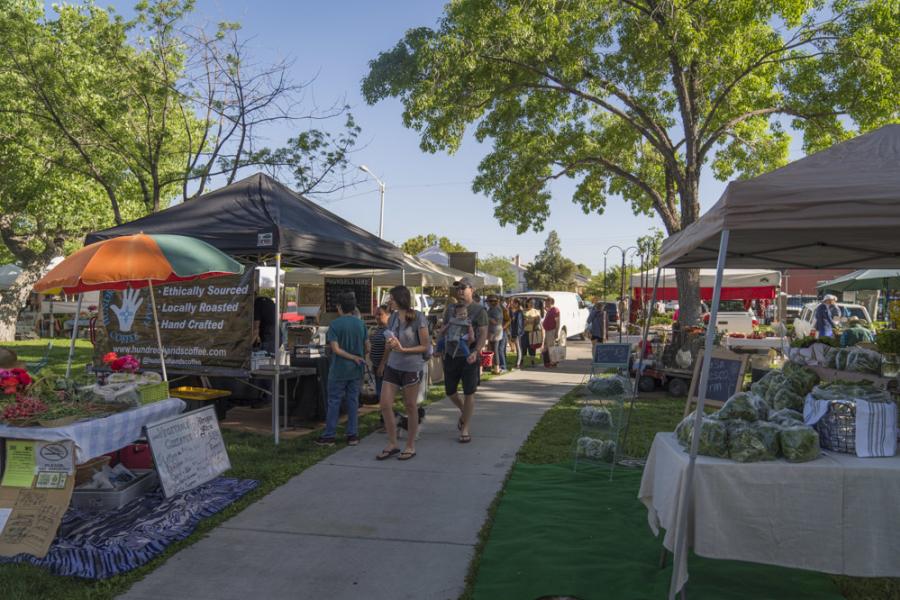 Learn more about Downtown Albuquerque
Nob Hill
For trendy dining, fun cocktail bars, boutique shopping, classic Route 66 character, and walkable streets, head to the Historic Nob Hill neighborhood. Hip nightlife and neon signs make this one of Albuquerque's quirkiest, most eclectic areas of town.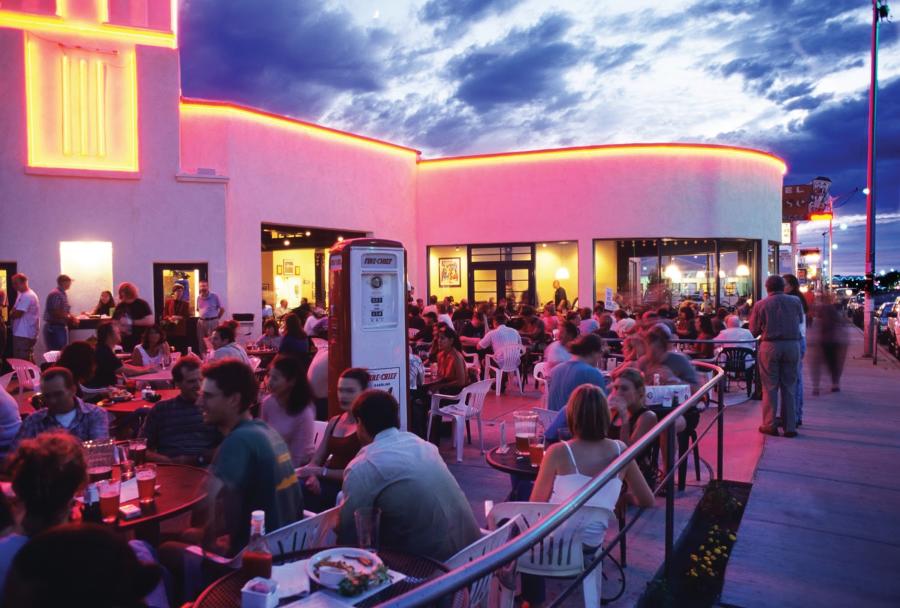 Learn more about Albuquerque's Historic Nob Hill Neighborhood
University Area
Centered around the University of New Mexico (UNM) campus, the University area of Albuquerque is home to many fun restaurants and coffee shops. The UNM campus is a beautiful example of some of New Mexico's famous adobe architecture, and boasts beautiful areas to picnic and relax!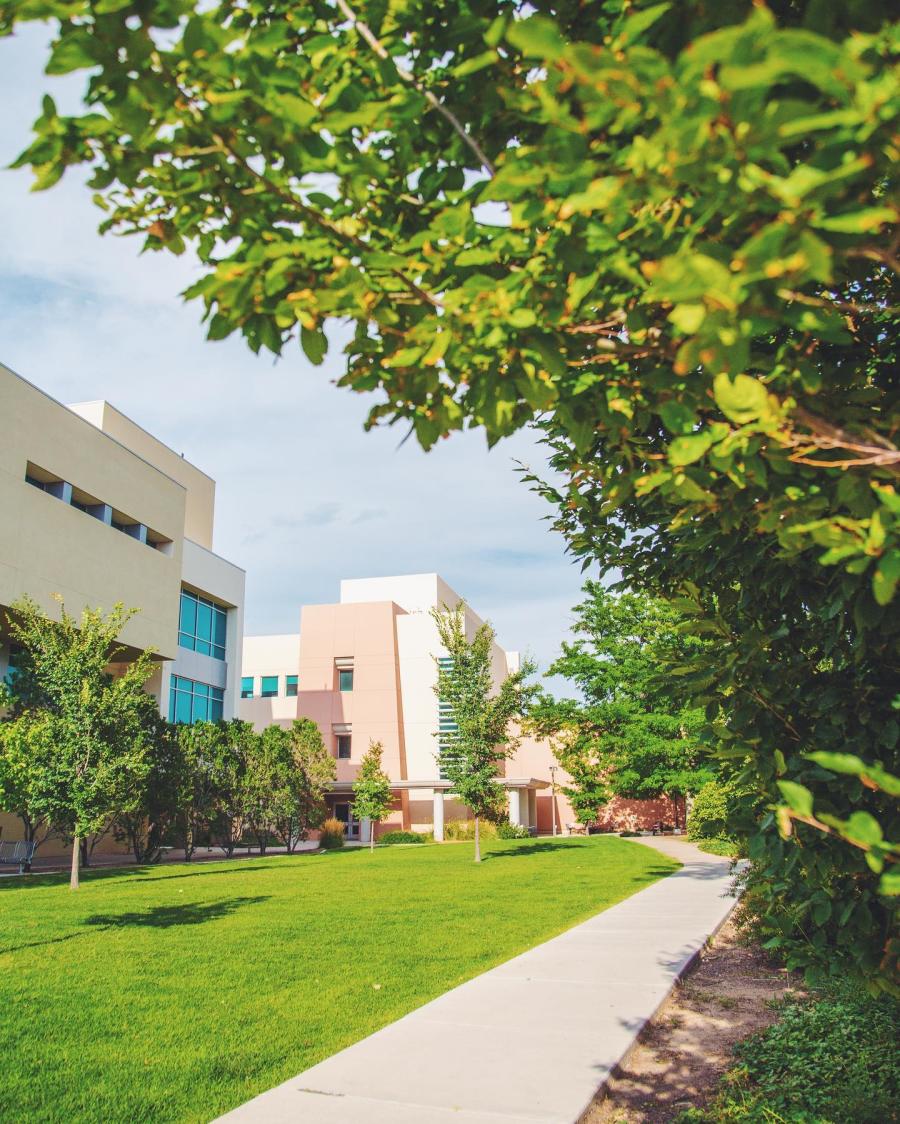 Image Source: Facebook
Learn more about the University area of Albuquerque
Eastside
The Eastside neighborhood of Albuquerque is an outdoorsman's dream, with the foothills of the Sandia Mountains offering 2,650 acres of Open Space and intertwining trails. This area of town is large, but is home to the Sandia Mountain Aerial Tramway, miles of biking and walking paths, and great breweries and restaurants to end your active day.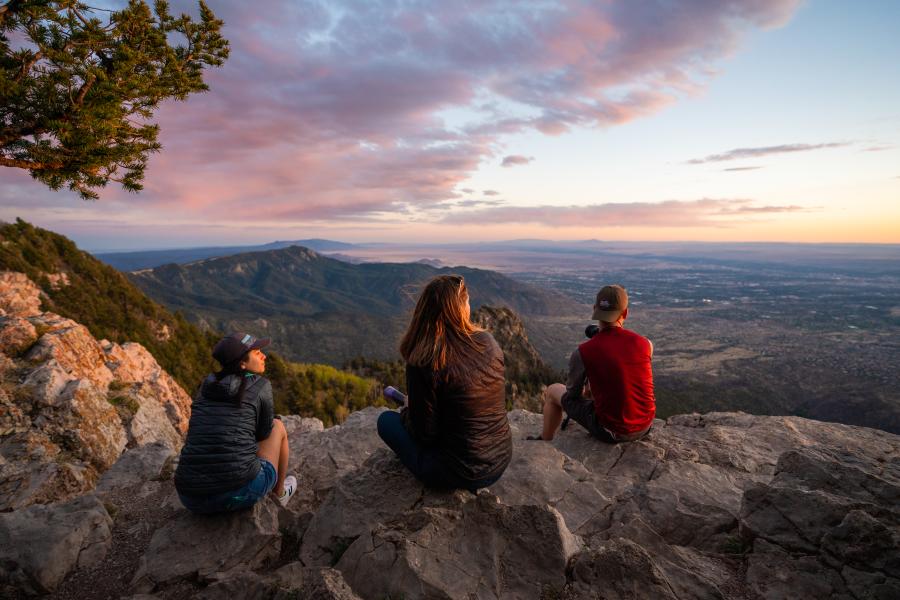 Learn more about the Eastside of Albuquerque
Corrales/North Valley 
This area encompasses the North Valley, Los Ranchos, and Corrales, all located in the lush green valley running along the Rio Grande. If walks along the river, farm to table dining, and wineries are your idea of a good time, then this is the neighborhood for you! 

Learn more about Albuquerque's North Valley neighborhood
South Valley/Barelas
The South Valley and Barelas neighborhood holds close to Albuquerque's Hispanic roots. If you're looking for some of ABQ's best New Mexican and Mexican food, look no further than the South Valley and Barelas areas of town. Another cultural mecca of the city, the National Hispanic Cultural Center and the South Broadway Cultural Center are both located in this area.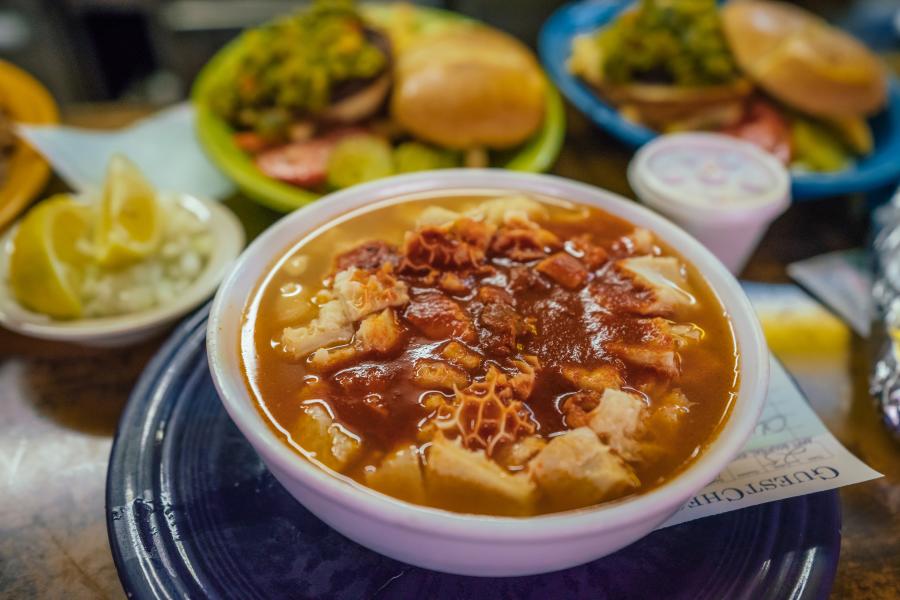 Learn more about Albuquerque's South Valley
Uptown
For shopping galore and restaurants to boot, head to the Uptown neighborhood. While this area of town is known for its multiple shopping malls (indoor and outdoor), national department stores, many restaurants, Uptown also boasts many local restaurants and shops. Home to EXPO New Mexico, you'll also find the New Mexico State Fair, sporting events, festivals and concerts in this part of town.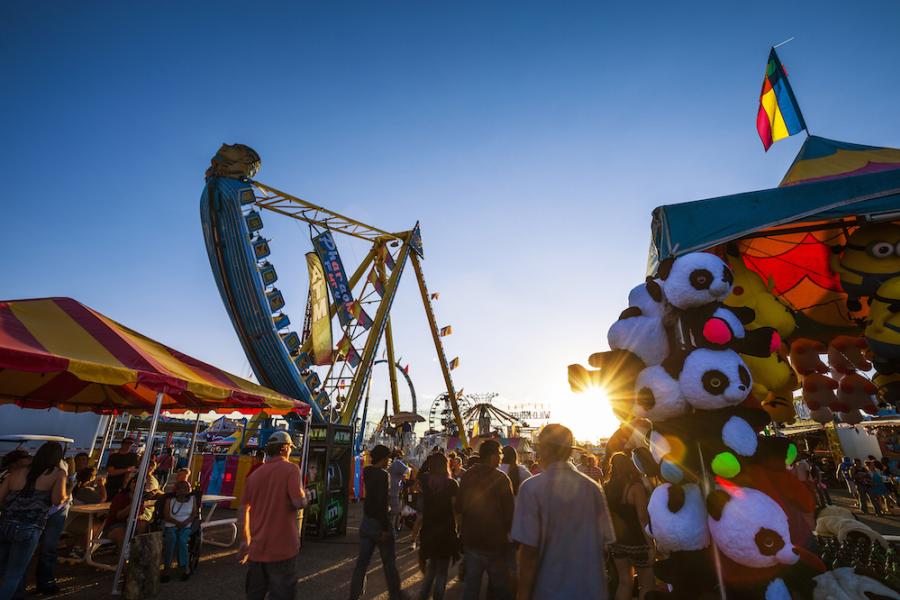 Learn more about Albuquerque's Uptown neighborhood
Balloon Fiesta Park and North I-25
When talking about cool neighborhoods in ABQ, how could we neglect the home of the Albuquerque International Balloon Fiesta and the Anderson-Abruzzo International Balloon Museum? With a multitude of hotels and restaurants, the Balloon Fiesta Park area of town is also home to many other events and festivals throughout the year. The balloon-filled skies of October, however, are not to be missed!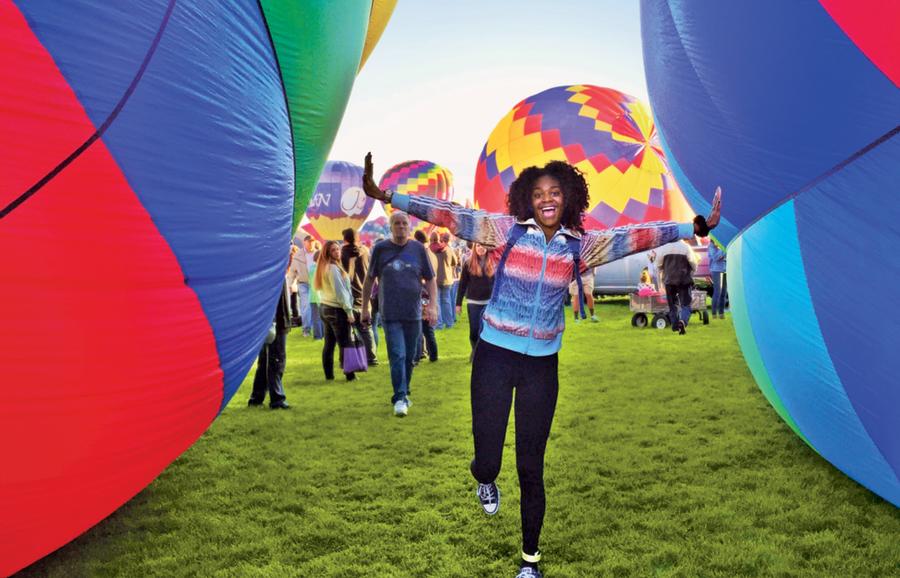 Learn more about the Balloon Fiesta Park and North I-25 area of Albuquerque 
Westside
Head to Albuquerque's Westside to explore Petroglyph National Monument and the dormant volcanoes on the outskirts of town. Many of Albuquerque's favorite restaurants and breweries also have Westside locations, sure to satisfy the hunger you work up while exploring the city's most ancient sites.