Albuquerque is an oasis for outdoor activities and great ways to practice good health. Here's a list of five easy ways to stay fit throughout the city. 
1. Embrace the Open Space
Open spaces in and around Albuquerque comprise more than 29,000 acres, making for a great, low-impact way to enjoy the great outdoors. Open space lands are easily accessible from many areas of the city and are also great spots for bird watching throughout the year. Places like the Westside Open Space Visitor Center even offer unique art exhibitions throughout the year, making for the perfect way to begin or end your open space expedition.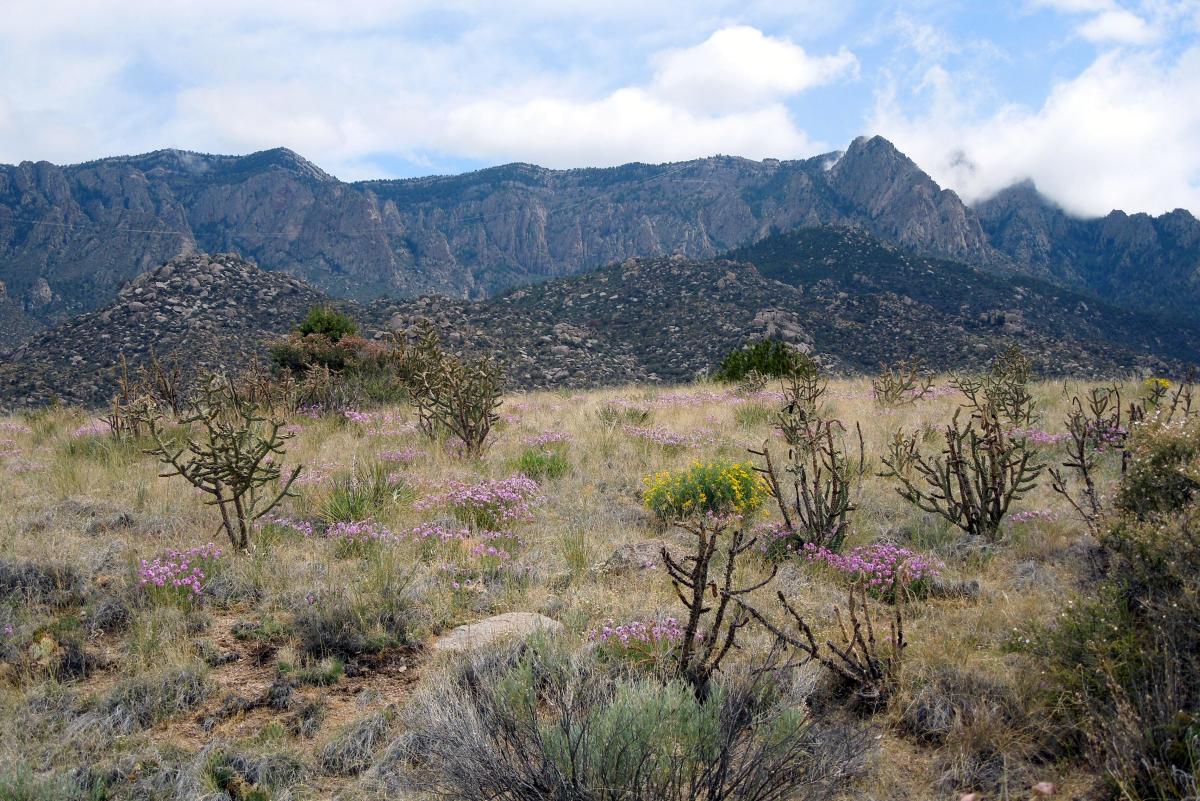 2. Exercise Your Way to a Green Chile Cheeseburger
With over 288 parks throughout the city, there's no shortage of great spots to tackle your fitness routine. Many city parks have basketball courts, paved paths and grass – providing a little extra cushion for those burpees. Working out at a park is a great way to incorporate fresh air into your routine while earning your way to a satisfyingly, juicy burger. Need a little extra motivation? Check out the burgers at places like Laguna Burger, Steel Bender Brewyard and 66 Diner – just to name a few.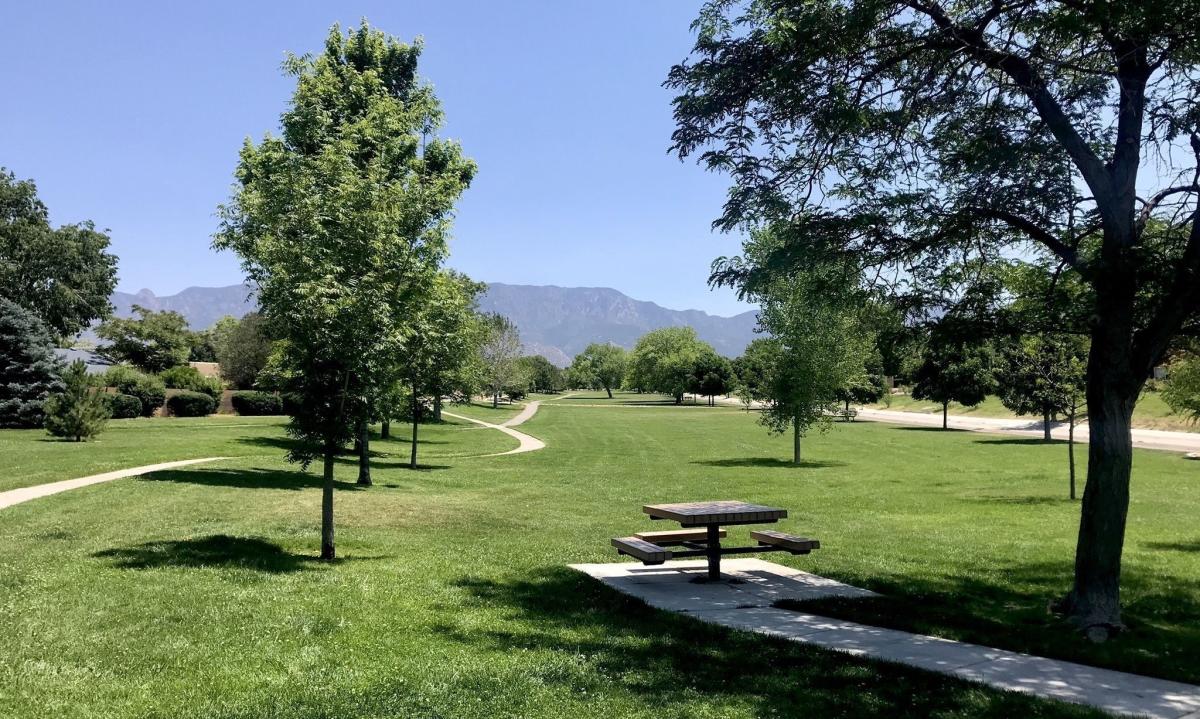 Image Source: AllTrails.com
3. Soak Up the #TrueABQ Sun
With more than 310 days of sunshine a year, soaking up the sun is an easy feat. Rock climb your way to the sunlight, go on a hike for fun or try mountain biking. Albuquerque is a short distance from some amazing outdoor adventures. Places like the Sandia Foothills Open Space offer the perfect mix of rock climbing and hiking opportunities for every skill level. During the winter months, give snowshoeing with MST Adventures or indoor rock climbing at Stone Age Climbing Gym a try.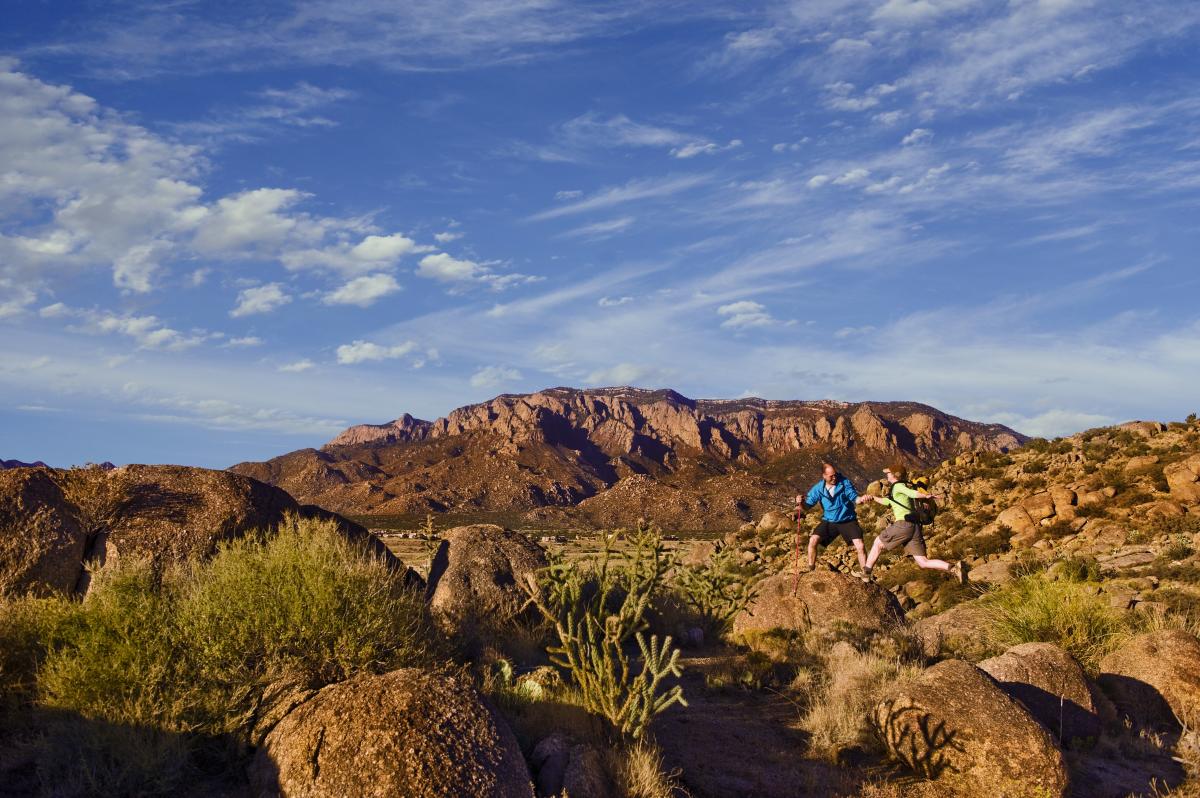 4. Work off That Local Brew
Love microbrews as much as we do? We thought you might. Burn off or earn your next beer from a local brewery by going for a walk, run or bike ride. Albuquerque is home to over 400 miles of dedicated bicycle paths and trails including a variety of multi-purpose paths! These paths connect to many parks and popular areas throughout the city, so grab your crew and work off that brew! If you prefer to get in your cardio without "doing cardio," try going for a bike ride or mixing it up with a themed ride with Routes Bicycle Tours & Rentals or Heritage Inspirations.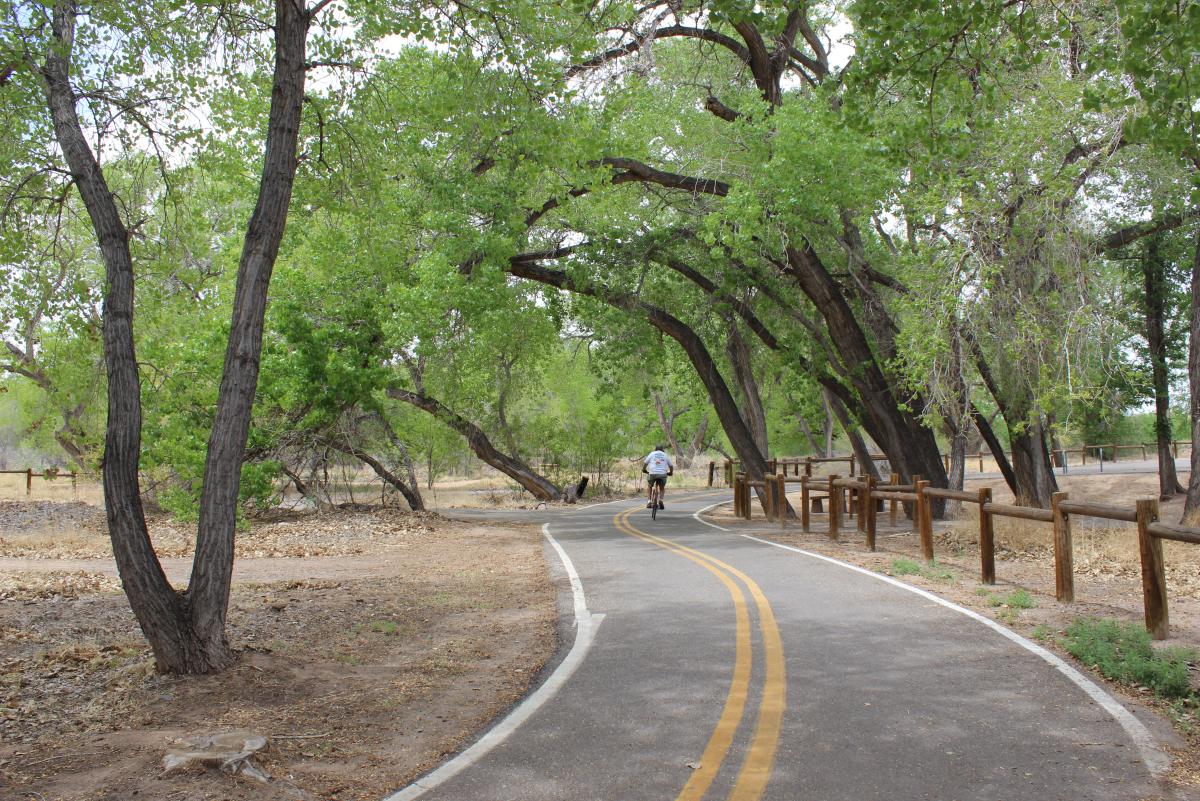 5. Namaste the Day 
Mindfulness and wellness are key in staying fit. Yoga, meditation or a relaxing spa treatment can be great additions to your fitness journey. With so many grass-lined parks to practice yoga and picturesque spots that make ideal meditation spots, there are a plethora of good reasons to say "Namaste" throughout the day. For extra relaxation, try one of Betty's Bath & Day Spa's many pampering treatments.