Albuquerque's stunning natural scenery and 310 days of sunshine each year make for the perfect playground for the outdoor enthusiast. Specifically, the city and surrounding area has become known for its endless opportunity for world-class rock climbing. Discover why this city is the perfect destination for any novice or expert rock climbing extraordinaire. 
Outdoor Rock Climbing
With the Sandia Mountains in Albuquerque's backyard and a number of nearby day-trips with top-notch faces for both the beginner and the expert, this city provides the perfect hub for rock climbers of all kinds. Just a 15-minute drive from Downtown Albuquerque lies a perfect climbing and bouldering spot in the  Sandia Mountain Foothills Open Space called U-Mound. Don't forget your crash pad! After your climb, enjoy a cruise on your mountain bike on the miles and miles of connecting bike trails or a scenic hike throughout the area.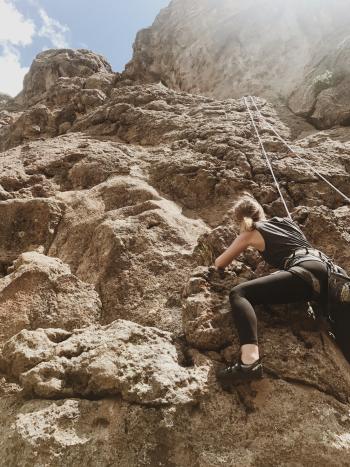 Send upwards along Cattle Call Wall in the Jemez Wilderness area which lies just an hour and a half north of the Albuquerque city limits. This wall is perfect for lead-climbing, both beginners and experts, as the several routes along the wall are fairly straight-forward with lots of holds and grips to maneuver. This spot is also a great place to make rock-climbing friends as the wall is rarely empty. It provides the perfect opportunity to share routes and analyze problems together. Also found in the Los Conchas area of the Jemez are several wind-sheltered, south-facing walls, situated along the East Fork of the Jemez River, that are great to climb year-round including Easy Bake Alcove, Hidden Tower, Retirement Wall, and the Subdivisions. Directions can be found here.  
Take a quick 1-hour drive south towards Socorro for another great rock climbing destination called Box Canyon. This canyon offers five different cliffs on either side of the canyon and is nothing short of scenic. These routes are for the technical climber with emphasis on the Waterfall Wall, Corner Block, and Fillet a Papillon Wall.
Just west of the town of El Rito lies another well-loved rock climbing area. Most of the problems in this area are best-suited for the beginner or moderate climber to fine-tune their traditional climbing skills, all of which have great pockets and many cobbles to pull/push on. Within this area you can find the Sport Area which is great for  climbers seeking a protected, cobblestone sport climbing with routes up to 5.13 and the Traditional Area (also referred to as the Trad Area) which is great for the beginning traditional climber looking for less steep, moderate two-pitch routes up to 200 feet high. The more adventurous climber can explore the Drunk Wall which features a seldom visited, small shady conglomerate area with only four routes.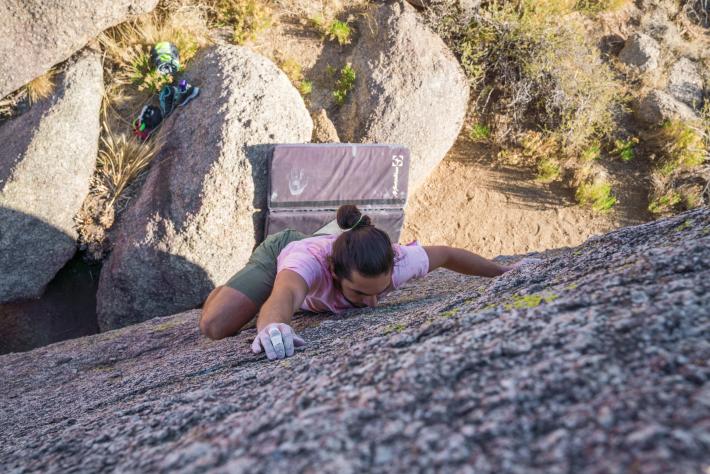 Indoor Rock Climbing
Albuquerque's very own Stone Age Climbing Gym has become the largest climbing gym in the Southwest with its newest renovation and relocation. This impressive facility features 3 different rooms with 23,000 square feet of floor space, 21,000 square feet of climbing walls, 6,000 square feet of bouldering, 17 auto belays, 35 top ropes and 65 lead anchors. Route setting happens three days each week and includes problems that are suitable for the beginner or the advanced expert climber. Additionally, the gym draws in top climbers from all over with their numerous climbing competitions including regular Stone Cups, USA Climbing Youth Championships, Yank-N-Yard Competition, and USAC Sanctioned Youth Locals.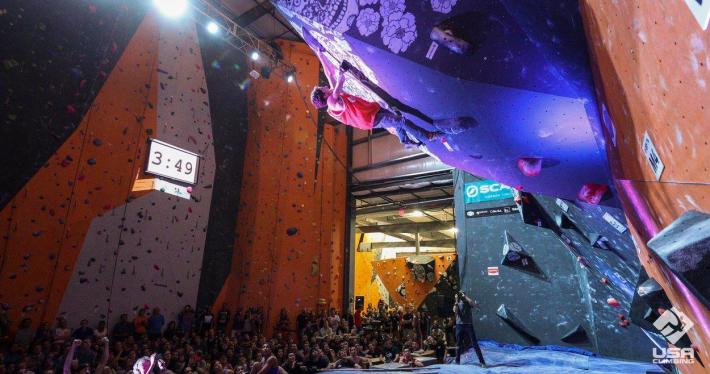 Safety Reminder: If you are a beginner in climbing, please utilize the skills of an advanced climber in an outdoor setting and all climbers should utilize all necessary safety gear. Do not climb alone.