Albuquerque may be known for its award-winning breweries, but the city's craft cocktail scene is on the rise. With locally sourced spirits, uniquely New Mexican flavors, seasonal menus, and can't-be-beat casually elegant atmosphere, Albuquerque's cocktail lounges and bars are sure to curb your next craft cocktail craving.  
We've rounded up some of the best bars and cocktail lounges in the city, ready to serve up creative drinks and good times.
Apothecary Lounge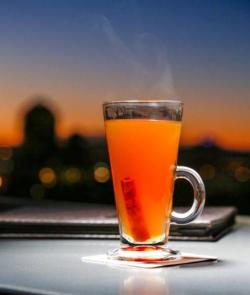 Apothecary Lounge, the indoor/outdoor rooftop bar at Hotel Parq Central in east downtown Albuquerque, shines with vintage apothecary decor and a relaxing yet sophisticated atmosphere. Besides the incredible seasonal cocktails including Prohibition-era classics such as The Pink Lady or The Sazerac and specialty flavored bitters, this bar and lounge boasts some of the best views in the city. 
A Must-Try Cocktail at Apothecary: The signature "La Llorona" margarita has a uniquely-Albuquerque flavor, made with house-infused green chile tequila, Cointreau, agave nectar, lemon and orange juice, and house-made hibiscus syrup, served in a double rocks glass with a salted rim. 
The Copper Lounge
Located near the University of New Mexico campus, The Copper Lounge has become a local favorite for inventive cocktails and a swanky vibe with a little funkiness mixed in. For some of the most creative and delicious cocktails in the city, this cocktail lounge should be at the top of your list. Don't be fooled by the unassuming exterior of the building the interior offers a chic and modern-luxurious experience.
A Must-Try Cocktail at The Copper Lounge: There are a few classic drinks at The Copper Lounge. Those include The Copper Cocktail, a mix of Earl Grey tea, beefeater gin, apricot, lemon and egg white.
Hollow Spirits Distillery
This downtown distillery serves all things craft and local. It features handmade artisan spirits, seasonal craft cocktails and a modern-casual environment. Founded by beer brewing experts, the folks behind this cocktail bar know how to make incredible alcohol and incredible drinks. 
A Must-Try Cocktail at Hollow Spirits: The Lavender Moon features lavender vodka (made from locally grown lavender), coconut cream, lemon and simple syrup. 
Left Turn Distillery
Recognized as Albuquerque's first distillery, Left Turn specializes in high quality distilled spirits. This casual bar may seem like a typical craft-cocktail destination, but the distillery is serving up some major creativity and artfulness when it comes to its drink menu. The locally distilled spirits at Left Turn are sure to liven up whatever cocktail your bartender mixes.
A Must-Try Cocktail at Left Turn Distillery: For a truly New Mexican flavor, Left Turn Distilling's NM Blue Corn Whiskey is a must. A traditional corn whiskey made with locally sourced roasted and ground blue corn, this whiskey offers a robust full- bodied flavor, with just a hint of sweet popcorn. 
Level 5 Restaurant & Lounge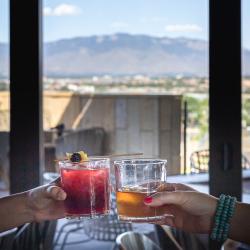 Located in the Old Town and Sawmill neighborhood on the rooftop of Hotel Chaco, which was designed with inspiration drawn from local artists and the true artisan nature of indigenous painters, sculptors, and basket-weavers, Level 5 Restaurant & Lounge serves up more than just amazing cocktails.  Featuring culturally inspired, seasonal dishes, this lounge and its entire menu are built around a core of native New Mexican and Latin American ingredients and architecture. Sipping a craft cocktail here with friends and a few of Albuquerque's famous sunsets just can't be beat. 
A Must-Try Cocktail at Level 5: The Lvl 5 Manhattan puts a unique twist on a classic drink. This cocktail features chai-infused rye, Kahlúa, 505 Spirits Red Vermouth and orange bitters.
Campo at Los Poblanos 
Located at Los Poblanos Inn and Farm, Campo offers a truly unique farm-to-table experience. Sourcing from the surrounding fields and other local farms, cocktails at Campo feature a wide variety of fresh organic ingredients and small-batch barrel-aged spirits as well as house-made components including lavender simple syrup, bitters and amari. What's even better than the stellar cocktail program is the breathtaking and unforgettable backdrop of Los Poblanos Farm where you'll be enjoying these one-of-a-kind drinks. 
A Must-Try Cocktail at Campo: Crafted with care locally, Los Poblanos artisan lavender products carry a rooted story of the farm right here in Albuquerque. The specialty cocktail, Lavender '99 at Campo is no different, featuring Wheeler's Gin, Creme de Violette, lemon, Domaine Saint Vincent Brut sparkling wine, and of course, Los Poblanos lavender.
Ibiza Rooftop Bar & Urban Lounge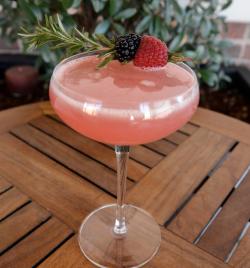 Located at the stylish Hotel Andaluz in the heart of Downtown Albuquerque, Ibiza Rooftop Bar serves up stellar cocktails along with a casual-chic atmosphere. This indoor/outdoor bar with views of the city and mountains to the east is an ideal locale for sipping on hand-crafted cocktails, snacking on small plates and sharing a few laughs with friends. 
A Must-Try Cocktail at Ibiza Rooftop Bar: The Smoke N' Sour uniquely combines Sombra Mezcal, yellow chartreuse, orgeat, lemon egg white and cinnamon for smoky, refreshing experience. 
Red Door Downtown
Although known for its great beer, Red Door Downtown also features a full bar, chock full of unique and refreshing cocktails. The casual vibe combined with the delicious food and hand-crafted drinks make this Downtown brewery a must-try on any cocktail tour in Albuquerque. 
A Must-Try Cocktail at Red Door Downtown: The Old Cherry Lightning features Taos Lightning Bourbon, Luxardo cherry syrup, cherry bitters, molasses bitters, served on a whiskey rock with an orange disc. 
Safe House Distilling Co.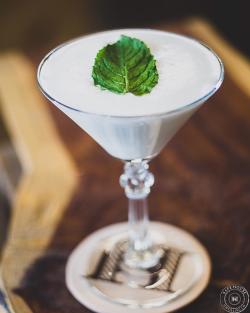 Located in downtown Albuquerque, Safe House Distilling Co. produces high quality, unforgettable spirits and an atmosphere that captures the essence of Albuquerque's downtown art scene. The inviting, friendly, artistic aesthetic inside this bar and lounge is the perfect accompaniment to the hand-crafted cocktails.  
A Must-Try Cocktail at Safe House Distilling Co.: Named after the famous vanishing of Butch Cassidy, the Ghosted Cassidy features Teller Vodka, mint vanilla simple syrup, white chocolate, and half and half.
Seasons Rotisserie & Grill
Located in historic Old Town, Seasons Rotisserie & Grill is a fine-dining gem that offers sophisticated dishes paired with seasonal live jazz music and specialty cocktails. Sit upstairs in the second-story cantina for a more relaxed atmosphere while sipping on Seasons' creative libations. 
A Must-Try Cocktail at Seasons Rotisserie & Grill: Try the Vago de Playa for an intriguing combination of complex flavors, including Diplomatico Venezuelan rum, San Zanj Haitian rum, absinthe, lime and kiwi.
Sixty-Six Acres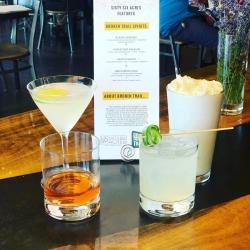 This modern bar and grill located in Avanyu Plaza on 12th Street, near Old Town, offers a sophisticated-casual dining experience alongside some creatively crafted cocktails. Whether you're planning a drink with lunch or a nightcap after dinner, Sixty-Six Acres is a great place to enjoy your spirits with good friends. 
A Must-Try Cocktail at Sixty-Six Acres: The Skyler White is a tequila-based cocktail made with Sauza Blue Silver, St. Germain, lemon and lavender bitters, to commemorate this trip down "Breaking Bad" memory lane.
Still Spirits
This mechanic's garage-turned distillery and cocktail bar boasts a minimalist, modern and relaxed atmosphere. Located downtown, right across from the popular Downtown Marble Brewery, Still Spirits creates specialty-infused vodka with ingredients like pineapple, hibiscus and lemongrass, along with many other hand-crafted cocktails. 
A Must-Try Cocktail at Still Spirits: If you like a little spice in your spirits, try out El Topo, made with jalapeño-infused vodka, strawberries and lime. Talk about a refreshing mix!