Your father (or father figure) has done a lot for you this year, and he deserves to be celebrated! There are so many ways to honor your dad this Father's Day in Albuquerque. We've compiled a list of fun, cool and unique ways to celebrate the man of honor this year - some are interactive and some are plain old active, some are sweet and some are downright delicious. No matter how you choose to celebrate Father's Day in Albuquerque, we've got a list of ways to do it locally!  
Play a Game with Dad 
There is no gift quite as meaningful as time spent together. Why not set up a family game night you are all sure to remember? 
Electric Playhouse offers immersive, interactive digital entertainment in a real, 3D space. With 18 interactive areas that change all the time, Electric Playhouse delivers a family game night unlike any other.
For a more traditional game night that still offers a special twist, head to the Nob Hill neighborhood and spend some time at Empire Board Games. At Empire Board Games, you and your family can choose from over 850 games for an hourly rate. The staff there will help you find the perfect game for your group, and you can enjoy beverages and snacks from the in-store cafe while you play. 
Treat Dad to Something Sweet 
Golden brown empanadas, freshly baked cookies, decadent chocolate, handmade candy. One thing these all have in common? Dad is going to love them! Stop by Golden Crown Panaderia, Rude Boy Cookies, Eldora Chocolate, or The Candy Lady for a treat your dad will devour. 
Participate in Dad's Favorite Hobby 
Your dad enjoys his hobbies, and the only thing that he'll enjoy even more is doing them with you. 
Does your dad like to golf? Book a tee and take him to one of Albuquerque's award-winning greens. Learn more about golf courses in the area here. 
Your dad's more of a hiker? Albuquerque is surrounded by hiking trails with breathtaking views and a variety of terrain suitable for any level. Find some of the best trails in and around the city here.
Would your dad prefer to bike? You're in luck, because Albuquerque boasts an extensive network of bike trails winding through the city, and high-intensity mountain biking trails within minutes of downtown. Take dad on a ride with your own bikes, or check out Routes Bicycle Tours & Rentals for a guided tour or to rent equipment.  
So, your dad likes to fish? Spend the day together casting your reels at Tingley Beach or Isleta Lakes. Make sure to get all necessary permits before fishing. 
Learn Together 
If there is one thing both children and adults love, it's the interactive fun at Explora. Dads love to watch the kids learn, and at Explora he's likely to learn a new thing or two himself. With hands-on activities and exhibits focusing on science, technology and art, Explora makes for a great day celebrating dad.  
Albuquerque is home to a host of other fun museums too. If your family is more interested in rattlesnakes or exploring a miniature world, check out this list of unique museums you'll find only here, and treat dad to a day of fun learning. 
Go to One of ABQ's Beautiful Parks 
If your dad is itching for some quality time together, a family day at one of Albuquerque's many public parks might be just what he wants. Pack a picnic, fly a kite, and play some games that will make him feel like a kid again. When was the last time your family played tug-of-war, a game of catch, or tag? 
Do Something for the Community Together 
If your dad appreciates and connects with acts of service, maybe the most thoughtful gift for him this year is doing something together for the local community. Find a way to give back and make a difference at oneabqvolunteers.com. 
Wine Tasting or Brewery Tour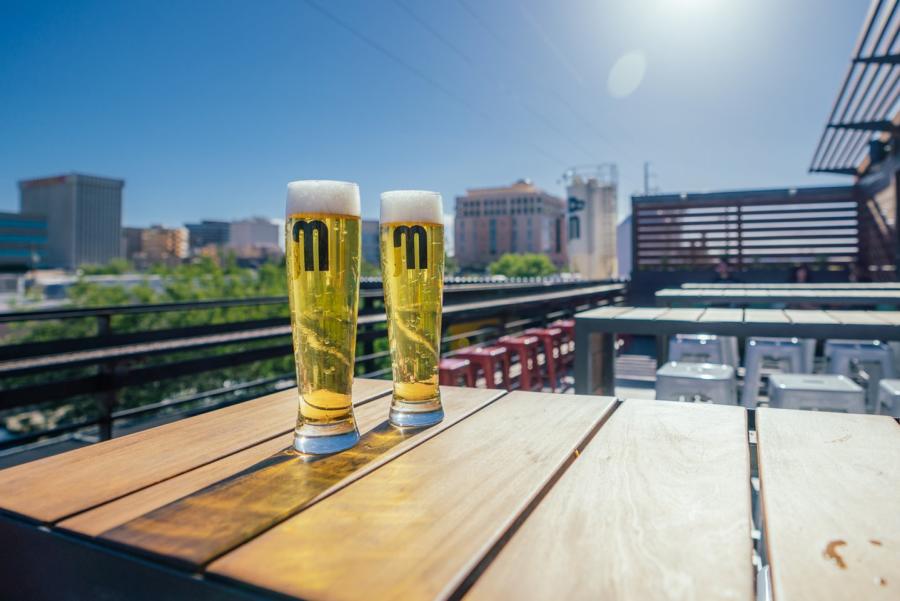 For the dad with kids who are all grown up, a wine tasting at a local winery or a flight of flavorful beer at one of the city's many craft breweries makes a great gift. Spend the day together at a winery, or take a brewery bike tour. Whatever you choose to do, just be sure to find a safe ride home at the end of the day. 
Treat Dad to a Spa Day 
Who says the spa is just for mom? This year, we should pamper dad too! From soaking in natural mineral water to massages and facial treatments, Albuquerque's spas have something just right for the father or father figure in your life. Pick up a gift card or set up a day full of tranquil bliss at Betty's Bath & Day Spa, where dad's mind, body and soul will be rejuvenated. 
For a different take on a spa day, take your dad on a day trip to Jemez Hot Springs for the perfect mix of soothing hot springs and outdoor adventure. Just one hour north of Albuquerque, you'll find a retreat in the mountains ready to welcome you with warm, healing, mineral springs.  
Treat Dad to a Steak Dinner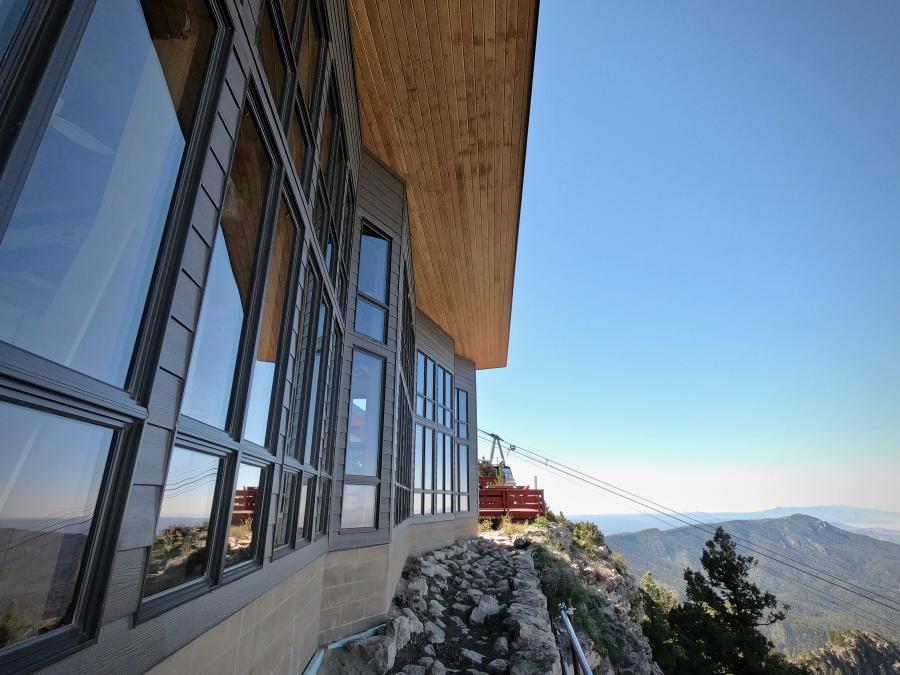 Special occasions call for great food. Treat your dad to what he's craving this year: a thick, tender, flavorful steak. Ten 3 Restaurant offers plenty of options for the steak lover, combined with an elevated dining experience at 10,300 feet. Take the Sandia Peak Aerial Tramway up the mountain to the fine dining establishment for an ultimate steak dinner celebration.
For another upscale steakhouse experience, try out the Ranchers Club of New Mexico. Specializing in meat cooked over a wood-fired grill, your celebratory meal will be served in an elegant ranch-house setting.