Albuquerque's diverse and vibrant population makes the city one of the best LGBTQ+ vacation spots in the Southwest. 
As an all-around destination for the LGBTQ+ traveler, Albuquerque celebrates diversity and acceptance. So, while some cities might have specifically LGBTQ-friendly districts, it is difficult to direct you to one neighborhood or area in Albuquerque. In any one of our unique neighborhoods—from Old Town to Nob Hill—visitors can shop, eat and experience our culture in ways that transcend a common LGBTQ visitor-guide narrative.
No matter where you go or what you choose to do in Albuquerque, you're sure to have a great time, but we've compiled a list of some of the top LGBTQ-friendly things to do in ABQ. 
Experience Albuquerque's Diverse Art Scene 
Albuquerque is consistently ranked as a top arts destination that celebrates artistry of all forms, from visual arts to theatrical performances and from traditional to contemporary. 
Stop for a visit at the A. Hurd Gallery for unique art featuring an LGTBQ+ artist.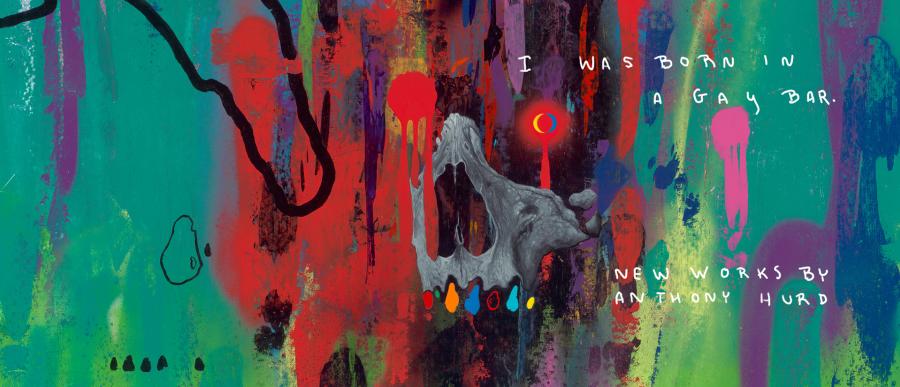 Image Source: A. Hurd Gallery
For more art, stop by the Albuquerque Museum, located in the heart of Old Town just off Route 66 and featuring a variety of works with broader global influences. A leading institution for art, history and culture in New Mexico and the American Southwest, this museum celebrates nearly 400 years of history in Albuquerque through both permanent installations and rotating special exhibits.
Albuquerque also has a wealth of vibrant and colorful street art. Walk around the Downtown or Nob Hill neighborhoods and you're in for a visual treat from artists of all backgrounds and walks of life. To learn about the murals you see around town or to create your own mural walking tour, visit murosabq.org. 
Get Outdoors 
Albuquerque sits a mile above sea level (5,000-6,000-foot elevation) and has a high-desert climate, which means around 310 sunny days and cool, crisp evenings. Albuquerque's mountainous terrain combined with the Rio Grande valley and great weather create a paradise for lovers of the outdoors. Find inspiration for your next hike, bike ride, kayak trip, or fun day outside here.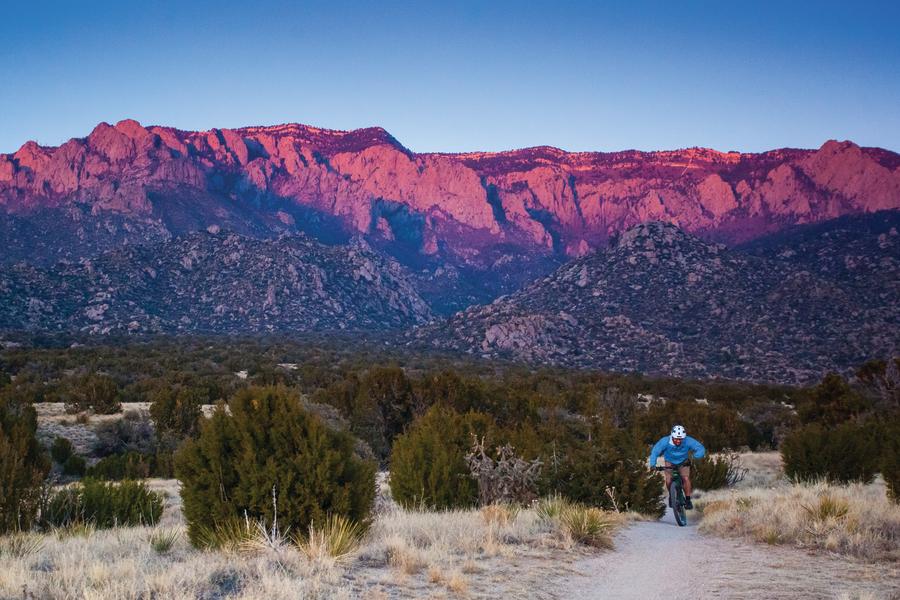 For an extra special outdoor experience and to connect with the local community, check out the Gay Out West NM meetup group. With this group, you'll make friends, get some exercise, and enjoy the great outdoors, all at once. Learn more here. 
Grab a Bite and Support an LGBTQ-Owned Business 
Get a hearty meal at The Range Café. This American Southwest restaurant is a local staple, and with six locations throughout the city, you're never far from a delicious plate of huevos rancheros or a green chile cheeseburger.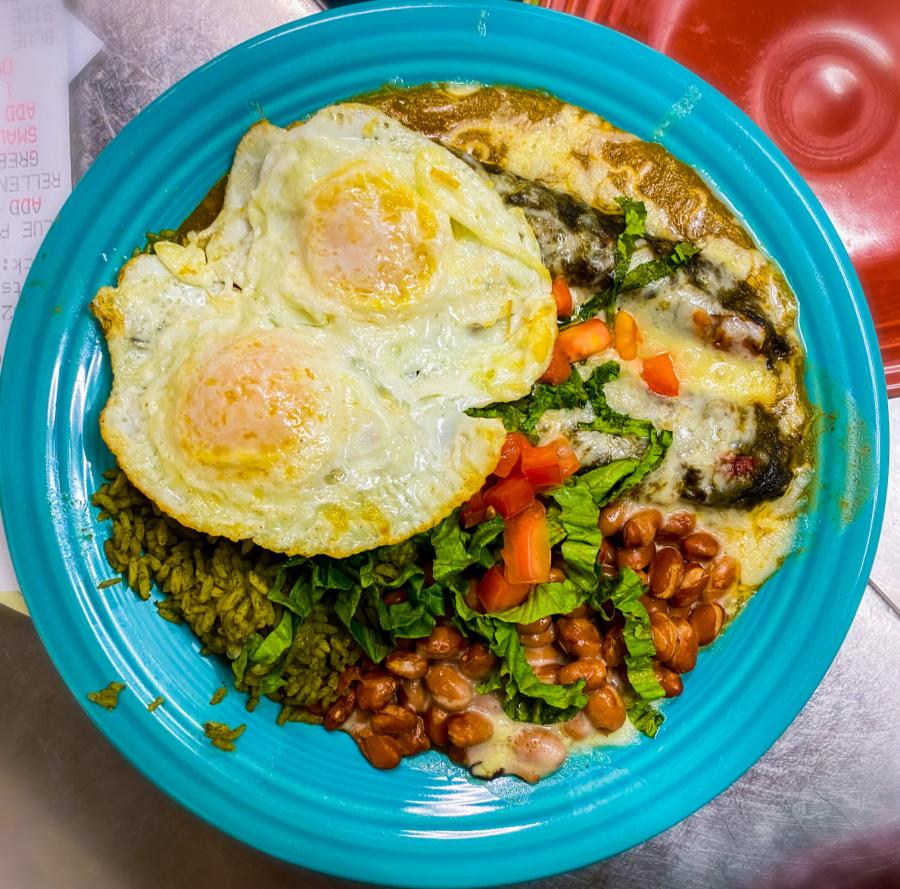 Image Source: Facebook 
Smokin' Fred's '46 A Smokehouse is a delicious food truck in Albuquerque. The signature, made-from-scratch foods you'll find here are full of New Mexico flavor and are sure to make you smile. You can feel good about supporting a restaurant that gives back to its community too. For a cool treat, try Pink Pony Soft Serve. This tasty ice cream is made in small batches and uses local dairy. Turn it into your own unique creation with toppings and sundaes.
Stay at an LGBTQ-Owned Hotel or Bed & Breakfast 
Whether you're visiting from out of town or looking for a fun staycation, these LGBTQ-owned places offer a friendly place to lay your head at night. 
Book a stay at Hotel Parq Central for an ambiance of unique charm and quaint luxury. This beautifully restored property offers a historic boutique getaway in Albuquerque's downtown neighborhood.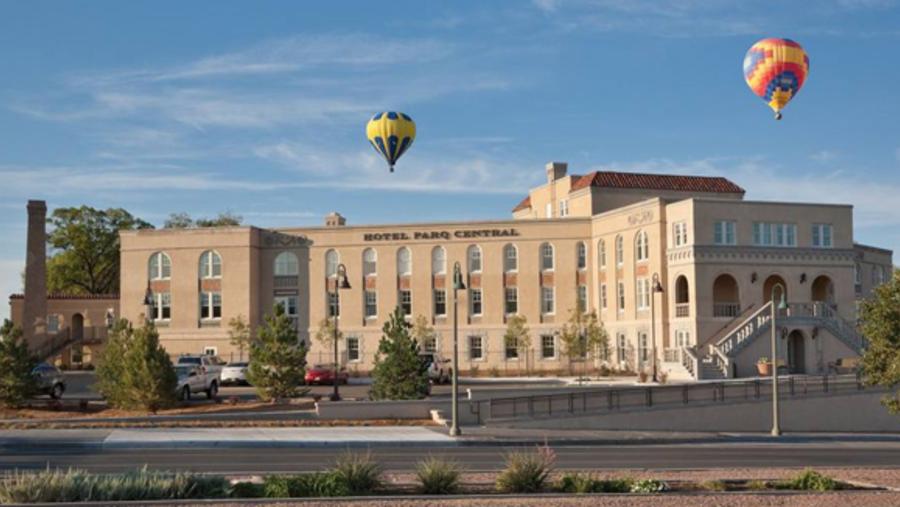 El Cuervo ABQ guest house is a beautifully restored 1897 Queen Anne Victorian residence. A stay here offers a warm, inviting atmosphere, luxurious bedrooms with private bathrooms and  delicious breakfast and treats. The guest house is centrally located within walking distance to Old Town, museums, a number of places to eat and Downtown Albuquerque.  
Enjoy the Nightlife 
Albuquerque's gay-friendly hot spots include Effex Nightclub, where nights are always epically fun, and Sidewinders, which has dancing, karaoke, pool, and drag and burlesque performances. Numerous local businesses are gay-owned.
Experience ABQ's LGBTQ Events and Entertainment 
There are a number of ways to celebrate Pride Month this year in Albuquerque, including ABQ Pridefest. This year's event features DJs, art, and performances. Get tickets here.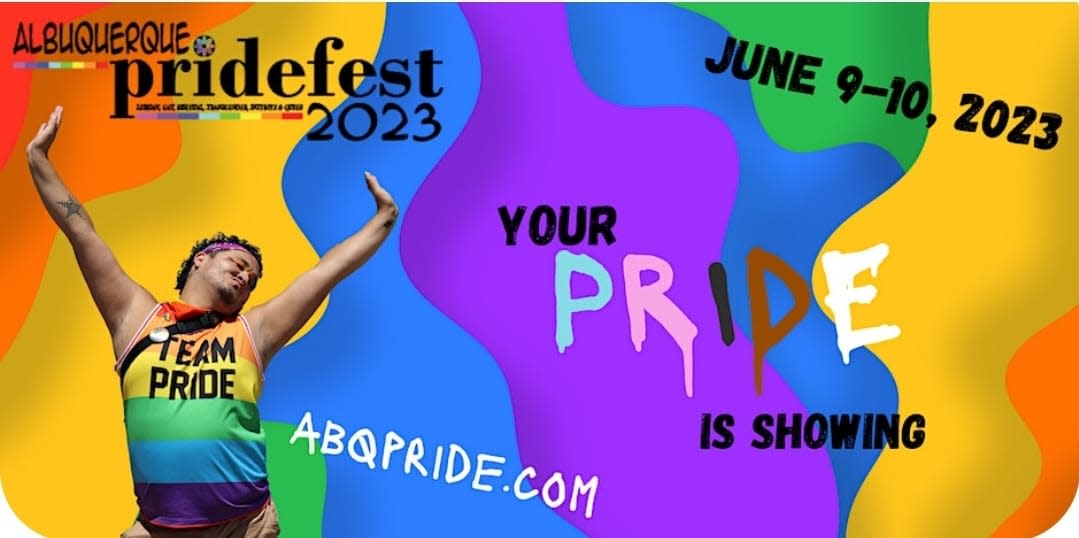 The Way OUT West Film Fest is a gay and lesbian film festival that was founded in 2003. It started here in Albuquerque, and has since expanded into Santa Fe as well. Stay tuned for the details of the next edition of the festival.
The New Mexico OUT Business Alliance (NMOBA) works to build upon, promote and invest in the diverse LGBTQ+ business and professional community throughout New Mexico, and offers many LGBTQ-friendly and focused events throughout the year. Some of their events include monthly breakfasts, diversity trainings, networking opportunities and more. See the full NMOBA calendar of events here.