When you visit Albuquerque, you're sure to fall in love with the culture, art, food and landscape. Luckily, our local shops and artists make it easy to take a piece of ABQ home with you or to send to a loved one. We've rounded up some of the top spots around the city for the best Albuquerque souvenirs. Make a stop at any of these local stores to take home a piece of locally made art, find New Mexico-themed gifts for your loved ones, or bring our famous flavors into your own kitchen. 
Albuquerque Dukes 
For a modern take on vintage baseball gear, head to Albuquerque Dukes. The Dukes are a quintessential symbol of Albuquerque, as the city's first professional baseball team dating back to 1915. Whether or not you are a sports fan, Dukes apparel makes for a great uniquely-ABQ souvenir. 

Image Source: Facebook
Albuquerque Museum Store
The museum store at Albuquerque Museum is so much more than your typical gift shop. After your visit to the museum, you don't want to miss this perfectly curated shop full of locally made jewelry, fun gifts, a variety of art, and unique-to-ABQ cookbooks and cooking supplies to bring the flavors of New Mexico home with you. 

The Breaking Bad Store 
Heisenberg shirts, Los Pollos Hermanos gear, Fleetwood Bounder RV toy models, Saul bobbleheads and chemical element-covered phone cases all await "Breaking Bad" and "Better Call Saul" fans at the official Breaking Bad Store in Old Town Albuquerque.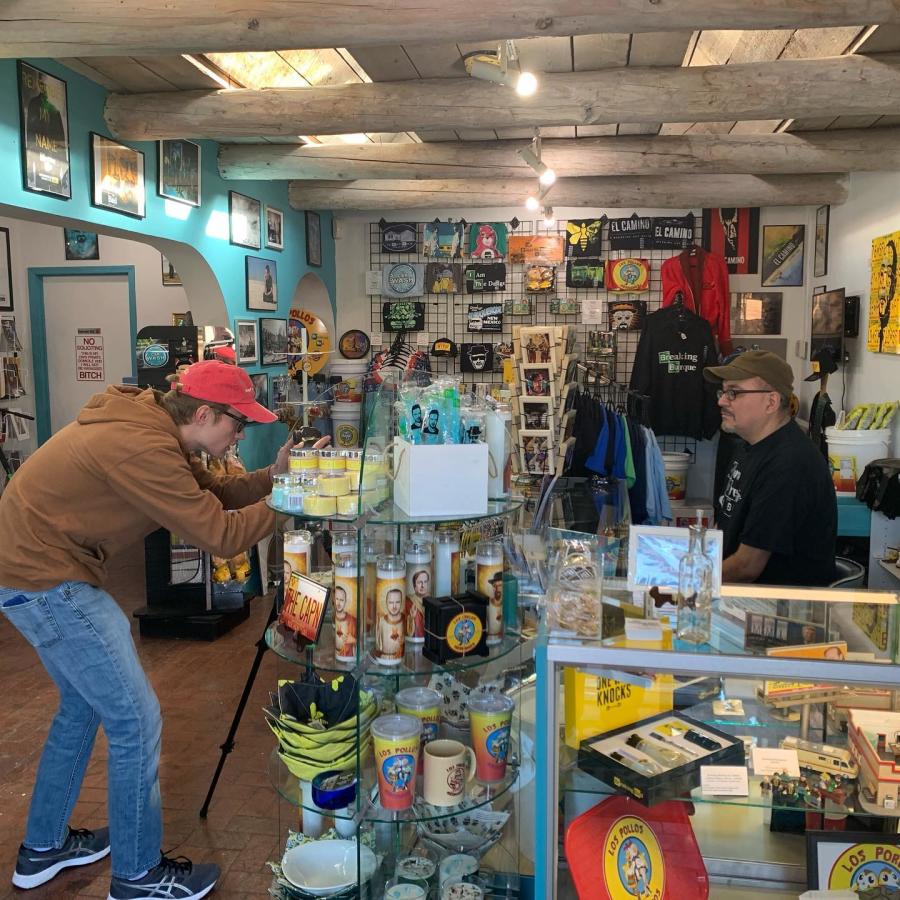 Image Source: Facebook
Brotique
Brotique is a local take on a typical boutique. Featuring New Mexico-made products, clothing and swag, Brotique is located at Green Jeans Farmery. Stop by the collective space at Green Jeans, have a beer at Santa Fe Brewery, grab a taco (or two or three), and then head upstairs to find your perfect Albuquerque souvenir.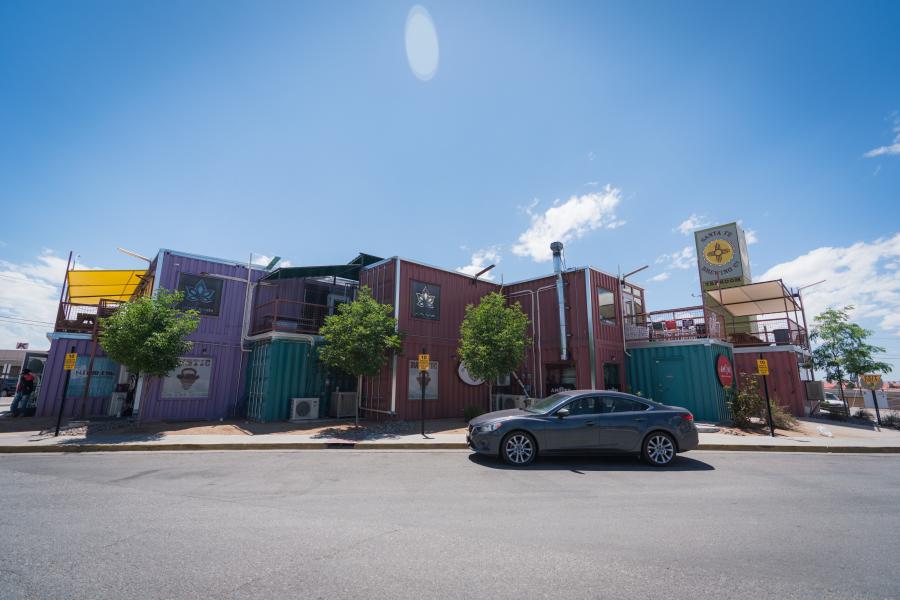 The Candy Lady
An Albuquerque tradition for 30 years, The Candy Lady in Old Town features over 20 flavors of handmade fudge, A wall of licorice in assorted flavors from around the world, fresh dipped and glazed fruits, handmade chocolates, custom cakes, and many more treats. For a great souvenir or gift, check out the New Mexican and Southwestern flavors like chocolate green chile fudge, green chile piñon brittle or red chile rock candy.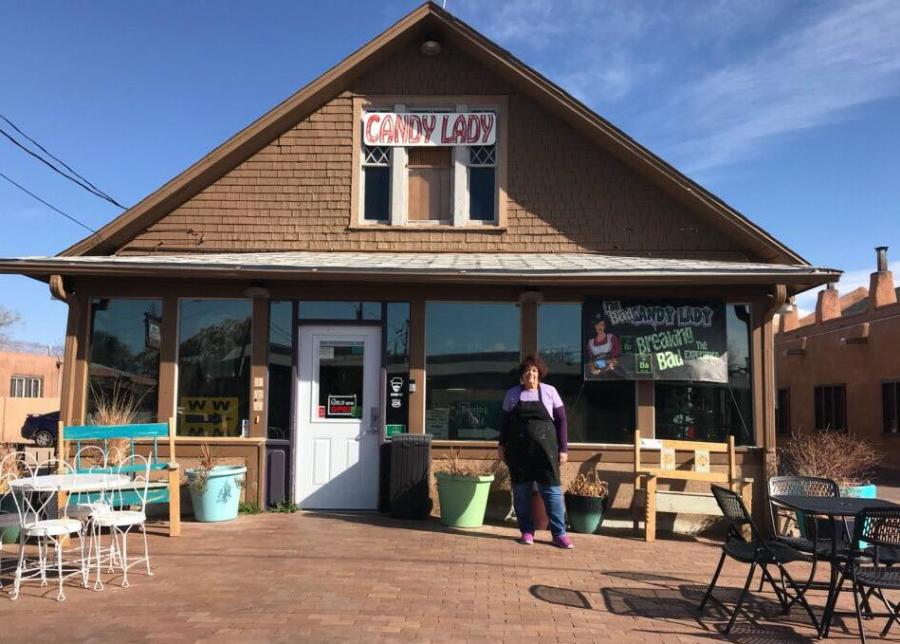 Image Source: Facebook 
Chile Traditions
If you've spent any time in Albuquerque, you know we take our chile seriously. Whether you're ordering your enchiladas with red, green or Christmas, Chile Traditions will help you take the spice of ABQ home in your suitcase. You'll find anything and everything chile-related here, from hot sauce and ristras to salt and pepper shakers and wall art.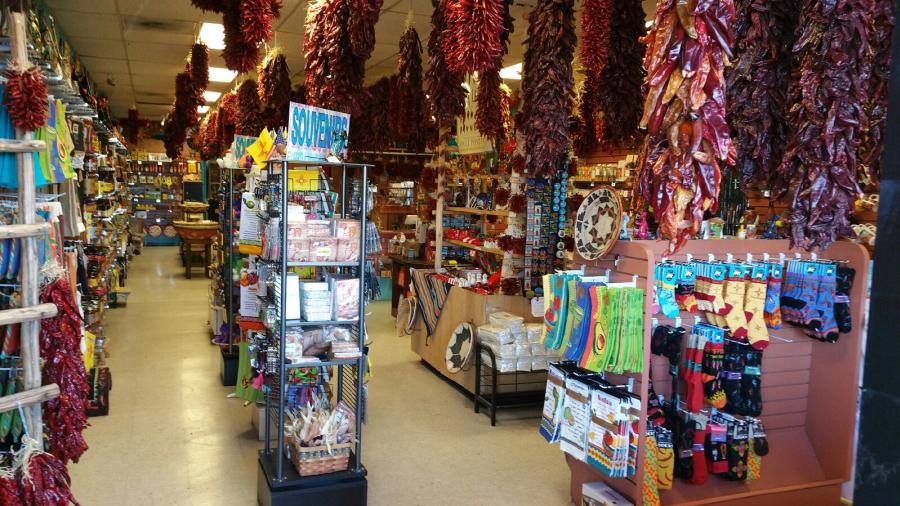 Image Source: Facebook
Duran's Central Pharmacy
You are sure to find the unexpected when you step into Duran's Central Pharmacy. Duran's is a local favorite for New Mexican comfort food, and any local will tell you it's a must-go for a chile-smothered burrito. While you wait for your fill, look around the pharmacy for a huge selection of fun and funky souvenirs, gifts, toys and other locally made goods.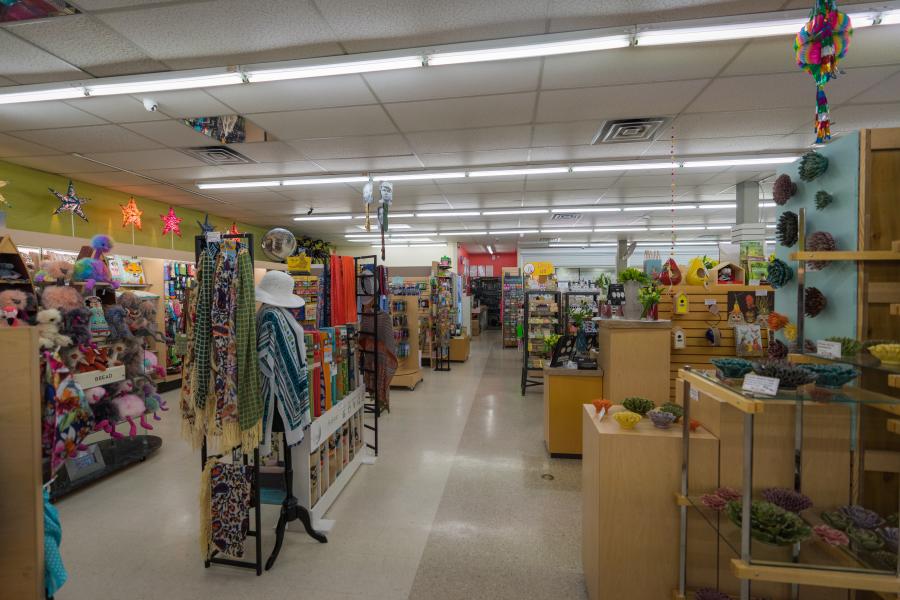 Enchanted Sugar 
With a location in Cottonwood Mall on Albuquerque's Westside, Enchanted Sugar creates locally made, handcrafted soy candles and skin care products. For the perfect Albuquerque souvenir or gift, check out their New Mexico Collection candles, featuring locally-themed scents like Taos, Pilar, Santa Fe, 'Burque, Los Alamos, Corrales, Bosque, La Luz, Apple Empanadas, Biscochitos, Piñon Coffee, Turquoise, Ascend, and Piñon Firewood.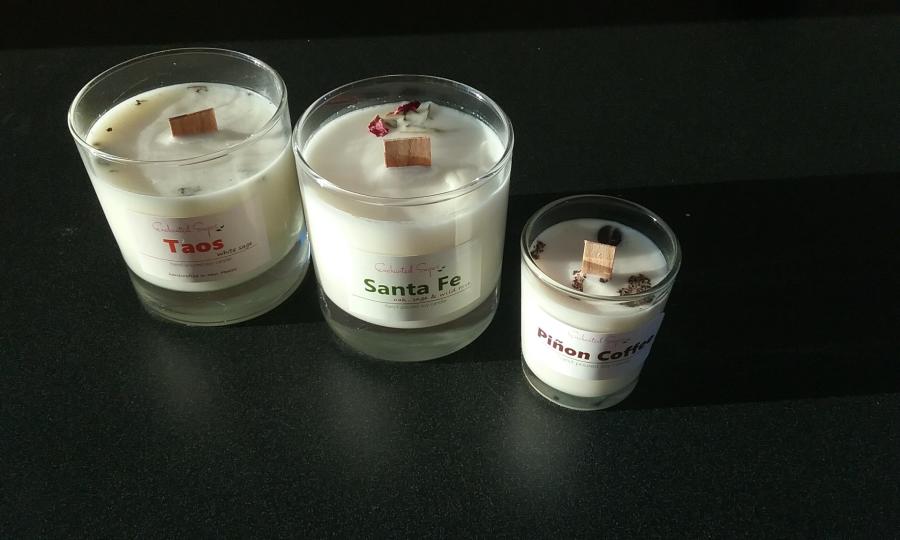 Image Source: Facebook 
Indian Pueblo Store
The official retail store of the Indian Pueblo Cultural Center, the Indian Pueblo Store is owned and operated by the 19 Pueblos of New Mexico. Formerly known as Shumakolowa Native Arts, this unique gift shop offers an unsurpassed collection of original, handcrafted works of Native American art. Here, you'll find traditional and contemporary arts from award‐winning, internationally renowned artists as well as emerging talents.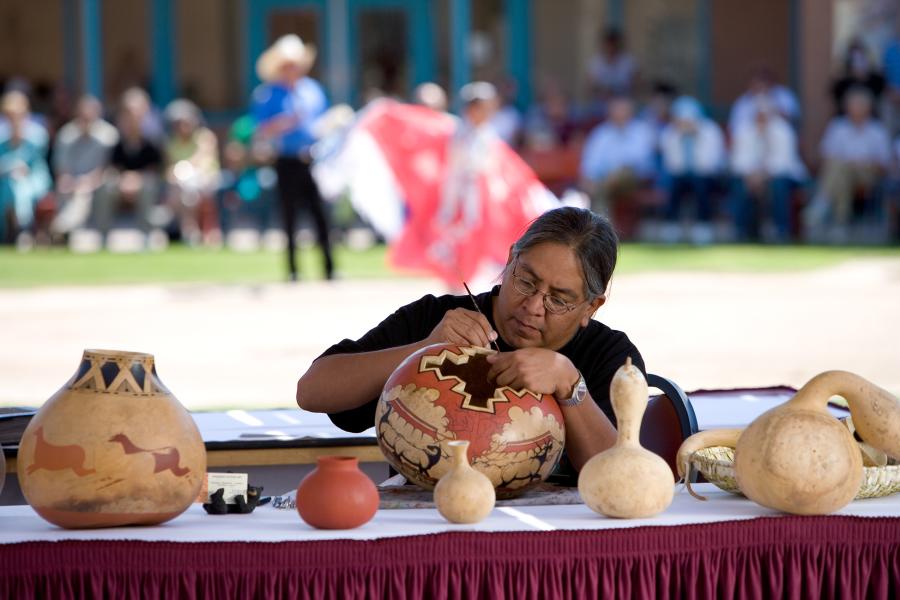 Los Poblanos Farm Shop
Located on the historic Los Poblanos Historic Inn & Organic Farm property in Los Ranchos de Albuquerque, the Farm Shop features artisan lavender products, grown and produced from their very own organic lavender farm, along with the Farm Foods collection made fresh from the on-property kitchen.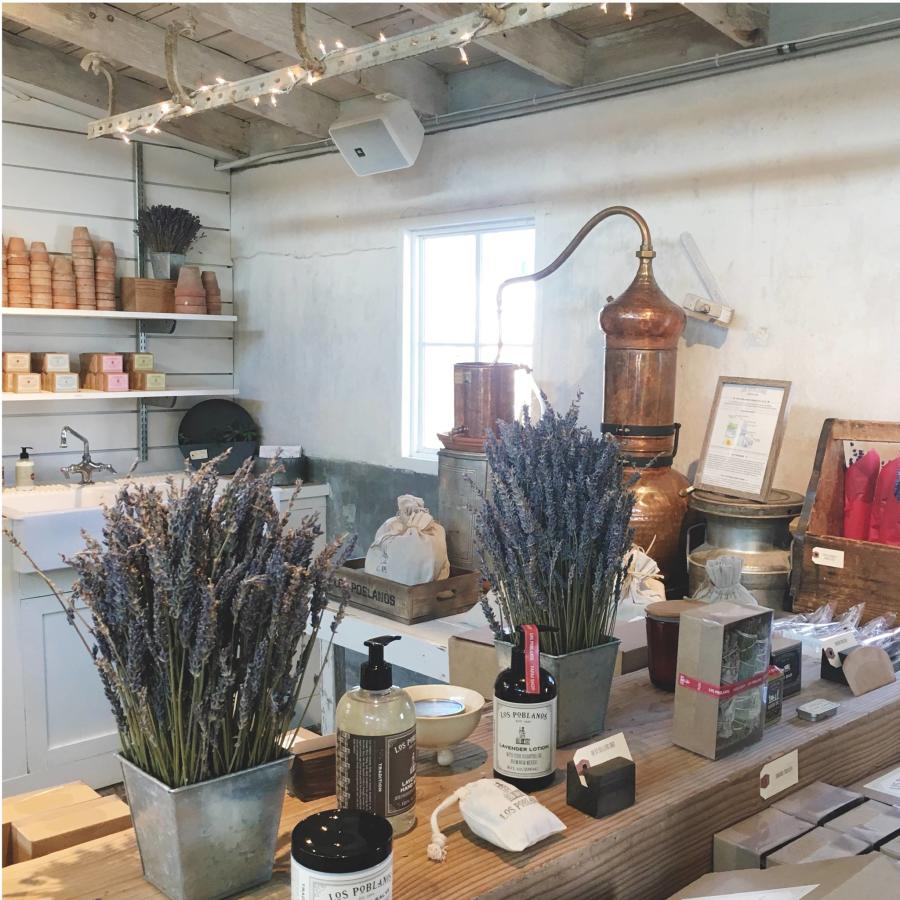 Masks y Mas
If you are in the market for Mexican imported arts, Masks Y Mas in the heart of the Nob Hill neighborhood is the perfect spot for you. This unique boutique is a one stop shop for everything from beautiful authentic art to fun cultural additions for your home.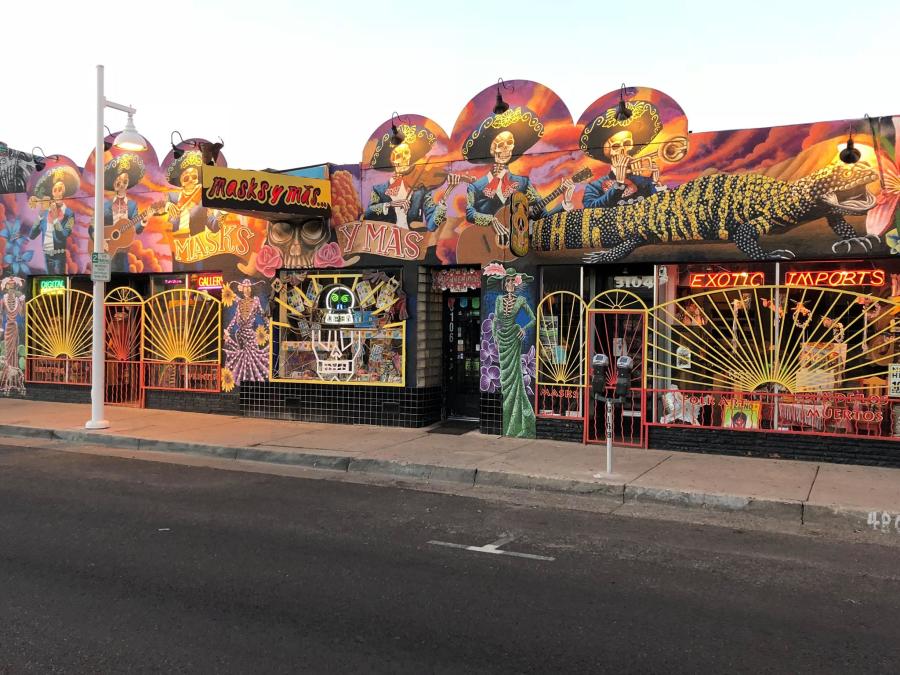 Merc 66
Located at the vintage El Vado Motel, Merc 66 houses work from a variety of local artists under one roof. From local artist prints to t-shirts and pins, Merc 66 is the perfect place to find your uniquely-Albuquerque souvenirs. Make sure you go with enough time to enjoy a beer on the patio at El Vado for the full experience!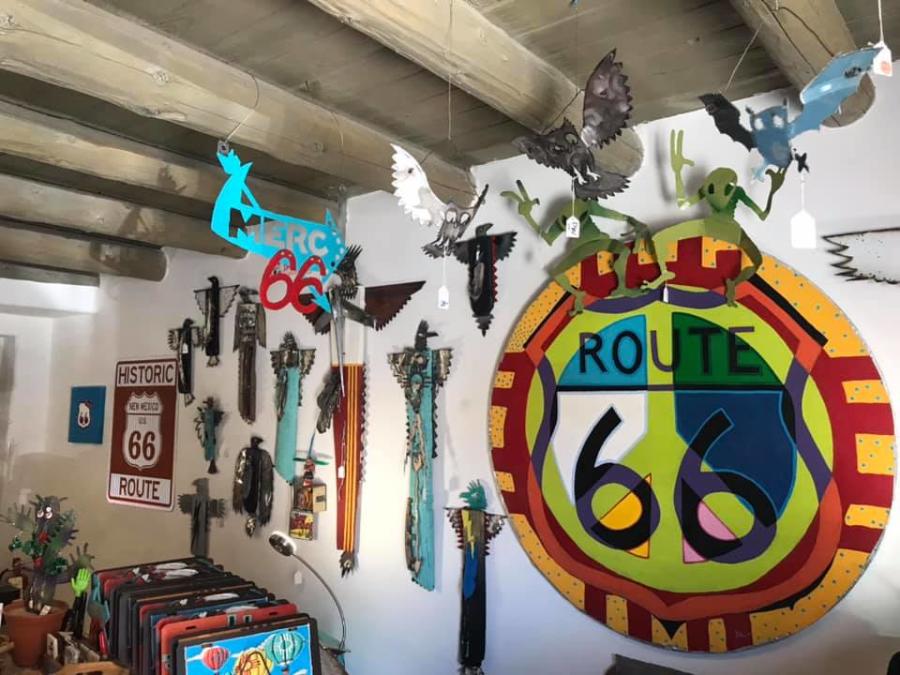 Image Source: Facebook
New Mexico United Team Store
Get all your fan gear and New Mexico United souvenirs at the Team Store in Albuquerque's Nob Hill neighborhood.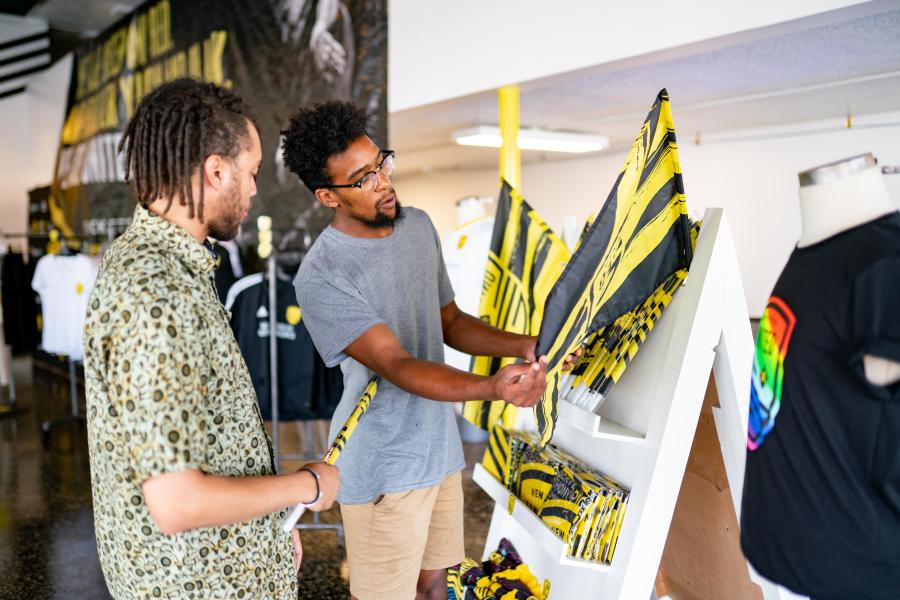 Old Town 
For a huge selection of Albuquerque souvenirs and a quintessential ABQ experience as well, walk the winding streets of Historic Old Town, and stop in any number of the local shops along the way. You'll find shops like Old Town Emporium, Covered Wagon, Treasure House Books and Gifts, Whimsy Tea and Gifts and many, many more.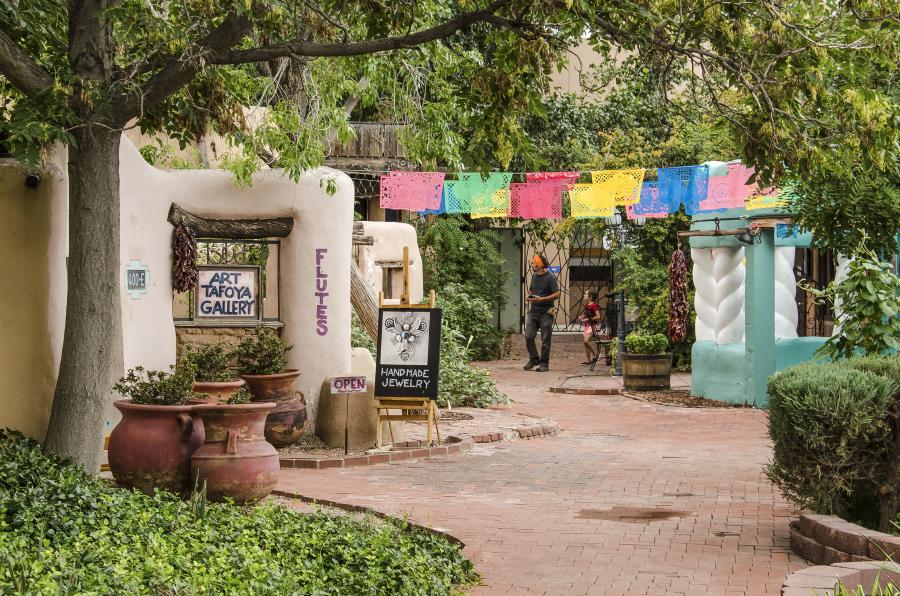 The Rail Yards Market
For local art, jewelry, T-shirts, and local fair like honey and spices all housed under one of the most unique venues around, head to the Rail Yards Market on Sundays May through October. Located in Downtown Albuquerque, the market is located inside the historic Blacksmith Shop of the Albuquerque Rail Yards site.

Rude Boy Cookies
If you'd rather take home a souvenir you can eat, Rude Boy Cookies has the selection for you. More than your typical sweet treat, this local favorite offers a wide variety of delicious cookies, all made with music (specifically ska music) in mind. Along with the regular cookie selection, Rude Boy also offers specialty Albuquerque- and Breaking Bad-themed cookies perfect for bringing home with you to share with your friends. 

Image Source: Facebook
Sawmill Market
This new collective space features local vendors and merchants that offer a variety of delicious eats and a beautiful selection of shops and pop-ups offering locally-made and themed gifts and goods, not to mention the bright, Instagrammable market interior.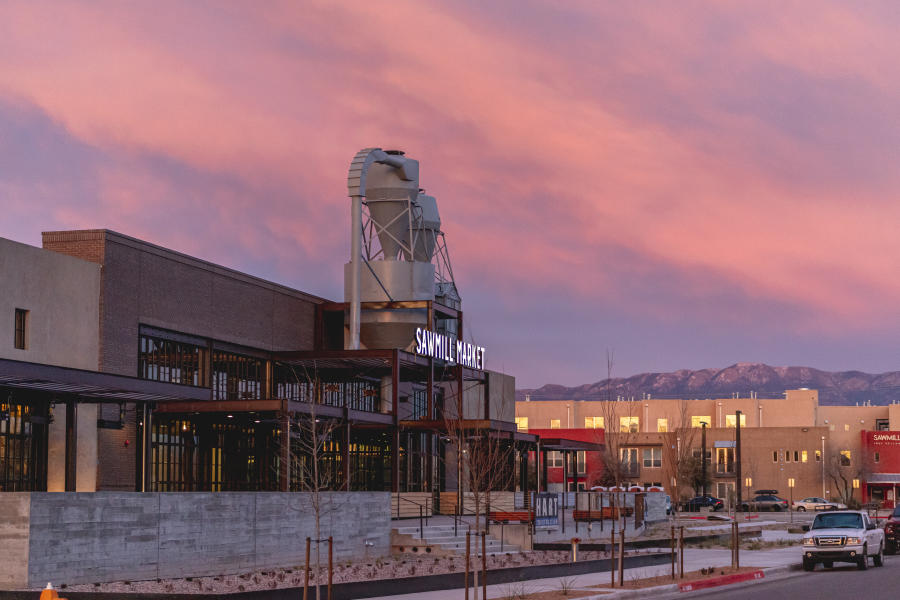 Spur Line Supply Co.
Spur Line Supply Co. is located in Sawmill District and Historic Old Town, and offers a truly fresh and innovative shopping experience that supports local and small-batch makers. With a mission of working in deep connection to the community, the principles of design, and Albuquerque's local history, Spur Line showcases products that represent High Desert, Southwest living.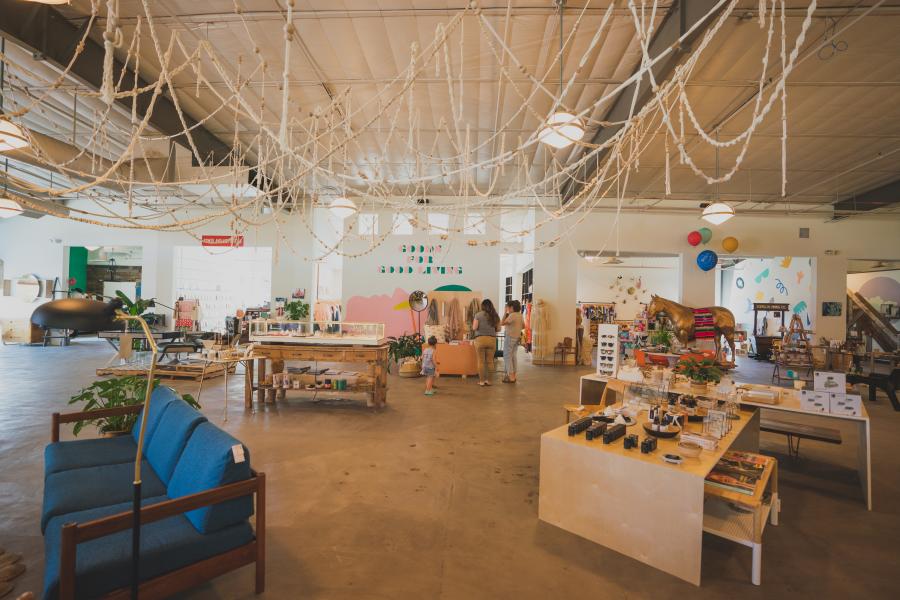 Turquoise Museum Store
Located Downtown, the Turquoise Museum is one of Albuquerque's most unique attractions. Here, you'll view some of the world's rarest and most collectible pieces of turquoise and turquoise jewelry. The museum store offers a wide selection of turquoise jewelry and souvenirs too!