The perfect combination of meat, cheese and other delicious food, a good charcuterie board can elevate your dining experience. Here are a few of the best places to order a charcuterie board in Albuquerque.
D.H. Lescombes Winery & Bistro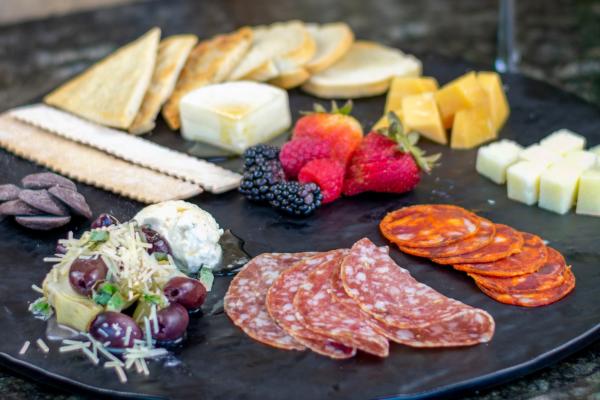 Photo Credit: Facebook
Located near Historic Old Town, D.H. Lescombes Winery & Bistro has delicious wine to pair with a charcuterie board. Called a "Signature Nosh," this customer favorite features your typical meats and cheeses along with red chile truffles and local Mesilla Valley sweet and spicy pecans.
Vara Winery & Distillery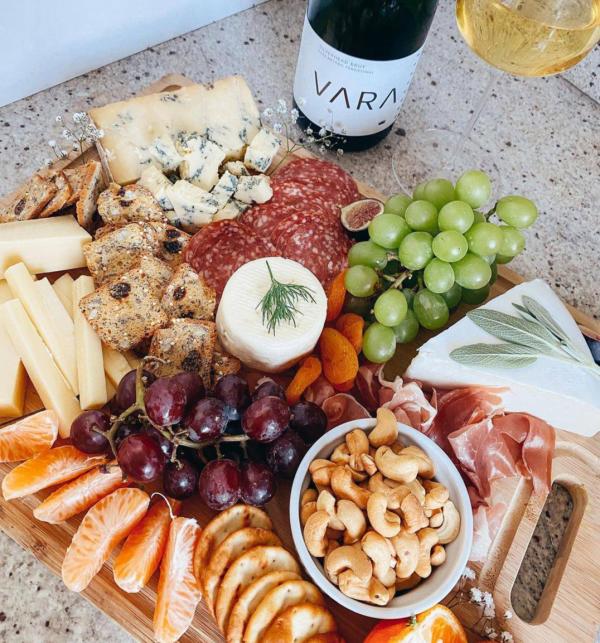 Photo Credit: Facebook
Vara Winery & Distillery offers a fusion of Spanish and American wines, spirits and food. The charcuterie board at Vara is a tapas board with a rotating selection of meat and cheese, olives and toasted bread. 
Savoy Bar & Grill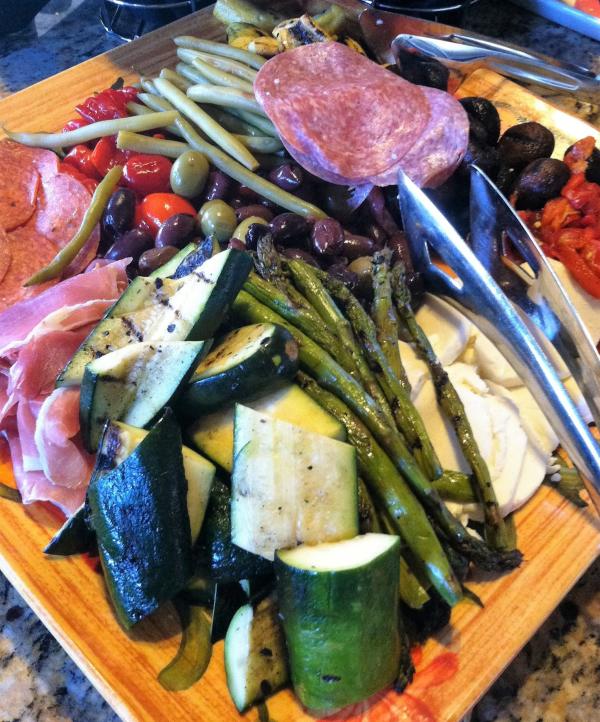 Photo Credit: Facebook
Get your fine dining fix at Savoy Bar & Grill, a warm and sophisticated eatery located in the Northeast Heights. Try the Cheese & Antipasto Platter with a sample of artisan cheeses and sliced meats, spicy pickled fennel, sweety drop peppers and a sour cherry spread.
Noisy Water Winery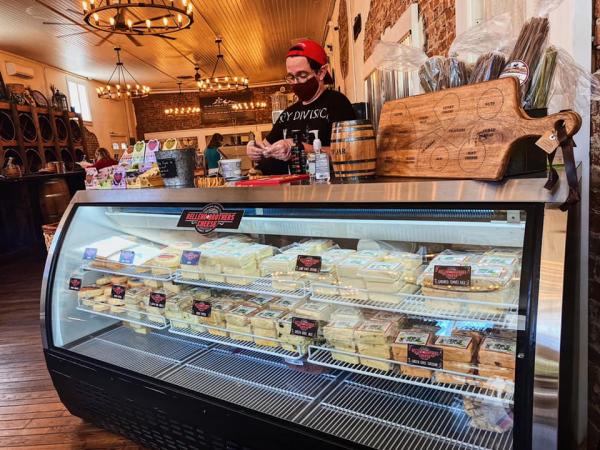 Photo Credit: Facebook
Noisy Water Winery offers more than just wine. It is the perfect place to stop and stock up on all the ingredients you need to create the best charcuterie board. Choose from a variety of local cheeses including green chile garlic jack and honey sriracha gouda. You can also get some balsamic vinegar, olive oil and pistachios. Top it off with a bottle of your favorite wine.
Hollow Spirits Distillery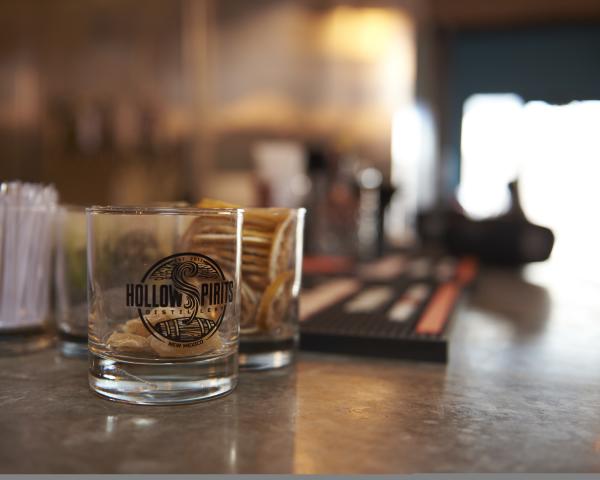 Photo Credit: Ryan Flanagan
Hollow Spirits Distillery has a wide selection of food to choose from to enjoy with your favorite spirits. The charcuterie board has imported cured meats and cheeses paired with fresh fruit, cornichons, candied nuts and house-made jam.
Farm & Table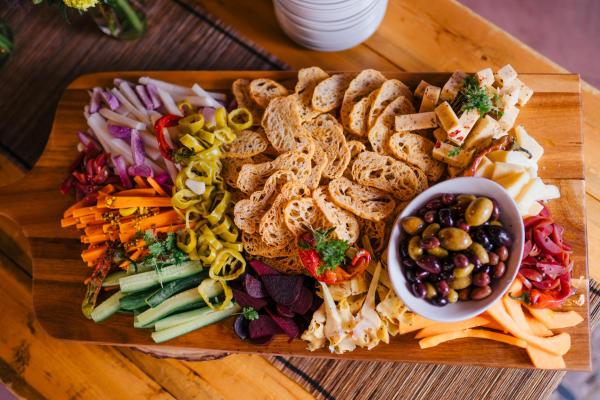 Photo Credit: Facebook
Farm & Table has a picturesque patio to sit outside and enjoy a charcuterie board. Try the artisan cheese plate with an optional addition of cured meats. The chef selects new cheeses to feature daily!
Apothecary Lounge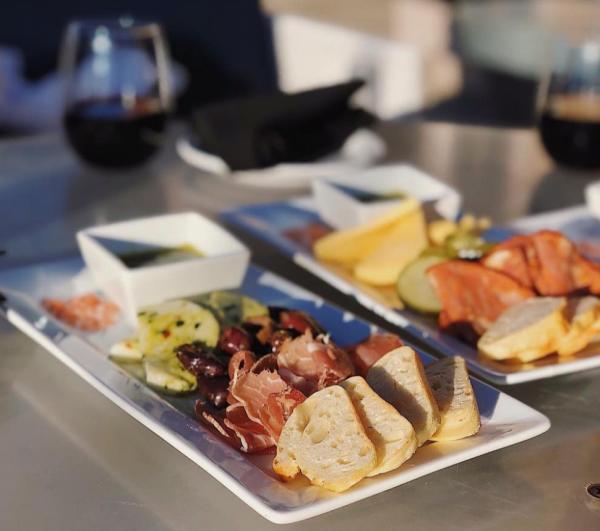 Photo Credit: Facebook
Enjoy your charcuterie board with a spectacular view at Apothecary Lounge. Their version of a charcuterie board features seasonal cheeses and meats with toasted baguette. If you want to mix it up a little, try a mezze board with a variety of Mediterranean dips served with toasted pita and vegetables.