Affordable living, authentic cuisine, ample outdoor activities and amazing weather make Albuquerque a great place to call home. Whether you are looking to work remotely on a temporary basis, planning to permanently relocate somewhere new or are making your way back, the city truly is like no other.
Low Cost of Living
With home prices below the national average, there is a reason why Apartment Therapy named Albuquerque one of the "7 Cheap Cities to Buy a House in Right Now" in 2020. The city also boasts an array of unique and fun things to do without the hefty price tag. Check out 50 Free and Cheap Things To Do in Albuquerque for an extensive list of low-cost activities that are worth exploring.
Short Commutes 
Albuquerque offers a big city feel without a big city commute. With commute times averaging 26 minutes, you'll have extra time to embrace and adventure throughout the city like a true local. You can also forget wasting time with getting lost in a new city. Albuquerque is conveniently mapped out on a grid so navigating the city is a breeze, and the towering Sandia Mountains to the east will help you keep direction.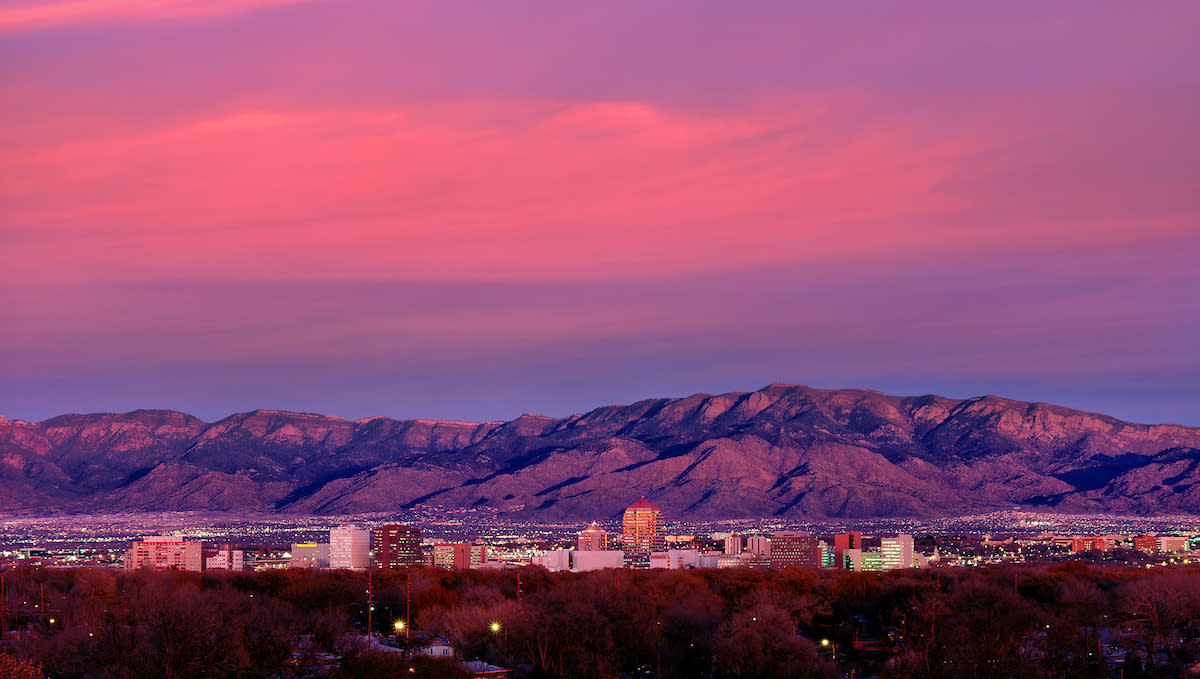 Booming Film and STEM Sectors
Albuquerque is also home to some pretty booming and in-demand industry sectors. For the past three years the city has ranked No. 1 on the "Best Place to Live and Work as a Movie Maker" list by MovieMaker Magazine. In recent years various well-known production companies and studios have added Albuquerque to their lists of production locations. We should also note that Albuquerque ranked as a "Top 10 City for Women Working in Tech" by SmartAsset. This comes as no surprise as the state is home to two of the largest national laboratories in the country. 
Year-Round Outdoor Activities 
True outdoor enthusiasts will be pleased to know that Albuquerque's outdoor recreational offerings are nothing short of extensive. From paddle boarding to snowshoeing and everything in between, a new adventure of outdoor delights awaits. Did we mention that the city was named one of SmartAsset's best places for outdoor enthusiasts to live and work in 2020?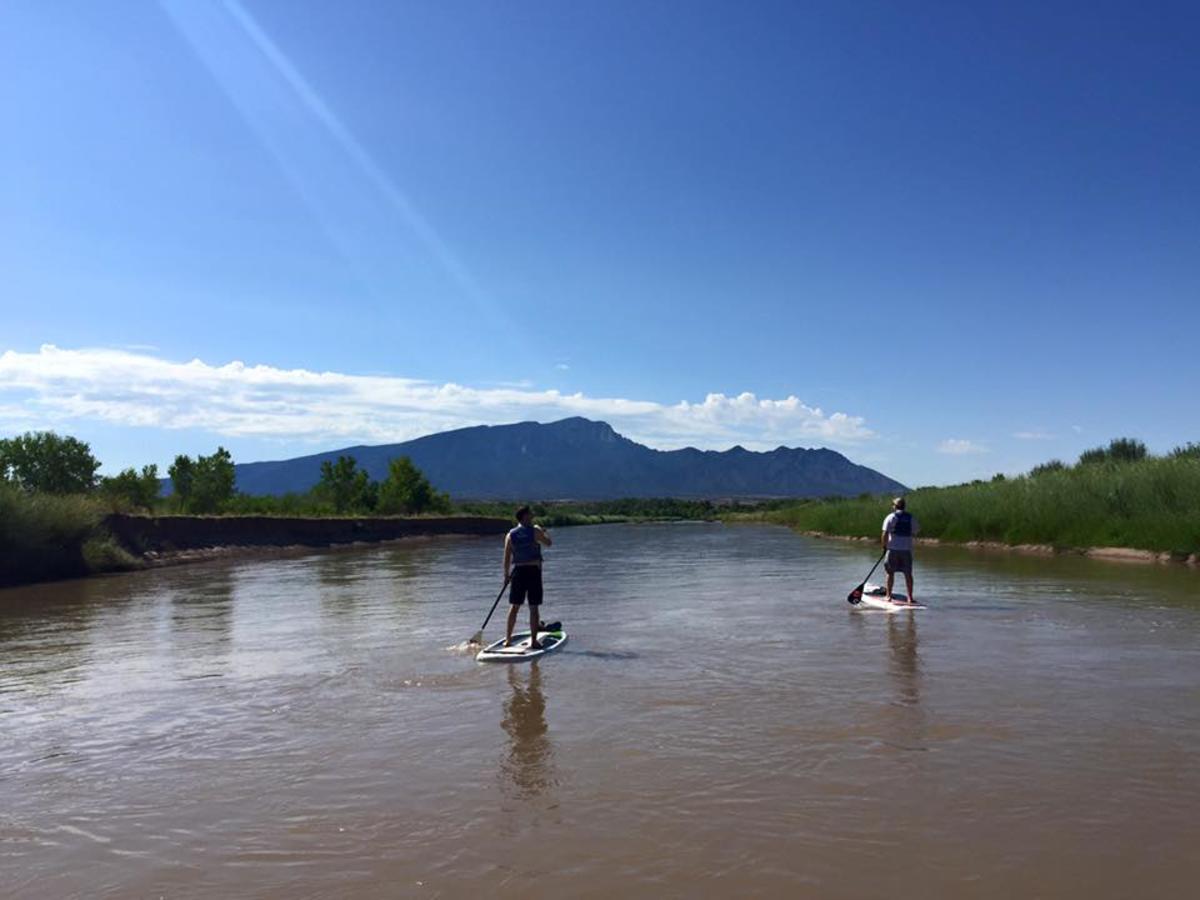 Great Weather 
If you enjoy a change in season you're in luck because you'll get to embrace each of the four seasons here in Albuquerque. Flowering blooms in the spring, vibrant greenery along the Bosque in the summer, beautiful foliage in the fall and the occasional snow storm in the winter create an ideal living situation. Albuquerque also averages more than 300 days of sunshine a year so there's plenty of time to soak up the sun and enjoy outdoor activities.
Amazing Food
When we say amazing food, we mean AMAZING food. With cuisine that is entirely unique from anywhere else in the country, you'll quickly learn the difference between "chili" and authentic "chile." Traditional New Mexican cuisine is the perfect blend of history, local cultures and pure passion. If you end up not being a fan (which we doubt), Albuquerque's unparalleled cultural diversity has paved a path to cuisines from around the world. 
Beautiful Scenery 
The city is surrounded by a plethora of mesmerizing landscapes and is conveniently and centrally located to much of the state's breathtaking scenery. In Albuquerque's surrounding areas alone you'll find the Valles Caldera National Preserve to the north, the Petroglyph National Monument to the west and the Sandia Mountains, also home to the Sandia Peak Aerial Tramway and Sandia Peak Ski Area, to the east.
Vibrant Arts Scene 
Public art, murals and the performing arts unite to create a vibrant city. You'll find one-of-a-kind artwork and experiences that are the perfect blend of creativity, culture and originality throughout the city. With one of the country's oldest public art programs, there are a number of places to take it all in.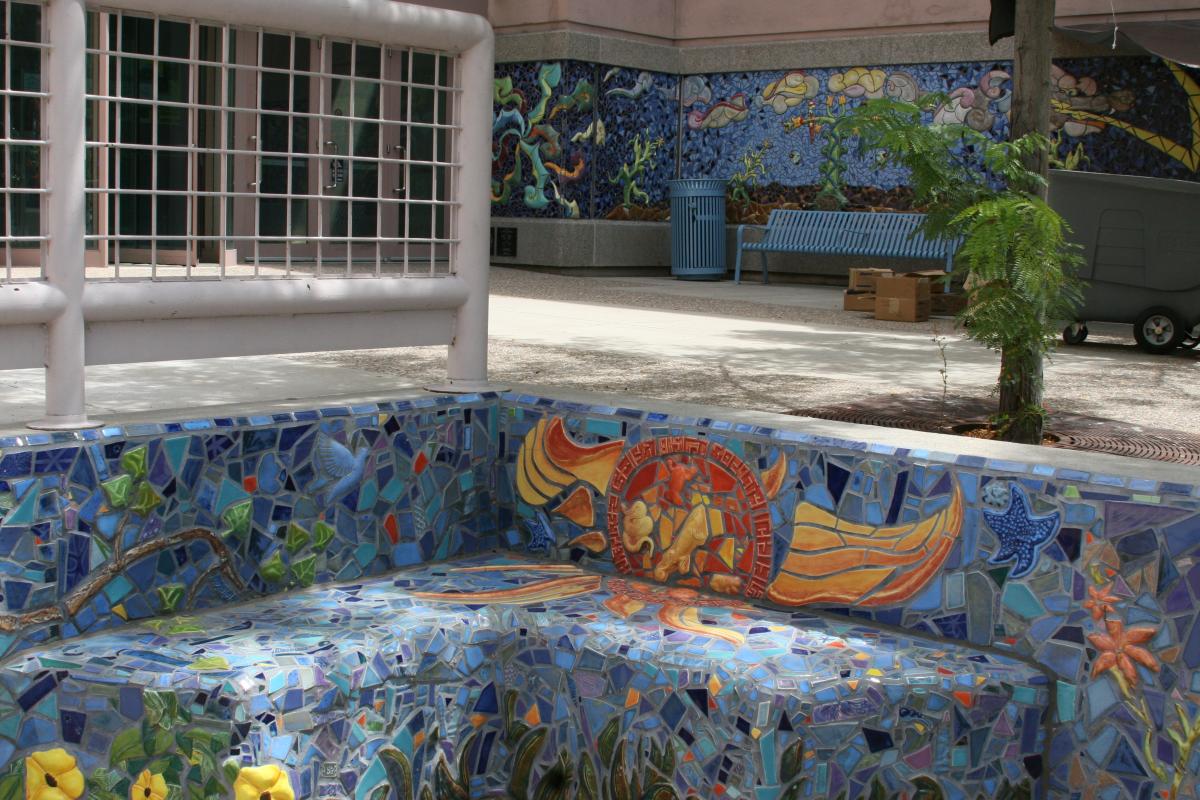 Unique Craft Beer and Wine Scene 
Not only is New Mexico the oldest wine producing region in the United States, but Albuquerque's craft beer scene boasts one of the highest number of breweries per capita in the country. With unique wineries and breweries and delicious food around every corner, you'll be in for memorable and uniquely ABQ dining experiences.