Retreat into the great outdoors and let nature do the rest. Albuquerque is an oasis for outdoor activities and adventures, so there is no shortage of things to do. Whether you're looking for a challenging hike or a leisurely bicycle ride through the Bosque, this roundup of the most iconic ways to play outside is a great place to start.  
WALKING TRAILS IN ALBUQUERQUE
Walking is a great way to get low-impact exercise while maintaining a healthy and positive well-being. Some days a stroll around the neighborhood is all you need for a daily dose of sunshine, but when you are looking for extended time in the fresh air, these multi-purpose, mostly paved walking paths may just do the trick. 
ROCK CLIMBING IN THE ALBUQUERQUE AREA
With the Sandia Mountains in Albuquerque's backyard and a number of nearby day-trips with top-notch faces for both the beginner and the expert, this city provides the perfect hub for rock climbers of all skill levels. Reach new heights and discover why the city is the perfect destination for any novice or expert rock climbing extraordinaire.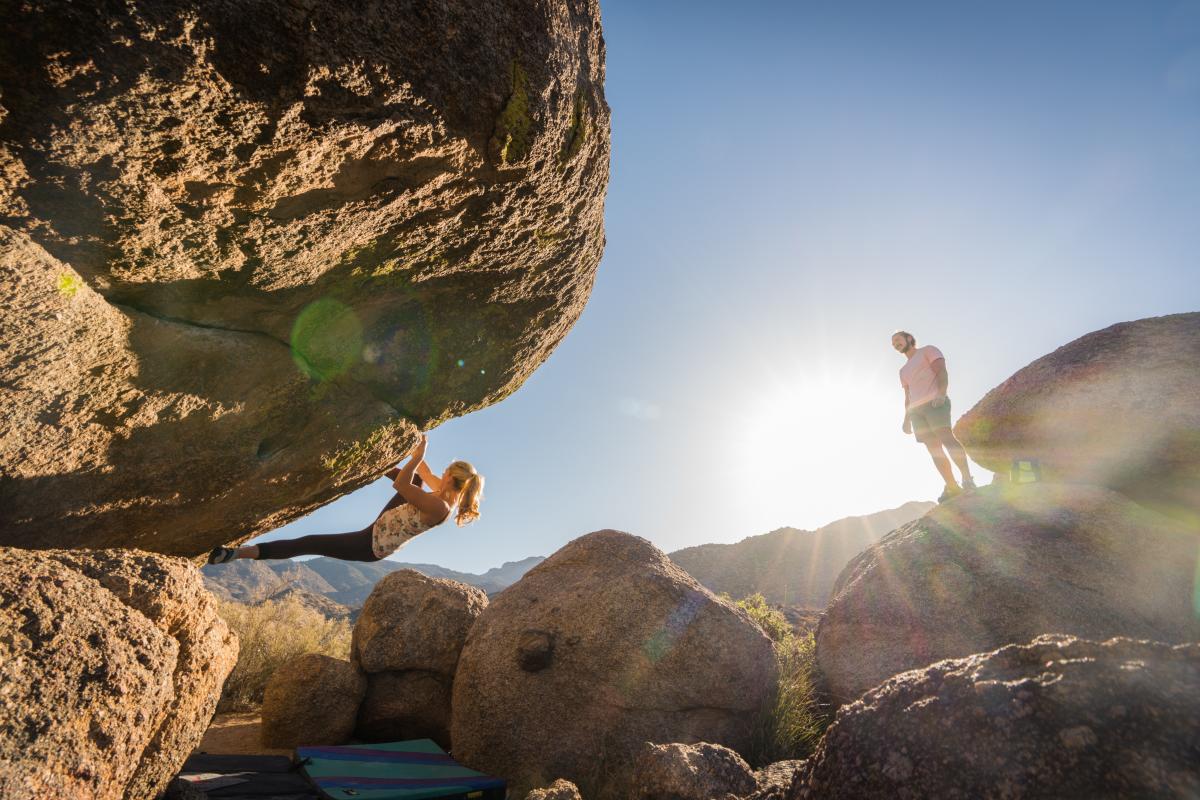 WAYS TO PLAY THIS WINTER IN ALBUQUERQUE
Albuquerque may be home to 310 days of annual sunshine, but it also offers an array of ways to play in the snow every winter. From snowshoeing through the Cibola National Forest to skiing down the slopes of the Sandia Mountains, there are numerous ways to enjoy the snow and the high desert winter. 
TOUR ALBUQUERQUE ON TWO WHEELS
Did you know Albuquerque has more parkland/open space than any other city in the United States per capita, with over 400 miles of dedicated bicycle paths, trails and lanes to explore? Ride along the banks of the Rio Grande, take in spectacular views from the Sandia Mountains and explore the endless possibilities for touring Albuquerque on two wheels.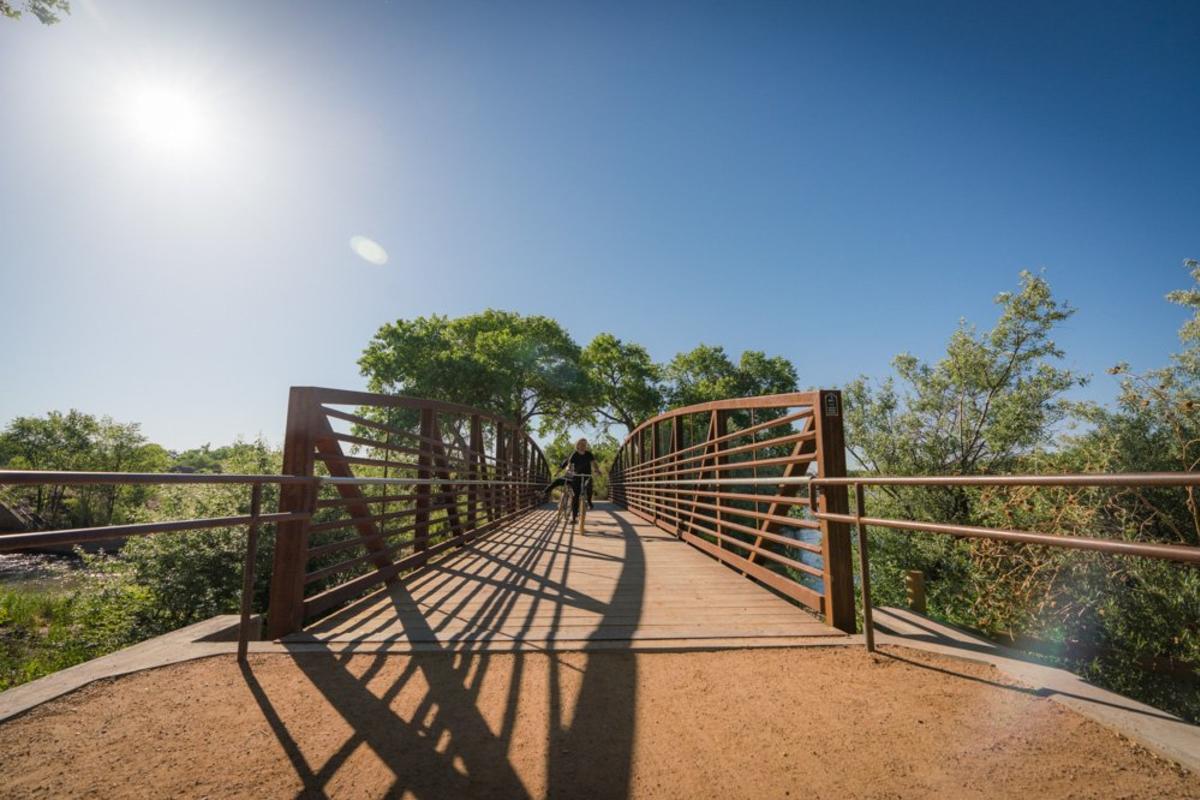 BUTTERFLY VIEWING AROUND ALBUQUERQUE
Summer in Albuquerque boasts warm sunshine, making it an ideal place for butterfly viewing. You can spot more than 100 species of butterflies in and around Albuquerque. Whether you prefer to keep it civilized or take a trek through the wilderness, there are a variety of spots throughout the city to see a wide array of beautiful species. 
BEST HIKING TRAILS IN AND NEAR ALBUQUERQUE
Grab your backpack and plan for a morning hike or make a day of it. With shaded Bosque paths along the Rio Grande, otherworldly volcanic terrain, intertwining dirt trails in the foothills of the Sandia Mountains, and a complex trail system suited for all skill levels in the Cibola National Forest, hiking in and near Albuquerque should be at the top of your to-do list.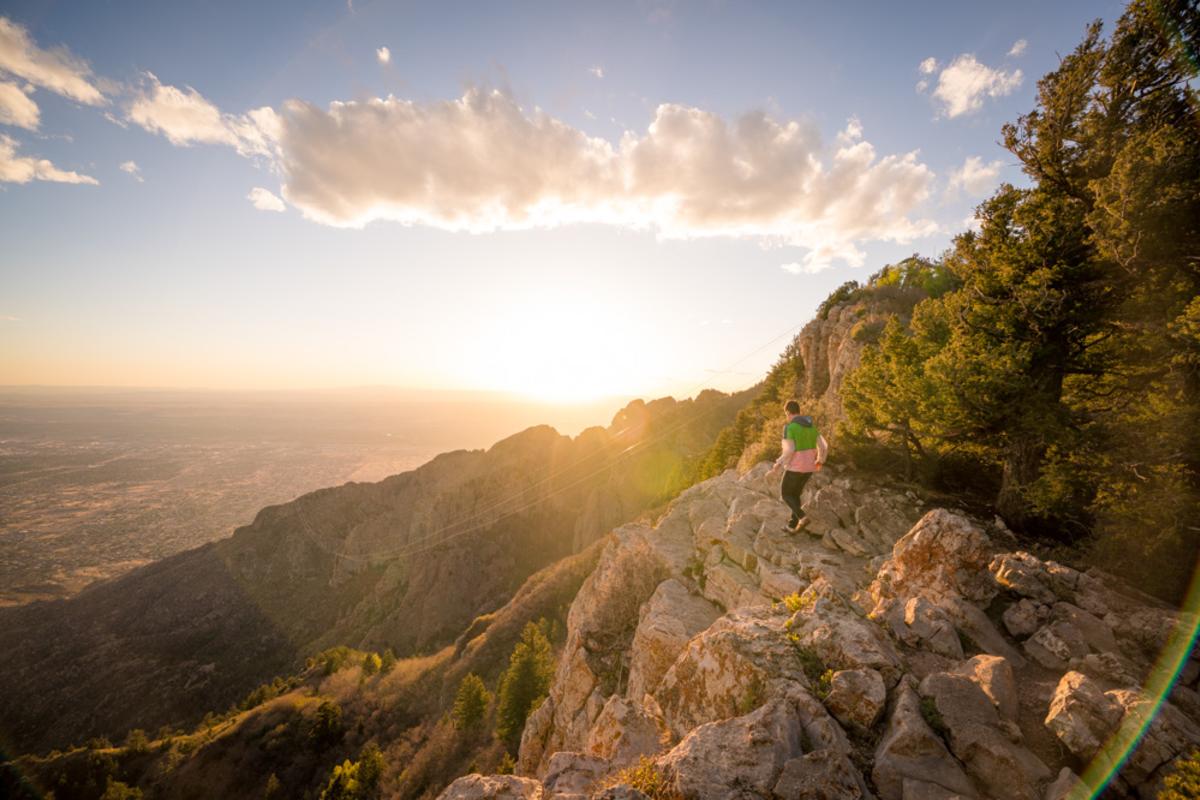 SIX BIRDING HOTSPOTS IN AND AROUND ALBUQUERQUE
With places like the Valle de Oro National Wildlife Refuge and Elena Gallegos Open Space, Albuquerque is a birding destination that promises many exciting and interesting species that you may not see elsewhere. With a varied and often spectacular landscape, and a range of vegetation and habitats that attract many different types of birds, these are six birding hotspots you should explore.