Albuquerque is an underrated destination for a girls' trip or a bachelorette trip. The laid-back culture provides the perfect backdrop to relax with the people you're closest to. Here are a few ideas to help you get started planning your girls' trip or bachelorette trip.
Jump to:
-Places to Stay
-Things to Do
-Places to Eat
Places to Stay
Casas de Suenos Old Town Historic Inn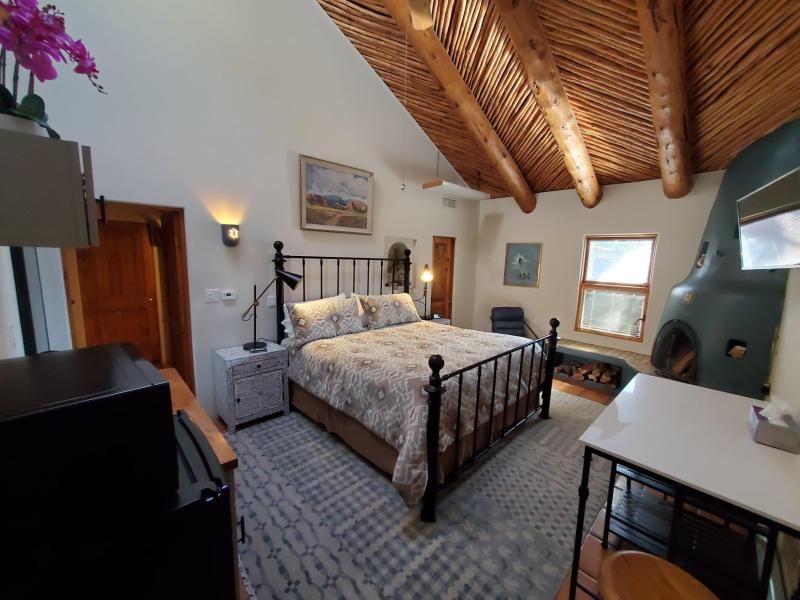 Photo Credit: Facebook
If you're looking for a quiet, cozy place to stay tucked away from the hustle and bustle, Casas de Suenos Old Town Historic Inn is the place to go. There are 21 unique casitas here, each with its own private entrance. Some even have hot tubs inside! Casas de Suenos is a perfect place to relax within walking distance of Old Town and many other Albuquerque attractions.
Hotel Chaco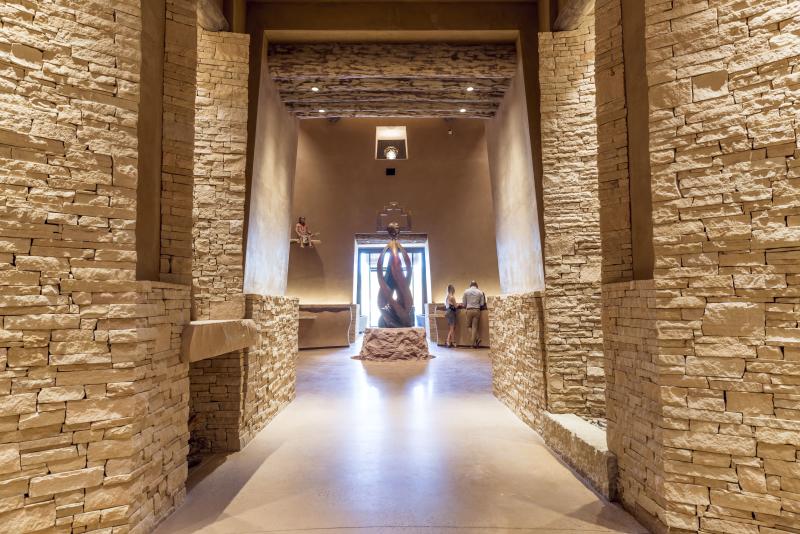 Photo Credit: Minh Quan
For a luxurious stay near Old Town, head to Hotel Chaco. The hotel design is inspired by Native American culture, with art from indigenous artists on display. In addition to spacious rooms, guests can enjoy delicious food and drinks at Level 5, the rooftop restaurant inside the hotel. Gallery Hózhó, on the first floor of Hotel Chaco, features the works of local and regional artists. Get your girls and visit Crafted Tasting Room for small bites and New Mexico-made wine and spirits.
Los Poblanos Historic Inn & Farm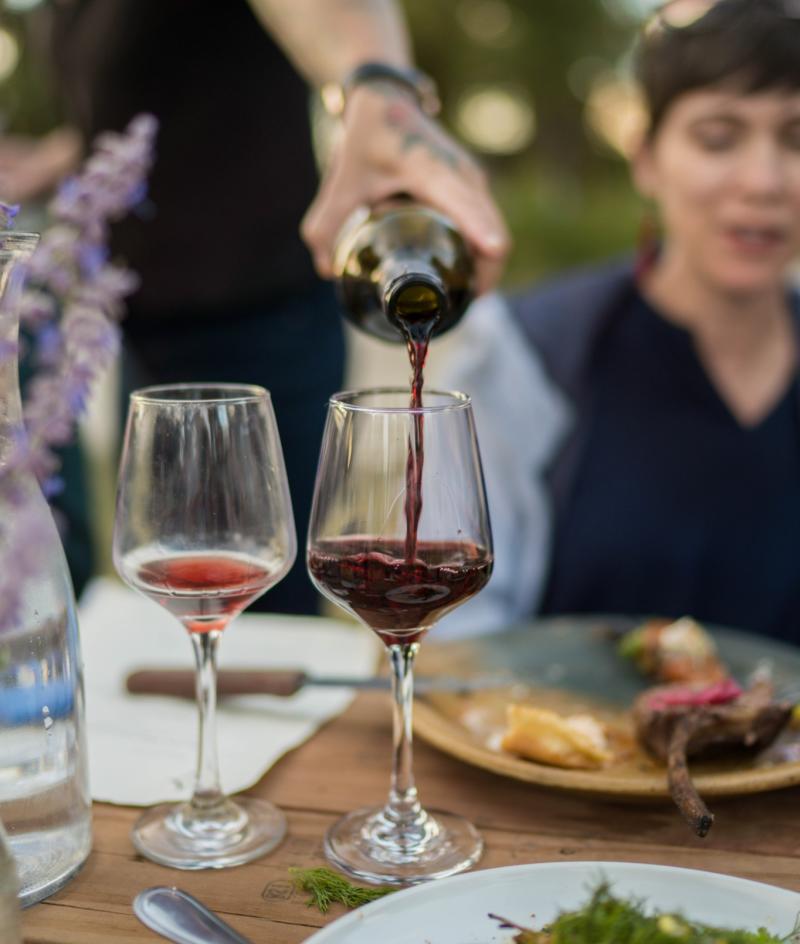 Photo Credit: Facebook
Los Poblanos Historic Inn & Farm is the perfect place to stay for a girls' group searching for multiple activities on-site. Take your choice of more rustic rooms in the historic part of the inn or luxury hotel suites overlooking the lavender fields on the farm. Stretch with your friends during daily yoga classes in the Wellness Yurt. Afterward, head to Campo for a brunch fresh from the farm, then spend the afternoon luxuriating at the on-site Hacienda Spa.
El Vado Motel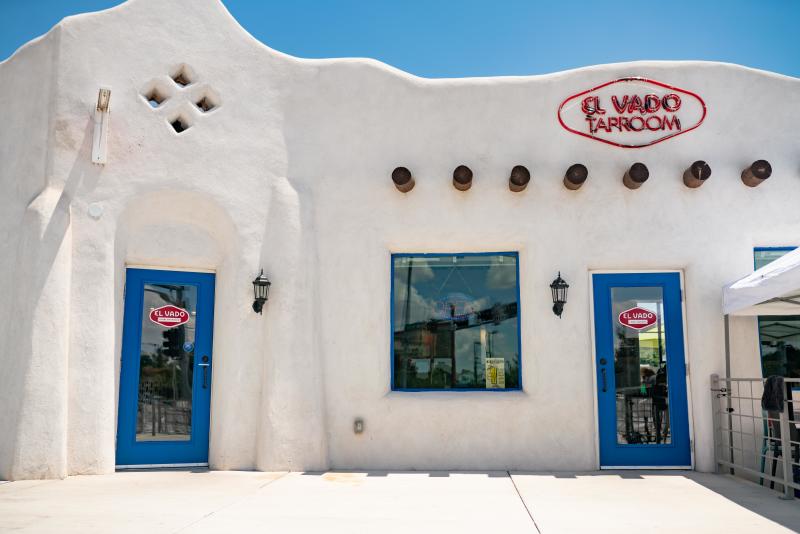 Photo Credit: Jak+Flux
For a fun, Route 66-themed girls trip, stay at the El Vado Motel. First opened in 1937, the renovated El Vado has a historic character mixed with modern comfort. It's also much more than just a motel. The El Vado Taproom serves local craft beer, and a handful of restaurants serve tasty cuisine. Small local shops line El Vado, offering a great shopping opportunity just yards from your room.
The Desert Compass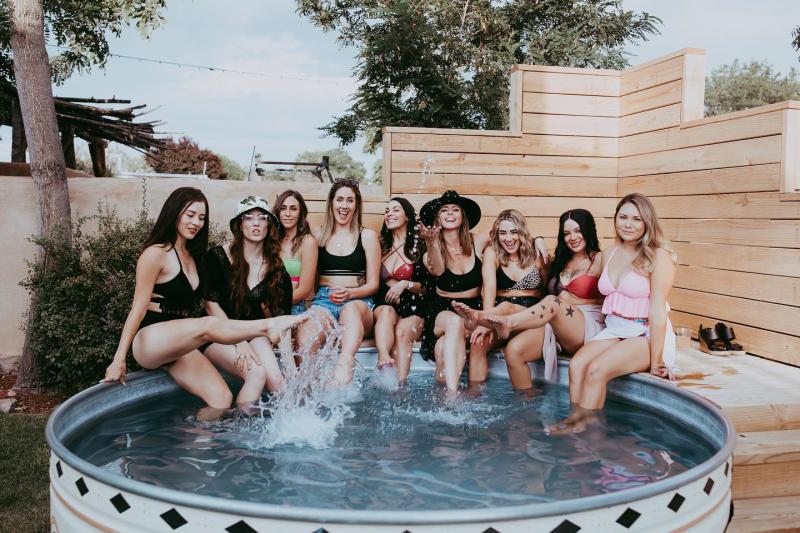 Photo Credit: Facebook
The Desert Compass is a boutique vacation rental property near Old Town. With six modern suites to choose from, it's a great place to host a girls trip. A hot tub open year-round, fire pit and large garden means there are plenty of activities to do with your friends.
Things to Do
Relax at a spa
Photo Credit: Facebook
What better way to relax on a girls trip than a trip to the spa? The Back Porch Day Spa offers peaceful massages and facials specially suited to your skin. Betty's Bath & Day Spa features two outdoor hot tubs and saunas to decompress in. Monet's Skin Studio specializes in facials, and also offers lash and wax services. For a tranquil day trip, head to the Jemez Hot Springs and spend the day soaking in four natural hot spring pools.
Go on a winery tour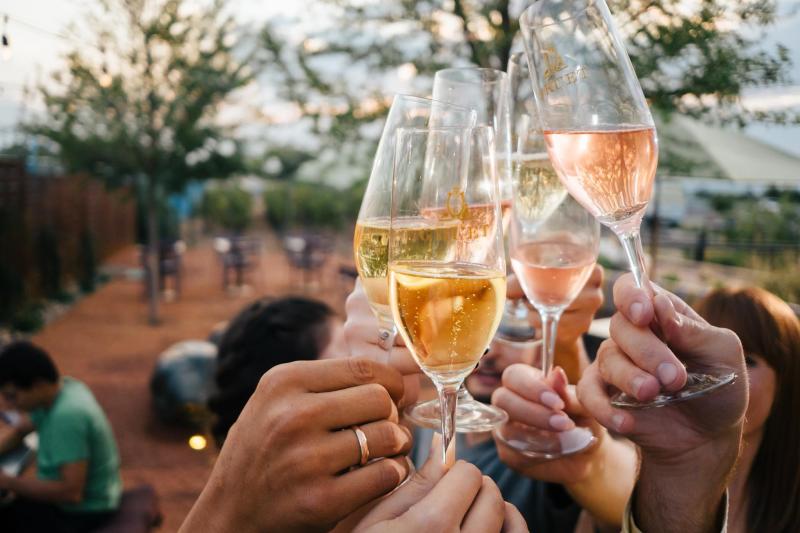 Photo Credit: Facebook
Albuquerque has some of the best wine country in the U.S. and many great places to go drinking with your best friends. From sparkling wines at Gruet Winery and Spanish-inspired wines at Vara Winery & Distillery, to sipping wine in the North Valley at Casa Rondeña or in the heart of Old Town at Noisy Water Winery or Sheehan Winery, there is sure to be a perfect place to take your crew.
If you would rather leave the planning up to someone else, book a tour with Vino Vans. Guests get to learn about the culture of the city along with tasting a variety of wines grown in New Mexico.
Experience a uniquely Albuquerque attraction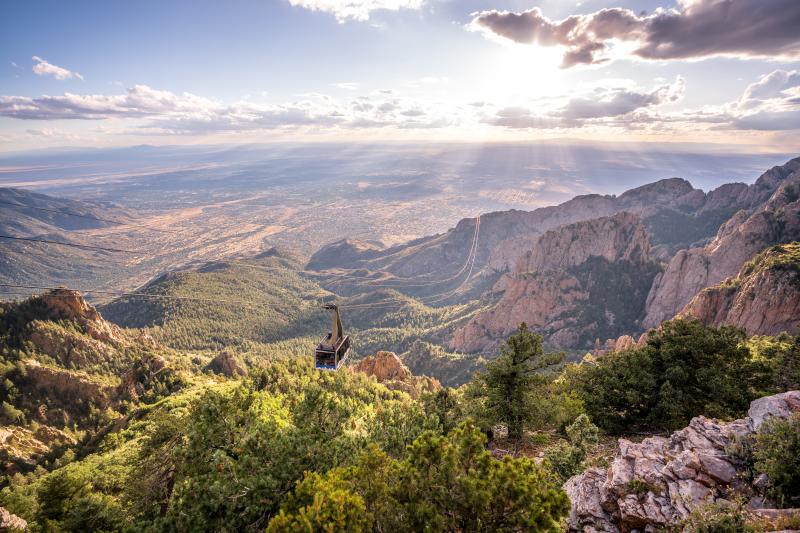 Photo Credit: Ian Beckley
Wake up early with your girls and experience why Albuquerque is known as the Hot Air Ballooning Capital of the World. Companies like Rainbow Ryders and World Balloon will take your breath away as you soar over the city. If you'd prefer to soar over mountains, take a trip on the Sandia Peak Aerial Tramway. The 15-minute ride provides gorgeous views of the Sandia Mountains as it takes you to the top. If your group is more adventurous, many hiking trails branch off from there. At the top of the Tram, stop in at Ten 3 restaurant for either a casual meal and drinks or a fine dining experience.
Shop til you drop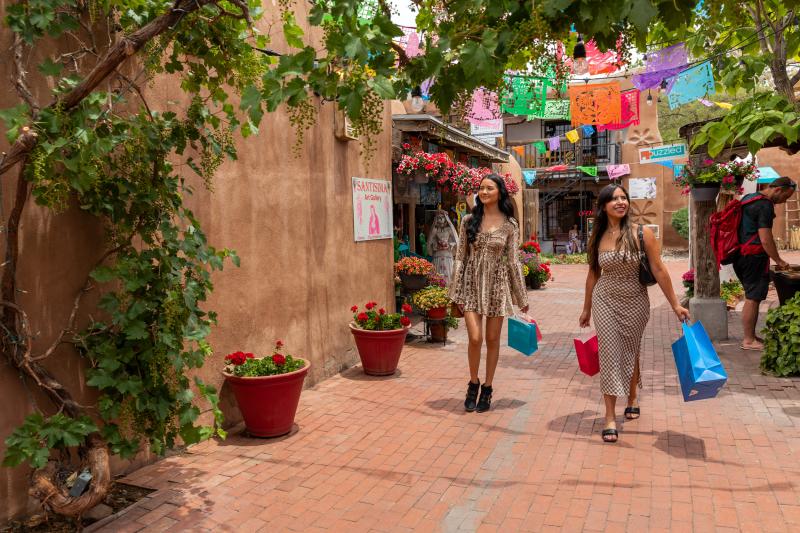 Go shopping with your girls at fun boutiques in Albuquerque. Old Town is one of the main shopping districts in the city, where you can stop by Luna and Luz for Southwestern and Southwestern-inspired gifts and goodies. Flyby Provisions in downtown Albuquerque has quirky gift items that support local artists and businesses.
End the night at a bar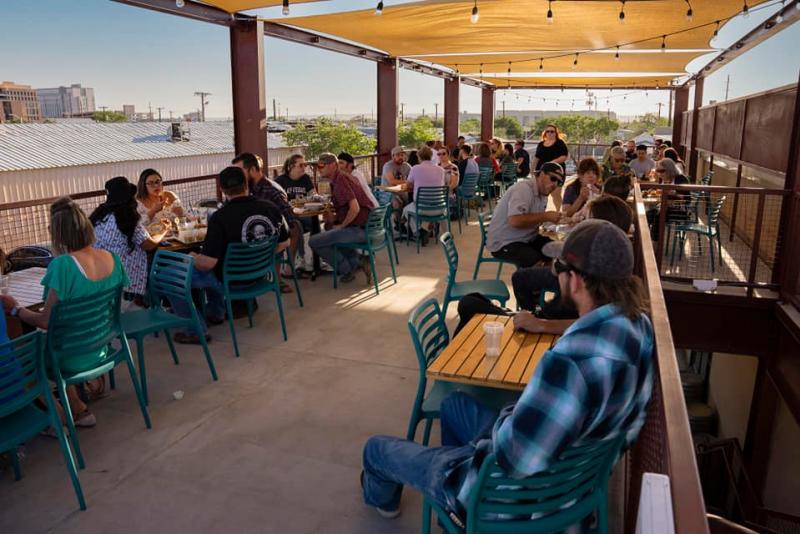 Photo Credit: Facebook
What better way to end the day with your friends than with a night on the town? Hollow Spirits Distillery serves up refreshing cocktails made with its own spirits. The on-site restaurant Whet1324 also has an extensive food menu. Sip on a cocktail at Apothecary Lounge while admiring the view from the roof of Hotel Parq Central. If hidden speakeasies are more your vibe, visit a "bakery" in Nob Hill and you might find yourself sipping cocktails at the cozy vintage-inspired Teddy Roe's. For a hip place with small-batch craft spirits, stop by Momo Lounge at the Monterey Motel. For a full kitsch experience, pay the Tiki Tiki Lounge a visit.
Places to Eat
Farm & Table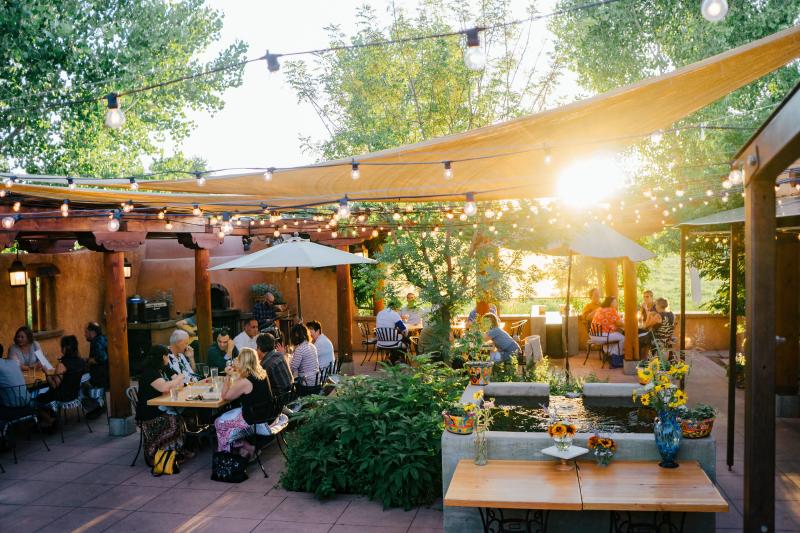 Photo Credit: JAK Media
Visit Farm & Table in the North Valley for fresh, local cuisine. This 12-acre farm focuses on locally-sourced, in-season dishes. Sit out on the patio for a picturesque dining experience. Farm & Table also offers private farm picnics for groups of up to 20 people, with a specially prepared menu just for you.
M'Tucci's Bar Roma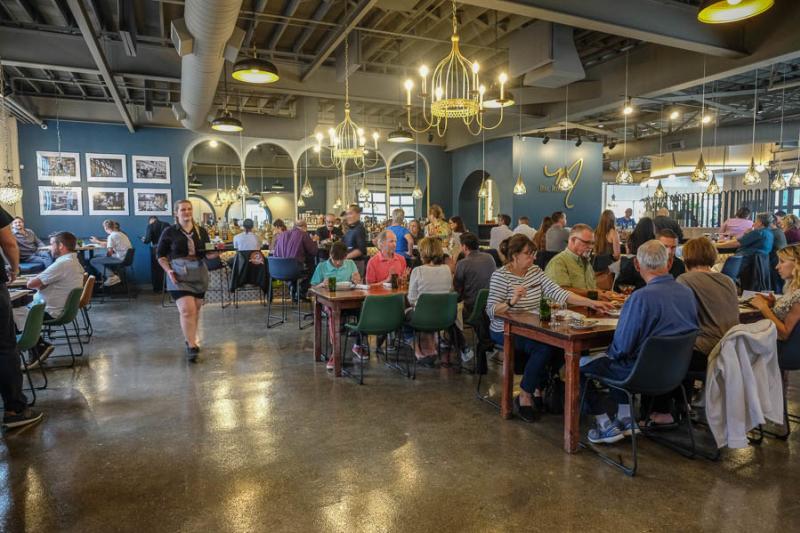 Photo Credit: Facebook
M'Tucci's Bar Roma brings a little bit of Rome to Albuquerque. If the Roman interior design doesn't transport you straight to Italy, the classic pasta and pizza dishes will. Bar Roma also has an extensive bar menu with cocktails featuring its own homemade shrubs.
Sawmill Market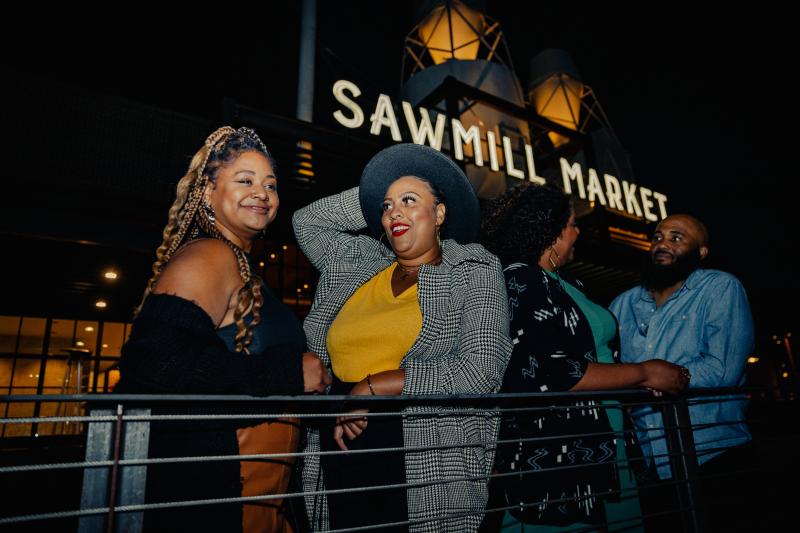 Sawmill Market is a great place to bring a large group of people with lots of different tastes. This artisanal food hall has lots of seating areas inside and outside, and more than two dozen food vendors to choose from. There are plenty of places perfect for a great photo opp too!
The Grove Cafe & Market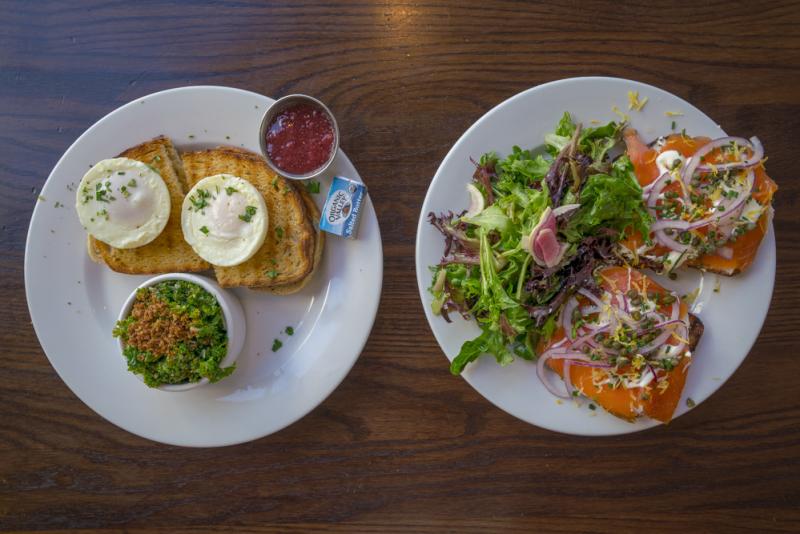 For a tasty brunch spot, head to The Grove Cafe & Market. The relaxed, modern atmosphere lends itself well for conversations over mimosas and avocado toast. The American-style menu features classic New Mexican dishes to get your day started off right.
Zinc Wine Bar & Bistro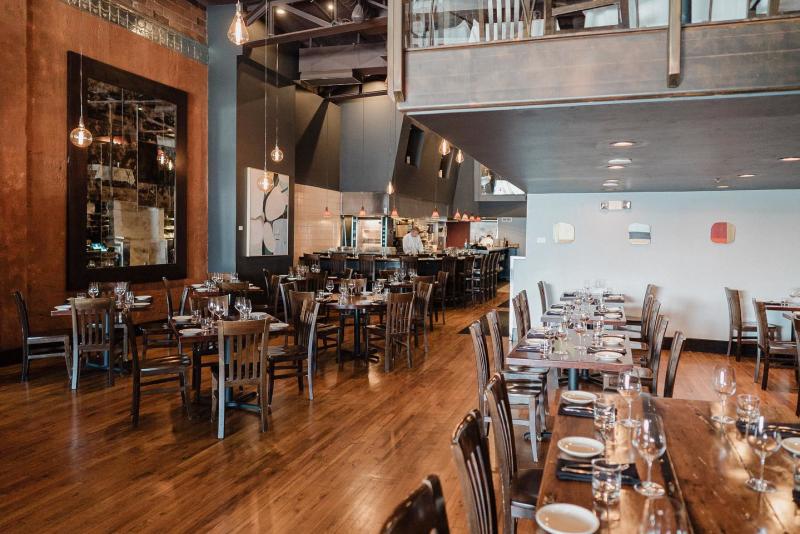 Photo Credit: Facebook
Make a reservation at Zinc Wine Bar & Bistro for a fine dining experience that won't break the bank. You'll find bistro favorites on Zinc's dinner menu. For a more casual experience, head to The Cellar Bar, where you and your girls can choose from appetizers and sandwiches ready to accompany the extensive wine list.