Looking to expand your cooking knowledge and creativity in the kitchen? The list below is a breakdown of some of Albuquerque's local cooking classes. Appropriate for all skill levels, these cooking class locations have something for everyone. 
ANNAPURNA'S SCHOOL OF AYURVEDIC COOKING
Go beyond the cuisine and immerse yourself in a complete experience at one of Annapurna's cooking classes. Classes focus on the ancient system of Ayurveda, which emphasizes one's relationship with food and its potential healing aspects. Principles include the body, the three doshas, the four seasons, the five elements, the six tastes, the seven chakras and the nine planets. 
Introductory and advanced cooking classes are held on Saturdays at Annapurna's School of Ayurvedic Cooking at their Silver Street location. Classes begin at 9 a.m. and last three hours. Each class is $45, and advanced registration is required as class sizes are small. 
CINNAMON SUGAR AND SPICE CAFE
From cast-iron cooking to sushi, classes are designed for people of all skill levels. Prices start at $69 per person and include an appetizer, dinner, dessert, and beer or wine depending on the menu. Participants also take home recipe cards for their home kitchens. 
Cooking classes are offered on Saturdays at the cafe's Juan Tabo and Nob Hill locations, and private group and kids classes are also available. Each location offers different topics, so be sure to check out their online calendar.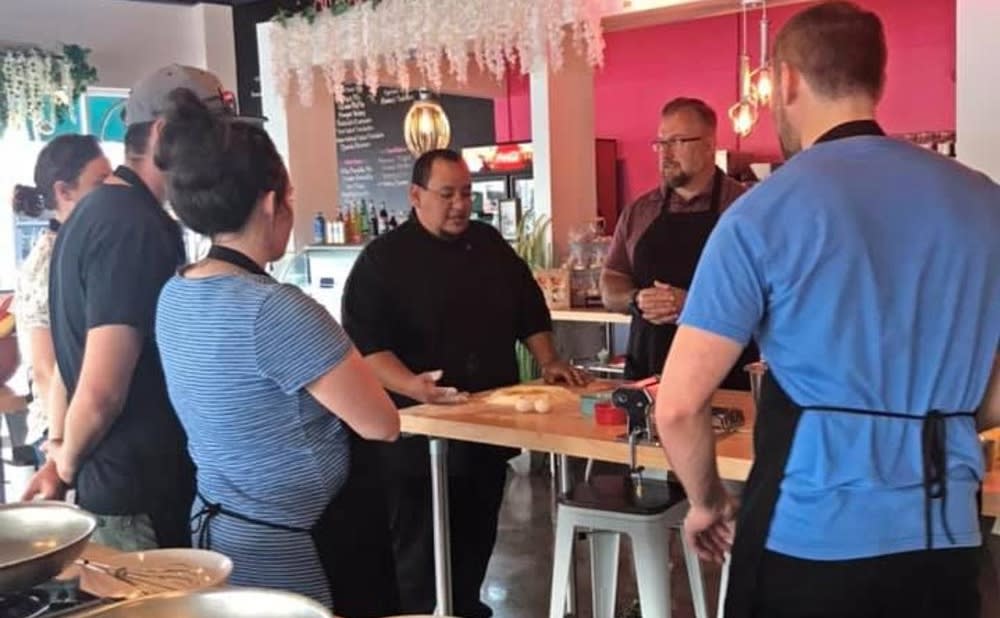 Image Source: Facebook
JANE BUTEL COOKING SCHOOL
Credited with starting the Tex-Mex mania, Jane Butel published her first cookbook on New Mexican and American Mexican food in 1966, and has since published dozens more. Butel's school offers day, weekend and week-long classes; if you really want to take cooking to the next level, a Oaxaca Mexico Culinary Tour is offered once a year! 
Classes teach the skills and secrets of Southwestern cooking, and are taught at her Corrales kitchen. Day class topics range from chile and chocolate to barbecuing, and are $95 per person.
JAN'S ON 4TH COOKING SCHOOL
Founded in 2009 by Chef Jan Laird and her husband, this cooking school was established to share their love of cooking with everyone. Interested in Cuban cooking? They've got it. How about plant-based cuisine? They have it. They even have classes designed for kids ages 10 to 16. 
Located in a renovated 100-year-old adobe home in Albuquerque's North Valley, classes are $70 per person and are offered Tuesday through Saturday primarily in the evening, making for a great date night. Visit their website for a full calendar of cooking events.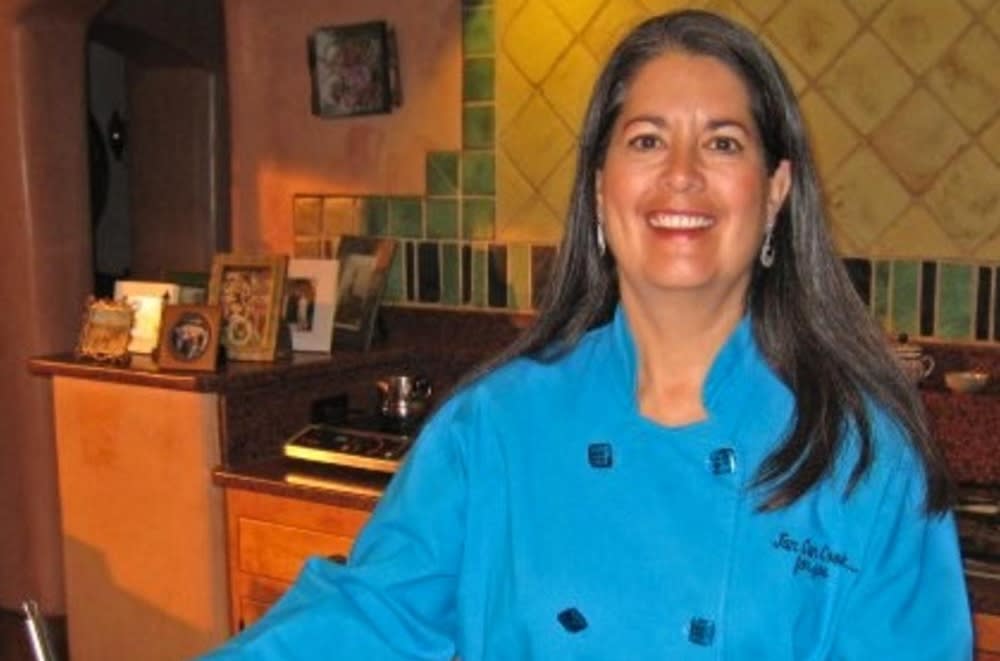 Image Source: Facebook
THE SPECIALTY SHOP
Trade the chef's hat for a baker's cap and take a class at the Specialty Shop. Created with the aspiring baker in mind, students learn the basics of cake decorating, flower and figure piping, cookie decorating and candy making. 
Located off Lomas and San Pedro, classes begin at $20 per person and increase depending on the level and intricacy of the class. The shop also offers specialty cake pan rentals, edible images, and anything else needed to decorate an exquisite cake. 
UNM CONTINUING EDUCATION
Included in their Personal Enrichment Programs, UNM Continuing Education offers a long list of cooking classes, from tapas to classic Italian cooking. All are taught by professional chefs, and most classes follow an evening format with hands-on demonstrations. 
Classes start at $65 per person and take place at various locations throughout the city. Check their calendar for dates and times, and register online to spice things up in the kitchen.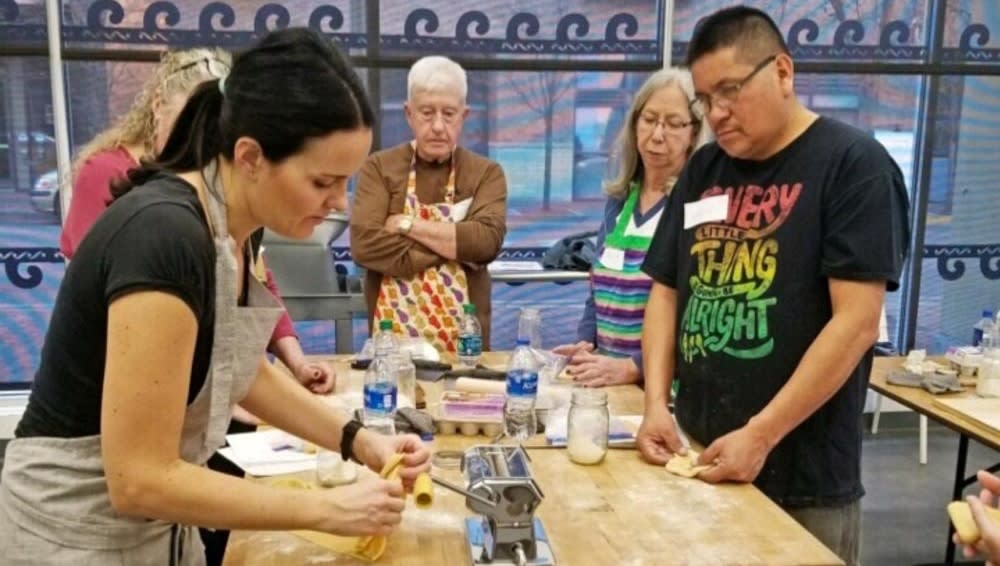 Image Source: Facebook