Camping and enjoying nature can be a great way to take a break from daily routines and relax. Luckily, Albuquerque is surrounded by some of the best outdoor activities and offerings in the state and in the Southwest. Unplug and reconnect to the wilderness at these camping and glamping options in and around Albuquerque. 
Heritage Inspirations 
In line with Heritage Inspiration's mission to offer curated travel experiences, they have reimagined glamping by creating their own unique experience called "glampour." It combines glamour, camping and tours. A new camp is built for each itinerary to create the most unique travel experience in the wild spaces of Chaco Canyon and other locations in northern New Mexico. Each glampour includes seasonal multi-course gourmet meals by the glamping chef, awe-inspiring remote scenery, immersive day excursions and lasting memories.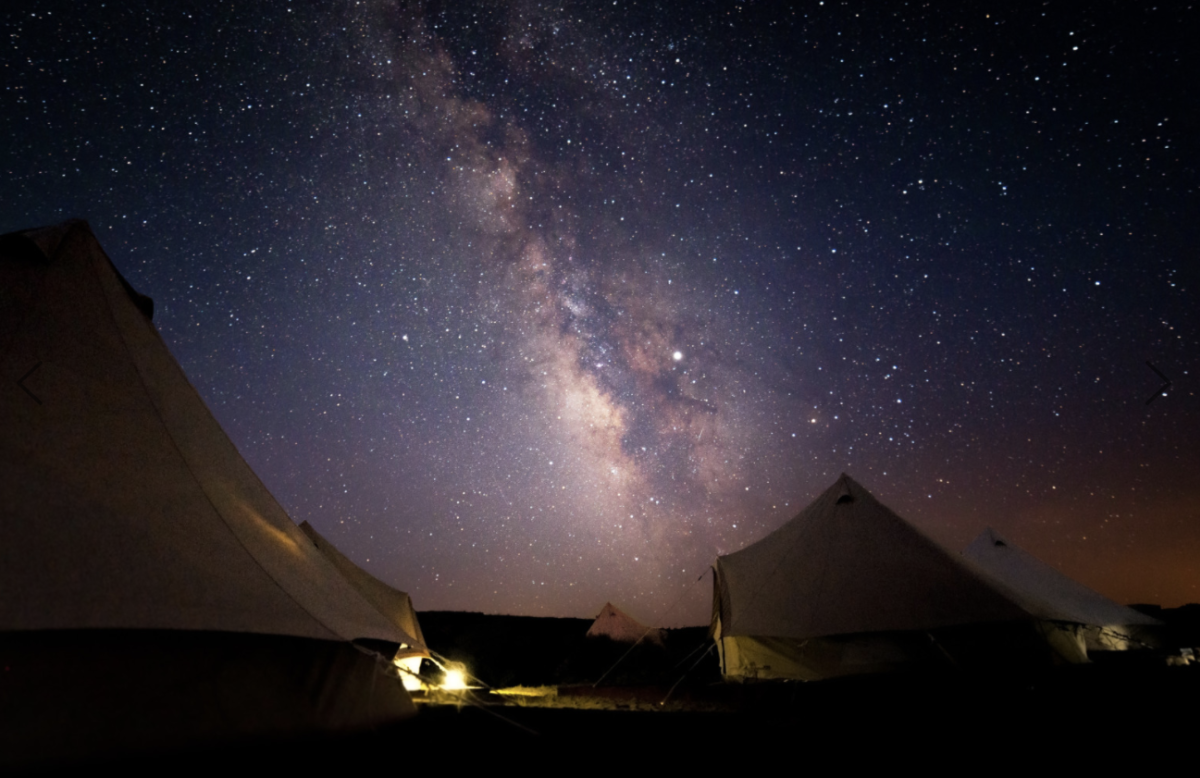 Image Source: Heritage Inspirations, LLC 
Route 66 RV Resort 
From a resort-style pool to a putting green, the Route 66 RV Resort is a great option if you are looking for more upscale amenities that go beyond the traditional RV park. Located to the west of Albuquerque, the park has an out-of-the-city feel, but is located near finer amenities such as the Route 66 Casino Hotel. The park even boasts an entire clubhouse complete with a full kitchen, coffee bar and exercise room. 
Glamping at Balloon Fiesta 
Imagine waking up to a hot air balloon-filled sky. The Albuquerque International Balloon Fiesta® offers a one-of-a-kind glamping experience right from Balloon Fiesta Park. One to four guests can be accommodated per safari tent located in the glamping tent village, which is within walking distance of the field. An experience like this is once in a lifetime and spots are very limited so be sure to book your spot well in advance. Spots are sold out for this year's Balloon Fiesta, but the Indian Pueblo Cultural Center is offering RV camping. Keep your eye out for the announcements and offerings for the 51st Albuquerque International Balloon Fiesta® in 2023.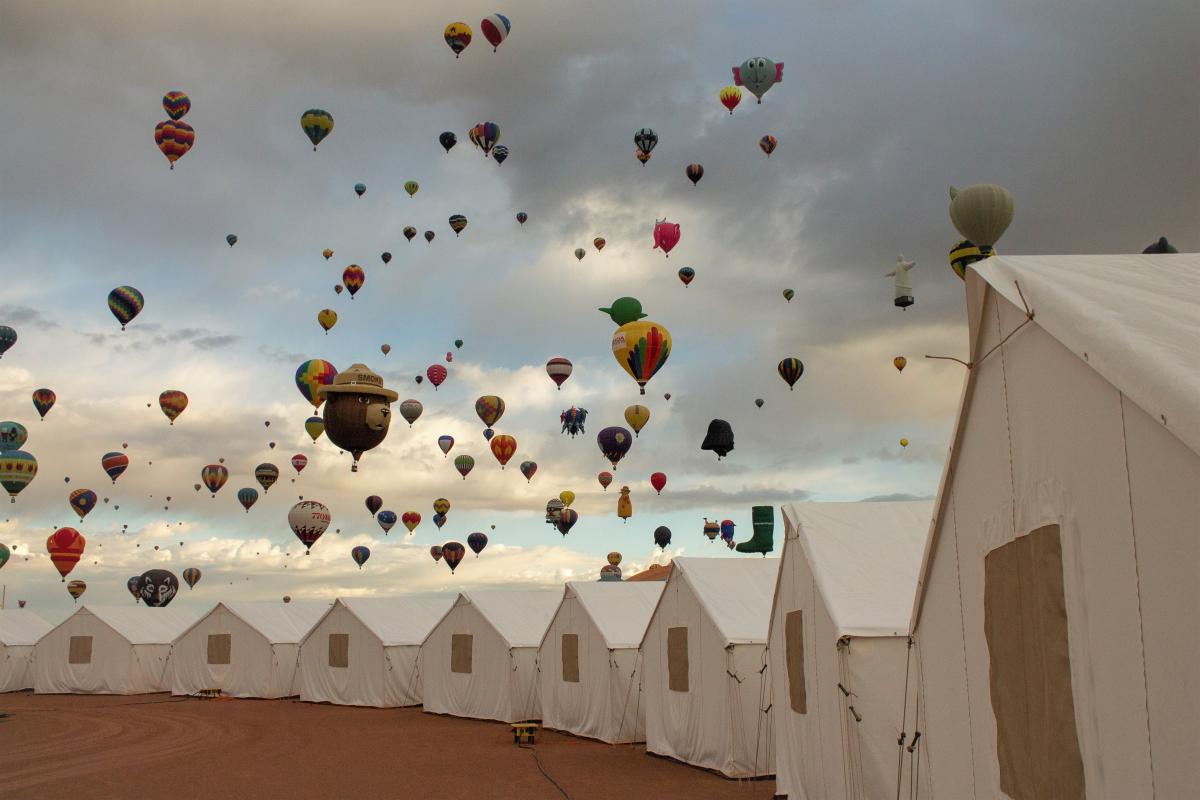 Image Source: Albuquerque International Balloon Fiesta®
Turquoise Trail Campground 
Nestled on the Turquoise Trail National Scenic Byway in the cool forests of the Sandia Mountains, the Turquoise Trail Campground is only a 15-minute jaunt from Albuquerque and offers an array of accommodations from more traditional tent camping to small and large cabins. The quaint and tranquil setting is a great way to escape the hustle and bustle of the city while staying close enough to planned activities and sightseeing. 
KitFox 
KitFox offers luxurious glamping adventures in a picturesque, high-desert setting. From themed glamping weekends to off-grid events, guests will have an experience like no other. Located in the Galisteo Basin Preserve outside of Lamy, New Mexico, guests can enjoy essential amenities with lavish decor surrounded by a plethora of outdoor activities.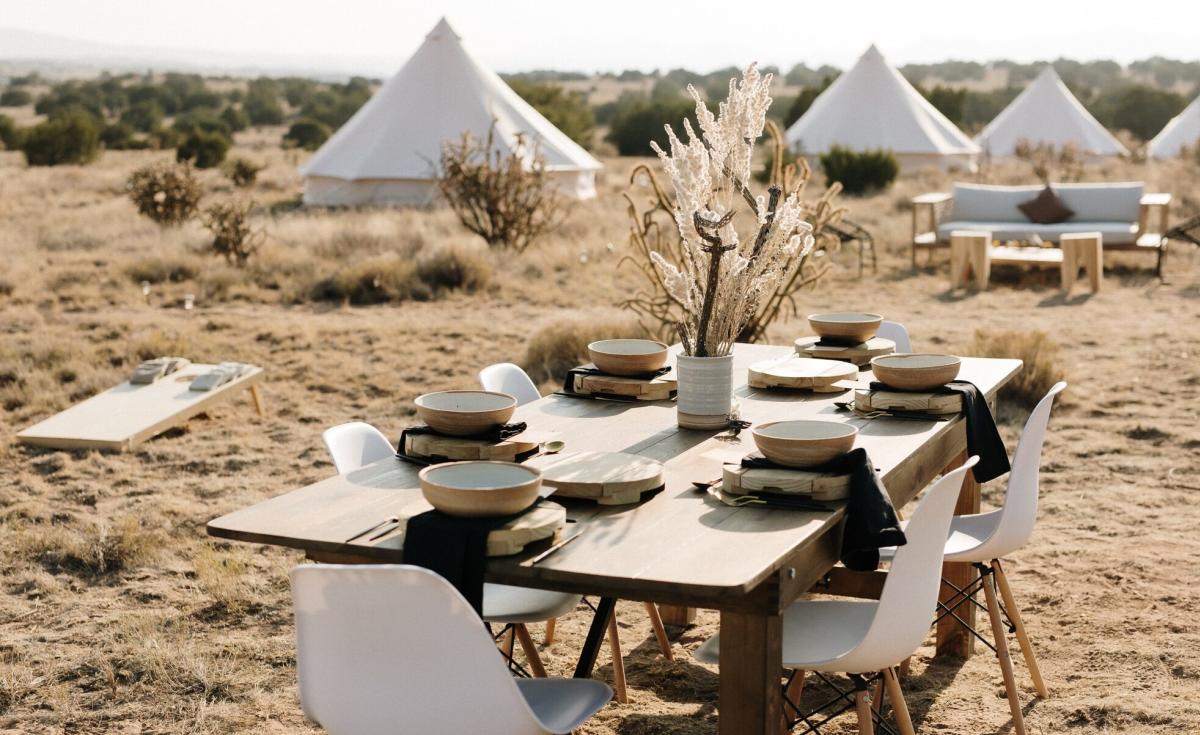 Image Source: Kit Fox 
Hyde Memorial State Park 
Located in the Sangre de Cristo Mountains pine forest, along Little Tesuque Creek, Hyde Memorial State Park is home to beautiful hiking trails with spectacular views that can be enjoyed year-round. From more traditional campground offerings to yurts, it is an ideal park for a quiet weekend away. The park's offerings are also great for group camping and events.  
Fenton Lake State Park 
Fenton Lake State Park is a mellow mountain escape. The Rio Cebolla flows through the park and the lake provides fishing and canoeing opportunities. Stocked with rainbow trout from fall through spring, the lake is home to German brown trout, and is an ideal spot for fly fishing and offers several hiking and mountain biking trails.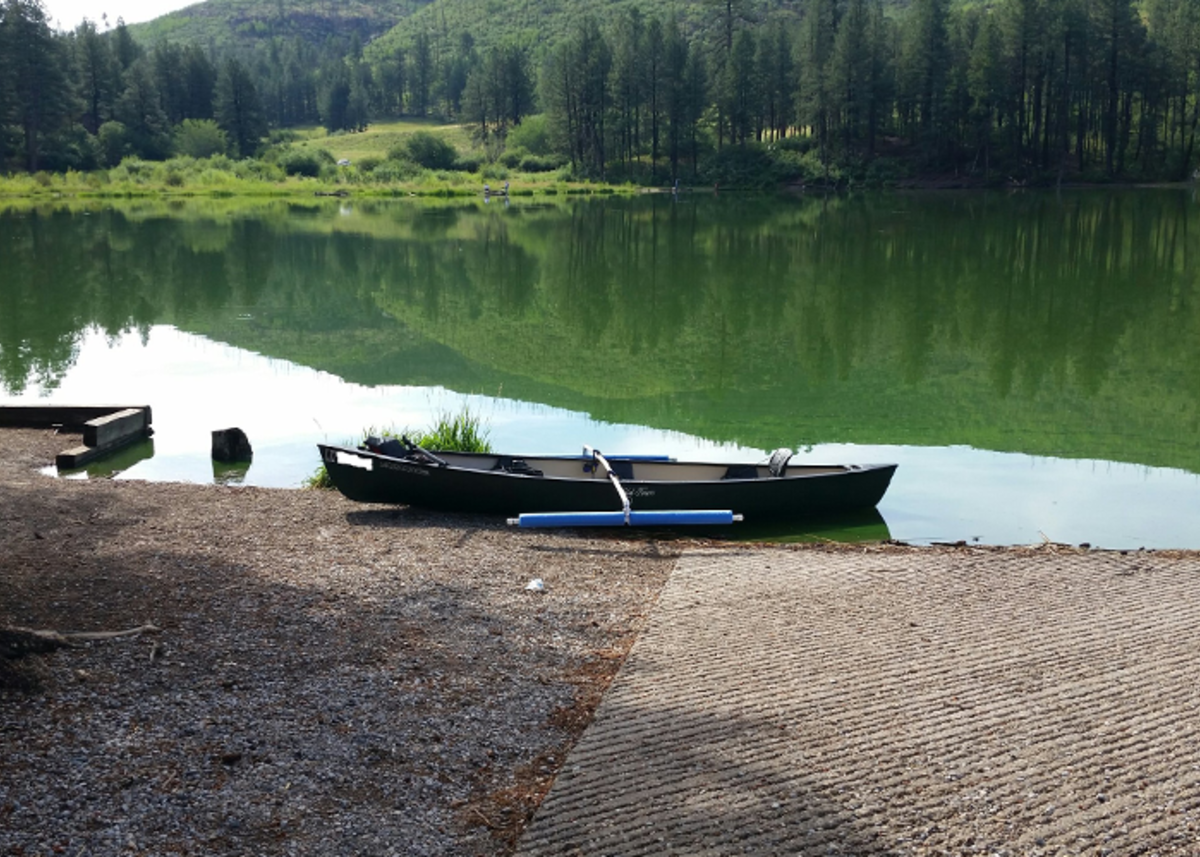 Image Source: Fenton Lake State Park
Jemez Falls Campground 
Enjoy fishing, picnicking and the sights and sounds of Jemez Falls – the largest waterfall in the Jemez Mountains. Spend the day relaxing at Jemez Springs or at the Valles Caldera National Preserve and Bandelier National Monument, both within a short driving distance from the campground.