Albuquerque's dining scene is vibrant, buzz-worthy, and certainly nothing short of flavorful, and that includes the everyone's favorite category - PIZZA! From wood-fired artisan renditions to good ol' American-style cheesy goodness, some of the best pizza comes from the heart of Albuquerque.  
*Certain locations mentioned may be temporarily closed, have limited hours of operation, capacity restrictions, or are exclusively offering curbside and takeout options due to current COVID-19 restrictions. Please check our COVID-19 traveler information page for additional information. For the most up-to-date business information, please contact the location directly.
Farina Pizzeria & Wine Bar
Farina most certainly needs to be the locale for your next evening out with friends. With a hip interior that always seems to be buzzing with people, this local restaurant proves to be the perfect spot to share a slice - or don't share at all! Order your own personal 16" pizza and bring home the best kind of leftovers. This wood-fired pizza comes with a perfectly-charred, crispy crust that the pizzeria boasts about, and topped with high-quality, responsibly-sourced toppings, including farm-fresh goat cheese, perfectly crunchy broccolini, and to-die-for prosciutto that was cured at the in-house charcuterie. Do yourself a favor and order the Chopped Vegetable Salad and the Formaggio di Capra for a salty, crunchy treat.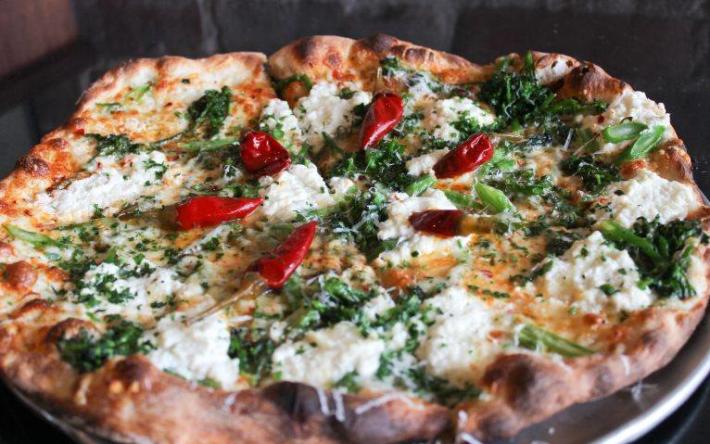 There exists a pizza experience that is truly unique and authentically 'Albuquerque'. The father-son duo at Golden Crown Panaderia near Old Town has perfected a series of crust recipes that you've probably never tasted anywhere else. Create your own ideal pizza creation with a choice of blue corn crust, New Mexico green chile crust, or peasant crust and discover a pie variety you never knew existed. Also, did I mention that the tomato sauce is homemade? Polish off your meal with a tangy lemon empanada that serves as the perfect pizza compliment. This place is homemade 'mom and pop' authenticity at its finest.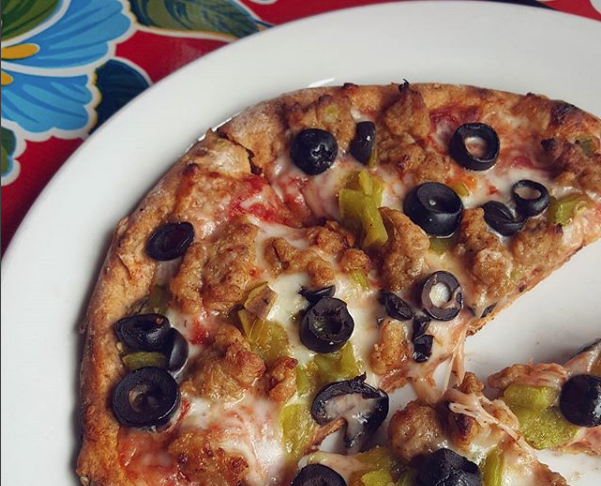 Dion's Pizza
If there's one pizza joint that every Albuquerque local frequents, it's Dion's. Known for their ranch dressing and family-friendly dining, this place is comfort at its finest. Order a large pizza with pepperoni and green chile and finish the perfectly-chewy crust by dipping it in the green chile ranch dressing. In case you need proof that the locals love the ranch, the beloved company once ran out due to facility renovations and the entire city went into crisis mode. Every news station was covering the "Ranch-pocalypse" and small Dion's ranch cups were being sold on Craigslist for hundreds of dollars, despite the temporary status of the dressing outage. 
As one of Albuquerque's original wood-fired pizzerias and first local microbreweries, it's easy to see that this place has been doing it right for a while now. Enjoy a personal-sized pizza topped with artisanal ingredients and seared in the oven to a bubbly, crunchy perfection along with a fresh spinach salad and a glass of their to-die-for, home-brewed root beer that finishes with a delightfully minty aftertaste. Not feeling in the mood for a pizza? You're in luck! The sandwiches are incredible enough to make you forget all about what you originally came in for.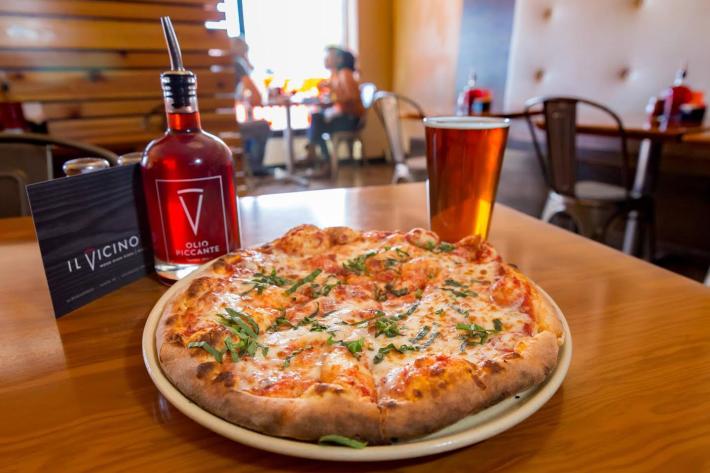 Scarpa's Brick Oven Pizza
The wide variety on Scarpas' menu will take you from Thai Chicken, to Cheeseburger, to Wild Mushroom pizza! If you fancy a spicy treat, order the Pepper Pesto Pizza and add green chile. Most importantly, save room for dessert, as this restaurant serves one of the city's top sweet-tooth satisfiers, and the only dessert on the menu. This decadent, pizza-inspired torte is fired in the wood oven and topped with caramel, and either cinnamon or coffee ice cream and chocolate shavings. Ask any loyal customer how they feel about this dessert and prepare yourself for a heartfelt and passionate response.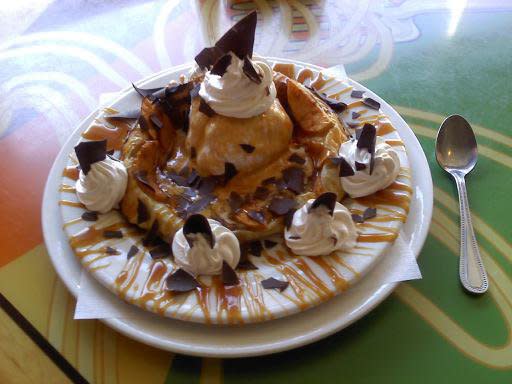 Honorable Mentions:
Slice Parlor 
New York-style pizza with a relaxing vibe is the name of the game at Slice Parlor.

Holmes Pizza & Arcade 
80's arcade meets East-coast style pizza for a hip and engaging location to catch up with friends and tap into your love of old-school arcade games.
Whether your favorite slice comes in the form of a crispy, flat-crusted artisan rendition, or a big ooey-gooey pie topped with extra cheese and zesty pepperoni, Albuquerque's pizza scene has everything you've ever wanted and more. While these stops are some of our faves, everyone has their own unique preferences for this Italian/American favorite, so get out there and try them all! This is the kind of homework we could certainly get used to.