Albuquerque's food is like none other in the country. We have everything from unique, traditional New Mexican cuisine to award-winning modern dishes, and everything in between.
Our incredible foodie scene leaves no one hungry. Many of Albuquerque's restaurants and cafes offer plentiful options for vegetarians, vegans and plant-based diets, and those who are just trying to eat a few more veggies.
Whether you're hankering for pizza, salad, or something a little more hearty, we've put together a list of 18 vegetarian and vegan friendly restaurants in Albuquerque!
Annapurna's World Vegetarian Cafe
Vegan options aplenty, Annapurna's World Vegetarian Cafe will cure your craving for everything from sweet to savory.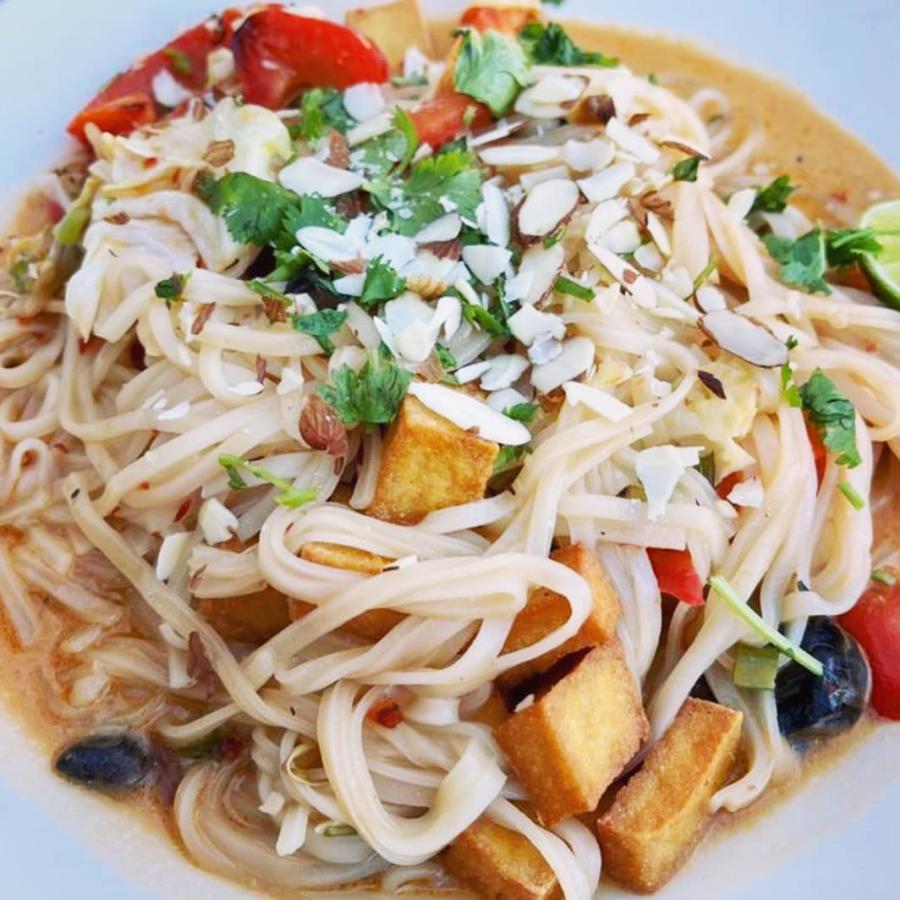 Image Source: Facebook
Bosque Burger
In the mood for a burger and a great atmosphere? Bosque Burger at the renovated and revitalized Historic El Vado Motel has a vegan or vegetarian burger option sure to please everyone!
Cafe Lush
For breakfast or lunch, Cafe Lush has options for everyone, from New Mexican favorites to healthy wraps.
Chello Grill
Chello Grill serves fresh, delicious, authentic Persian cuisine, with many vegan and vegetarian options. If you're in the mood for Mediterranean food, these veggie-friendly options are a must!
El Patio De Albuquerque 
Looking for some vegetarian New Mexican food? El Patio has you covered for your enchilada fix!
Farina Pizza
Whether you like your pizza full of mushrooms or prefer a classic margherita, Farina's artisan pies are sure to satisfy your hankering for pizza.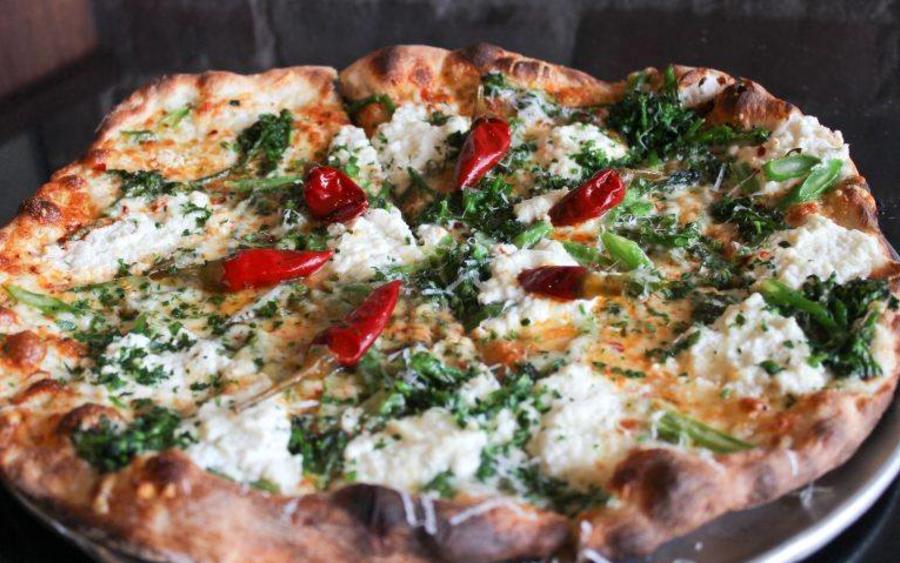 Image Source: Facebook
Farm and Table 
Farm and Table offers a handful of vegetarian friendly option on their always fresh, always local menu. Not to mention the view and atmosphere at the farm are truly unbeatable.
Flying Star Cafe
A local staple, Flying Star offers many vegan, vegetarian and gluten free options. No matter your food preferences, you can count on finding some comforting eats here.  
The Grove Cafe and Market
Enjoy fresh, organic, local ingredients at The Grove, offering many vegetarian friendly options on their menu.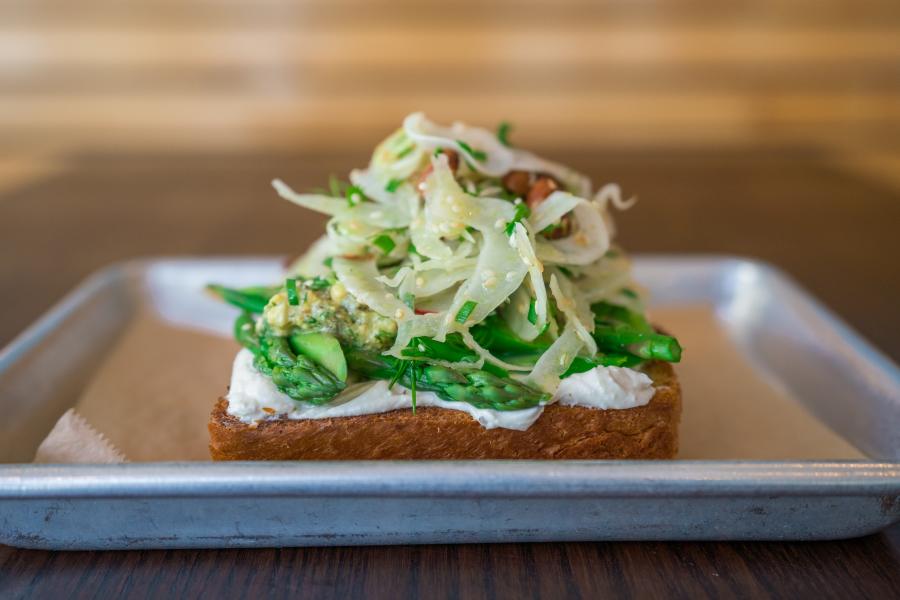 Image Source: Dirt Road Travels
Itality Plant Based Foods
Located in Avanyu Plaza, Itality Plant Based Foods serves plant-based Pueblo food. From Indian tacos to Pueblo pizza, this is the place for unique and tasty food that supports local farmers.
Lucky Goose
Lucky Goose is a plant-based restaurant serving up burgers, chick'n, hotdogs, fries and shakes in Nob Hill. Even meat lovers will appreciate this delicious food.
Mata G Vegetarian Kitchen 
In the heart of the Nob Hill neighborhood, Mata G Vegetarian Kitchen offers daily specials from a variety of international cuisines. This foodie destination is perfect for anyone seeking fresh, fast vegetarian and vegan entrees and snacks. 
Modern General
The Modern General cafe offers modern interpretations of classic food, focused on sustainable sourcing, whole grains and pure produce, with plenty of vegetarian friendly options.
Thai Vegan
Vegans rejoice! Head to Thai Vegan to order anything on the menu knowing it is vegan, plant-based, and delicious.
Tomasita's Albuquerque
Tomasita's has great options for vegetarians and meat-eaters alike. You can choose beans or grilled vegetables on many plates in place of meat.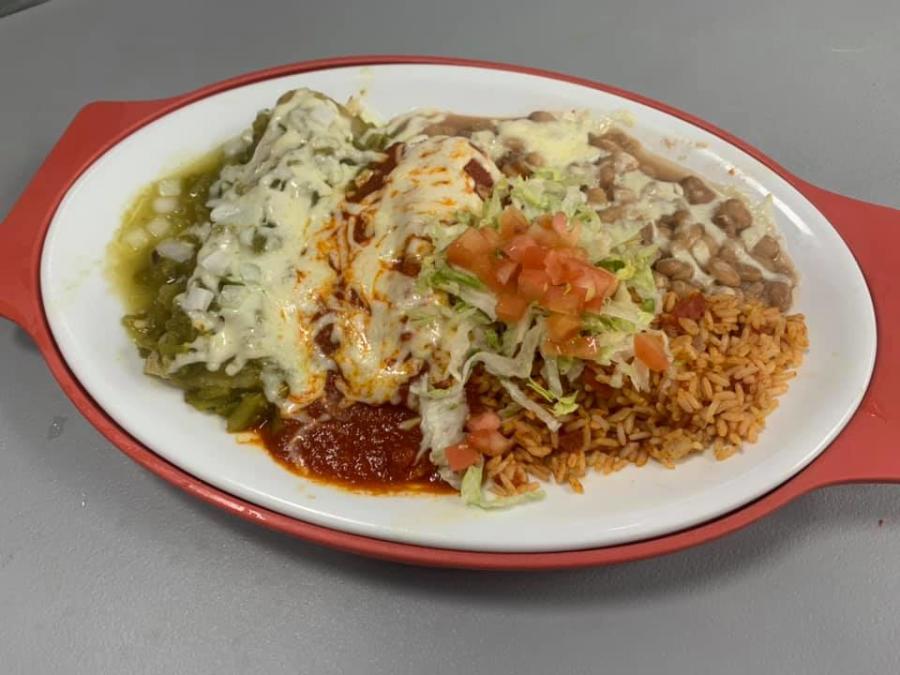 Image Source: Facebook
Vegos
If you're looking for vegan New Mexican food, Vegos is the place to visit! From delicious enchiladas to a wide selection of burritos, there is something for everyone. Don't forget to grab some sopa fries for dessert!
Vinaigrette
Vinaigrette is known for their fresh, unique salads - but did you know they feature a list of plant-based options in place of the many meat-proteins they offer? Did someone say "grilled marinated baby artichokes?"