This fall, whether you're looking for spooky family fun, Dia de los Muertos celebrations, or haunted halloween parties, we've rounded up 10 ghostly thrills surrounding the Halloween season in Albuquerque.
1. Take a Creepy City Tour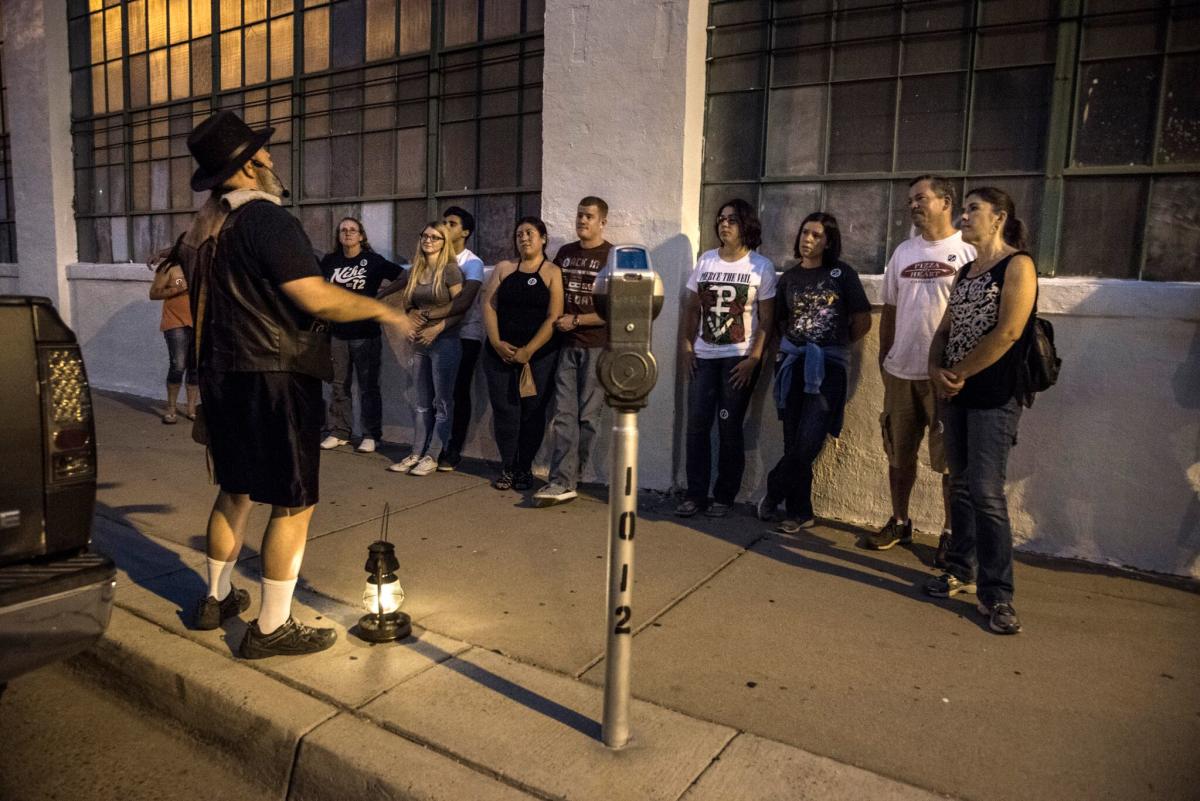 Hear the most bone-chilling stories about Albuquerque's neighborhoods on one of these haunting city tours:
Albucreepy Ghost Walk: Taverns & Tales | Ongoing, Thursday-Saturday nights | Learn More 
Ghost Tours of Old Town | Nightly at 8 p.m. | Learn More 
New Mexico Legends & Lore Haunted Bike Tour with Routes Bike Tours | Offered as a private tour | Learn More
2. Celebrate Día de los Muertos
Día de los Muertos is widely celebrated throughout New Mexico and Albuquerque. The annual celebration takes place November 1 and 2, All Saints Day and All Souls Day, respectively. Learn more about the traditions surrounding Día de los Muertos and how you can celebrate here. 
3. Get Spooked at a Haunted House
Love a good thrill? Check out one of these haunted houses, where the screams can be heard from near and far!
Dragon's Dreamland, including Dragon's House of Horror, Mile of Terror, Wicked Pumpkin (Zombie Paintball) and Gateway to Terror | September 30-October 31 | Learn More 
McCall's Haunted Farm | Friday and Saturday nights, September 30-October 30 | Learn More 
4. Visit a Pumpkin Patch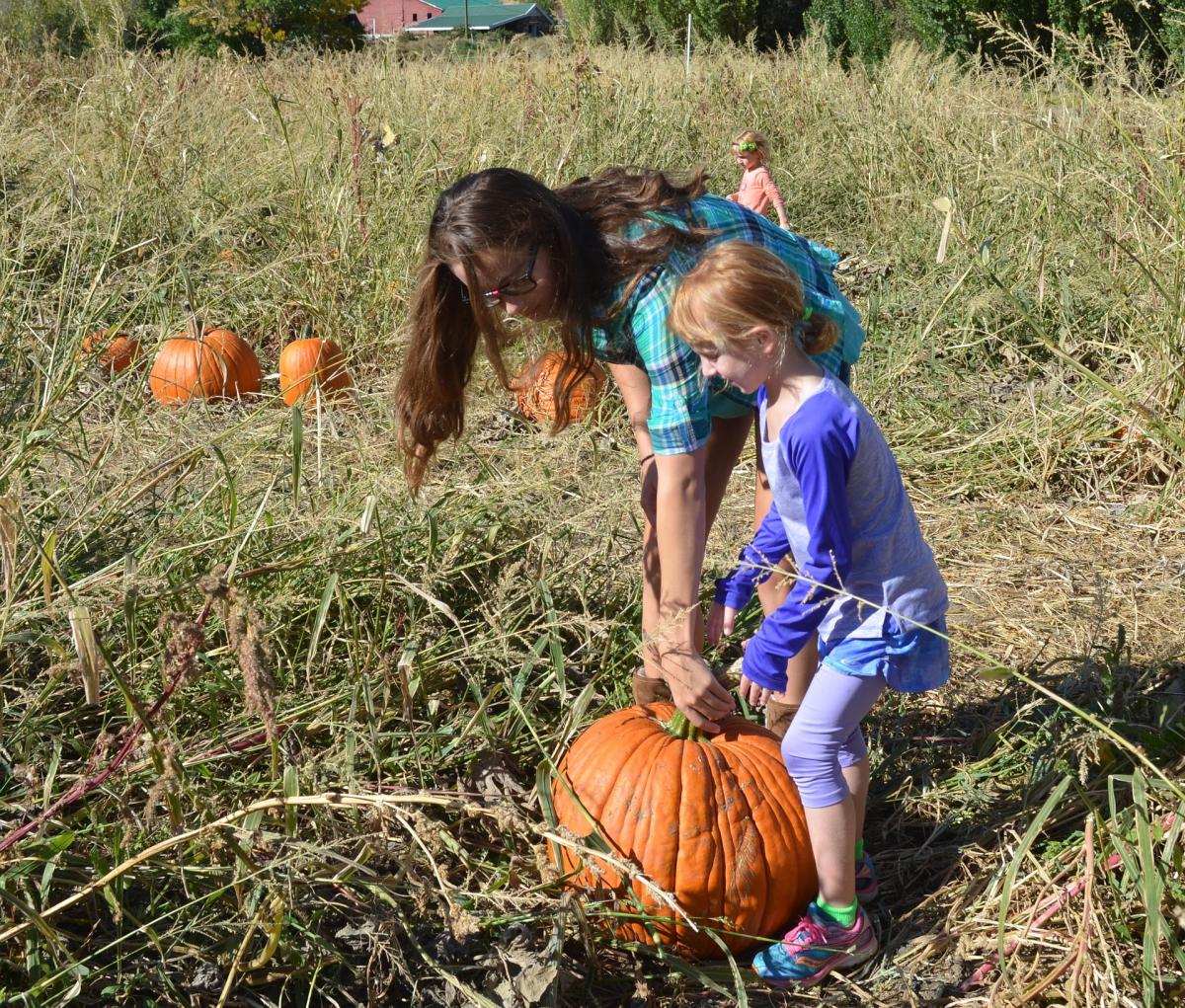 Skip the hair-raising thrills and find family friendly fun at one of Albuquerque's many pumpkin patches, corn mazes and fall-themed farms.
McCall's Pumpkin Patch | Weekends, September 25-October 31 | Learn More 
Galloping Goat Pumpkin Patch | Daily in October | Learn More
Rio Grande Community Event and Maize Maze | October 15-16 | Learn More 
Wagner's Farmland Experience | Daily in October | Learn More   
5. Take Part in a Themed Race, Costumes Encouraged!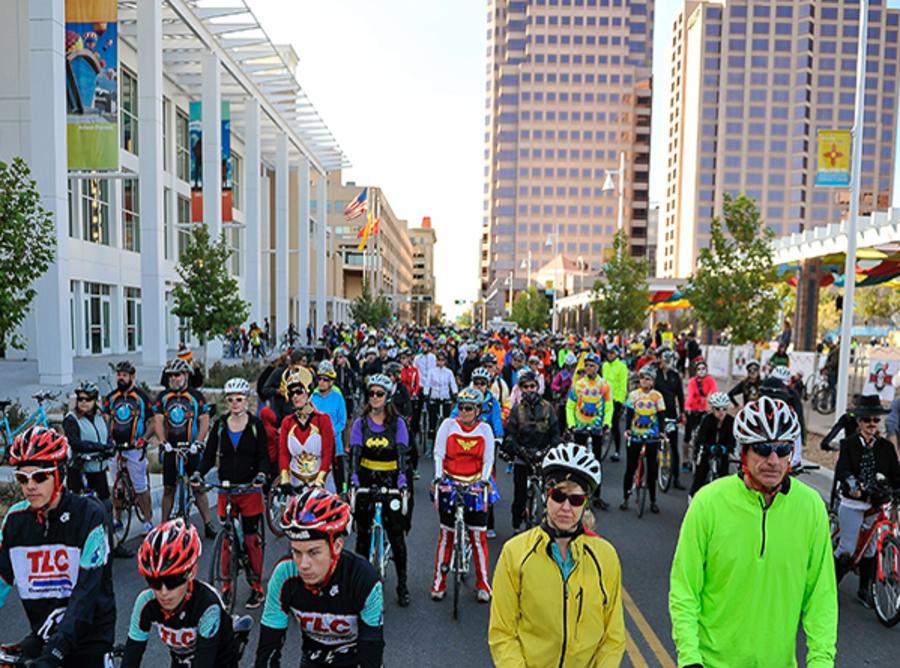 For fall fun for the whole family, take part in a themed run or bike race!
Day of the Tread | October 23 | Learn More 
The Great Pumpkin Chase | October 29 | Learn More
Sugar Skull Fun Run | October 23 | Learn More
6. Go to a Frighteningly-Fun, Family Halloween Event
If you're looking for a family-friendly trick or treat alternative, the Halloween celebration at the ABQ BioPark Zoo is just right for you.
Boo at the Zoo | October 29 | Learn More
​​7. Go on a Halloween Themed Bar Crawl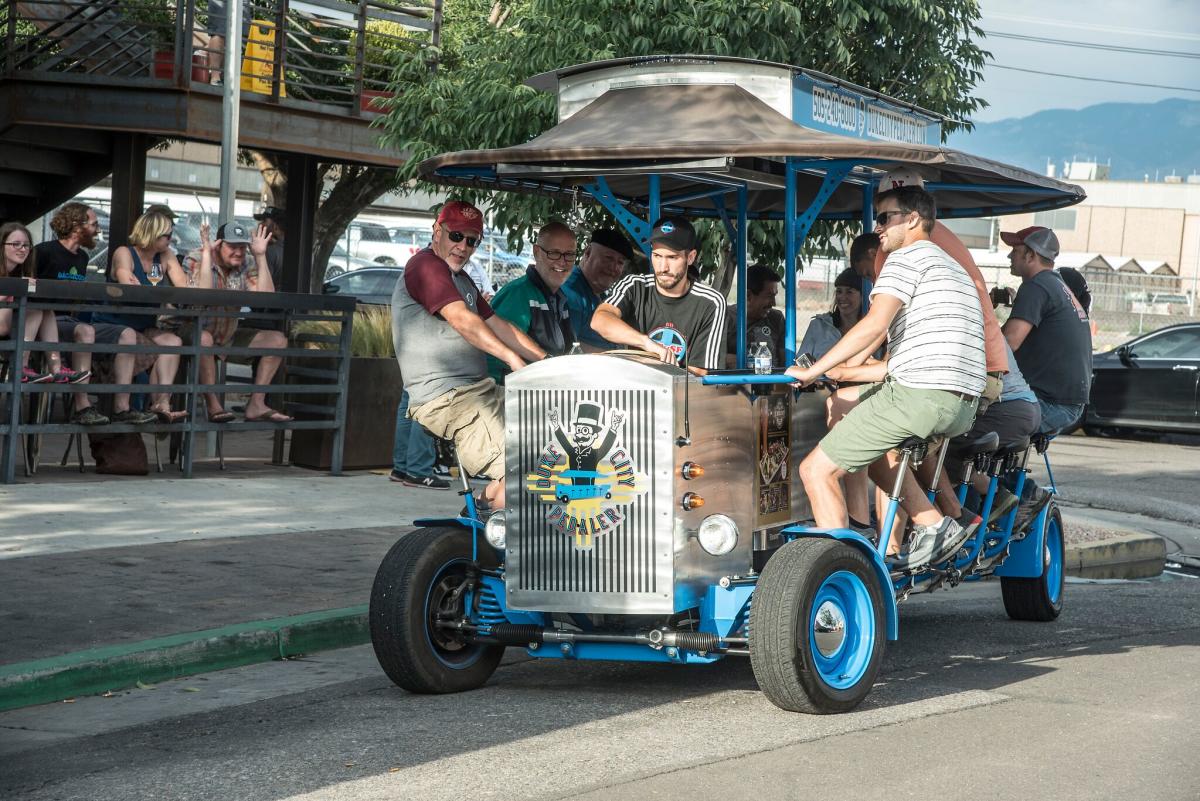 Book a spot on Tour ABQ's Duke City Pedaler for a special Pub Crawl-oween on Halloween weekend or head to the 5th Annual Halloween Bar Crawl hosted by the Library Bar and Grill, downtown.
Duke City Pedaler: Pub Crawl-oween | October 29 | Learn More 
5th Annual Halloween Bar Crawl at The Library Bar and Grill | October 29 | Learn More 
8. Celebrate Halloween at El Vado
Head to El Vado for a new Halloween celebration. El Vado is celebrating Halloween with a DJ playing the best Halloween tunes, a costume contest and local arts and crafts vendors. There is plenty of fun for children and adults!
Vadoween | October 30 | Learn More
9. Enjoy a Seasonal Beer at a Local Brewery
Try a Pumpkin Noir from Marble Brewery, a Luna de Los Muertos Russian Imperial Stout from Tractor Brewery, or an OktoberFiesta Lager from Steel Bender Brewyard. Whichever Albuquerque brewery you choose you're sure to find a seasonal beer to scratch that pumpkin-flavored itch! 
Find more breweries in Albuquerque
10. Visit Albuquerque's Most Haunted Places 
With Albuquerque's layered past, you'll find numerous paranormal hot spots around the city, each with its own distinctive tales and ghostly characters. From hotels to iconic restaurants, there's a chance you may encounter a spirit or two. If you want a more guided tour you can still do on your own, check out Tour ABQ's The Amazing Chase: Albucreepy, where you can participate in a scavenger hunt, chasing down ghosts and ghouls in your own vehicle.
The Amazing Chase: Albucreepy | October 21-22, October 28-29 | Learn More 
Learn more about Albuquerque's most haunted locations