Albuquerque has a booming, award-winning craft brewing scene, and each season comes with a new batch of uniquely ABQ brews.
We can't wait for the crisp, full, colorful seasonal flavors of the coming fall beers. We've pulled together a list of some local favorite breweries and the fall brews and beer-centered events they'll be featuring in their seasonal lineup.
As the temperatures begin to drop and the leaves begin to change, check out some of the beers you'll only find in Albuquerque this fall:
Oktoberfest: A beer celebrating everything about Oktoberfest. This smooth, malty beer is sure to delight. Now available. 
Hank ESB: A variety of seasonal IPAs and lagers. It brings bold flavor perfect for a fall afternoon.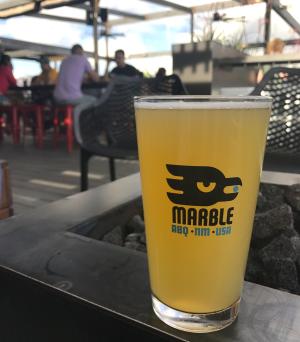 Pumpkin Noir: A dark pumpkin spiced ale. It is a fan favorite with the perfect balance of pumpkin and spice. Now available. 
Marblefest: An amber lager inspired by Oktoberfest. This craft brew will "transport you to a festival of your own." Now available.
Red Door Downtown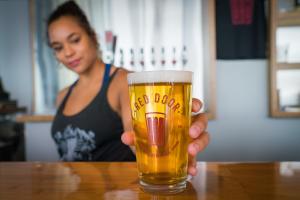 Prost Malone: An annual Oktoberfest beer. This traditional German marzen tastes just like a chilly fall day. Now available.

Oktoberfiesta: A seasonal beer brewed and served in celebration of the famous German festival. Full of malty overtones, this lager is smooth and easy to drink. Now available.
Tractor Brewing Company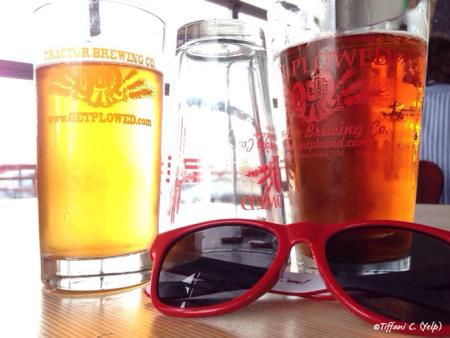 Luna de Los Muertos Russian Imperial Stout: A seasonal "Moon of the Dead" stout. It includes notes of chocolate and raisin and apricot esters. Now available.
Delicious Red Apple Cider: A cider perfect for the fall season. This cider features a smooth taste and flavor with a great balance of flavor and carbonation. Now available.
Fall Beer Events You'll Only Experience in ABQ
Rio Rancho Oktoberfest
September 24, 2022
Join several great breweries, bands, food trucks, vendors and games for the kids at the Rio Rancho Oktoberfest!
Learn More 
New Mexico Brew Fest
October 1, 2022
New Mexico Brew Fest is expecting thousands of thirsty craft beer lovers. With local live music, unique New Mexico craft beers, food trucks and more, New Mexico Brew Fest is the perfect event to celebrate fall beers.
Learn More
Enchantment Beer, Wine and Spirits Festival
November 12, 2022
Enjoy delicious beer, wine and spirits at the Enchantment Festival. This is the first-ever event in Albuquerque to showcase beer, wine and spirits at one festival.
Learn More