Albuquerque has a booming, award-winning craft brewing scene (did you know there are more breweries here per capita than in Portland?), and each season comes with a new batch of uniquely ABQ brews.
While we're still savoring the final weeks of summer here in the warm Albuquerque sun, we're also already anticipating the crisp, full, colorful seasonal flavors of the coming fall beers.
We've pulled together a list of some local favorite breweries and the fall brews and beer-centered events they'll be featuring in their seasonal lineup.
As the temperatures begin to drop and the leaves begin to change, check out some of the beers you'll only find in Albuquerque this fall: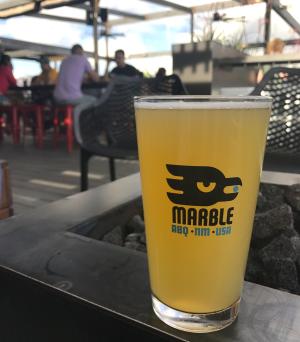 Pumpkin Noir: A dark pumpkin spiced ale. In the brewery's own words on this brew: "Our lady of darkness always chooses the burnt piece of pumpkin pie. Heads have been known to roll around here until we achieve the perfect balance of carbonized fruit, delicate spice, and velvet viscosity." Release date to be announced. 
Reserve Ale: A barrel-aged American strong ale. About this fall seasonal beer, Marble says it's "A great bear of a beer, complex and layered for a warm, full flavor. Aged in bourbon barrels, this uniquely American ale acquires notes of oak, vanilla and bourbon. Rich and warming, our limited edition ale can be savored now or cellared for several years." Release date to be announced.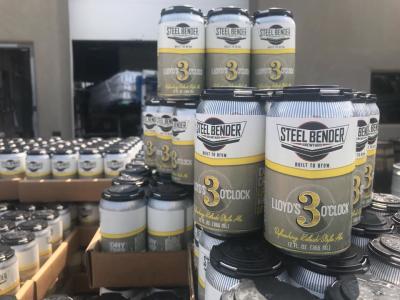 Alewitch Pumpkin Ale: A fall season staple. This brew is made with real pumpkins for the best flavor.  
Misfitter Altbier: A throwback to the pre-lager days in Germany. Misfitter is a decidedly malty brew with just enough hops to add balance. Though technically an ale, Steel Bender lets this one lager for a bit to smooth out any rough edges and add to its drinkability. This seasonal brew will be released on September 27 during Steel Bender's OktoberFiesta event. It will also be pouring at Marblefest on September 29 (keep reading for details). Prost!
Oktoberfiesta: A seasonal beer brewed and served in celebration of the famous German festival. Available now at the taproom.
Black [Hole Sun] IPA: An IPA in support of a cause! A portion of all Black [Hole Sun] IPA sales will be donated to two local organizations, AGORA Crisis Center and Children's Grief Center in support of National Suicide Prevention Awareness Month. Donations will continue until all the beer runs out! Available now at the taproom. 
Alewitch Pumpkin Ale: According to Steel Bender, this ale is "made with real pumpkins from local Farmer's Daughters." Release date is Ocotober 4, and will feature a food pairing created by the brewery's chef Jason Baczkiewicz. 
Harvest Pale Ale: This Pale Ale is brewed in the spirit of late summer days when the heat begins to relent but isn't quite ready to give up its hold. Tropical and orange aromas from Azacca and El Dorado hops float on this medium bodied pale ale. Feel and do good when you drink this brew! All proceeds of taproom sales through September 30 will go to The Storehouse NM. 
Kaktus Brewing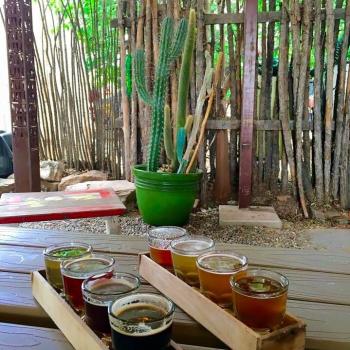 Basil Lager: A seasonal herbed beer sure to please this fall. You can get your hands on this brew the third week of August.
Fest Bier: Another specialty Oktoberfest brew. This one brought to you from the brewery that believes balanced beer means a balanced life. Look for this brew the first week of September.
Pumpkin Dunkel: A pumpkin spiced German lager. This fall staple will make its appearance at Kaktus the first week of October.
Red Door Brewing Company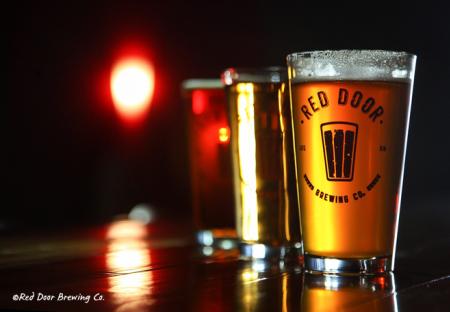 Smoked Pumpkin Saison: A seasonal take on the Belgian beer. Saisons have been making a rise in popularity in the States in the past years, and light but bold flavor is usually a crowd pleaser. Look out for this brew towards the end of September/mid October. 
Fall Beer Events You'll Only Experience in ABQ
Albuquerque Hopfest
September 8, 2018
New Mexico's biggest beer festival is back for another weekend of ultimate beer sampling showcasing over 60 local and regional breweries, three separate stages of top-notch local bands, games, artisans to shop from and more!
Learn More 
Marble Fest Hosted by Marble Brewery Downtown
September 29, 2018
Seven New Mexico breweries are gathering together to host a locally inspired Oktoberfest celebration this fall. Bosque Brewing, Boxing Bear Brewing, Canteen Brewhouse, La Cumbre Brewing, Quarter Celtic Brewpub, Steel Bender Brewyard, Toltec Brewing and Marble Brewery will all be there with German-inspired beers.
Live music on Marble's iconic patio stage will include six bands starting at noon: Red Light Cameras, Merican Slang, Moonshine Blind, Partizani Brass Band, Tesuque Revolt, and Big Spank.
Food from four different eateries will be there including Malagueñas, Street Food Institute, Urban Hot Dog, Burque Bakehouse!  
Learn More
Balloons & Brews at Steel Bender Brewyard
October 6-14, 2018 (every day during the 2018 Albuquerque International Balloon Fiesta®)
For a unique Balloon Fiesta experience, Steel Bender Brewyard will be opening early every morning during the famous ballooning event, (around 7am each day), serving breakfast burritos, locally baked pastries, delicious hot cocoa, Pour Vida Coffee Roasters coffee, and of course beer! Each day, they'll be serving beer, mimosas, beermosas, bloody beers, wine and champagne. Enjoy breakfast and a beverage on their patio overlooking the Sandia Mountains and watch the balloons go by and overhead. 
Learn More