Whether you enjoy skiing, snowboarding, or simply the beauty of snow, the Sandia mountains deliver prime shredding conditions with a pretty cool view.
Open 9 a.m. to 4 p.m. Friday-Sunday, the Sandia Peak Ski Area offers 35 runs from beginner to advanced. If you have your own equipment, consider taking the Sandia Peak Aerial Tramway. With lift tickets being one of the lowest in the state, it makes for an inexpensive weekend getaway. 
Follow this one-day itinerary to take in the tastes, sounds and sights of a few local favorites as you embark on your next skiing adventure.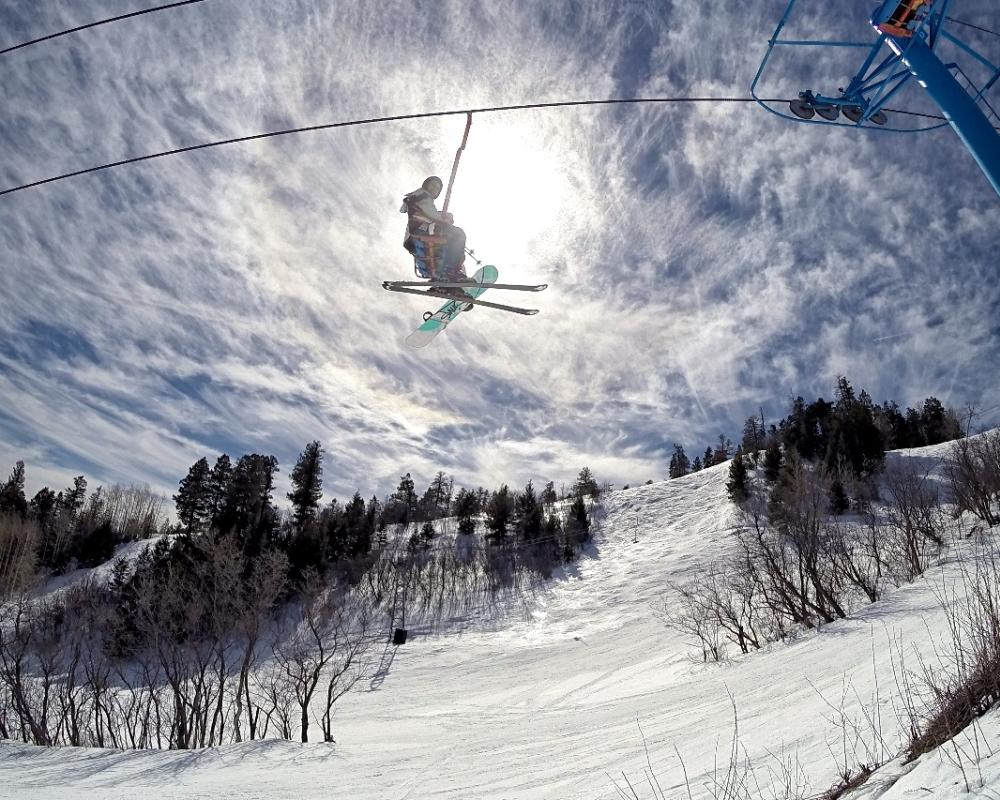 Morning 
Grab your early morning fuel by stopping at Blake's for one of their famous, mouth-watering, appetite-quenching breakfast burritos. If you have time to enjoy a sit-down restaurant, check out Albuquerque's Tasty Top 5: Breakfast Burritos for a few suggestions. Next, stop by New Mexico Pinon Coffee for a cup of joe with a local twist as you make your way to the slopes. 
If you have your own equipment, and have decided to take the aerial tram, you can grab a lift ticket and tram combo pass for just $65. Buy tickets online or at the tram's base for this unique experience that is sure to amaze. As you enjoy the 11,000 square mile panoramic view, you may not realize that you have arrived at your destination in a mere 15 minutes.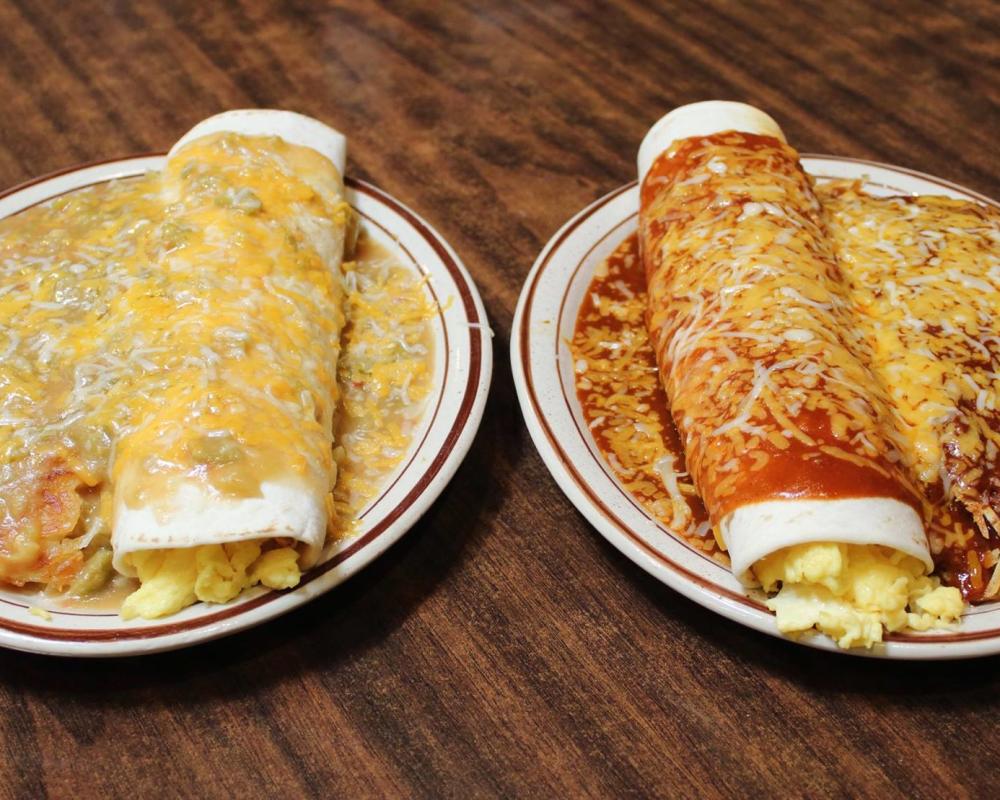 Afternoon
For the advanced winter sports enthusiasts, take a plunge down the "Diablo," Spanish for devil, black diamond trail for a thrilling adrenaline rush. Not quite ready to take the devil's plunge? Then give the Bambino, one of the ski area's green trails, a try. Feeling a little rusty or are you a total beginner? Then sign up for one of the ski area's group lessons starting at $40 for a half day. 
Take a quick lunch break at Double Eagle II Cafe, or have an extended midday break and indulge in a bowl of green chile mac and cheese at Ten 3, followed by a quick hike on the Peak Nature or Kiwanis Cabin walking trails. Breathe in the fresh air at the 10,378-foot crest before heading back out on the powder.

Evening
As you make the descent back down the mountain, the only questions on your mind should be: margarita or beer? Red or green? Sandiago's Grill at the Tram has ample options with a modern flair that are sure to satisfy. If you are looking to warm up with a plate of the ultimate homestyle comfort food, then look no further than Papa Felipe's New Mexican Restaurant for a bowl of their seasonal New Mexico Pot Pie.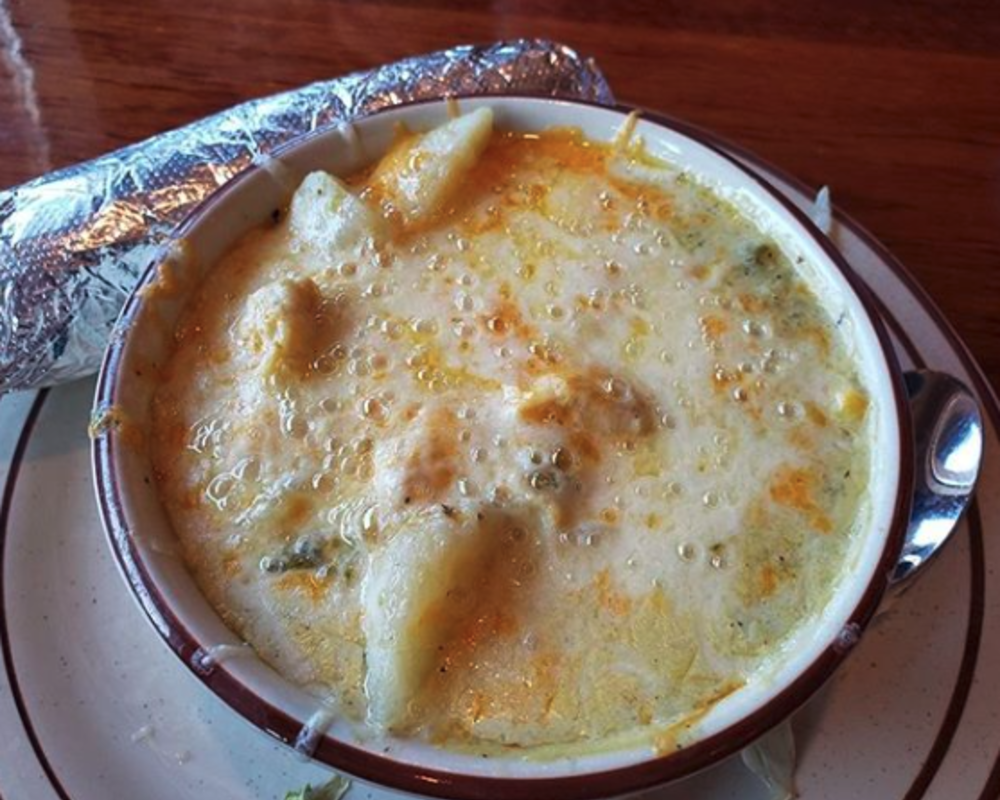 Extend Your Stay
Did you know Albuquerque is one of the few places where it is possible to "ski & tee" on the same day? Mix it up by taking in the beauty of the Sandias while playing a round of golf at Sandia Resort & Casino's Golf Club. The lush, green and sunny landscape will be quite the contrast from the winter wonderland at the top of the crest. Not ready to leave the snow behind? Then spend some time snowshoeing or inner tubing before wrapping up your skiing adventure. And check out some more ways to play this winter in Albuquerque.