Albuquerque has no shortage of amazing dining experiences, and some of the best restaurants can be found in the city's hotels. Here are a few of the diverse hotel restaurants that you won't want to miss.
Apothecary Lounge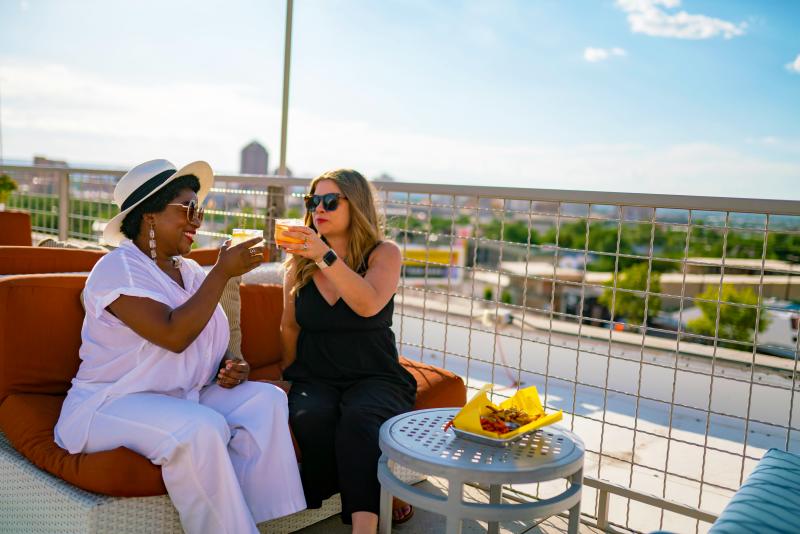 Photo Credit: Jak+Flux
Apothecary Lounge is a speakeasy-style bar located on the roof of Hotel Parq Central. The bar offers an extensive selection of classic and modern cocktails, along with an assortment of food. The menu changes seasonally, so you're always guaranteed a delicious experience.
Carrie's Restaurant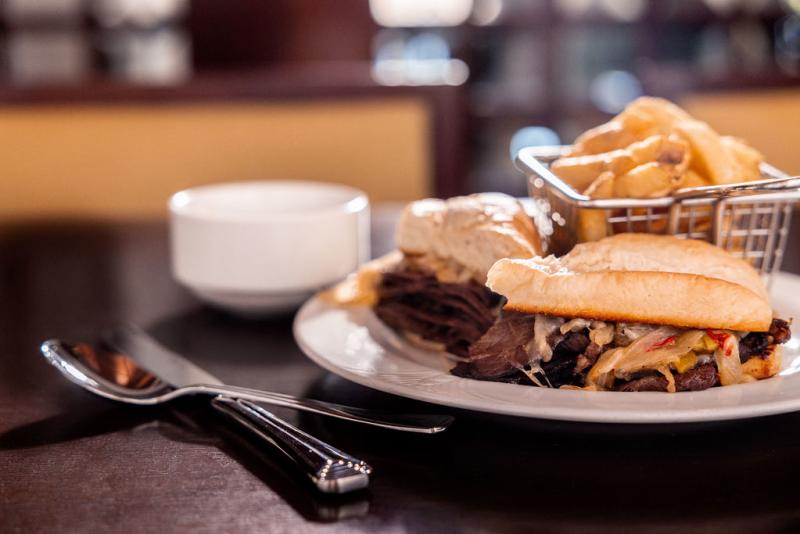 Photo Credit: Facebook
Carrie's Restaurant brings quality food to downtown Albuquerque inside the Clyde Hotel. Dine on comfort classics in a restaurant that honors the legacy of Carrie Tingley, the wife of former New Mexico governor Clyde Tingley.
El Vado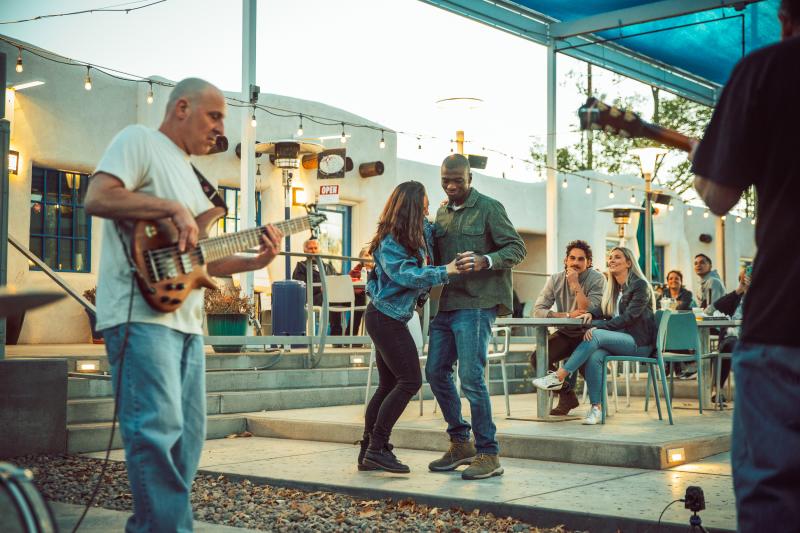 Choose among numerous eateries when you visit the El Vado Motel. The El Vado Taproom offers delicious craft beer selections. Try some fine Costa Rican dining at Buen Provecho, or stop for a green chile cheeseburger at Bosque Burger.
Garduño's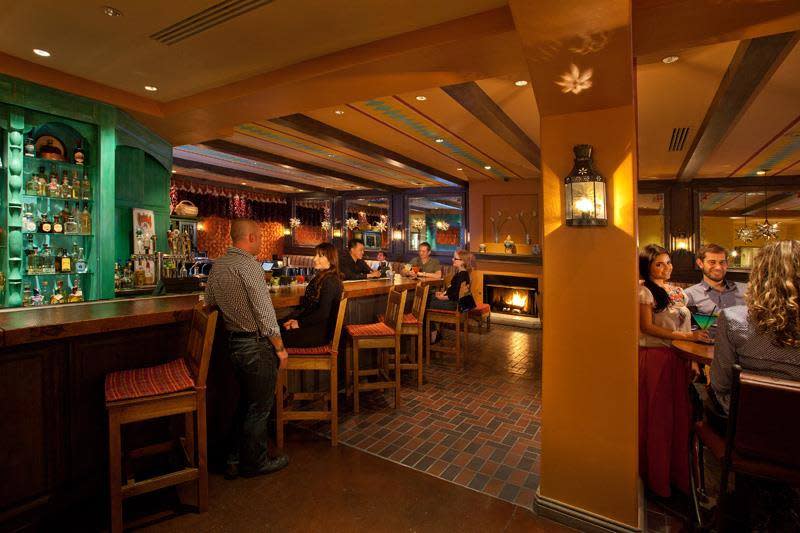 Photo Credit: Facebook
Garduño's is a classic New Mexican restaurant located inside Hotel Albuquerque. The restaurant is known for its delicious margaritas and New Mexican food. The atmosphere is warm and inviting with vibrant decor.
Level 5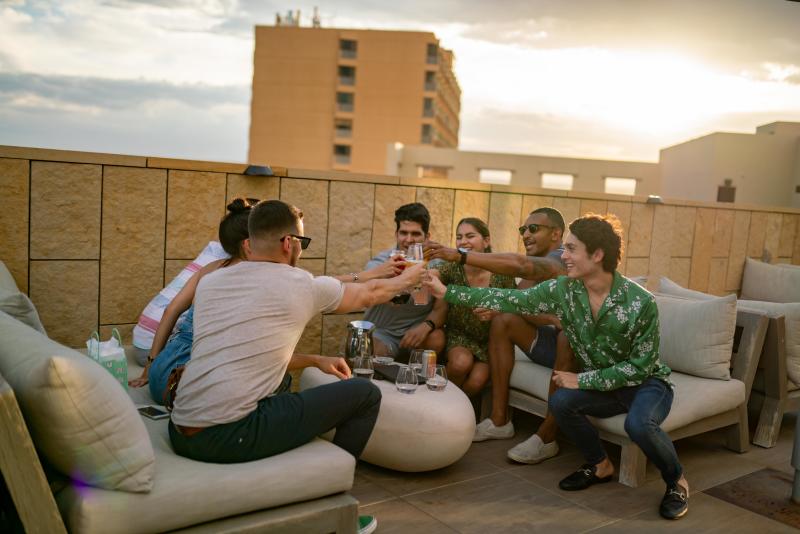 Photo Credit: Jak+Flux
Located on the fifth floor of Hotel Chaco, Level 5 offers breathtaking views of the Sandia Mountains. The restaurant specializes in contemporary Southwestern cuisine and features dishes made with locally sourced ingredients.
Lounge 201 & Patio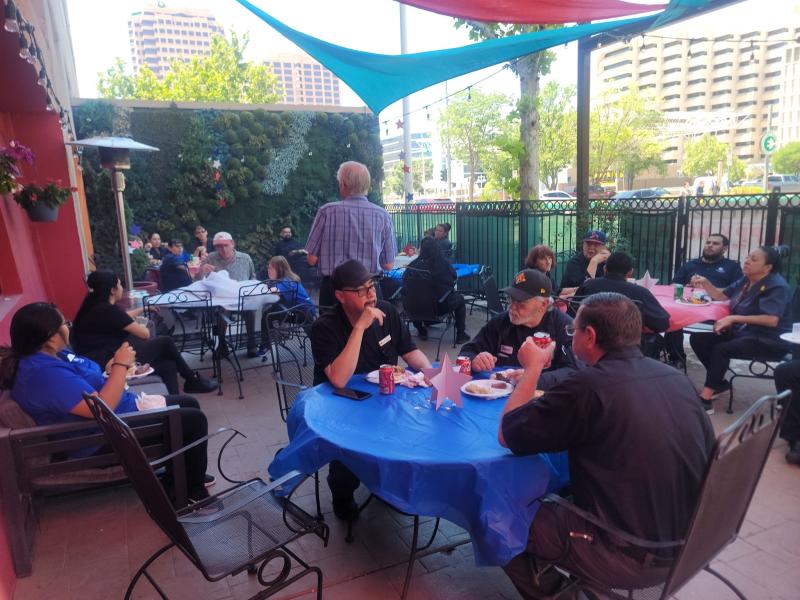 Photo Credit: Facebook
Open for breakfast, lunch and dinner, Lounge 201 is inside the DoubleTree by Hilton and conveniently located next to the Albuquerque Convention Center. The restaurant's outdoor patio is a great place to enjoy a local craft beer while dining on dishes such as beef barbacoa tacos.
MÁS Tapas y Vino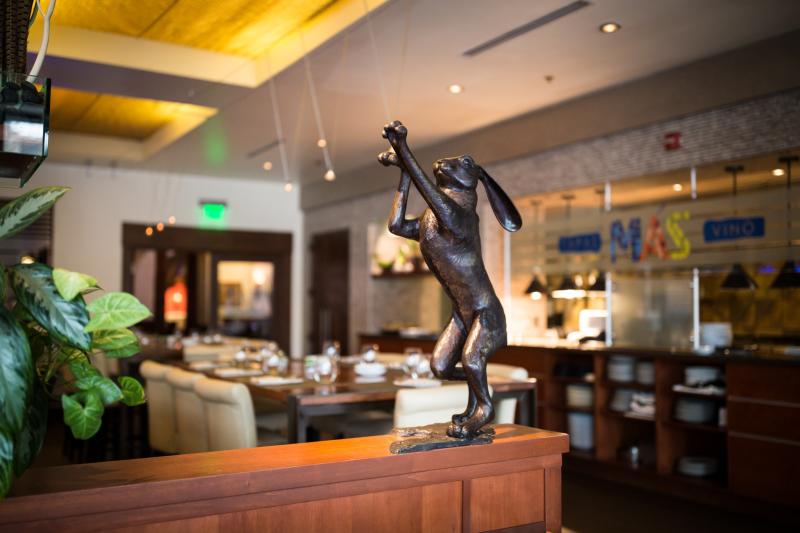 Photo Credit: Facebook
MÁS Tapas y Vino is located inside the iconic Hotel Andaluz. This cozy and intimate eatery serves a wide variety of small plates that are perfect for sharing. The menu includes traditional Spanish dishes along with more contemporary fare.
Painted Lady Bed & Brew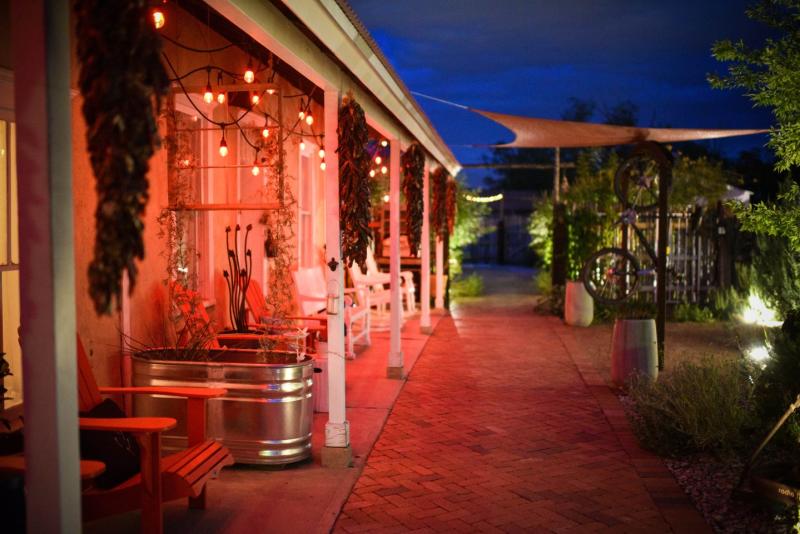 While not a typical restaurant, Painted Lady Bed & Brew offers a unique twist to a bed and breakfast. Enjoy a daily local craft beer while exploring the historic grounds of a 19th century former saloon.
Wild Avocado Cork & Tap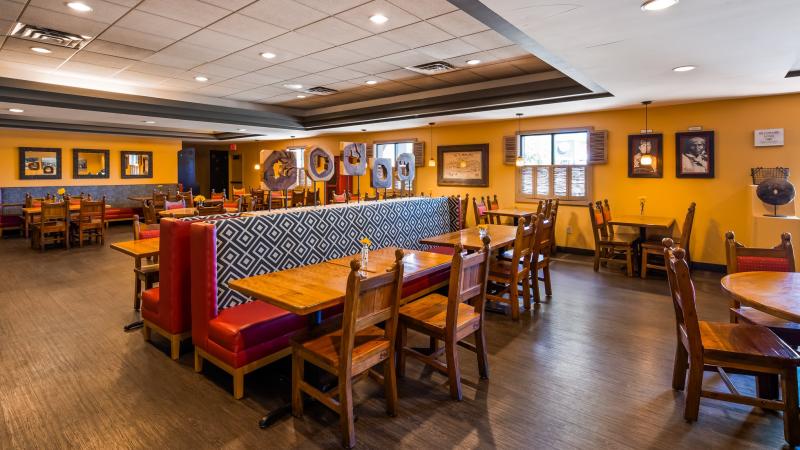 Photo Credit: Facebook
Wild Avocado Cork & Tap is the on-site restaurant at Best Western Plus Rio Grande Inn. This casual restaurant serves up breakfast and dinner where avocados play the starring role. Pair your food with a local wine or beer on tap.