If you want to impress your special someone with gorgeous gifts and fancy dinners, Albuquerque can certainly provide. But for daters on a dime, Albuquerque offers a host of inexpensive, fun-filled date options so you can enjoy a romantic day together without breaking the bank. We've compiled some of the most memorable date ideas that will delight you, your date and your piggy bank.
Picnic and Hike at the Elena Gallegos Picnic Area 
Enjoy a romantic meal together in the foothills of the Sandia Mountains. If you're in an outdoorsy mood, take a short hike on the Cottonwood Springs Trail. You'll find shaded rest stops with original artwork that you and your date can stop to admire. The Sandia Mountains were named for their glorious pink colors at sunset, so take in the magic (and the romance).
Admission: $3 per vehicle.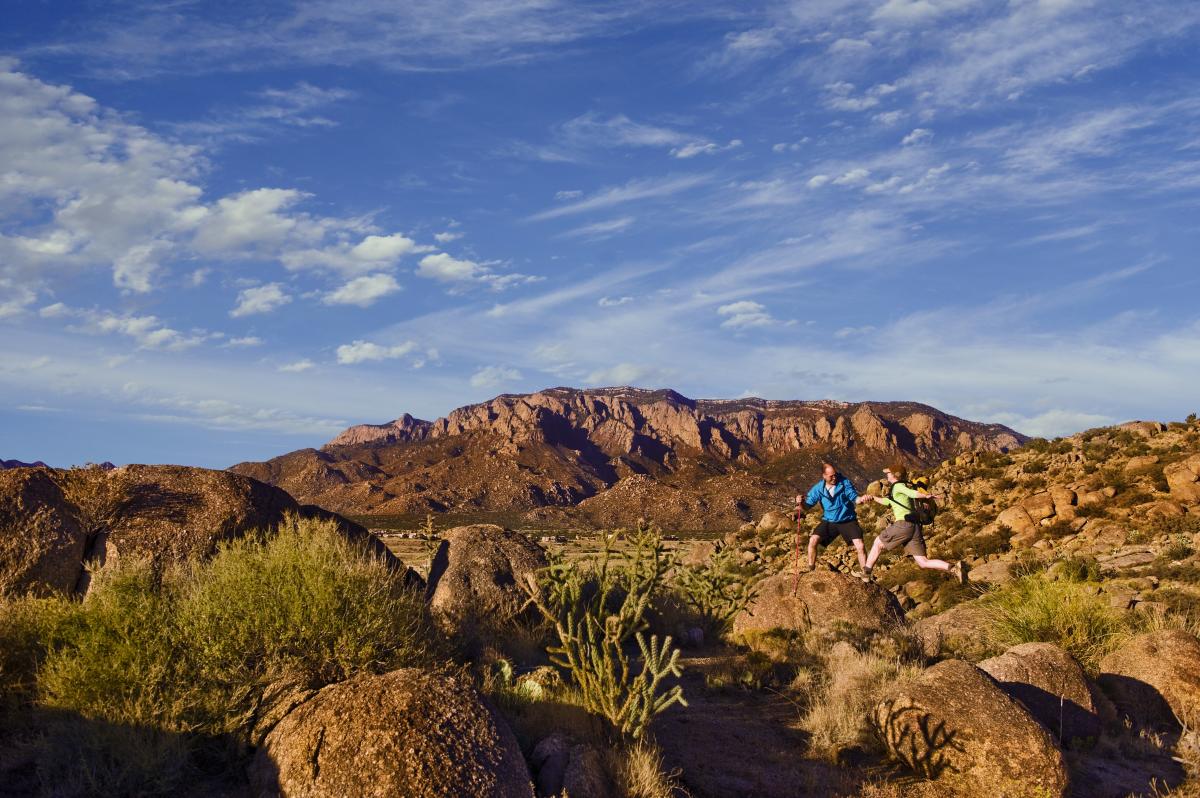 Take an Outdoor Yoga Class
Yoga in the desert sun? In the Duke City, it's actually a lot of fun. Albuquerque ranks No. 9 on the list of Best Cities for Outdoor Yoga, according to LawnLove.com. The Albuquerque Museum offers free YogaZo, so pack two mats and make an evening of it. If you're willing to pay for a funky, one-of-a-kind yoga experience, check out YogaRitas. It's a fabulous mix of yoga and margaritas, complete with a mascot pig named Tequila Barbie.  
Admission for YogaZo at the Museum: free, reservation required.
Admission for YogaRitas: $20 per person (includes a margarita).
Stroll through the Downtown Growers' Market
Take your date on a Saturday morning excursion to Robinson Park. Browse, chat with vendors and taste delicious samples. You and your date can sway to local live music and enjoy a leisurely morning together. Feeling inspired by the flowers, fruits and veggies on display? Pick out some pretty plants to start your own garden. 
Admission is free.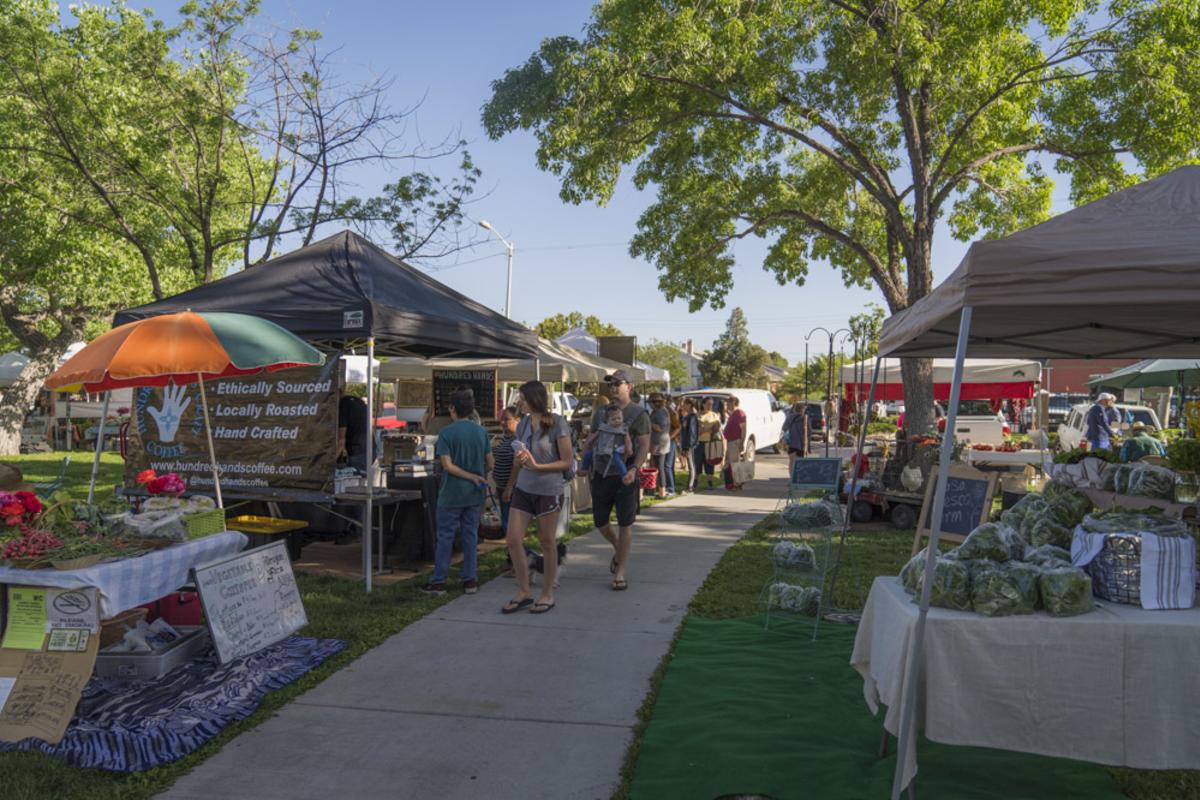 Take a Self-Guided Mural Tour 
Albuquerque boasts a bounty of beautiful, brightly colored street art. Pick out some of your favorites. Then use the Muros de Burque map to go on an art-filled drive, stopping to appreciate the vivid details, bold lines and stories that the murals tell.
Cannonball into Blue Hole
Show off your daredevil side by jumping off the cliffside into 82 feet of cool, aquamarine bliss. The water stays at a constant 62 degrees Fahrenheit, so Blue Hole is the perfect place to cool off on a hot summer day. Flaunt your diving skills, or jump in together for some flirty fun in the sun.
Parking: $10. Free admission.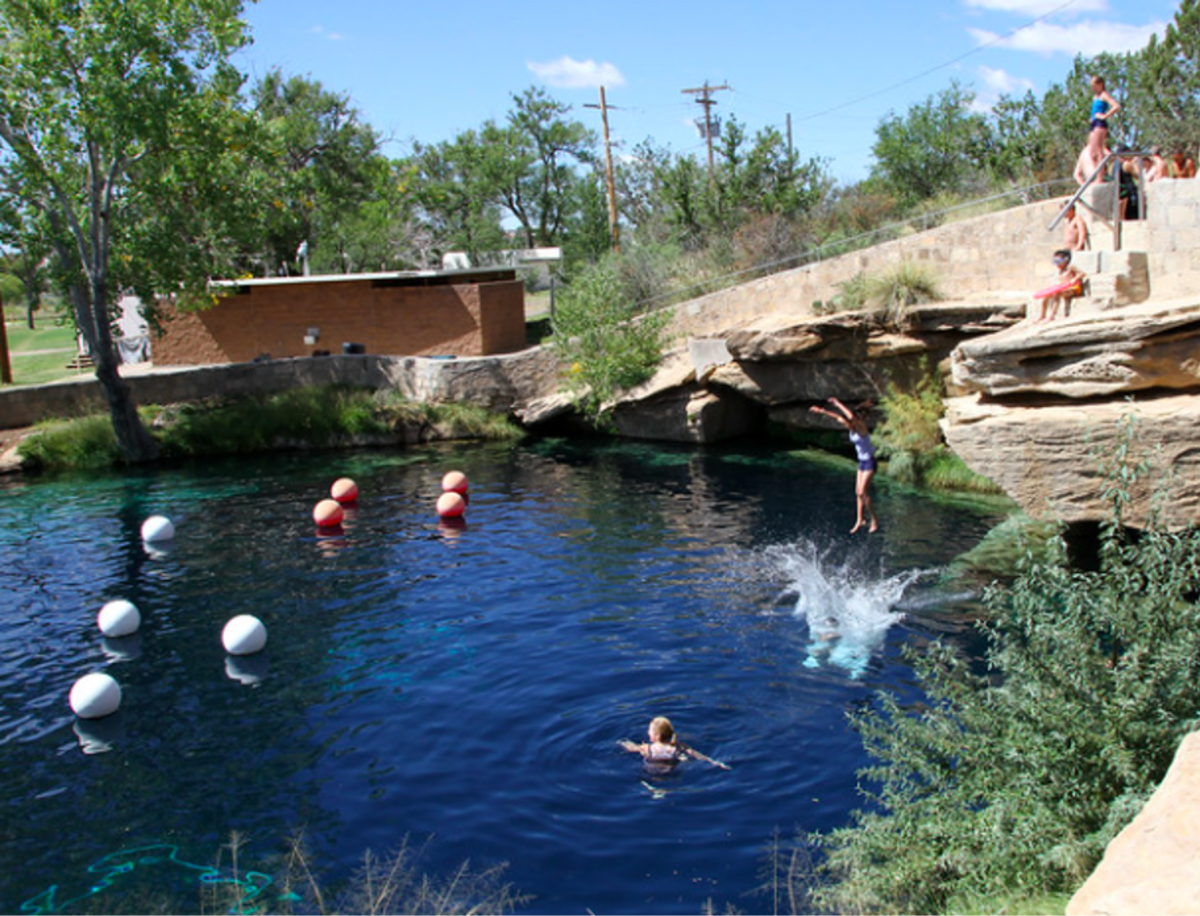 Source
Celebrate Happy Hour in Historic Old Town
Spend an afternoon strolling through picturesque Historic Old Town, admiring old adobe architecture and perusing the shops. Check out the area's selection of local pottery, paintings and sculptures. Then take your date out for drinks without the sticker shock. Relax with a margarita on the patio of Church Street Café near the Old Town Plaza or drive down the road to Sixty-Six Acres, a modern bar and grill that offers $5 well drinks and house wines. You can also enjoy happy-hour drink specials on the rooftop of Seasons Rotisserie & Grill in the Old Town area.
Tinkertown Museum
Surprise your date with some carnival-style fun. The main exhibit features a miniature 1880s Western town, complete with 26 buildings and 300 hand-carved, animated characters. Take a step into the past and enjoy this slice of Americana with your date. You'll never run out of quirky exhibits to discuss!
Admission: $6 per person.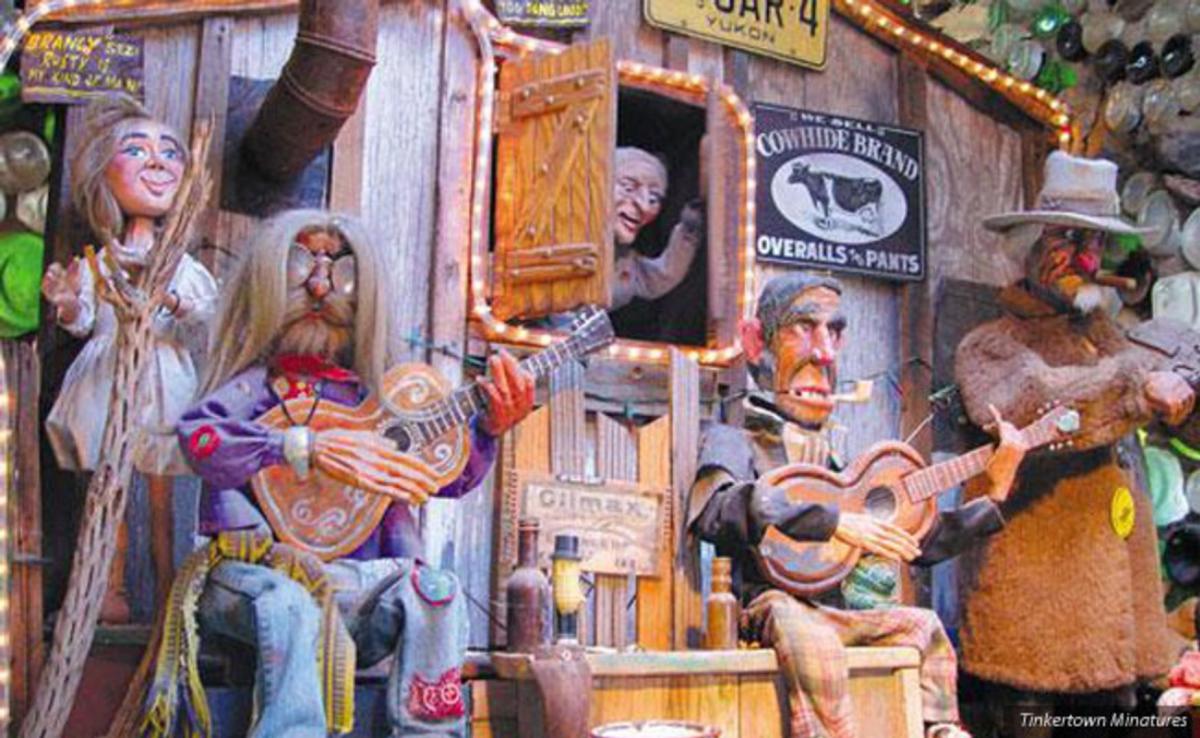 Go On A Bike Ride
As Albuquerque sails into autumn, take your date on a bike ride down the Paseo Del Bosque Trail. Admire the skyline and the golden vistas of the Rio Grande Valley. With 16 miles of paved trail and access to the river, you can ride as far as you'd like and take a breather down by the water.
Free admission.
Frugal Fun
Willing to spend a little more? Take in a New Mexico United, Isotopes, Bullsnakes or Gladiators game. Tickets average about $15, and that's not counting drinks and food. But if you're running low on cash, sometimes it just makes cents to be frugal.