In a city full of many flavors, it can be tough to choose from so many great restaurants. Maybe you're looking for just the right atmosphere, food specials and flights of craft beer, or maybe a rooftop getaway to watch the colors change on the Sandia Mountains is more your style. 
If it's happy hour specials you're after, this guide is sure to give you a variety of options for any kind of craving. 
Sixty Six Acres - Kitchen / Cocktails / Craft Beer
Located in the Old Town area (across the street from the Indian Pueblo Cultural Center) is a modern bar & grill. Enjoy dining inside the contemporary restaurant or meet friends outside on the huge patio for daily specials. The patio is pet friendly and has a fireplace for those crisp evenings.
Happy Hour Daily 4-6 p.m.
$2 off drafts | $5 well drinks | $5 house wines | special house tapped cocktails, & food specials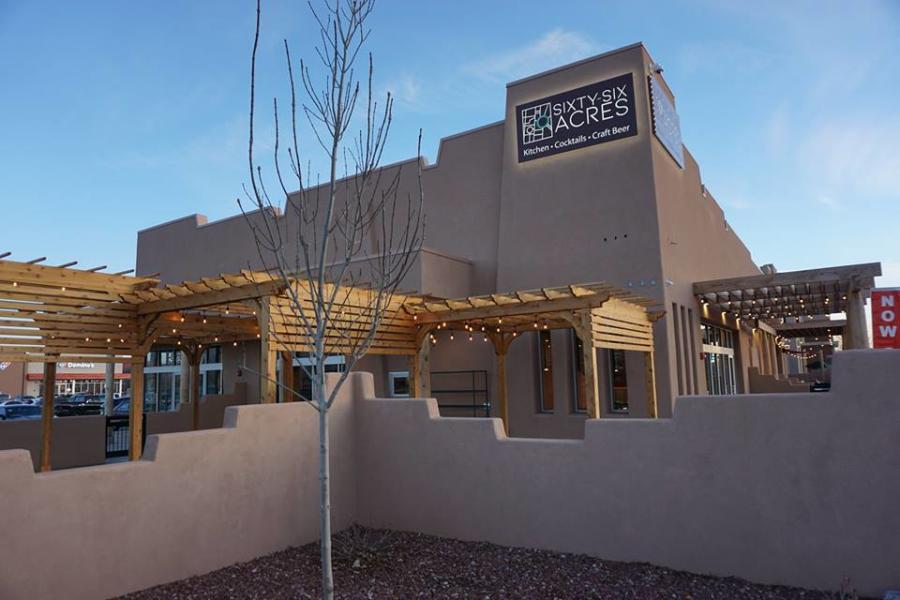 Image Source: Facebook
Garduño's of New Mexico Restaurant & Cantina at Old Town, inside Hotel Albuquerque at Old Town 
Garduño's serves authentic regional New Mexican and Mexican cuisine and offers an extensive selection of tequila, wine, liqueurs, and world-class margaritas. Dine in the hacienda-style restaurant and bar area or relax outdoors in the lush garden patio.
Happy Hour Monday - Thursday 4-7 p.m. | Friday 4-6 p.m.
Margarita Monday - $5 House Margaritas all day long
Taco Tuesday - $5 hard or soft shell tacos with a selection of chicken, beef or steak
Season's Rotisserie & Grill
Season's features American-style cooking highlighted by the best and freshest ingredients, paired with great wine and great service. Casually dine in the elegant dining room or sip cocktails on the rooftop patio that overlooks Historic Old Town while enjoying the Albuquerque sunset.
Happy Hour Monday-Friday 4-6:30 p.m. | 9-10 p.m.
Select craft cocktails $5.50
Food Specials
Image Source: Facebook
Brixens 
In the heart of Downtown Albuquerque, Brixens draws inspiration from New Mexican culture, as well as regional cuisines from across America. They have an extensive American craft beer program, a diverse and accessible wine list, and fresh, original cocktails. While you're there, enjoy live music, karaoke, trivia, and sports games.
Happy Hour - Tuesday-Saturday and all day Sunday 
$3 Beer | $4 wine | $5 cocktails | weekly food specials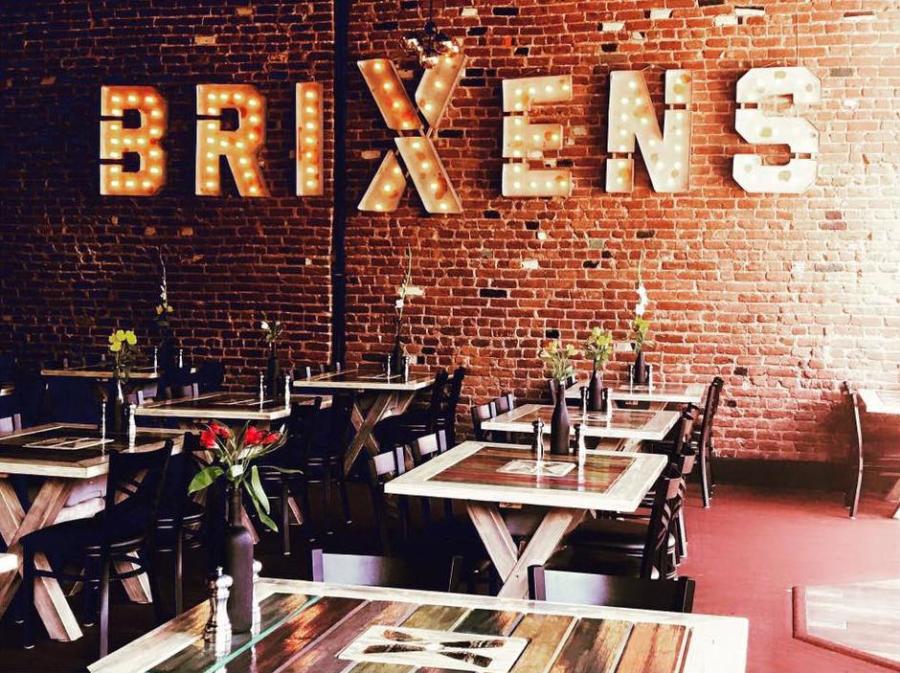 Image Source: Facebook
Apothecary Lounge 
The indoor/outdoor lounge located on the Hotel Parq Central Rooftop overlooks Downtown Albuquerque's skyline. With vintage apothecary bottles, and a relaxed, friendly atmosphere, this patio sets the perfect scene for catching up with friends or unwinding with colleagues. The lounge specializes in seasonal cocktails and stocks some of the finest liquor and beer in Albuquerque. 
Happy Hour Daily 3-6 p.m. and all day Sundays 
Speciality Cocktails $8 | Well drinks $7 | Draft Beer $5 | $4 bottled beer | House Wine $6
Ibiza Urban Rooftop Lounge 
Located in the Historic Hotel Andaluz Albuquerque, Curio Collection by Hilton, Ibiza is on the second level of the hotel. Spend the evening at the urban rooftop lounge in a casual dining setting. Take in the vibrant downtown sky while cooling off with a frose. 
Happy Hour Monday-Friday 5-7 p.m.
Appetizer specials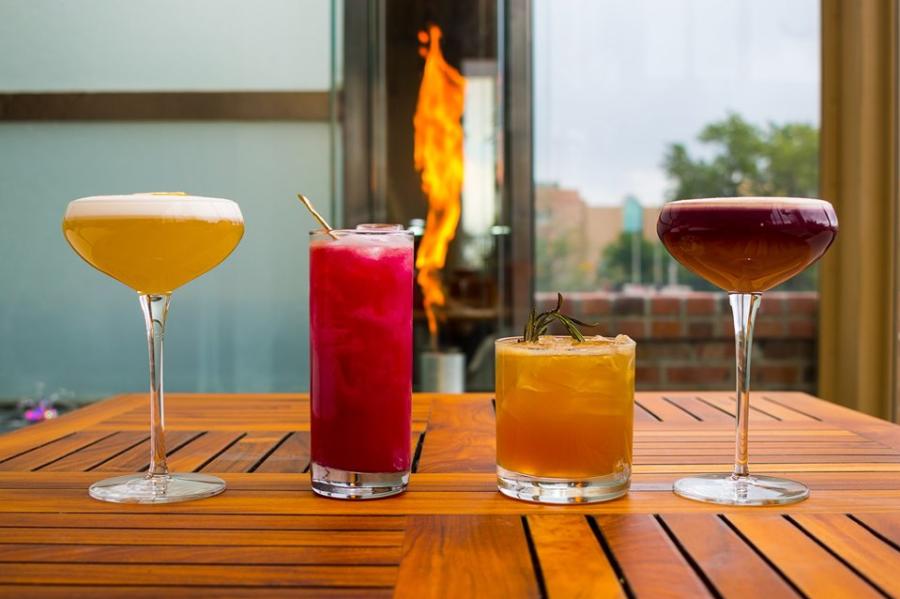 Image Source: Facebook
The Library Bar & Grill
Located in Downtown Albuquerque, The Library Bar & Grill is the perfect place to enjoy dancing, drinks, comfort food and sports. There are pool tables and TVs surrounding the two bars. Come early for an evening dinner and stay for drink specials until 2 a.m. 
Weekly Drinks Specials
Monday-Friday $5 select shots 
Saturday & Sunday $3 Bud and Bud Light bottles
Food Specials Weekly
Sister Bar -Downtown
Sister Bar opened in 2012 and has since become an established live music and nightlife venue. With a diverse calendar of booking from local bands to national touring acts, Sister is nothing short of a fun atmosphere. They even have a variety of pinball machines and arcade games you can play between drinks.
Everyday - 4-8PM
$1 Off Drafts
Zinc Wine Bar & Bistro
Located on historic Route 66 in the Nob Hill neighborhood, Zinc offers a formal yet relaxed atmosphere where diners can enjoy a quick bite with a glass of wine or settle in for a truly elegant dining experience. With its numerous wines by the glass, full bar and high quality – yet affordable – American bistro fare, Zinc has something to offer everyone.
Happy Hour Everyday - 5-7 p.m.
$3.50 Beer | $6 Cocktails | Wine by the Glass | $8 Martini's
Food: $6-$8 on select appetizers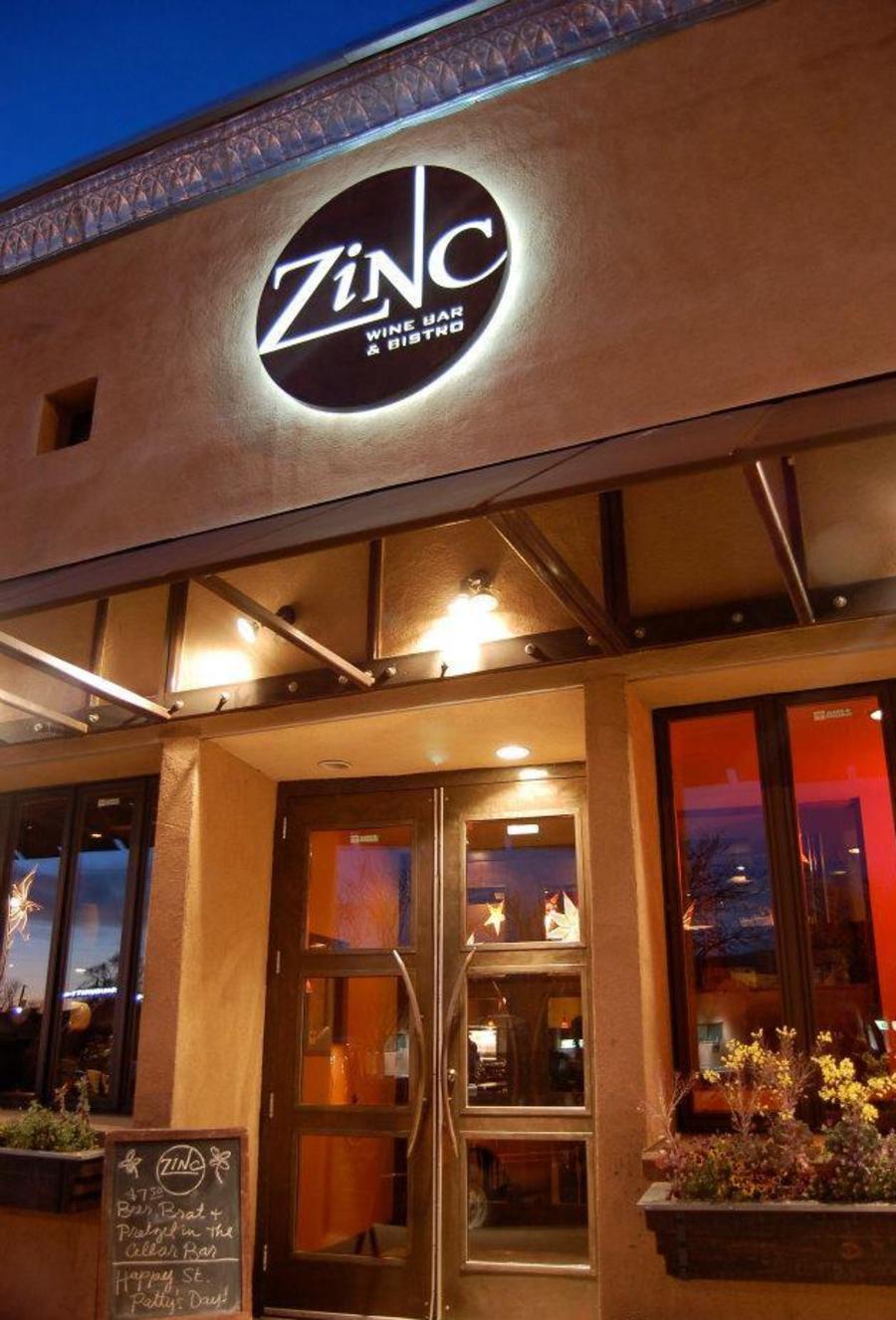 Image Source: Facebook
Monte Vista Fire Station Restaurant & Bar
In Nob Hill near UNM, this college hang out has become infamous by locals of all ages. This historic building has two floors, three patios and fireplaces. The firehouse is more than just a restaurant but rather a place for food, fun and spirits. Wind down with live music and daily food and drink specials throughout the week.
Happy Hour Monday-Friday 3-7 p.m.
$1 off all drinks
Gecko's
As the first Gastro Pub in Nob Hill, Gecko's is known as the place to be before and after all Lobo sporting events and Isotopes games. With 11 hi-def TV's and a patio for relaxing, Gecko's is a favorite among foodies and sports fans.
Nob Hill | Everyday Happy Hour 4-7pm 
Academy | Everyday Happy Hour 4 -7pm
$3.50 Well Drinks - $3.50 House Wine - All 20 Drafts $3.50 - 3 for 2 Tapas
Copper Lounge
The Copper Lounge offers two distinct bars—an upscale bar and lounge offering food and craft cocktails in a retro 1920s setting, and an open air bar focusing on boilermakers and sports on TV! This newly renovated bar is now full of vibrant colors, unexpected flavors and unique pairings. 
Happy Hour Monday-Friday 3-6pm
$5 craft cocktails  | $4 Beer
Food specials ranging from $4-$8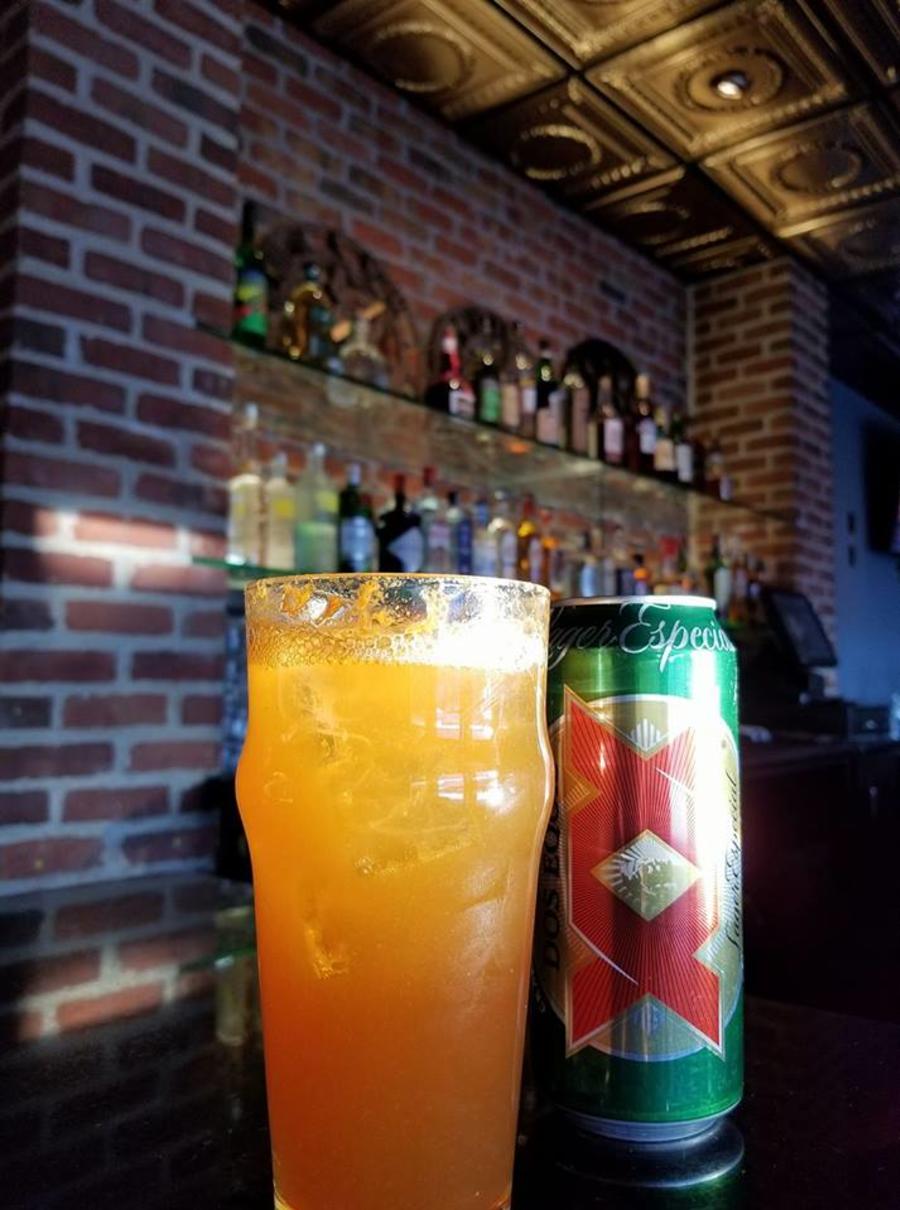 Image Source: Facebook
Matanza Beer Kitchen Nob Hill
Matanza prides itself on being a distinctly New Mexican celebration. Embrace the tradition of eating and drinking with good company while choosing from a wide variety of New Mexico made craft beers.
Happy Hour Monday-Friday 3-6pm
All Pints $3-$4
Classic or Blueberry Margaritas 2 for $5
Over 20 Different Tacos 3 for $6 or 5 for $8 (any combination)
Seasons 52
Monday through Friday, head to the bar at Seasons 52 for not one, but two different happy hour times. Try one of the 52 wines offered by the glass while enjoying a seasonal menu. 
Happy Hour Monday-Friday 3-6:30pm & 9pm-Close
$6 Wine and Cocktails
$5 Small Plates
Takumi
If you are a sushi lover, Takumi BBQ  is the spot for you. Have a drink at happy hour before digging in to a traditional Teppanyaki meal or creating your own Japanese style BBQ.
Happy Hour Monday-Friday 3-6pm
$2 off all appetizers, special sushi rolls and glasses of wine, sake or beer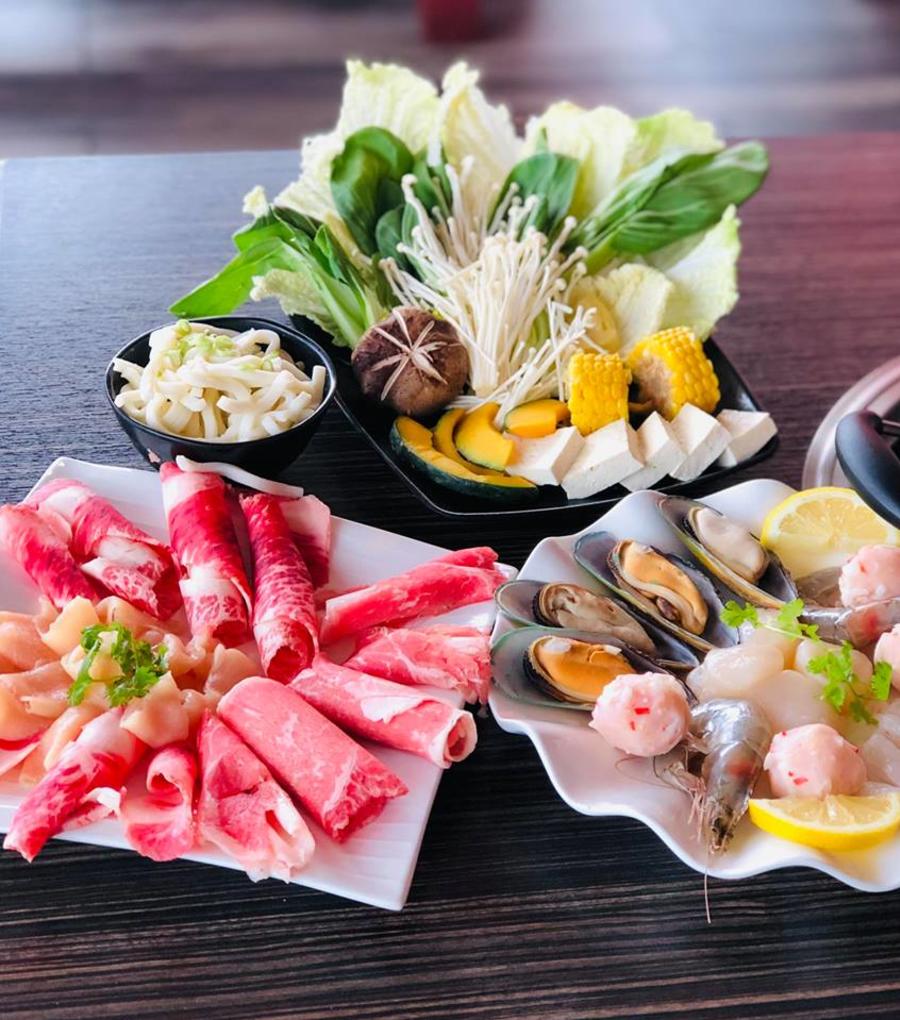 Image Source: Facebook
B2B2 Barrio
B2B2 Barrio is a modern taqueria in the heart of Uptown Albuquerque. Serving 13 kinds of tacos and 48 award winning NM crafted brews, there is endless combinations to be made.
Happy Hour Everyday 3-6pm
$2.50 craft brews
Bow & Arrow Brewing Co. 
Bow and Arrow values community, cultural heritage and appreciation of the land. Their decor incorporates both modern and vintage timeworn aesthetics, and shows hints of the Great American Southwest. Guests have communal and intimate seating options and can enjoy the onsite Beer Hall and outdoor patio with a wood burning fire pit.
Happy Hour Tuesday-Thursday 3-6 p.m.
 $1 off pints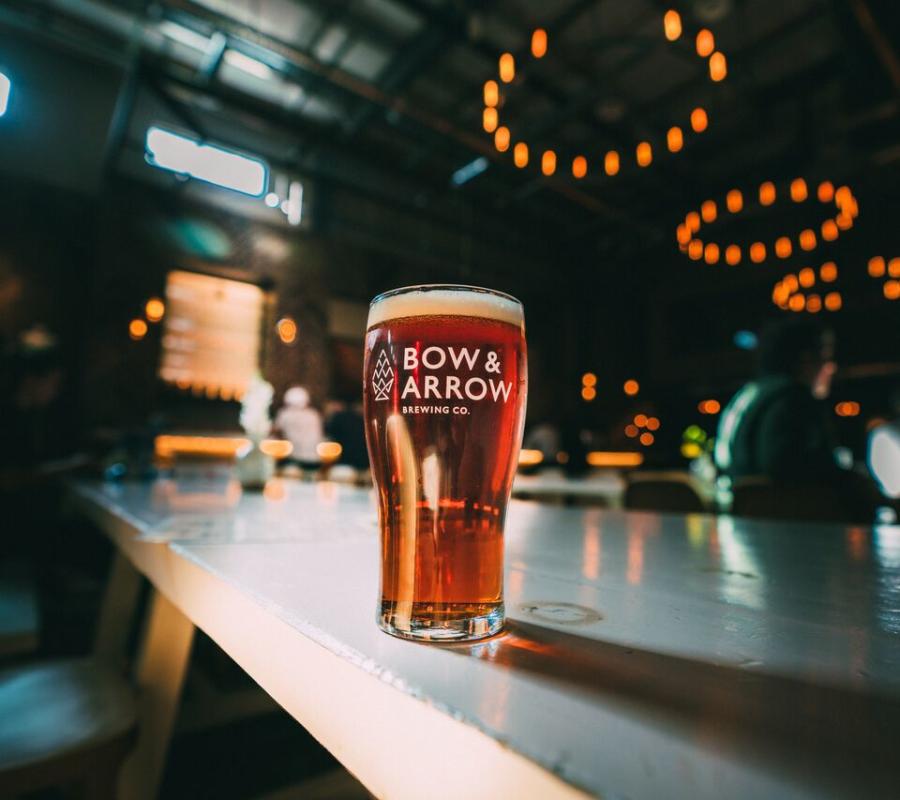 Rio Bravo Brewing Company 
A family oriented brewery with a dedication to the local community, Rio Bravo's tap room is equipped with a massive bar, outdoor patio accompanied with a stage, game room and TVs all around. Offering a full service kitchen, wine, handmade rootbeer and late drink specials, this place is guaranteed to feed any cravings you may have. 
Happy Hour Monday-Friday 3-6 p.m.
$3.50 pint specials
Red Door Brewing Company
Red Door prides itself not only on its amazing beer, but also a laid-back atmosphere and some of the best service in New Mexico. In addition, the brewery offers local ciders as an alternative for gluten-free diets. Pets and children are very welcome.
Happy Hour Monday-Thursday 4-6 p.m. and Sundays 12-10 p.m.
1 off pints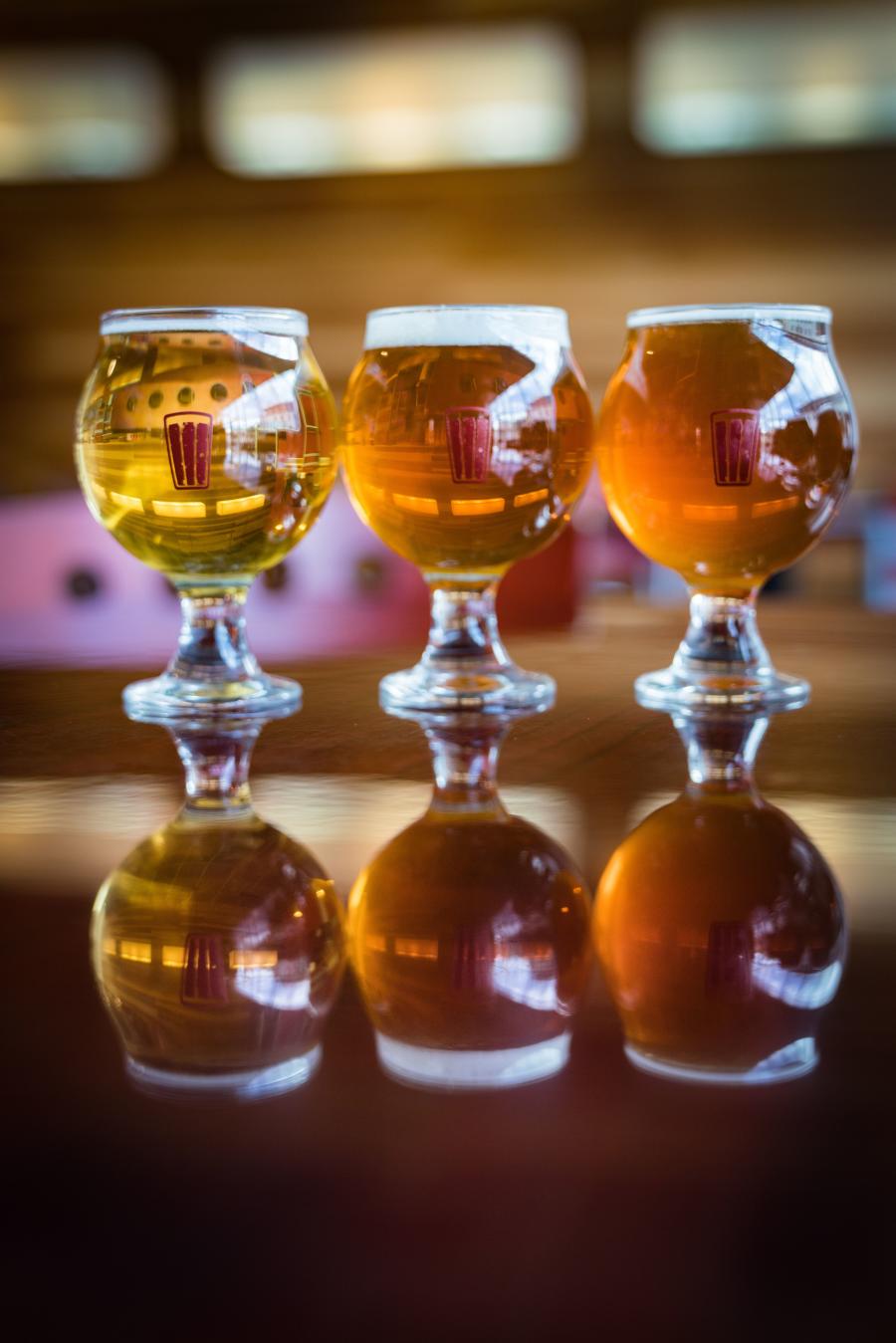 Boese Brothers Brewing
Located in Downtown Albuquerque owned by, you guessed it, brothers. They started with a concept that beer should be simple, easy to drink and classic. Staying true to family, quality and focusing on good times, this brewery is sure to make you feel right at home.
Happy Hour Monday-Friday 3-6 p.m.
Tuesdays 3-11:59 p.m.
$1 off beers all day and taco specials