The summers are hot here in Albuquerque. One of the best ways to get outside and enjoy the weather is to swim! The Duke City offers a variety of public and private pools that cater to both kids and adults. There are many Albuquerque hotels with pools as well!
Albuquerque Hotels with Pools
Hotel Albuquerque 
Take a dip in the year-round pool at Hotel Albuquerque while enjoying poolside food and beverage service. After a long day of swimming, catch a flamenco show at Tablao Flamenco and dine on a delicious meal.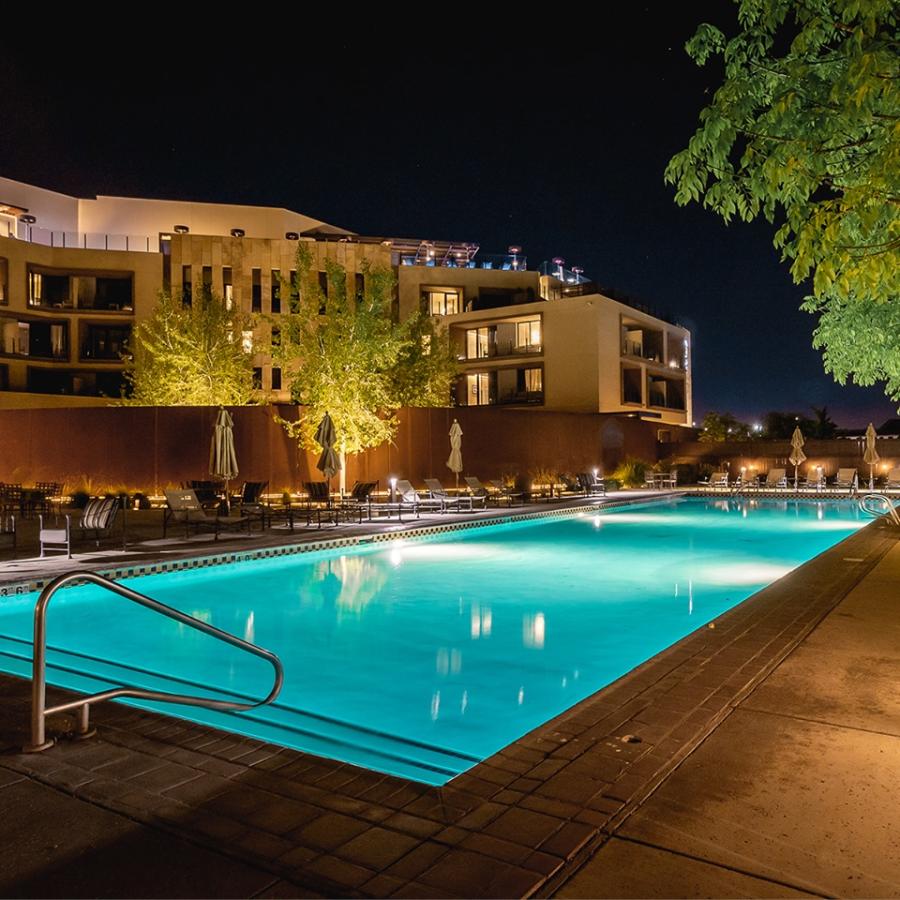 Image Source: Facebook
The Clyde Hotel Rooftop Pool
Located Downtown, The Clyde Hotel offers the perfect spot for your next vacation, or a staycation. Swim in the rooftop pool with the gorgeous view of Albuquerque and relax in the custom-built hot tub.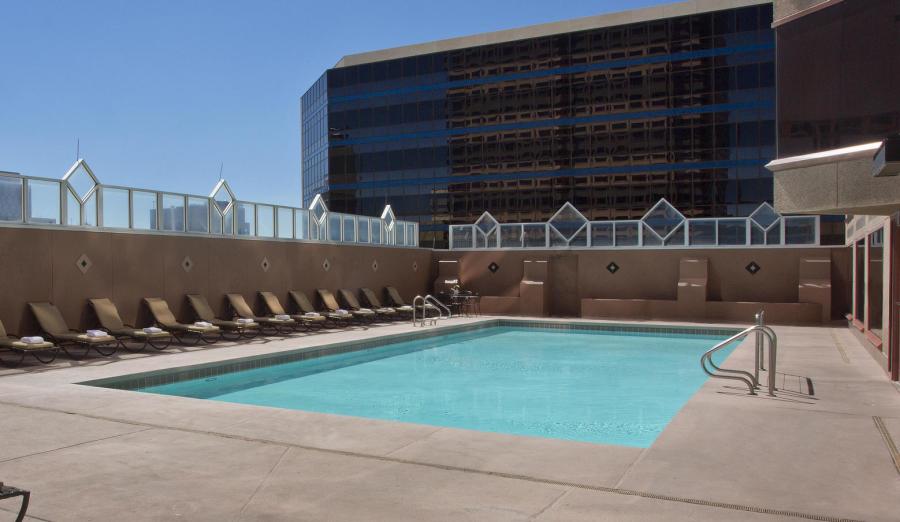 Image Source: Facebook
Rent a Cabana at Sandia Resort and Casino
If you are looking to treat yourself or have a more luxurious swimming experience, rent a cabana for the day at Sandia Resort and Casino.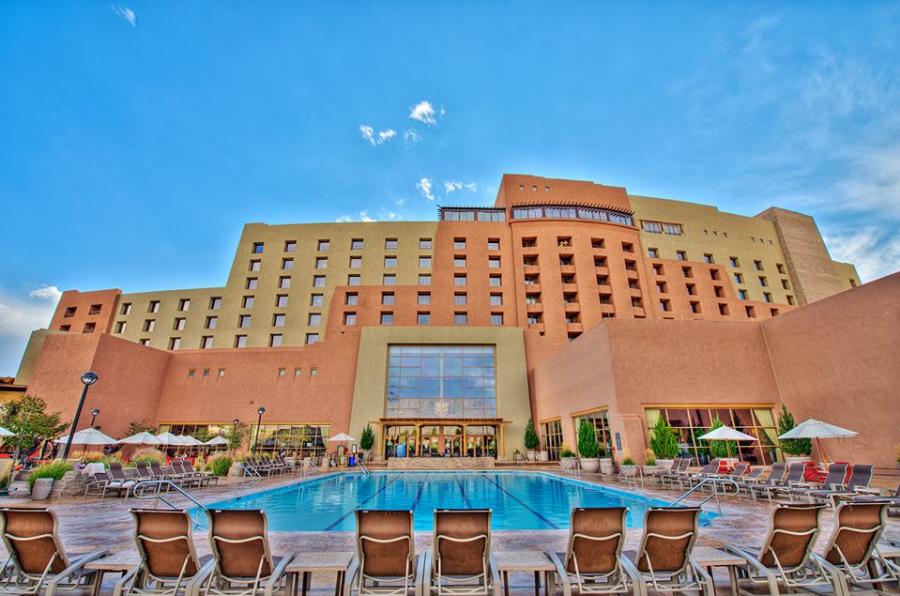 Image Source: Facebook
Public Pools in Albuquerque
Paradise Hills Pool
If you're on the Westside, Paradise Hills Pool is perfect for you. Recently renovated, the pool has a Kawabunga double loop slalom water slide and a large grassy area.
Rio Grande Pool
Featuring a 25-meter shallow pool, the Rio Grande Pool is just minutes away from the ABQ BioPark and is an awesome spot to relax after a day at the Zoo or Aquarium.
West Mesa Aquatic Center
Located in the southwestern part of Albuquerque, West Mesa Aquatic Center features an olympic pool, as well as diving boards and indoor/outdoor waterslides.
Waterparks & Other Places to Cool Off
Blue Hole
Not exactly a pool but still a great place to cool off is the hidden gem known as Blue Hole. Just a short 90 minutes away, Blue Hole is one of seven sister lakes connected underground by a vast system of water. Although it may be cold, swimming in the blue water of this 82 feet deep lake is an amazing experience. Jump or dive off the rocks if you're feeling extra adventurous.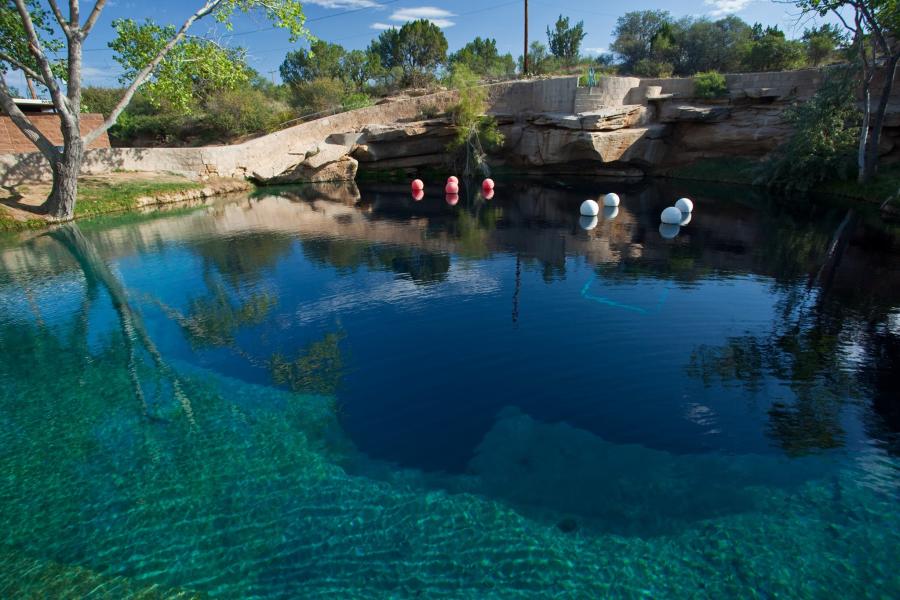 Image Source: Facebook
Cesar Chavez Spray Pad
Free to the public, the Cesar Chavez spray pad is the perfect spot to cool off. Open weekdays from 10am-5pm, this is perfect for little ones who can't quite swim yet, but still want to enjoy the water!
Civic Plaza Spray Pad 
Located in downtown Albuquerque at Civic Plaza, this spray pad is free to the public and is a great way to cool down after exploring the city. 
Jewish Community Center
The Jewish Community Center of Greater Albuquerque offers a competition pool and therapy pool to their members. Stop by to ask about a summer membership, or a daily rate, and take advantage of their other services in the meantime.
Watermania at Cliff's
Something every Albuquerque local has done at least once is visit Cliff's Amusement Park. Check out Watermania featuring the "Li'l Squirts" squirt park for tykes, toddlers and their parents. Big kids and teenagers can enjoy the "Mega Water Monkeys" which have slides and fountains.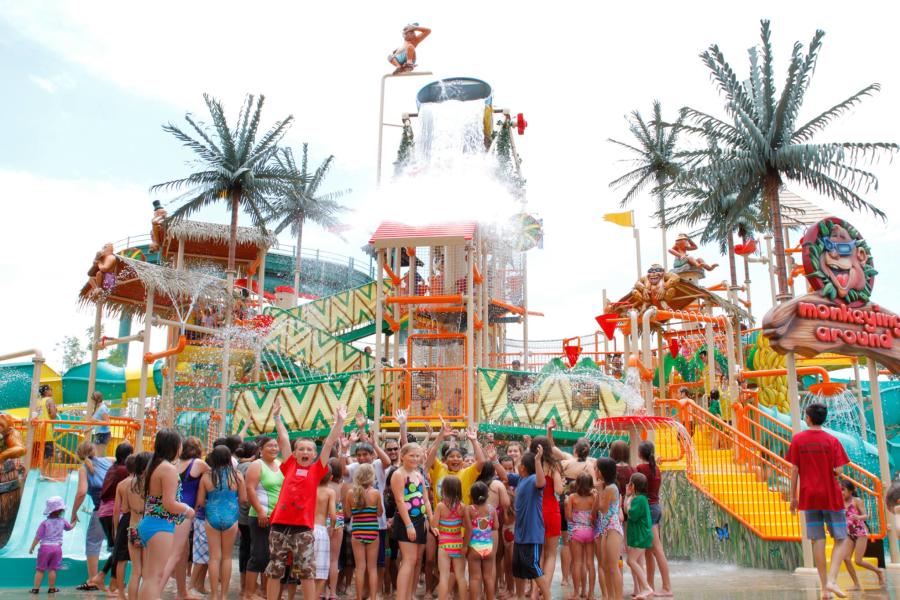 Image Source: Facebook