November is quickly approaching which means it's time to celebrate National Native American Heritage Month! With 23 Indian tribes -  including nineteen Pueblos, three Apache tribes, and the Navajo Nation - in New Mexico, and a strong influence of Native culture in Albuquerque and its community vibrancy, it's no surprise that Albuquerque is the perfect destination to engage with this important month. Take a look at some of the ways you can engage in Native American culture and influence in Albuquerque for the month of November or any month year-round.
Drink beer at Bow & Arrow Brewing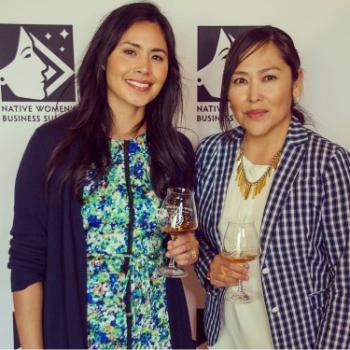 Bow & Arrow is the only craft brewery in the country that is owned and managed by indigenous women! Shayla from the Fort Berthold Reservation in North Dakota and Missy from the Diné (Navajo) Nation in New Mexico, want the focus to be on their exceptional beer, the unique and inviting atmosphere of their brewery and the sense of community that the brewery fosters. Featuring long communal tables and a very open, warehouse style layout, and brews made with Indigenous ingredients including local blue corn, this brewery is one of the most refreshing (in more ways than one) locations to celebrate Native culture and growth. 
Browse the nation's only Indigenous comic book store
During the summer of 2017, the first indigenous comic book store in North America, Red Planet Books & Comics, opened in Albuquerque. This one-of-a-kind comic book store located in downtown Albuquerque near Park Avenue and 10th Street SW features comics, toys, kids' books, games, pop art from Native artists as well as new and used books written by Native and Indigenous writers. Lee Francis, owner and CEO states, "Everyone is welcome. We want to create a place where people can hang out, peruse some comics, play some games, and enjoy some time with us." 
Stay overnight in a work of art at Nativo Lodge
Have you ever slept in a work of art? Nativo Lodge features 47 Artist Rooms containing life-sized murals covering the walls of the rooms, each entirely unique from the other. Each work provides an insight into the mind and creativity of a local Native American artist from the area and gives the room its own vibe. These awe-inspiring Artist Rooms can enhance the character of any Albuquerque vacation.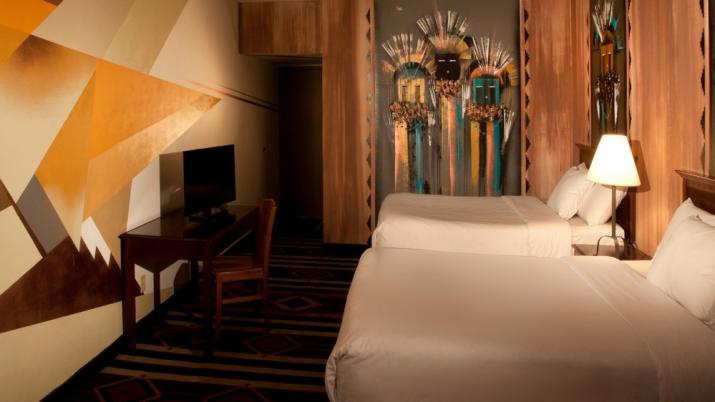 Learn about the preservation and perpetuation of Pueblo culture in New Mexico
The Indian Pueblo Cultural Center is a world-class museum and cultural center created as a place where Pueblo people can tell their story. As the gateway to the 19 Pueblos of New Mexico, the Indian Pueblo Cultural Center is a perfect first stop for visitors to Albuquerque and New Mexico, providing an introduction for understanding the state's landscape, legacy, and story of continuance. Be sure to check out the museum's permanent exhibits as well as their temporary exhibits, which explore intriguing and contemporary concepts about Pueblo heritage and continuance of culture. 
Witness weekly Native dances year-round
The Indian Pueblo Cultural Center is the only place in the country where you can see traditional Native American dances every weekend of the year. The cultural center brings in different groups each week, oftentimes from one or more of the 23 tribes in New Mexico. Each group features unique movements, song, dress, and ritual, providing insight to the specific intricacies of each different nation.
Eat Indigeneously
From pre-contact menus to eateries owned by and located on Pueblo land, you can be sure to find Indigenous ways to eat in Albuquerque. The Pueblo Harvest Cafe's pre-contact menu highlights exclusively pre-European contact ingredients and some of the dishes are even cooked using traditional methods. Additionally, many of these pre-contact ingredients are sourced from one of Albuquerque's 19 surrounding Pueblos, depending on the season. Enjoy a local favorite green chile cheeseburger at Laguna Burger located on and owned by members of the Laguna Pueblo reservation and conveniently right across the street from the Indian Pueblo Cultural Center. Additionally, Level 5 Rooftop Restaurant & Lounge in Hotel Chaco provides a delicious cocktail menu that contains a handful of dishes made with Indigenous ingredients.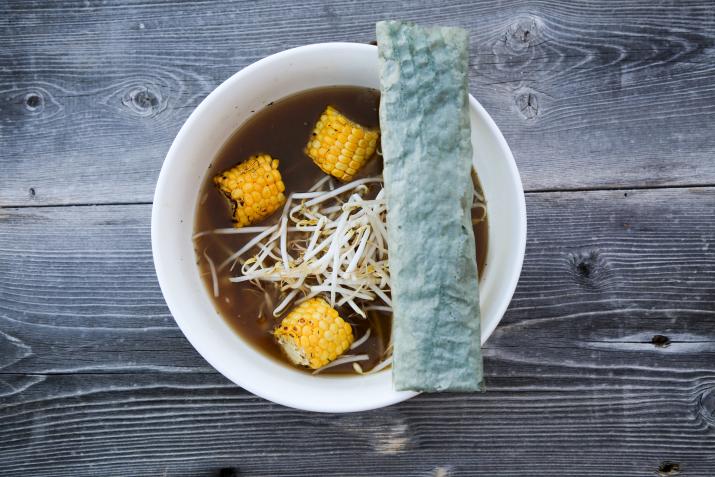 Stay in a hotel inspired by Chaco Canyon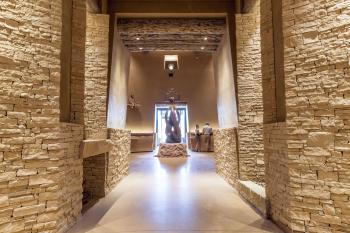 Albuquerque's newest luxury hotel, Hotel Chaco, opened in 2017 and features architecture and interior design influenced by Chaco Canyon National Historical Park. The hotel also offers weekly "Chaco to Chaco" day tours that take you from the property to Chaco Canyon for a day of exploring the historical site complete with a packed lunch and knowledgable tour guide. 
Experience murals by Native American Artists 
As public art continues to become more and more of a popular medium for artists, Albuquerque does not fall short. All across the city you'll find incredible pieces of work, many of which came to fruition at the hands of Native American artists. In reference to a mural depicting Mount Taylor located in Nob Hill, Albuquerque Native artists Nanibah Chacon states, "It's geared towards the protection of Mount Taylor. It was actually created in conjunction with campaign to prevent legislation that would open Mouth Taylor back up for uranium mining.... Mount Taylor is a sacred site to indigenous people from this area." Many of these life-sized pieces and artists can be found alongside other Native and non-Native local artists at MurosABQ.com.