Enjoy more #TrueABQ puzzles! Created exclusively with photos submitted by our followers, these four images were selected to be featured in this new batch of digital puzzles. As you complete each puzzle, imagine yourself floating down the Rio Grande, flying through the Albuquerque sky in a hot air balloon, gazing at the bright lights of Route 66 or inhaling the scent of fresh rain at the base of the Sandia Mountains. 
Click "Complete the Puzzle".
Drag and drop the pieces to complete the puzzle.
To adjust the puzzle count and rotate pieces, click on the tool bar at the center of the screen. 
Send to your friends and compete to see who can complete their puzzle the fastest!
Floating the Rio Grande
Photographer Name: Anna Baugh
Title: Floating the Rio Grande
Instagram Handle: @baughnana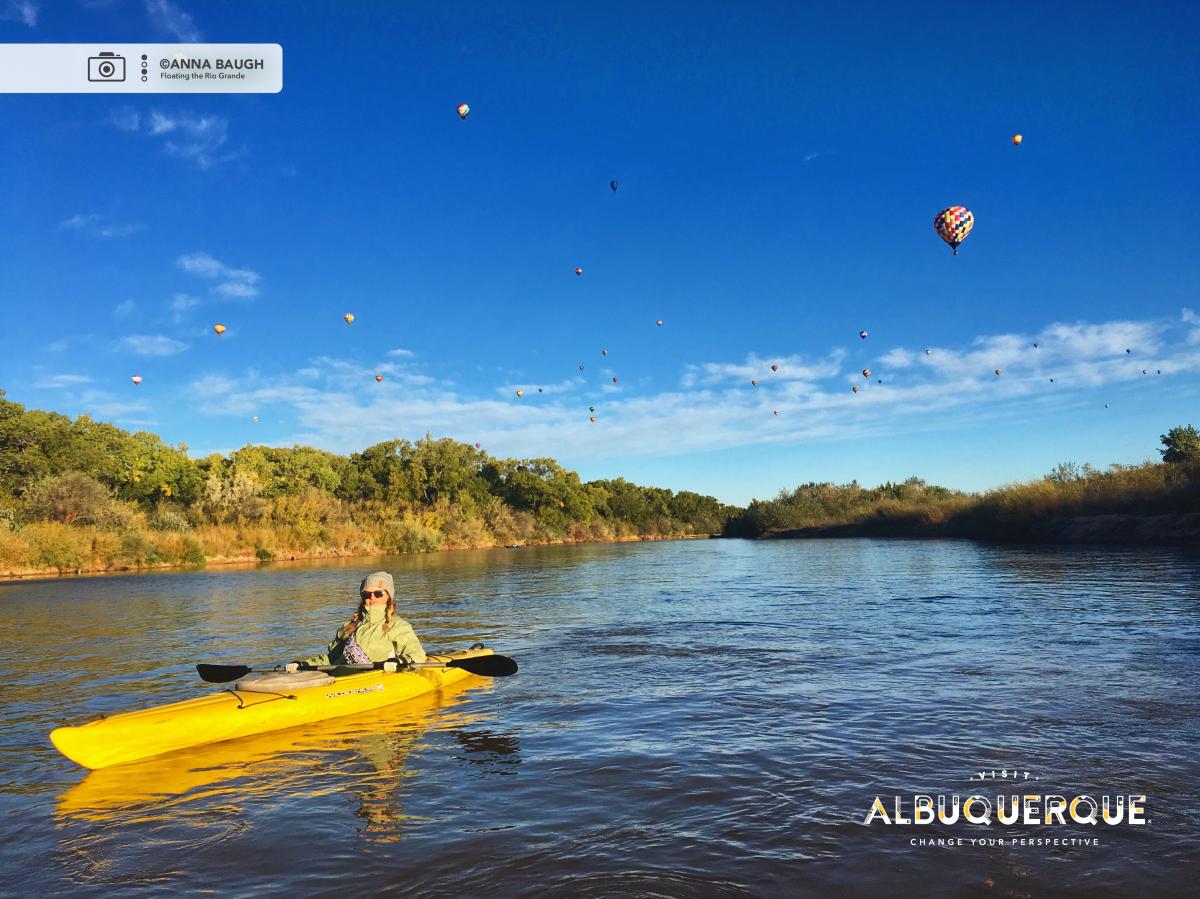 Rainbow Over the Sandias
Photographer Name: Ashley Edwick
Title: Rainbow Over the Sandias
Instagram Handle: @aedwick97

Neon Sign of Route 66
Photographer Name: Travis Householder
Title: Neon Sign of Route 66
Twitter Handle: @tchouseholder

Balloon Ride Through the Sky 
Photographer Name: Linda J Long
Title: Balloon Ride Through the Sky
Instagram Handle: @lindajlong