Puzzles can be a great way to pass the time. Explore a few of the city's most iconic areas by completing one of our digital jigsaw puzzles. See a quaint artist patio in Historic Old Town, the city at night, the wonder of the Albuquerque International Balloon Fiesta or overlook the city from the Sandia Peak. 
Click "Complete the Puzzle".
Drag and drop the pieces to complete the puzzle.
To adjust the puzzle count and rotate pieces, click on the tool bar at the center of the screen. 
Send to your friends and compete to see who can complete their puzzle the fastest!
Albuquerque International Balloon Fiesta 
The Albuquerque International Balloon Fiesta is a world-renowned attraction and destination for kids of all ages. For more than four decades, the first week in October brings the smells of roasting chiles and the beautiful, magical moving picture show of hot air balloons sailing silently through the crisp fall air.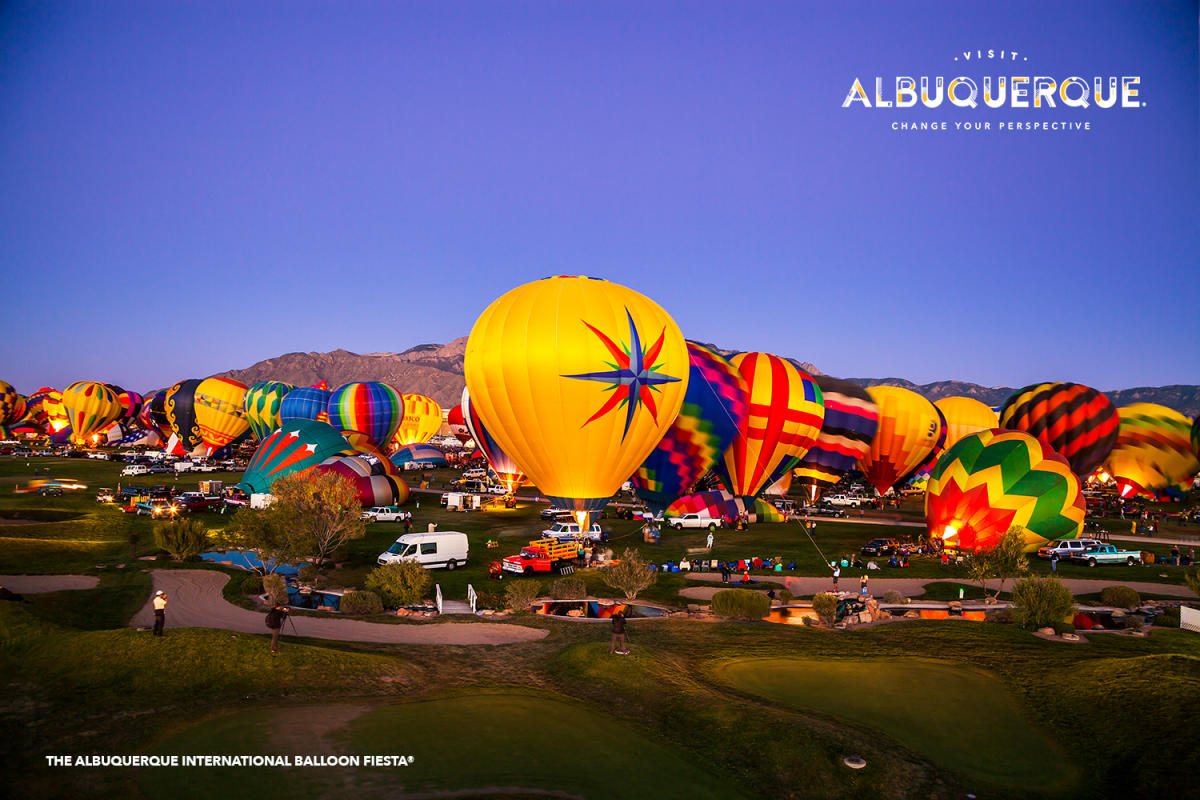 Historic Old Town 
Historic Old Town has been the heart of Albuquerque since the city was founded here in 1706. Today, Old Town is the city's cultural center, with numerous museums, shops, galleries and restaurants.

Downtown Albuquerque 
Downtown Albuquerque—where neon still buzzes along Central Avenue (Route 66) and drivers cruise past a mix of both modern and vintage. Here you will find bustling nightlife, theaters, craft breweries, art galleries and restaurants. 

Sandia Peak 
The Sandia Mountains offer remarkable beauty, accessible hiking and other outdoor activities such as mountain biking and rock climbing. The 2.7-mile ascent on the Sandia Peak Aerial Tramway to the 10,378-foot peak of the Sandia Mountains is a thrilling, can't-miss attraction with a a panorama of more than 11,000 square miles.