Sustainable travel involves visiting natural and cultural areas in ways that protect the environment and respect local, indigenous peoples. Albuquerque is primed for this type of travel. It abounds with eco-friendly hotels, farm-to-table restaurants and natural attractions. Here are seven ways to take sustainable adventures in the Duke City.
1. Los Poblanos Historic Inn & Organic Farm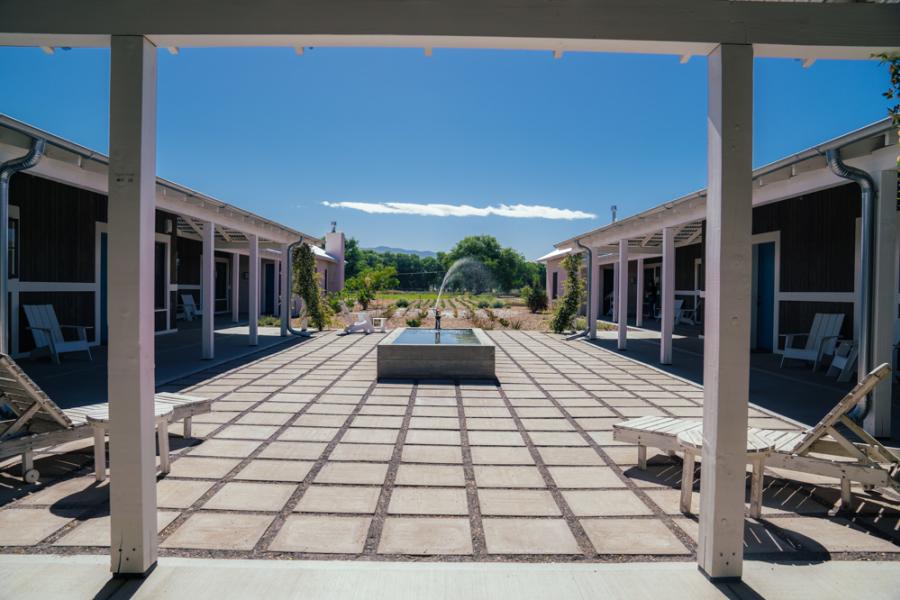 This bucolic inn with a field-to-fork restaurant in the North Valley carries on the area's centuries-old agricultural tradition. Some 50 guest rooms stand in historic buildings. Some extend into the farm's 25 acres of lavender fields. The inn harvests the lavender and distills the essential oils into its own line of body products. Its eco initiatives include water-saving measures, a recycling program and environmentally friendly cleaning products, to name a few. The on-site restaurant, Campo, is housed in the renovated dairy barn. Multi-time James Beard Award-nominated chef Jonathan Perno helms the restaurant. He incorporates ingredients from the farm's own produce fields and greenhouse, as well as those from other local growers.
2. Hotel Andaluz Albuquerque, Curio Collection by Hilton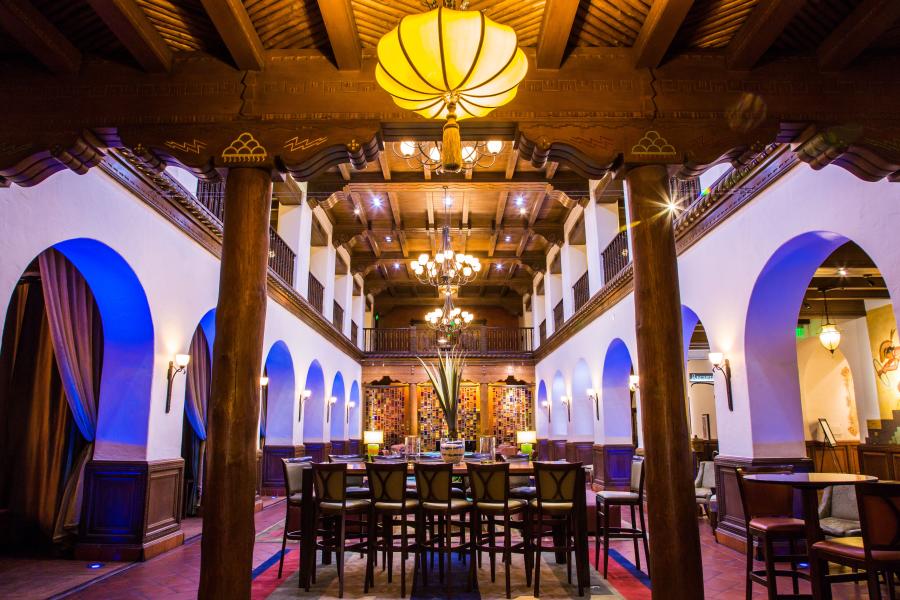 This downtown skyscraper is one of the city's most historic hotels. New Mexico native son Conrad Hilton built it in 1939 as one of the first in his growing fleet. In 2009, the now privately owned accommodation reopened after a major overhaul that turned the notable property into a LEED (Leadership in Energy and Environmental Design) certified green building. Rooms feature energy-smart lighting systems, low-flow water fixtures and refillable body-product dispensers, to name a few of the eco-friendly features.
3. Desert Harbor Retreat Center
A guest house on a 34-acre plot between Albuquerque and Santa Fe serves as an eco-friendly retreat — even if that retreat is just for one. The 600-square-foot casita sits against a multicolored sandstone cliff. Inside, the intimate space has room for a bed, kitchenette, bathroom and sun-drenched reading nook. The solar-powered cottage sits on pilings to keep from disturbing the desert floor and features repurposed furniture. Organic meals can be prepared on request. 
4. Farm & Table Restaurant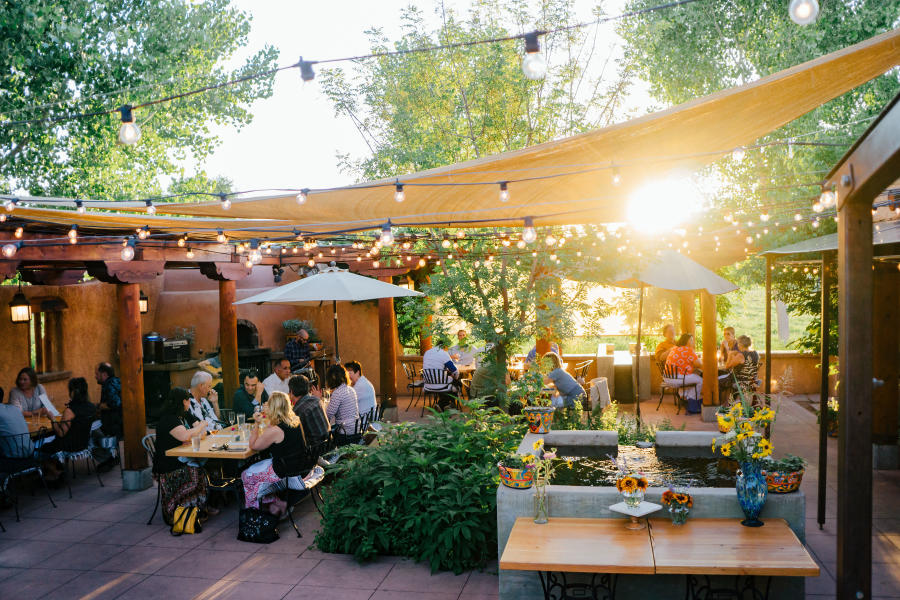 This restaurant doesn't have to go far for its farm-fresh ingredients. Chef Jens Peter Smith need only step outside the backdoor to gather produce for his elevated dishes. Most diners enjoy their meals in an intimate adobe or on its portal, but if that's not close enough to the agriculture for you, the restaurant offers picnic meals in several in-field shade structures.
5. Valle del Oro National Wildlife Refuge
This wildlife refuge on Albuquerque's south side was the first urban refuge in the Southwest. The community welcomed the effort, which protected land that was formerly a dairy farm as a place of respite for resident and migrating fauna. The 570-acre swath is an oasis along the Río Grande amid a sea of factories, agricultural fields, and residential homes. Volunteers have counted some 200 different kinds of birds here.
6. Ojito Wilderness
This remote wilderness lies an hour's drive west of Albuquerque off U.S. 550. Wind and water have carved the landscape of steep mesas, box canyons, and hoodoos (rock spires). The landscape hides marvels, including the bones of a seismosaurus. Hikers stumbled upon the 150-foot-long skeleton of what was then the longest fossil ever discovered. There are two designated trails through the austere landscape: one that leads to hoodoos, and one that retraces the hikers' steps to where the fossil was discovered.
7. Sandia Mountain Wilderness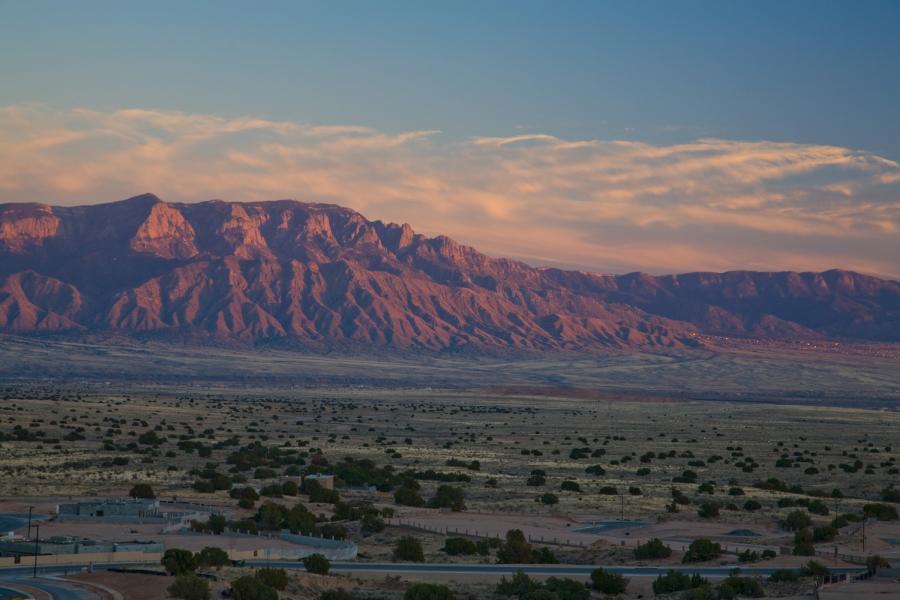 Photo Credit: www.kipmalone.com
Even many Albuquerqueans don't realize that more than 37,000 acres of the Sandia Mountains are protected as wilderness. Even bicycles are banned here because the mechanized method of transportation takes away from the pristine natural surroundings and experience of solitude. The peoples of the nearby Sandia and Isleta Pueblos call the range "Bien Mur" (Big Mountain) — and it is. The range stretches 17 miles long and more than a mile in vertical relief climbing to an elevation of 10,678 feet. The North and South Peak Trails stretch from the terminal of the Sandia Peak Tramway along the ridge and into the pine-studded wilderness.