Winter in New Mexico is prime time for a trip to the spa or a soak in our mineral hot springs. Many facilities and natural pools are open year-round, but there's something extra special about dipping your toes in the healing waters when there's snow on the ground and a chill in the air. Here are our top picks for hot springs and spas in the Albuquerque area that are not to be missed on your next visit!   
Betty's Bath & Day Spa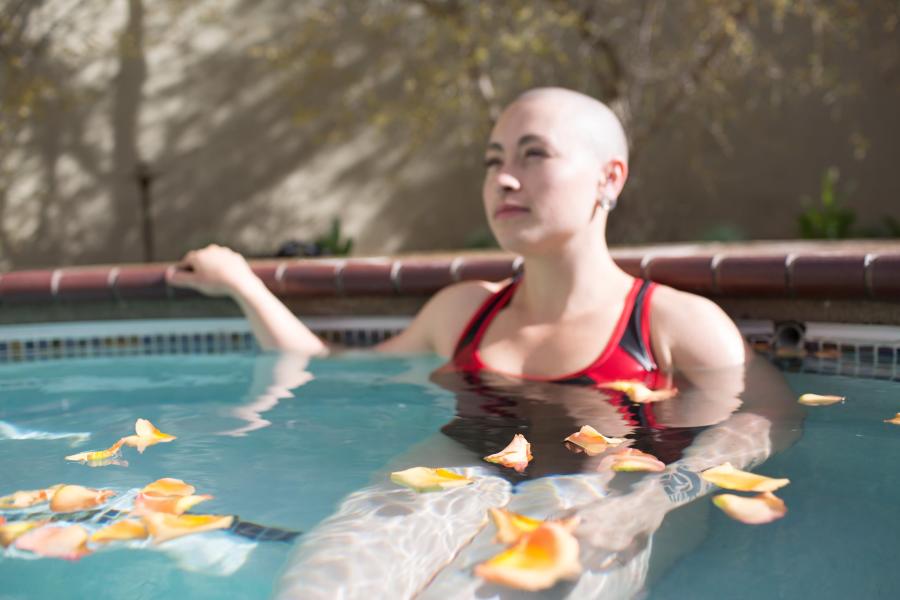 Conveniently located in Albuquerque near Candelaria and 12th Street, Betty's is an urban oasis. It's the perfect getaway for some tranquility without having to go very far. Opt for a spa treatment or simply soak in one of their outdoor tubs and you will no doubt leave feeling rejuvinated. The Back Porch Day Spa and the Garden Gate Day Spa are two other great options within the Albuquerque metro, and many of the city's resorts also offer awesome spa packages for visitors and locals alike. Click here to see a comprehensive list.
Hot Springs in the Jemez

Jemez Hot Spring - Home of the Giggling Springs is one of many natural hot springs nestled in the beautiful Jemez mountains. Take a scenic one hour drive on the Jemez Trail northwest of Albuquerque to experience these geothermal mineral waters, created centuries ago by volcanic activity in the Valles Caldera. The Jemez also offers many hikes to natural hot springs, depending on your fitness and skill level. Don't forget to bring your swimsuit!   
Tamaya Mist Spa & Salon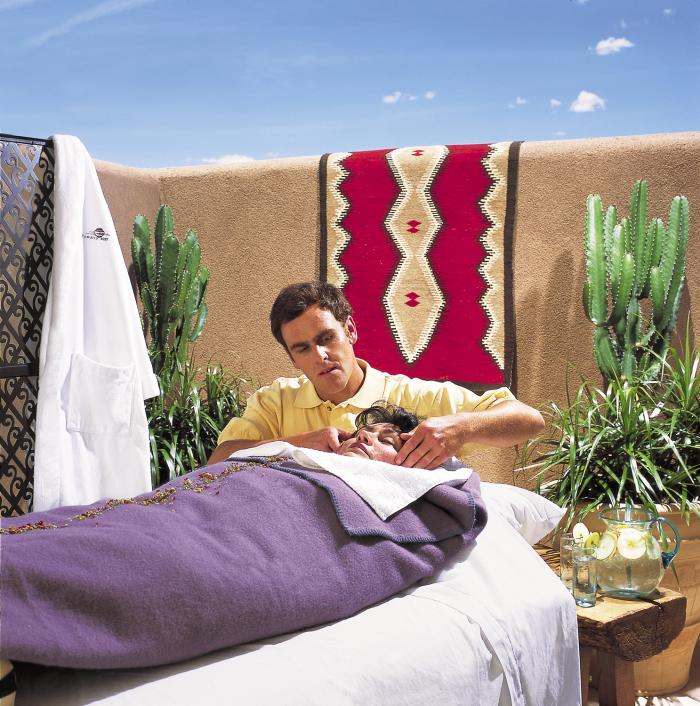 Just north of Albuquerque, the Tamaya Mist Spa & Salon is a luxury spa with treatments inspired by New Mexico. They are designed to restore physical and spiritual tranquility. Tamaya Mist Spa & Salon is located at the Hyatt Regency Tamaya Resort & Spa. You can also enjoy a fitness center, yoga and aerobics, and a full-service salon.
Hacienda Spa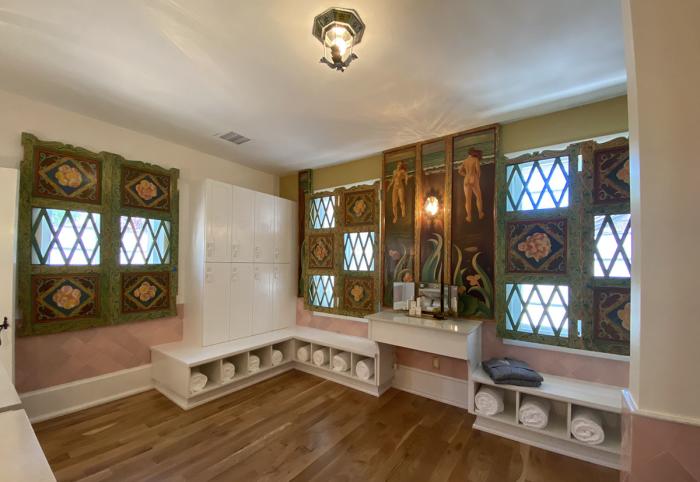 Located at Los Poblanos Historic Inn and Organic Farm in the Albuquerque metro, an experience at the Hacienda Spa focuses on the five senses. Immerse yourself with treatments inspired by the elements of nature. Like everything at Los Poblanos, Hacienda Spa is linked to the farm. Each treatment begins with a signature opening ritual, which includes seasonal botanicals harvested from the farm. It's the perfect option for a day spa experience in Albuquerque!
Ojo Caliente
 
Located about 2 hours northwest of Albuquerque near Abiquiu, the restorative waters at Ojo Caliente Mineral Springs Resort & Spa have been deemed sacred by Native Americans. Take a day trip from Albuquerque for a soak, and don't miss the popular mud bath on-site. Make it a weekend getaway to take advantage of their farm-to-table restaurant, yoga classes and the many hiking trails nearby to the springs. 
Ojo Santa Fe Spa Resort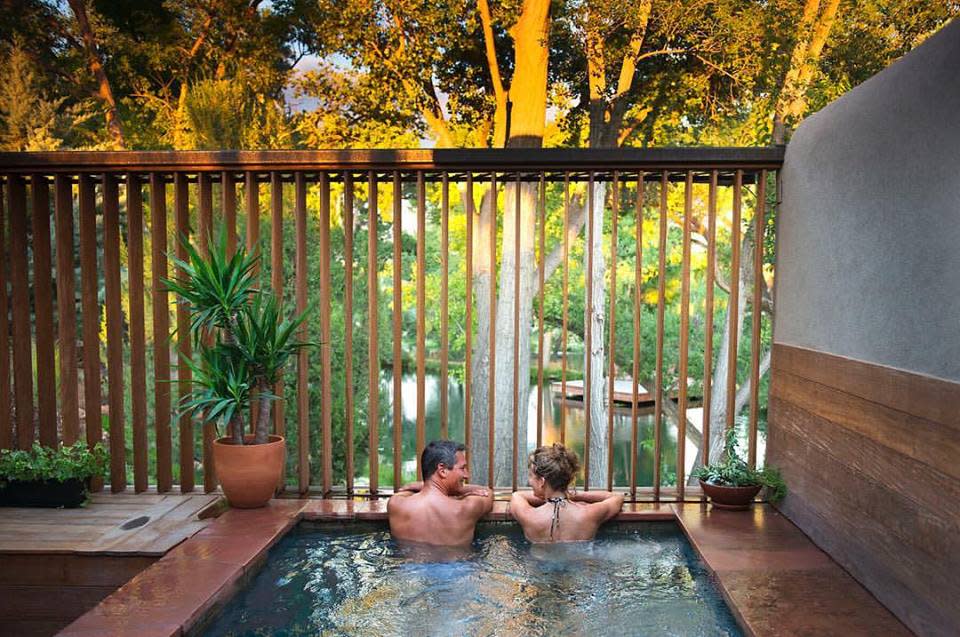 A sister property to Ojo Caliente, Ojo Santa Fe is located 45 minutes north of Albuquerque. As loyal stewards of this sacred land, Ojo Santa Fe is committed to preserving the venerable legacy they've inherited. The natural beauty of this special place can be traced back to one source: the legendary waters found beneath the surface. Natural artesian springs, refreshingly cold and pure, flow directly onto this tranquil oasis filling gently heated pools for a year-round, blissful soaking experience.  
Ten Thousand Waves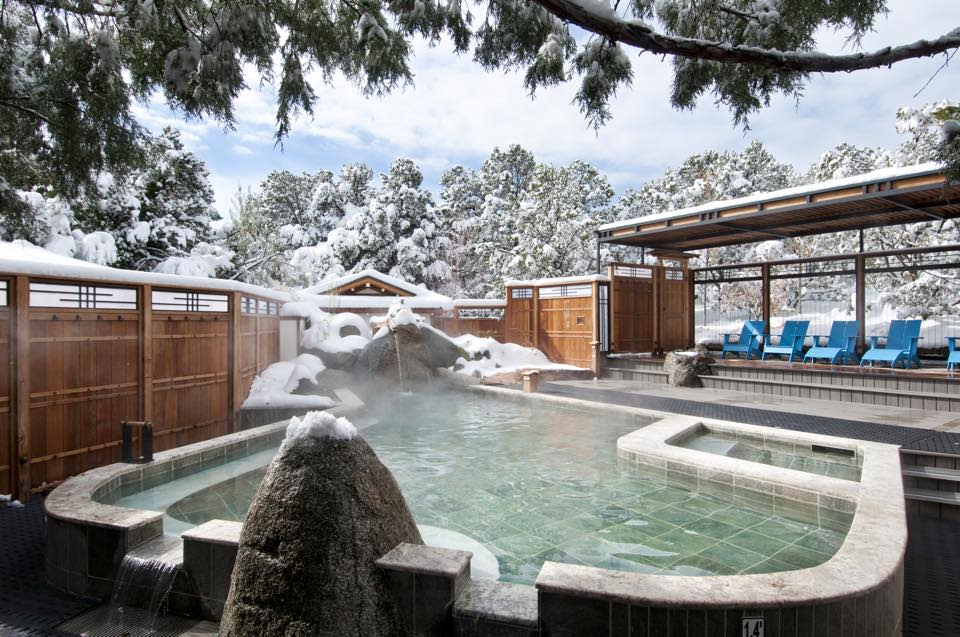 Another northern New Mexico gem, Ten Thousand Waves Japanese Spa & Resort offers an oasis in the mountains above Santa Fe. The Japanese vibe, snowy winter backdrop and outdoor pools make it an ideal stop after a day of skiing for some rest and relaxation. 
See additional suggestions for the best hot springs in New Mexico in this article by The Huffington Post.