One of Albuquerque's most vibrant and eclectic districts, Historic Nob Hill is full of unique dining options, chic nightlife, things to do and sites to see. In Nob Hill, the old and new fuse together seamlessly along old Route 66, where vintage neon signs line the streets of new and fashionable shops and restaurants. 
We've put together the ultimate guide to Albuquerque's Nob Hill neighborhood. Whether passing through on Route 66, or staying awhile, Nob Hill offers an abundance of things to do.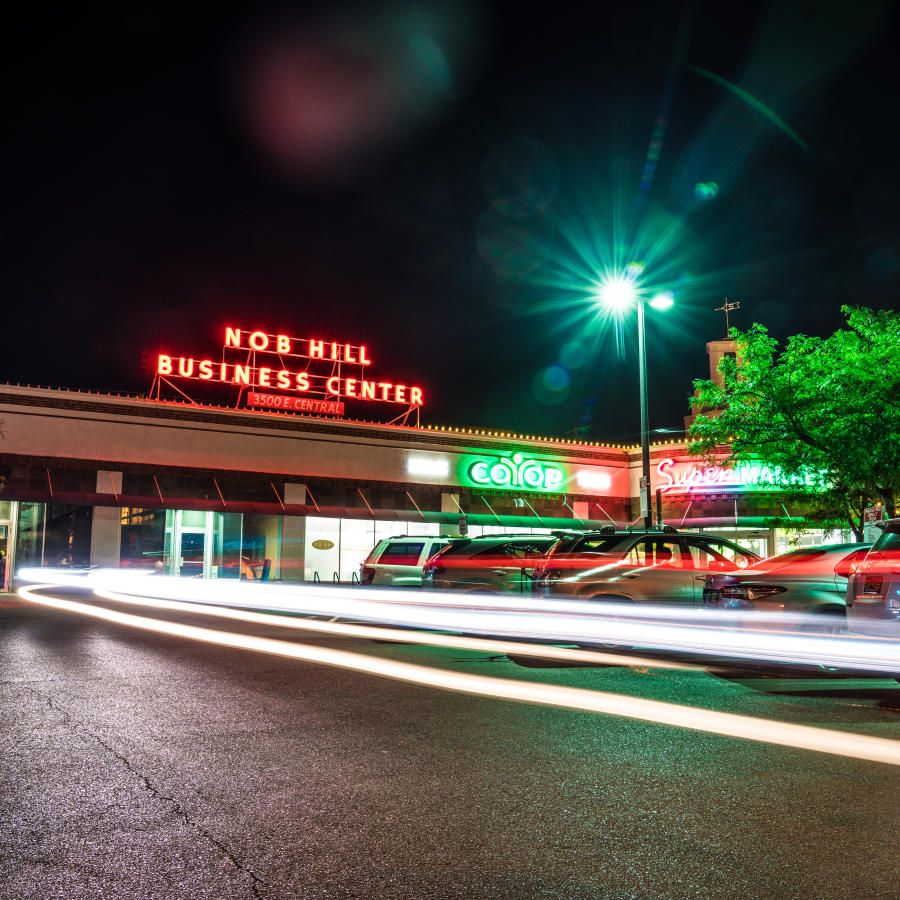 Site-seeing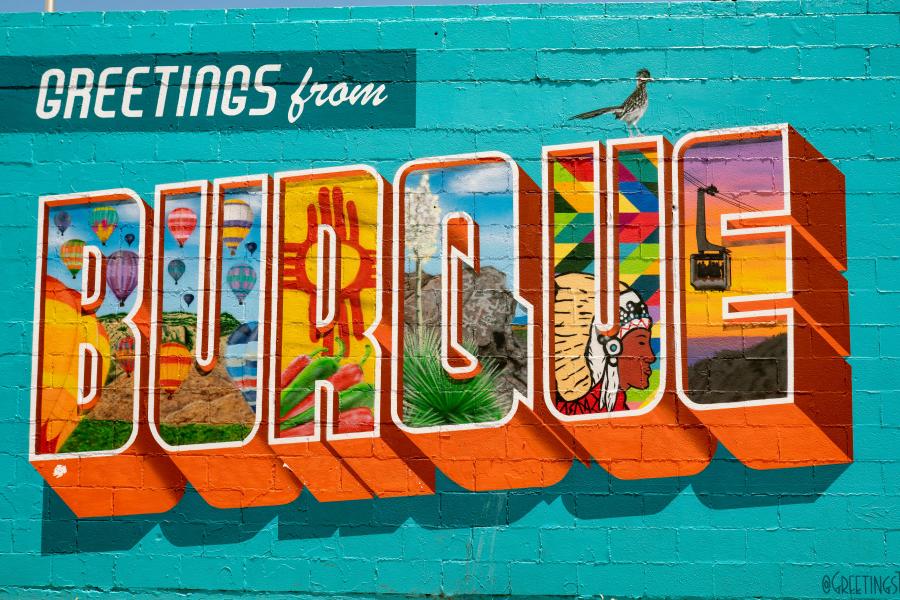 Go on a self-guided mural tour.
Walk around the Nob Hill district and you'll notice many works of public art lining the streets. Go to MurosABQ.com for a comprehensive list of Albuquerque's murals and learn more about their artists and locations. 
Find the nostalgia of Route 66
A stroll along Central Ave. in Nob Hill can take you back in time. Old Route 66's neon glow is still shining in this neighborhood. Grab your camera and take a walk down one of the longest urban corridors of the original Route 66. The neon signs and eclectic architecture are funky, fun, and definitely Instagramable.   
Go on a "Breaking Bad" Tour
While most of the iconic TV show's locations are in the Northeast Heights, Downtown, or in Old Town, you will find a few fun "Breaking Bad" locations in the Nob Hill neighborhood as well.
Zinc Wine Bar, for example, was noted as one of Vince Gilligan's favorite spots in the city during filming. Or, remember when Marie began shoplifting in Season 1 of the show? Gertrude Zachary, in Nob Hill, is the local jewelry shop from which she lifted the diamond tiara. Head to the large shop on Central Ave., and do some (paid!) shopping of your own.
Check out a few spots on your own, or take a Breaking Bad guided tour. Tours are offered on the iconic Albuquerque Trolley, or on a Breaking Bad-style RV. 
See a Show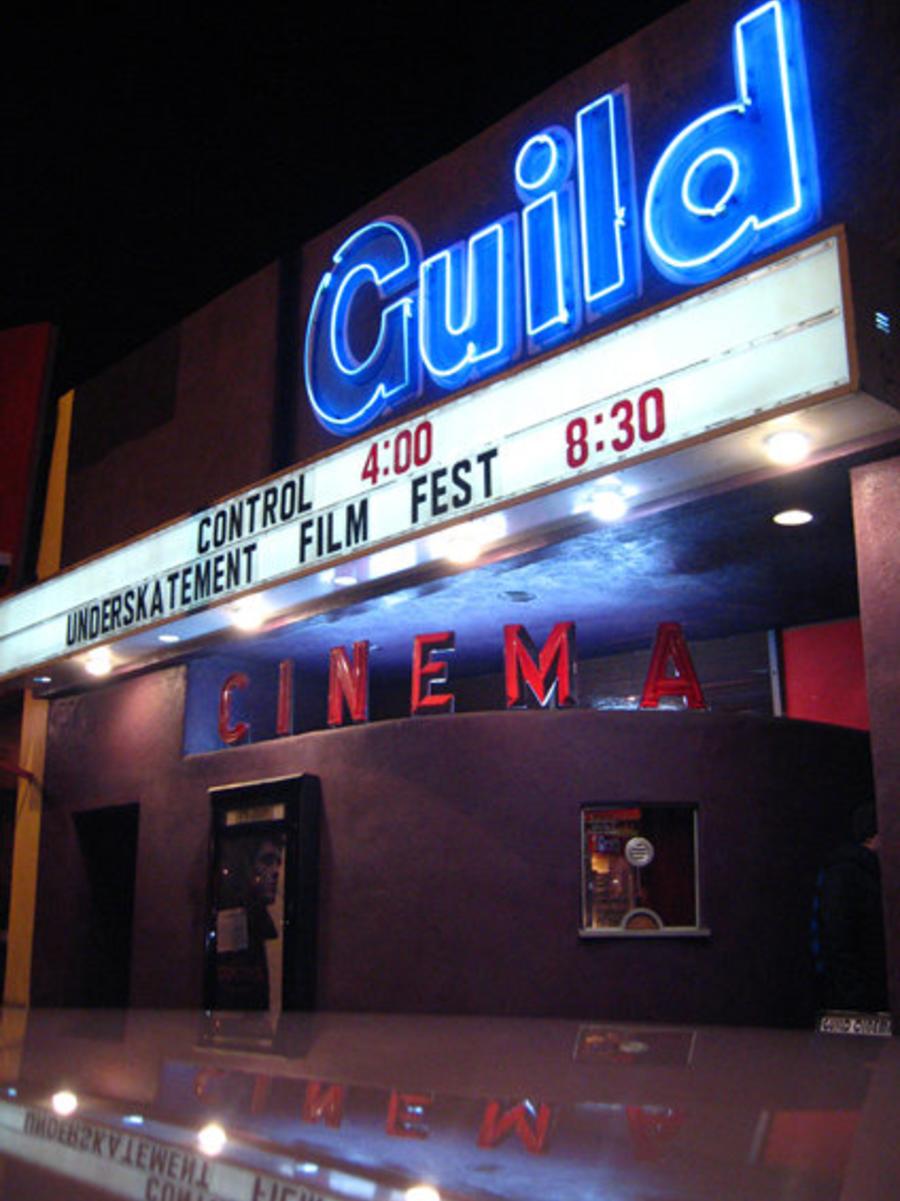 See a Movie at Guild Cinema
A Nob Hill staple, the Guild Cinema features eclectic movies and shows seven days a week. This is not your typical movie theatre, though. Here, you'll find showings of independent films, vintage films, and all-around unique and eclectic shows. 
See a Live Show at Aux Dog Theatre
Aux Dog Theatre features new and contemporary plays, comedy performances, musicals and variety of other local productions.  
Take a Class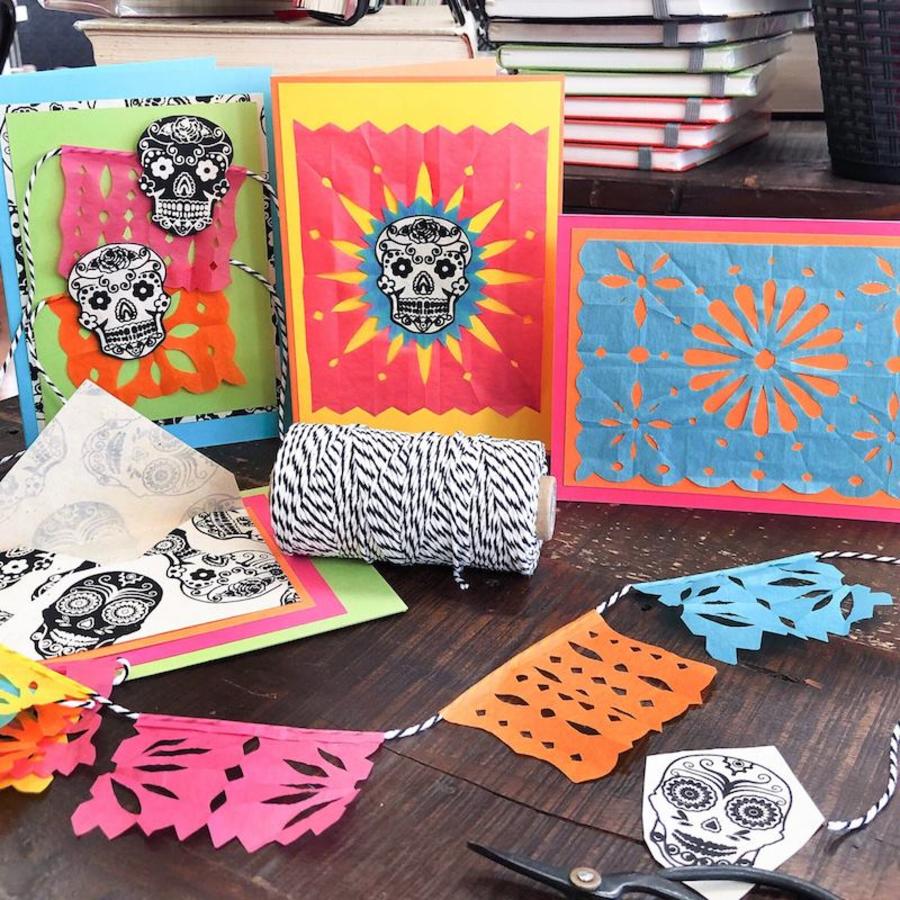 Get Artsy at Creative Culture ABQ
Creative Culture ABQ features a unique collection of exotic papers from around the world as well as an incredible selection of gifts and art supplies you won't find anywhere else.
Self proclaimed as a maker's paradise, this shop also offers fun and unique classes for all skill levels to make a wide variety of crafts and art pieces. Check their website for upcoming classes and new product announcements. 
Take a Dance Lesson
Check out Maple Street Dance Studio or Double Time Dance Studio for lessons and special events. For something a little different, head to Kelly's Brewpub on the first and third Sunday of each month for Tango on Route 66. All skill levels are welcome to join at 7:30 p.m. 
Play a Game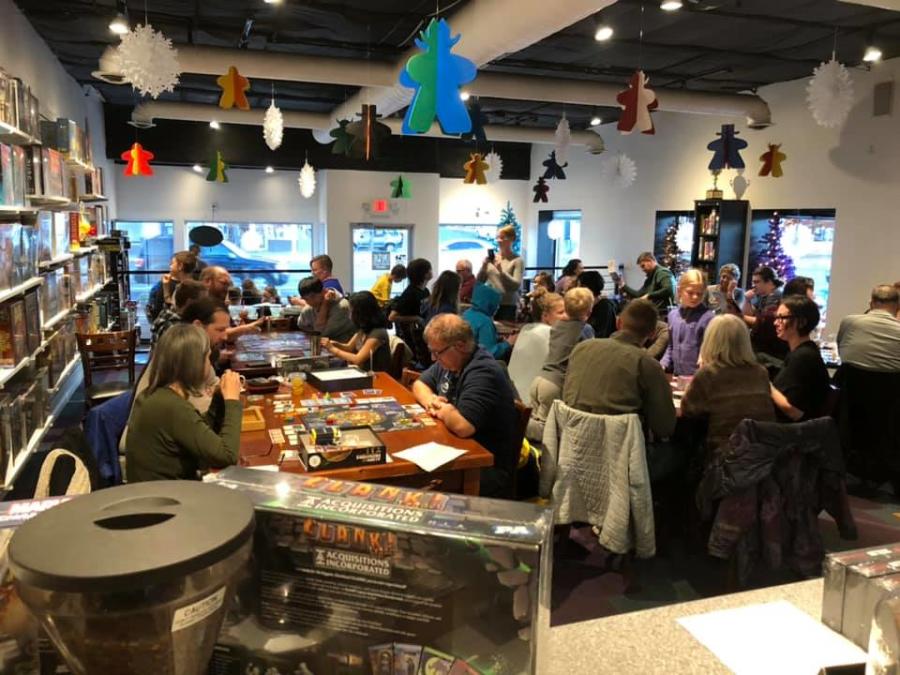 Go to Empire Board Game Library
Empire Board Game Library offers games for the whole family including kids, adults, solo, and/or group games. With hundreds of games in the library, and expert staff to suggest just the right one, this cafe promises friendly competition and good times.
Go Shopping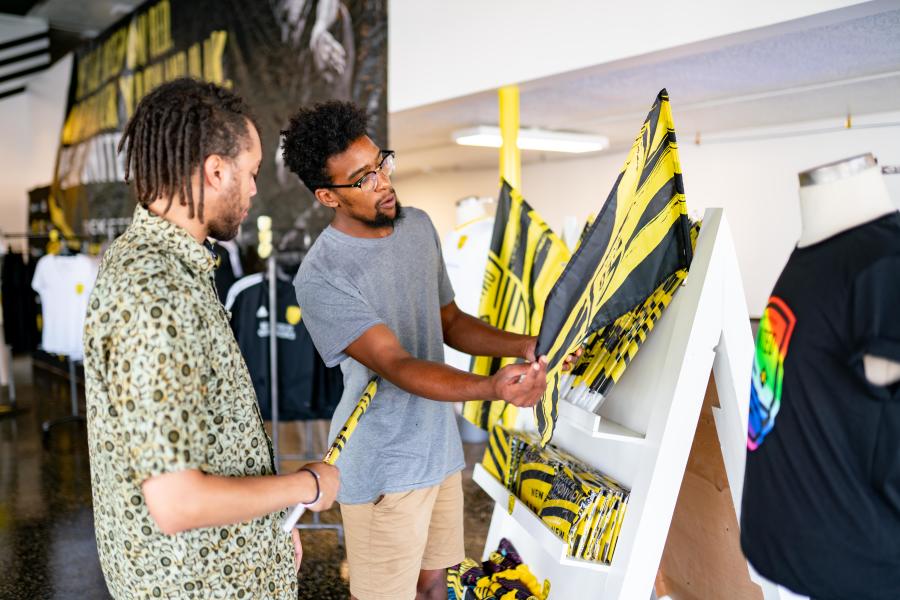 Shop Nob Hill Main Street
Take a stroll through Nob Hill Main Street on Central Ave. and stop in any of the many shops along the main corridor and along the various side-streets. Nob Hill is a great place to walk with a friend and explore the wide variety of locally-owned stores. 
Find Gifts and Unique Souvenirs
Head to Creative Culture ABQ, chock full of fun gifts from around the world and art supply and craft kits that can't be found elsewhere. Sukhmani Jewelry, Ooh! Aah! Jewelry, Masks y Mas, Lilly Barrack and Gertrude Zachary also all offer great gifts, whether shopping for someone else or looking for the perfect piece of Albuquerque to take home for yourself! 
Get Local Sports Memorabilia and Fan Gear
Nob Hill is home to New Mexico United's retail shop as well as the Albuquerque Dukes store. Grab all the local soccer and vintage baseball gear your heart desires at these two only-in-ABQ establishments. 
Shop for Furniture and Homegoods 
Sukhmani Home and Cowboys & Indians Antiques are both great options for unique and exciting finds. 
Grab a Bite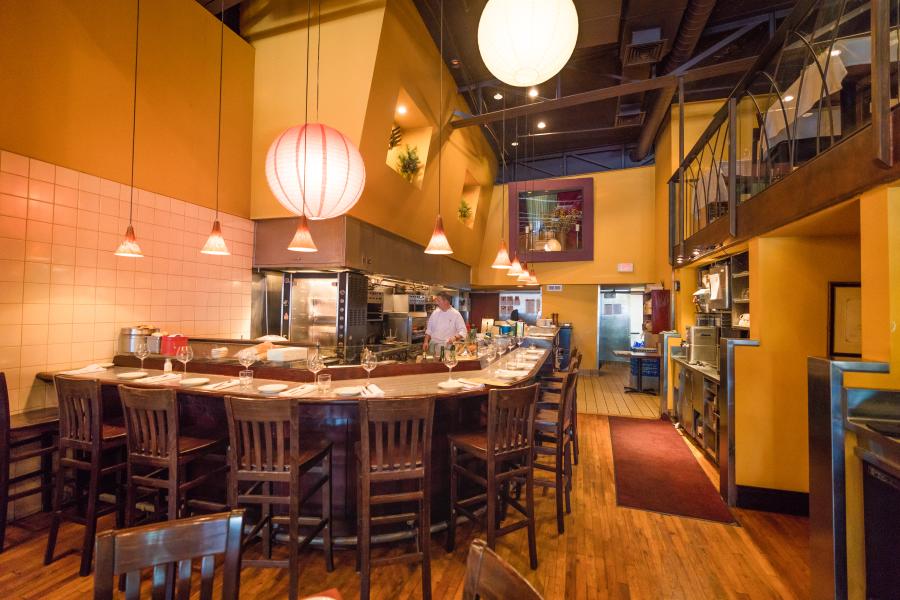 Nob Hill is full of dining options, from swanky restaurants to Irish dives. 
El Cotorro Taqueria and Heladeria is a must-stop for top-quality tacos and handmade ice cream.
Flying Star is an Albuquerque local favorite for fresh baked goods as well as hearty comfort foods.
Il Vicino Wood Oven Pizza cooks up delicious pizza, salads and sandwiches.
Kelly's Brew Pub is a local staple featuring a massive patio and delicious bar food.
Mata G Vegetarian Kitchen features fresh vegetarian options for dining in or on the go. 
Matanza is a modern restaurant offering their own unique take on Mexican fare. 
Nob Hill Bar & Grill is a great place to stop in for fresh, upscale, grill-style foods. 
Piatanzi is an Italian kitchen featuring shareable small plates and a refreshing bright atmosphere. 
Tia B's La Waffleria serves up waffles of every kind, from savory to sweet, and everything in between.  
Two Fools Tavern serves Irish food and drinks in a traditional dark-wood setting, often times featuring live music and a warm fire in its stone fireplace. 
Zinc Wine Bar & Bistro offers upscale eats made with seasonal ingredients. 
Have a Local Brew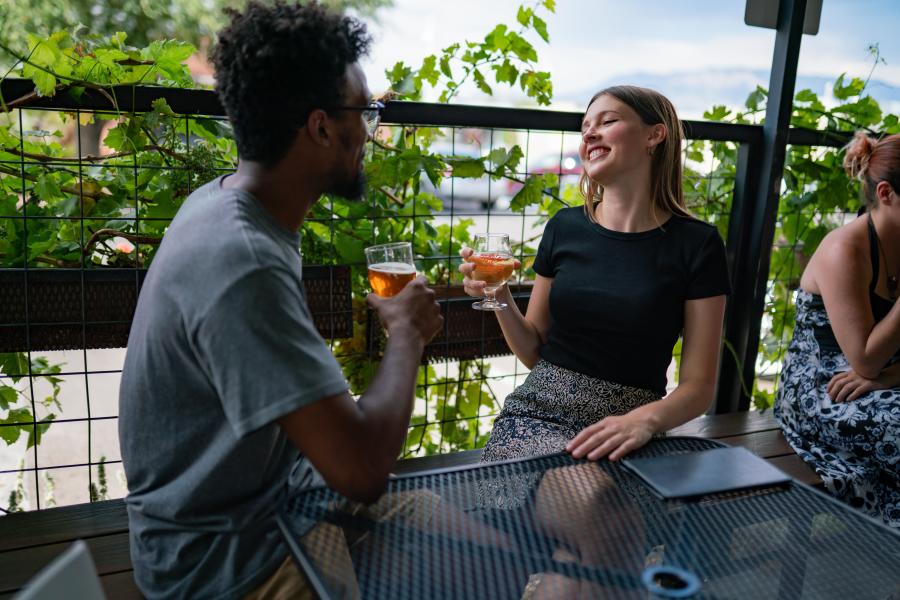 Albuquerque's booming craft brewery scene is alive and well in the Nob Hill area. 
Bosque Brewing Co. Public House has a friendly atmosphere and serves up some great food alongside their brews. 
Hops Brewery serves up a variety of house brews as well seasonal and specialty beers. 
Kelly's Brew Pub is known for its amazing patio seating and relaxed environment, but they also serve up some great beer.
Matanza Beer Kitchen offers more than 100 local craft beers. Here, you'll have a chance to try handcrafted brews from throughout the state.
Tractor Brewing Company Tap Room features 24 draft lines, a dog-friendly patio and food trucks every night. 
Imbibe and Enjoy the Nightlife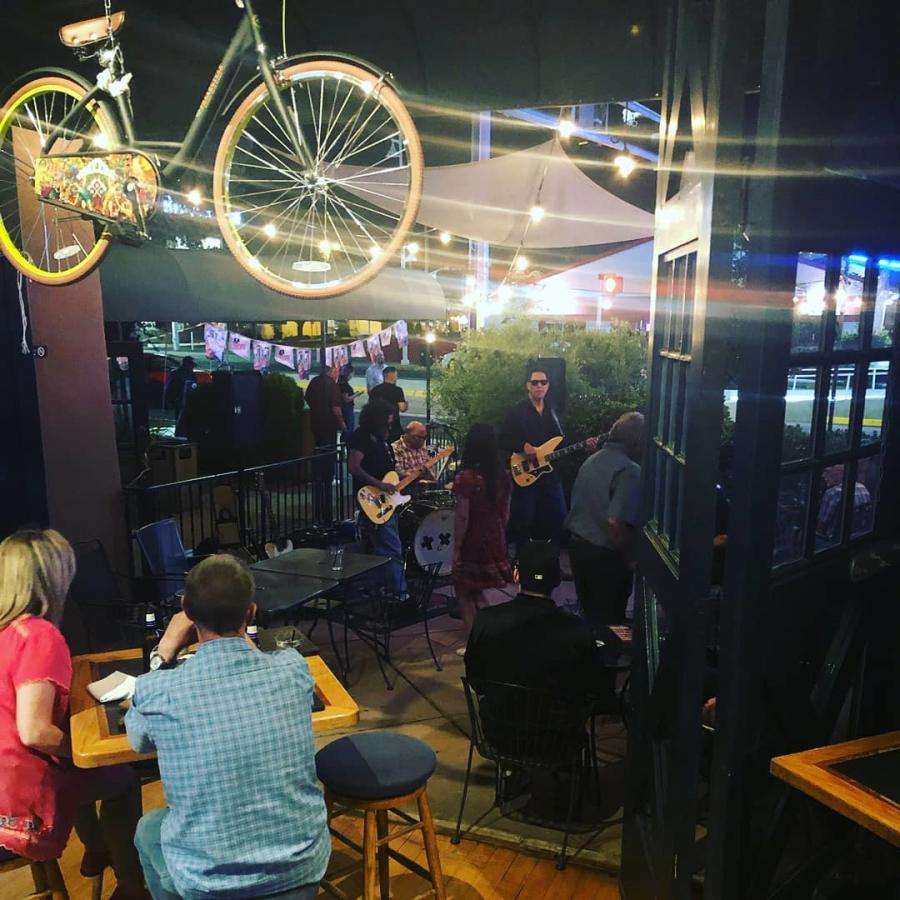 Find Great Live Music
Enjoy live music and drinks at Zinc Wine Bar & Bistro, Zinc Cellar Bar (downstairs from the wine bar), Monte Vista Fire Station, Two Fools Tavern and O'Niell's.
Dance the Night Away
Find dancing, drinks and DJ-style music at Imbibe, Canvas Artistry, upstairs at Monte Vista Fire Station, or at Nob Hill Bar and Grill late at night. 
Get Around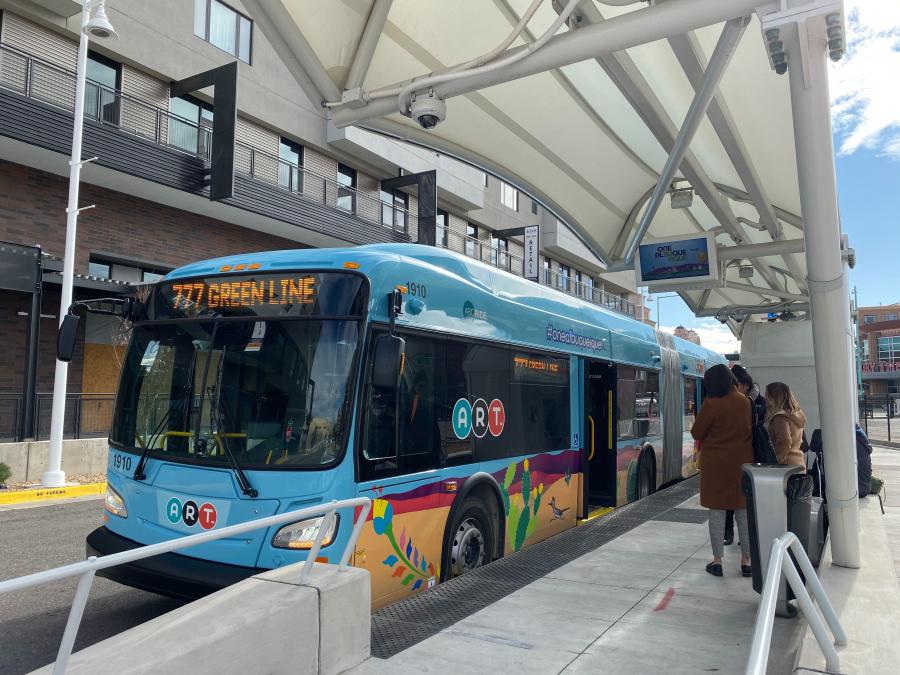 Take the ART Bus
Albuquerque Rapid Transit, also known as ART, is a bus rapid transit line serving Central Ave. ART offers an easy and convenient way to get around Nob Hill, and the rest of Route 66.
For a more comprehensive list of all that Nob Hill has to offer, check out NobHillMainStreet.org.