Whether it's hiking in the Sandia Mountains or walking along the bosque, Albuquerque provides plenty of ways to stay active. However, there is one form of exercise that those native to Albuquerque also love. Yoga! This artform not only provides physical benefits but also mental and spiritual. Here are some of the top yoga studios in Albuquerque. 
YogaZo
First off is YogaZo, a mobile yoga studio that focuses on delivering yoga classes tailored to meet everyBODY on the mat. Whether you are a beginner or a seasoned yogi, you are sure to enjoy the welcoming environment of YogaZo. Bring a mat and some water and head out to pints and planks at Sunday Service Motor Co. or yoga in the museum at Explora. Click here for a full class schedule of locations and times.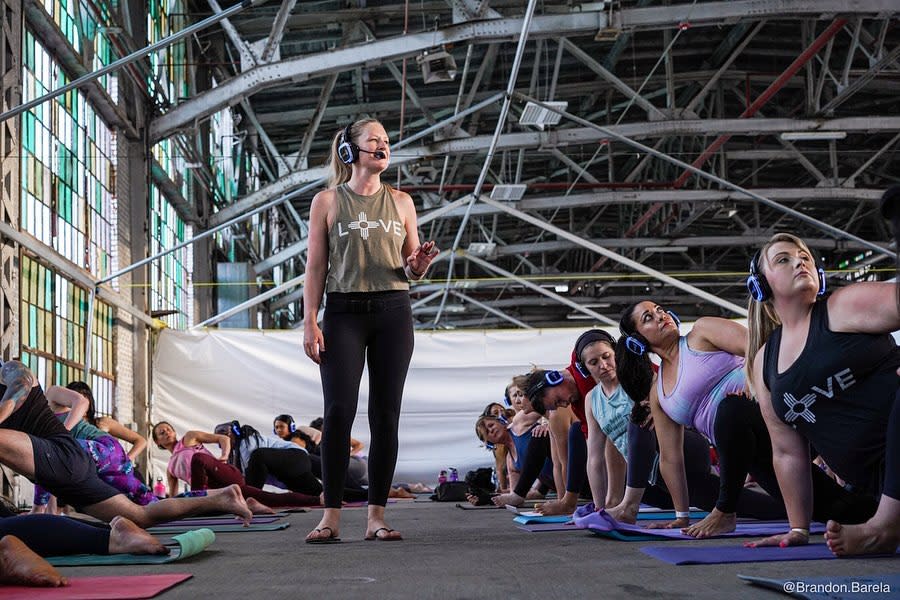 Image Source: Facebook
Hot Yoga
Yoga is the best when performed in a 105 degree room with some chill music. My personal favorite class is Blissful Spirits hot yoga or hot pilates. However, there are tons of hot yoga spots that locals love. Head over to Hot Yoga Downtown or SWEAT Yoga Studio to burn some calories and release toxins.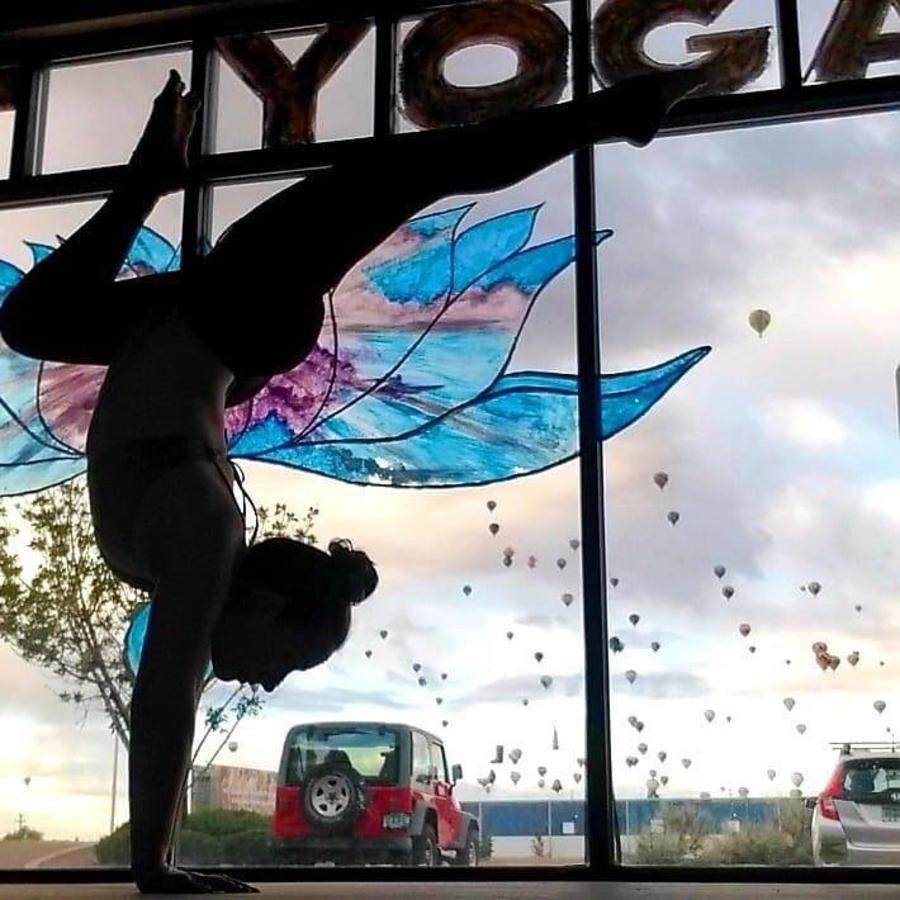 Image Source: Facebook
Yoga in the Wellness Yurt
Relax and unwind with some yoga in the wellness yurt at Los Poblanos Historic Inn and Farm. With multiple classes, everyone can find one that suits their abilities. Yoga classes are complimentary for lodging guests. There are almost daily classes, so it's easy to fit into your schedule.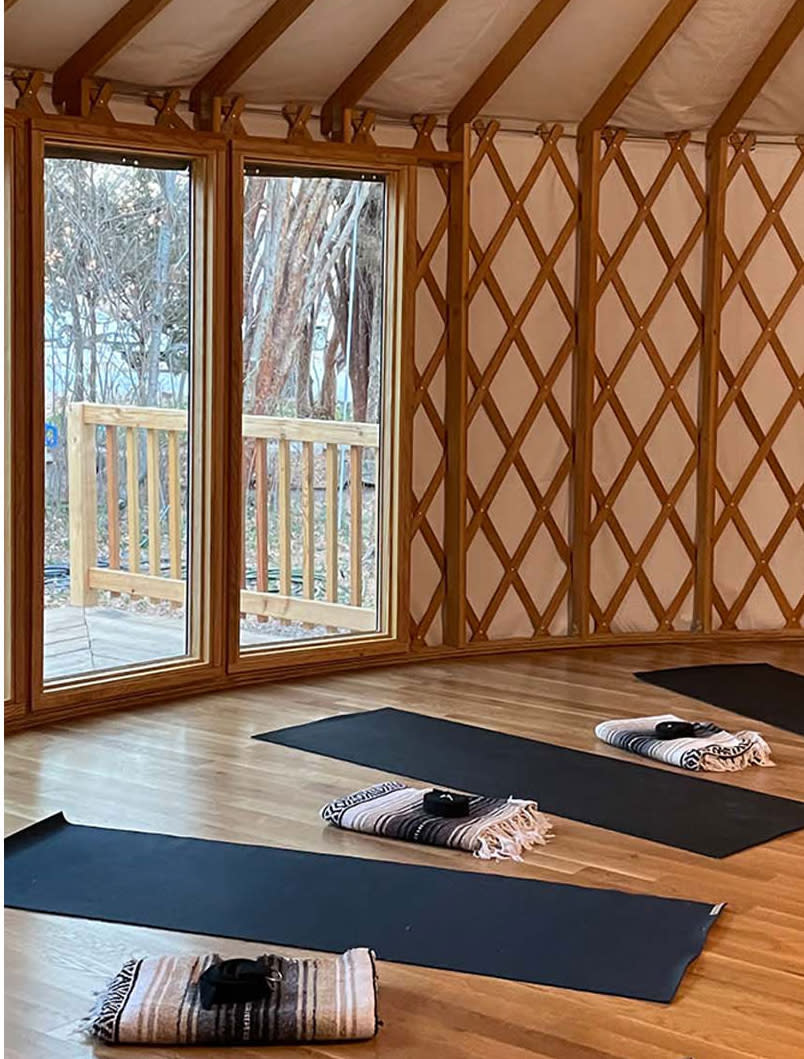 Yoga at Stone Age Climbing Gym
Stone Age Climbing Gym offers a number of yoga classes, including acro yoga. This is a fun way to stretch your limits while learning partner-oriented skills. If acro yoga isn't your thing, try out the gentle or restorative yoga. There are lots of classes every week, so be sure to check the schedule.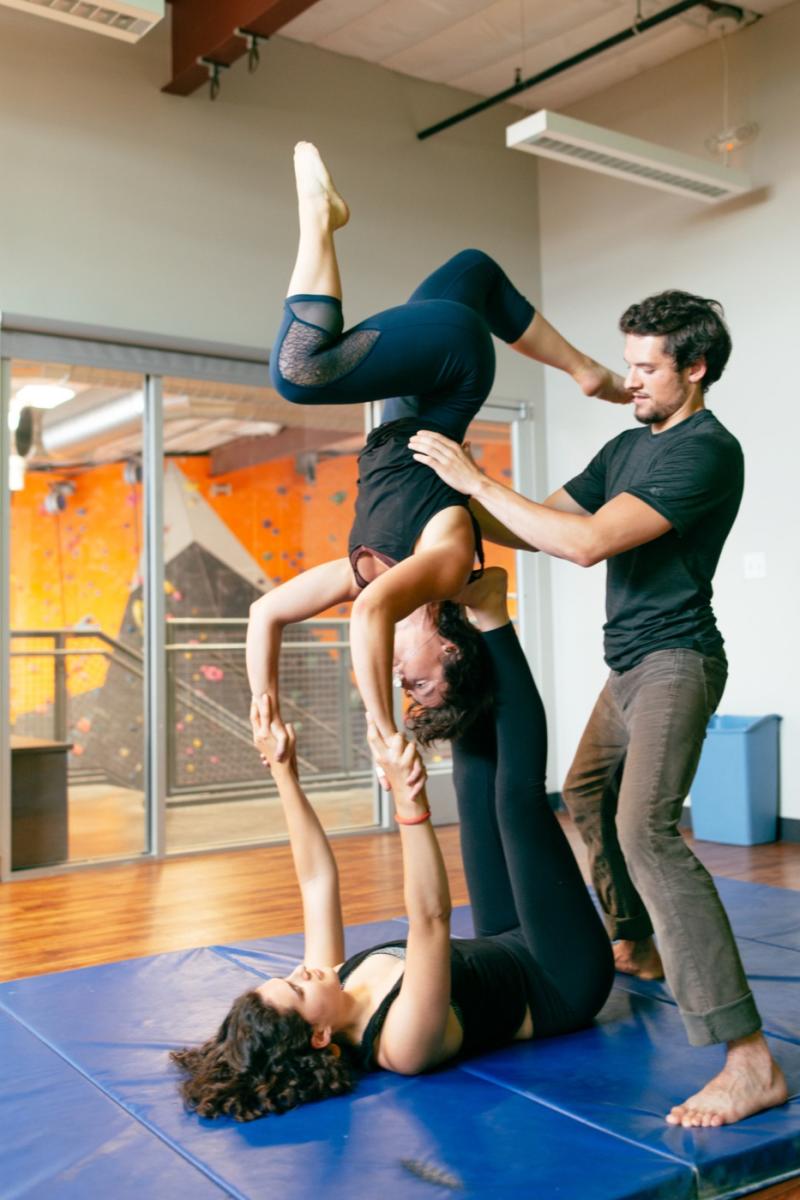 Image Source: Facebook
Immersive Yoga at Electric Playhouse
Experience yoga in a new way at Electric Playhouse. Its immersive yoga classes surround you with projections from stunning outdoor landscapes to surreal spaces. Three different types of yoga classes are offered for beginners to experienced yogis.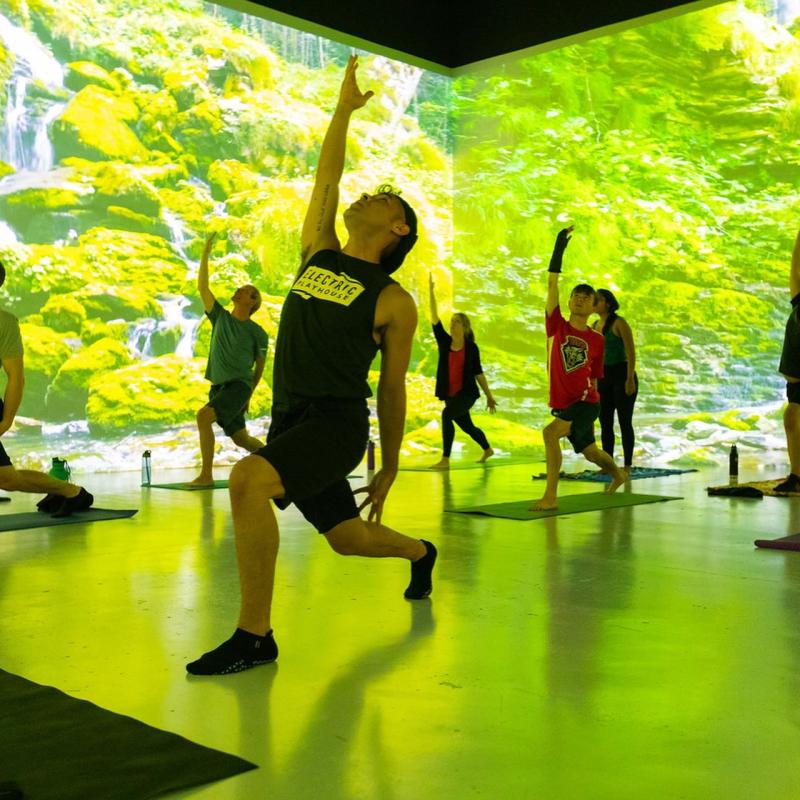 Photo Credit: Facebook
If you love yoga, Albuquerque is the right place for you. With so many options, you are sure to find somewhere that you love.