Whether it's hiking in the Sandia Mountains or walking along the bosque, Albuquerque provides plenty of ways to stay active. However, there is one form of excercise that those native to Albuquerque also love. Yoga! This artform not only provides physical benefits but also mental and spiritual. Here's how to yoga in ABQ like the locals. 
YogaZo
First off is YogaZo, a mobile yoga studio that focuses on delivering yoga classes tailored to meet everyBODY on the mat. Whether you are a beginner or a seasoned yogi, you are sure to enjoy the welcoming environment of YogaZo. Bring a mat and some water and head out to pints and planks at Rio Bravo Brewing or yoga in the gallery at the Albuquerque Museum. Click here for a full class schedule of locations and times.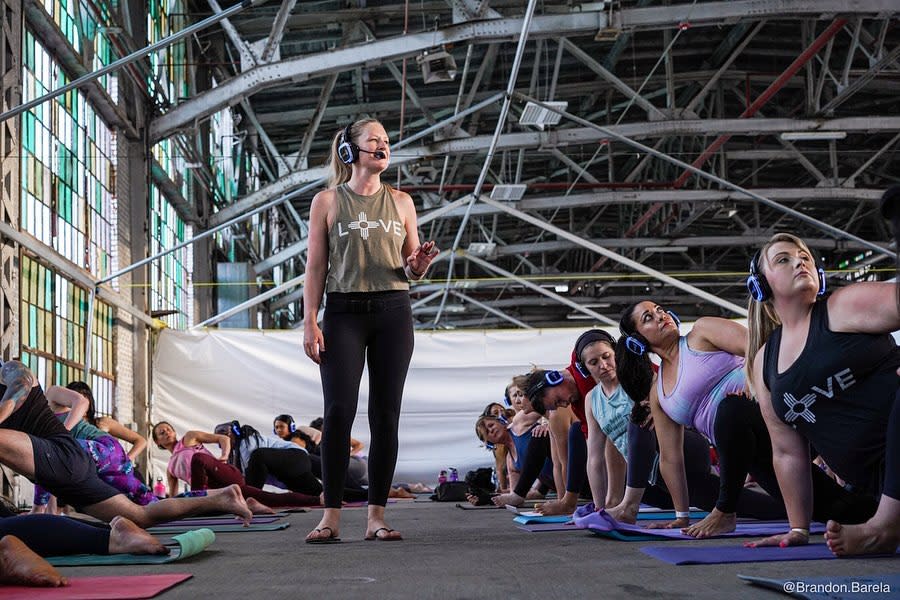 Image Source: Facebook
Stand Up Paddleboard Yoga
If you are looking for something more out of the ordinary, head to Cochiti lake or the Rio Grande River to try SUP- Stand Up Paddleboard Yoga, offered by MST Adventures. Enjoy the fresh air as your instructor leads you through a yoga flow and later takes you on an hour-long paddle. Only 10 participants are allowed per class, so make sure to book ahead.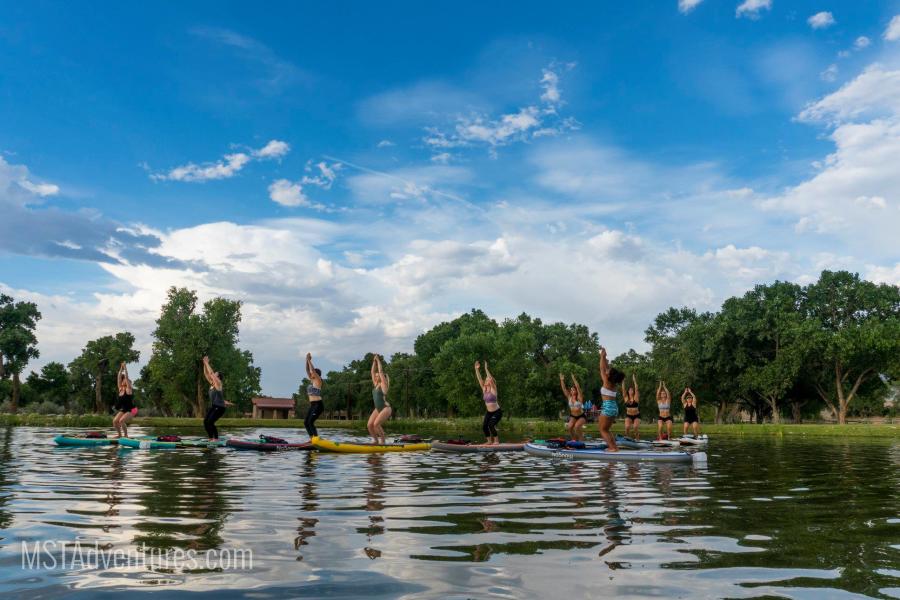 Image Source: Facebook
Outdoor Yoga
If you love the outdoors, but aren't necessarily up to balancing on the river, try Yoga With a View at the Open Space visitor center on the westside at 9 a.m. Sunday mornings. Your first class is only $5. If mornings aren't your thing, try out Orange Yoga's yoga in the park at Montgomery Park on Tuesdays at 6:30 p.m.
Hot Yoga
Yoga is the best when performed in a 105 degree room with some chill music. My personal favorite class is Blissful Spirits hot yoga or hot pilates. However, there are tons of hot yoga spots that locals love. Head over to Hot Yoga Downtown or SWEAT to burn some calories and release toxins.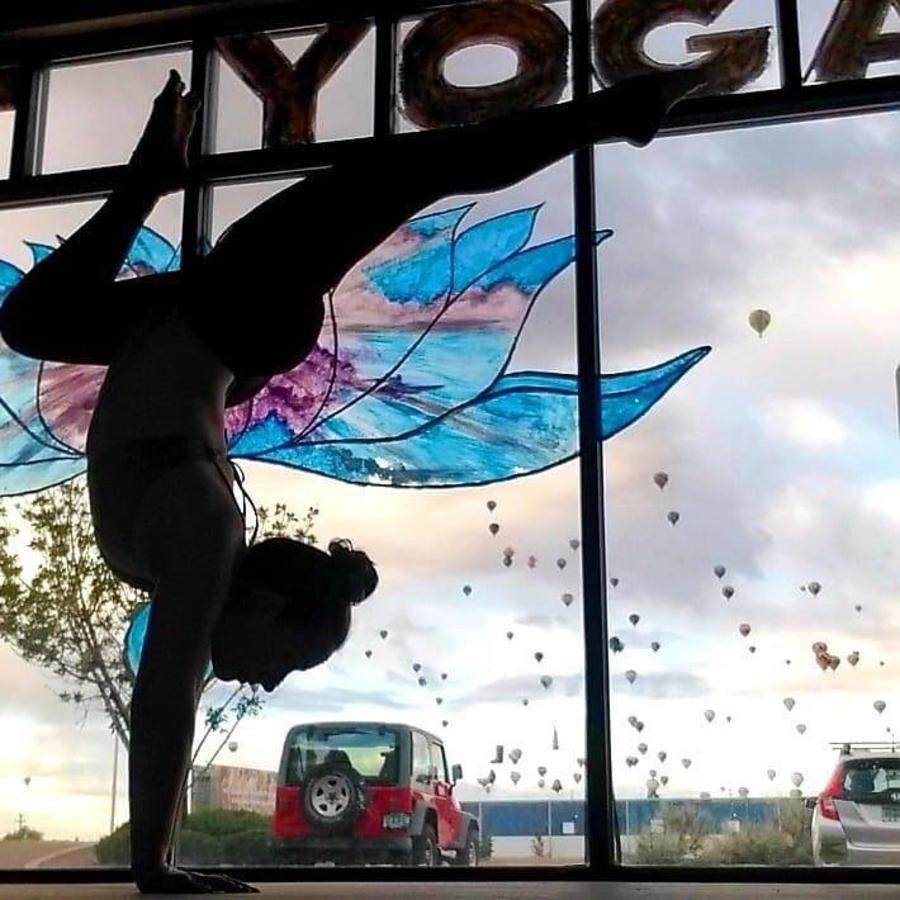 Image Source: Facebook
Goga
For the animal lovers out there, try out goga! Yoga with goats that is. Duke City Goat Yoga meets on Sunday Afternoons at Taylor Park. The class is only $15, but you must call ahead to reserve your spot!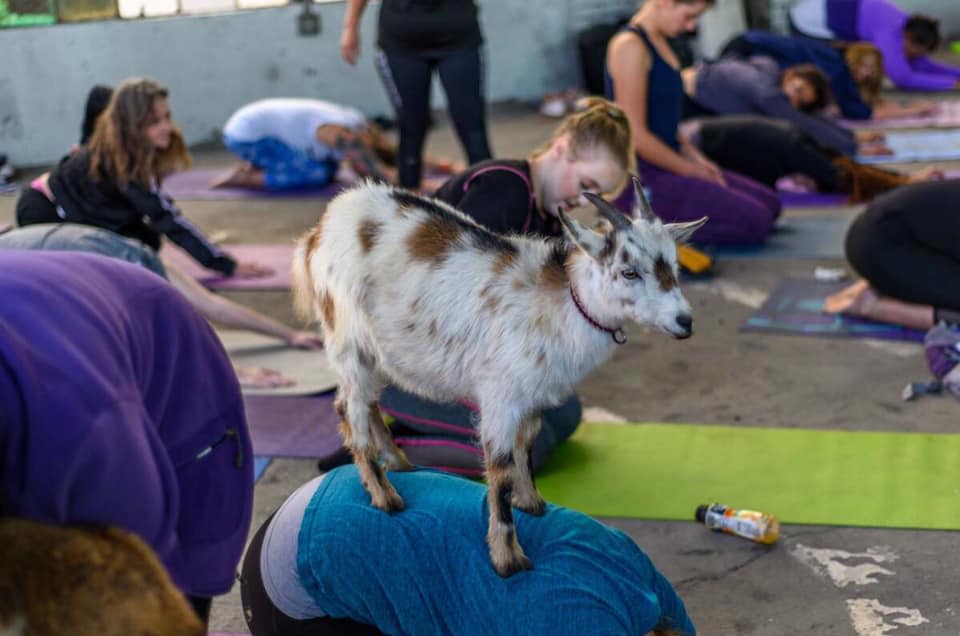 Image Source: Facebook
Yogaritas
If goats aren't your thing, maybe pigs (and margaritas) are! Yogaritas is lead by Sydney Foresteal and her pig Tequila Barbie. Most recently she has been hosting classes at The Salt Yard on Sunday mornings. Margaritas, yoga, pigs, you have to try it!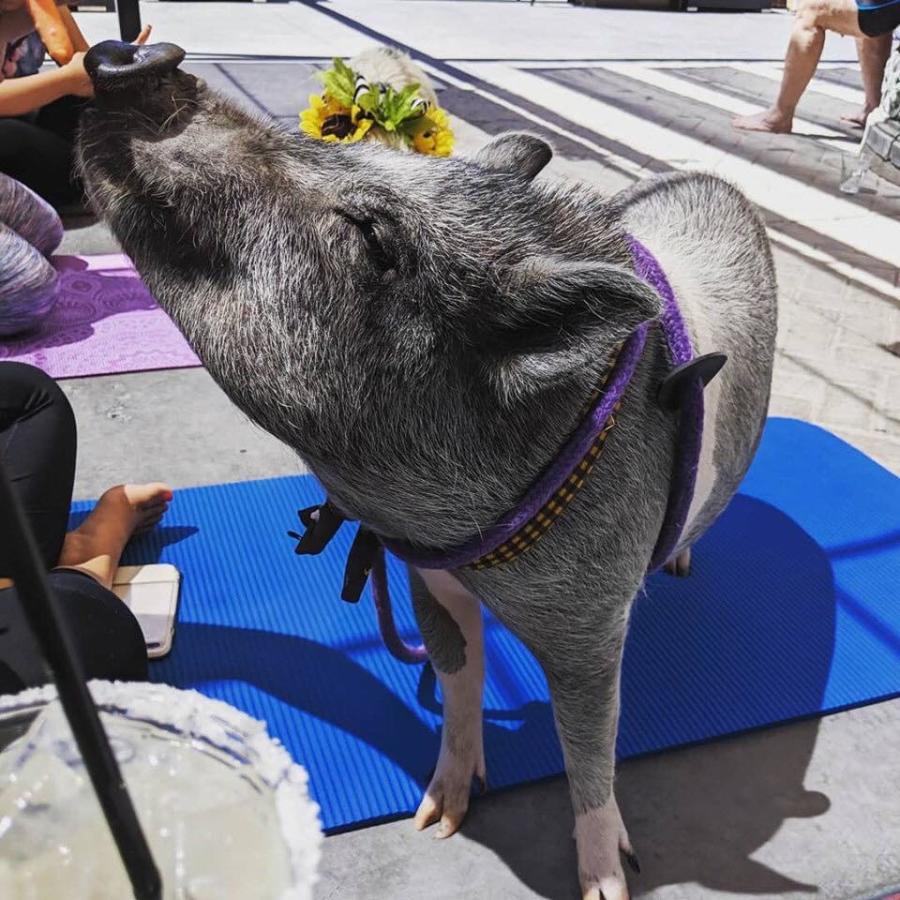 Image Source: Facebook
If you love yoga, Albuquerque is the right place for you. With so many options, you are sure to find somewhere that you love. Namaste!