In recent years, Albuquerque has received a lot of recognition for being a top pet-friendly city. And if you're anything like me, you want to take your pets with you everywhere you go! With close to three hundred days of sun a year, exploring Albuquerque with your furry friend is a must. If you need a break from all that exploring, check out one of these pet-friendly restaurants: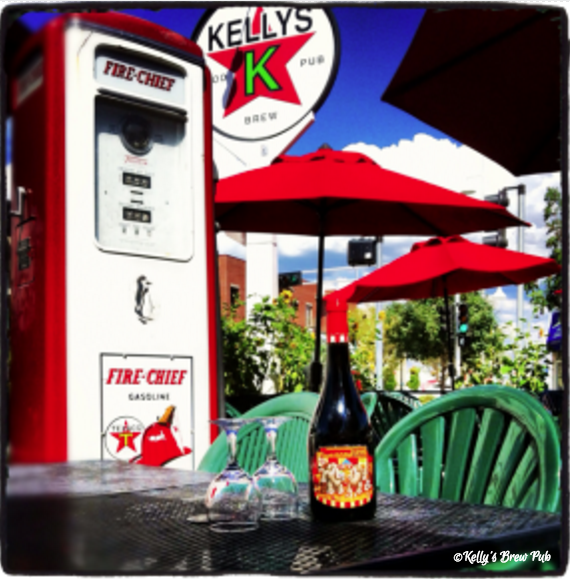 Kelly's Brew Pub
Located on Central Avenue, Kelly's Brew Pub has a spacious outdoor patio that is always welcome to pets. Kelly's brews their own beer and has an American cuisine based menu. If you accidentally drop a fry I'm sure your pooch will be more than happy to take care of it for you!
Chama River Brewing Co.
An upscale, modern brewery and restaurant that is also located just off Pan American Freeway, Chama River Brewing Co. is always more than accommodating when it comes to you and your pets. Whether you're stopping by for a drink and an appetizer or a nice sit down meal, Chama River Brewing Co. is a definitely a personal favorite of mine.
The Grove
An Albuquerque favorite for local and visitors alike, The Grove is a quaint little restaurant located off of Central Avenue in East Downtown (EDo). With organic and locally grown ingredients used in their breakfast, lunch and brunch dishes, this is the ideal Sunday morning stop to get a hot cup of coffee and something delicious to eat. The Grove supports local farms, sustainable agriculture and bringing your pet to dine! 
Nexus Brewery & Restaurant
Nexus Brewery & Restaurant is located just off of Pan American Freeway and prides themselves on being "Albuquerque's Craft Beer & Soul Food Connection". With dishes ranging from chicken and waffles to New Mexico Soul Burgers, Nexus is an ideal spot for patio dining. 
Marble Brewery
If you're looking for a place with a comfortable environment and an excellent beer to quench your thirst, Marble Brewery is the place for you. With several locations around the city, you won't have to look too far. It's worth noting that Marble Brewery was named the Great American Beer Festival's Small Brewery of the Year in 2014! 
Slate Street Café
Whether you're looking for a place for breakfast, lunch, brunch, dinner or a delectable wine, Slate Street Café definitely has it all and being that it is pet-friendly, of course it's on our list. Make sure you try the smoked salmon frittata, and don't forget to ask your sever for a water bowl!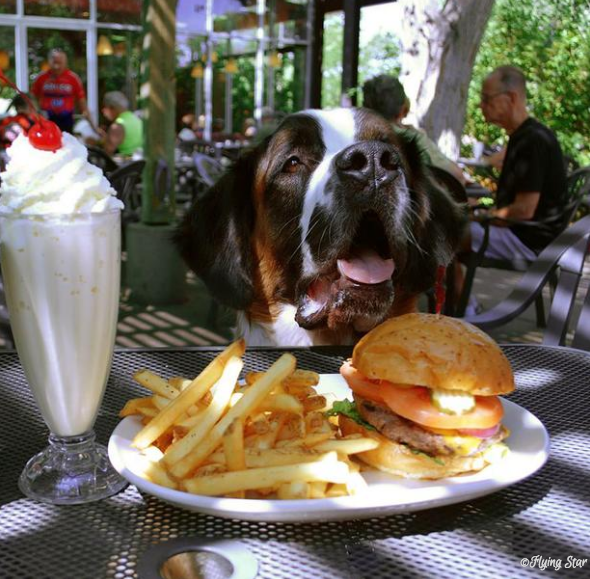 Flying Star Café
Flying Star Café is locally owned and has numerous locations around Albuquerque. Flying Star café offers a range of foods from freshly baked desserts, hand crafted salads, delicious burgers and so much more. A pet-friendly café that is perfect for studying for school, meeting with friends, family or just somewhere to grab some good food, it's obvious why it's such a popular place to be.
Backstreet Grill
Located in Old Town with a shady patio for you and the pup to stay cool, Backstreet Grill has a variety of dishes on their menu including vegetarian alternatives. Get the street tacos! 
Rock & Brews
Rock & Brews is a restaurant with a fun environment the whole family can enjoy, and of course the whole family includes the family pet. Aside from the mouthwatering menu selection and extensive drink menu, what really makes Rock & Brews special and deserving of a spot on our list is their special doggie menu!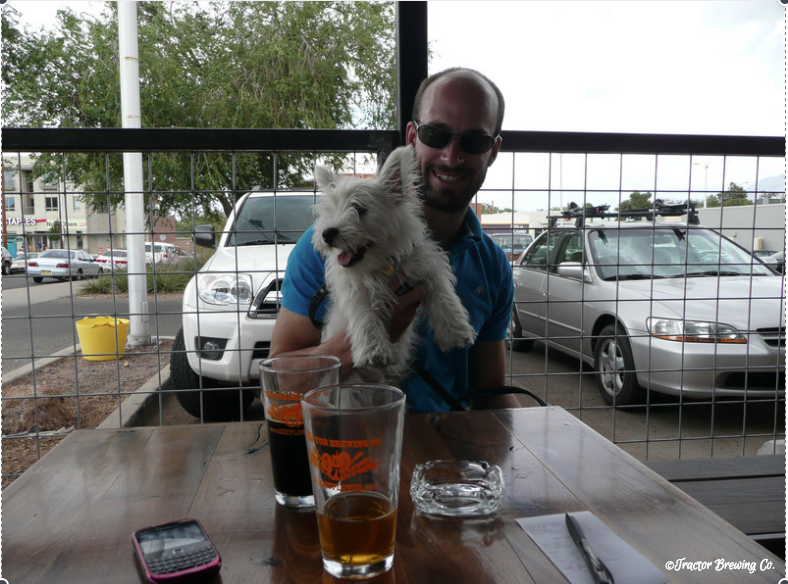 Tractor Brewing Co.
Located in the heart of Nob Hill, Tractor Brewing Co. has a "year-round dog-friendly patio". Nothing sounds more appealing than enjoying a cold one in the company of your favorite friends and pooches. Cheers to man's best friend!
Use the hashtags #ThingsToDoABQ and #ABQevents to join the conversation about Albuquerque events on social media and subscribe to our ABQ365 email newsletter by clicking below!