When it comes to Albuquerque, there is a great deal to be thankful for. From the flavorful cuisine and the stunning sunsets to the vast outdoor playground and the vibrant people, the city offers so much to inspire a sense of gratitude. Here is a list of things to be thankful for in ABQ.  
Stunning Sunsets
There exists a city where the sky is vast and unobstructed by tall buildings, lending itself to a nightly light show of moody purples, burnt oranges, whimsical pinks and even romantic reds. Regardless of the time of year, Albuquerque's enormous sky provides the stage for some of the world's best sunsets. In case the views to the west aren't impressive enough, Albuquerque's sunsets also add in the eastern views as the Sandia Mountains transform into a blush-pink hue for a quick but awe-inspiring 10 minutes every evening as the sunset takes shape. Needless to say, these colorful light shows provide 360 degrees of "WOW." Discover some of the best places to watch an Albuquerque sunset here. 

Cuisine You Can't Find Anywhere Else
Combining the influences of Spanish, Indigenous and Mexican ingredients and cooking techniques, the staple cuisine of New Mexico ends up looking, smelling and tasting incredibly unique. New Mexican food has a character all of its own. Order your plate smothered with red chile, green chile or both, referred to as "Christmas," to try a flavorful kind of spicy sauce that is uniquely characteristic of New Mexican food. Locals have strong opinions regarding where the best chile in town can be found and where the most flavorful chile peppers are grown. In the fall, smell the earthy, enticing smell of the peppers roasting over an open fire in parking lots and storefronts for an experience that is authentically #TrueABQ. To make the experience even more authentic, order a bushel, take it home, and peel, seed and chop the load with those you love most – it's an activity to truly spark gratitude. Those who have moved away often talk about the cuisine as the thing they miss the most and immediately crave upon departure.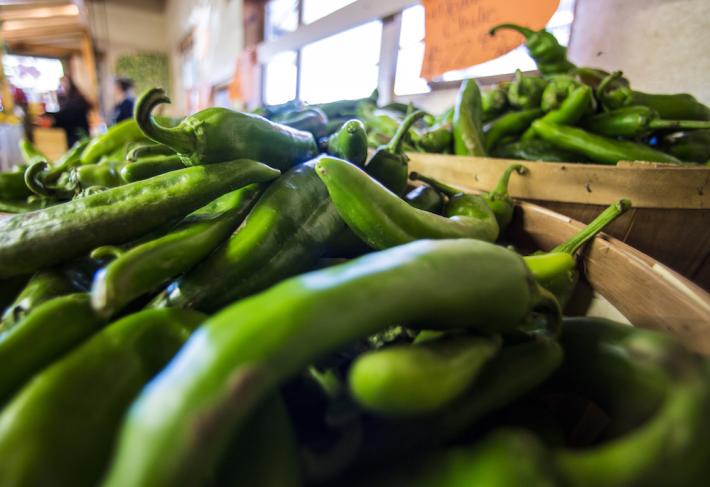 The Sandia Mountains
Hikes, bikes and stunning views – oh my! A less-than 20-minute drive from anywhere in the city are the stunning and accessible Sandia Mountains that line the eastern limits of the city. These gorgeous mountains provide terrain for any and all outdoor enthusiasts including hiking trails, mountain bike paths and even North America's longest aerial tramway, the Sandia Peak Aerial Tram. From atop these mountains, visitors and locals can enjoy breathtaking views of the city from a more than 10,000-foot elevation, an outstanding dinner and drinks at Ten 3 restaurant, and even skiing and snowboarding in the winter at Sandia Peak Ski Area! It's hard not to gaze at these beautiful mountains without feeling deeply grateful for their existence.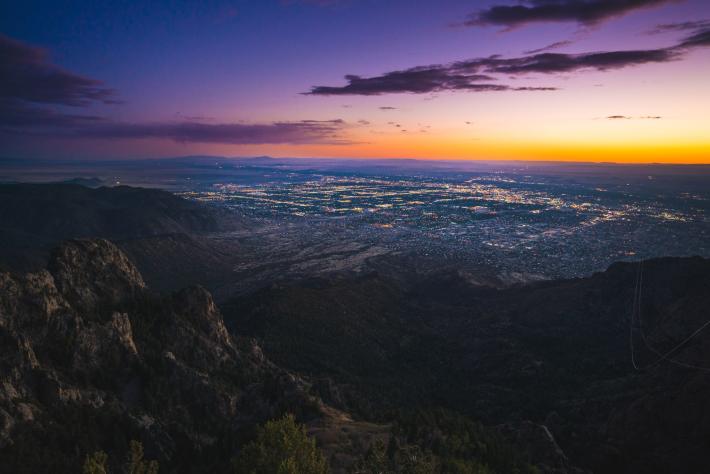 The Rio Grande
In case the mountain range doesn't offer enough natural beauty and adventure, Albuquerque also features a river that runs right through the heart of the city, the Rio Grande. Lined with gorgeously aged Cottonwoods and inhabited by adorable wildlife including porcupines and turtles, the Rio Grande is in a league of its own. Witness the migration of the enchanting Sandhill Crane, take a leisurely riverside bike tour, glide along on a standup paddle board and even do some comfortable wading (in certain slow-moving sections) in a river that has high-desert written all over it.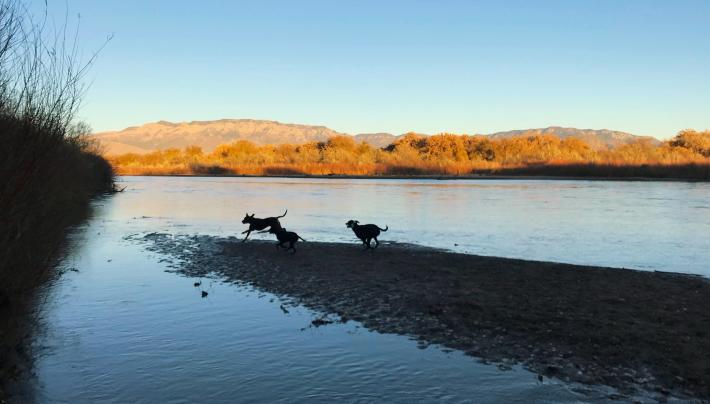 Culture
In Albuquerque, you can observe a traditional Native American dance every weekend of the year, stumble upon a public mural created by the hands of a Native artist and finish the evening off with an authentic flamenco performance and a plate of delicious Spanish tapas. Albuquerque's rich cultural tapestry provides a diversity to the city that can't be experienced elsewhere. When visitors discover that these vibrant traditions are part of daily life here in Albuquerque, it certainly encourages a sincere feeling of gratitude.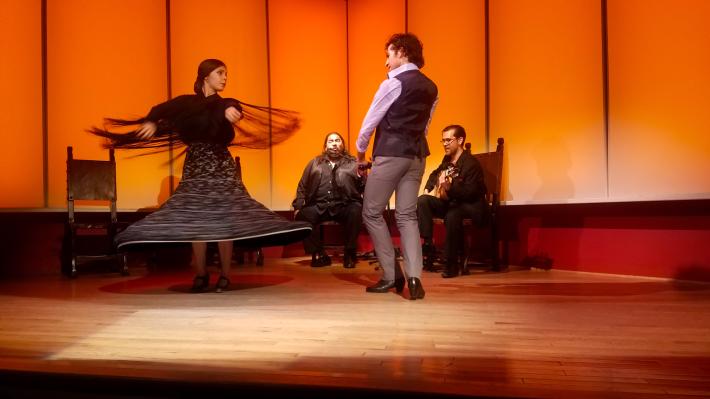 Vibrant and Friendly Locals
It doesn't require much time with the Albuquerque locals to develop an appreciation for their genuine spirit and fiery passion. Spend a moment chatting with an enthusiastic restaurant owner to learn about how much the city means to them and their family, meet a local musician who has incorporated their adoration for Albuquerque into the lyrics of their newest song, or even just engage with a friendly passer-by who is ready and willing to offer directions and suggestions for your next destination. It doesn't take long to discover that so much of Albuquerque's character comes from the vibrant personalities of its residents.
More Than 310 Days of Sunshine
This one doesn't require much explanation; even if you are a fan of rain and snowy weather, it would be hard to disagree that the sun shining more than three quarters of the year is an absolute gift. Setting the stage for patio dining, outdoor activities and overall mood-boosting, Albuquerque's sun-soaked days are sure to be atop the lists of things to be thankful for.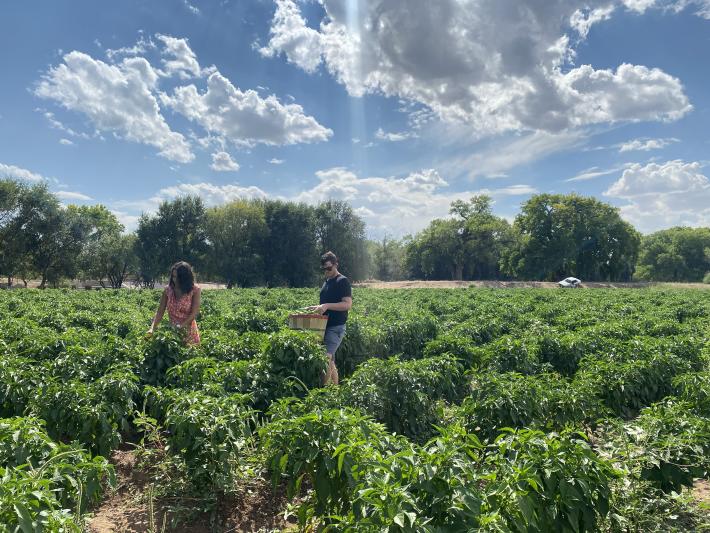 Hot Air Ballooning and the Albuquerque International Balloon Fiesta®
Whether you enjoy seeing the city from hundreds of feet above the ground or simply enjoy seeing the balloon-speckled sky with your two feet firmly planted on the ground, the Hot Air Ballooning Capital of the World is simply something for which to thank the lucky stars. Dreams come true and bucket-list items are checked off when hot air ballooning is involved. Visitors from around the globe travel great distances to witness the spectacle that is the Albuquerque International Balloon Fiesta®, and locals treasure it as an annual family tradition.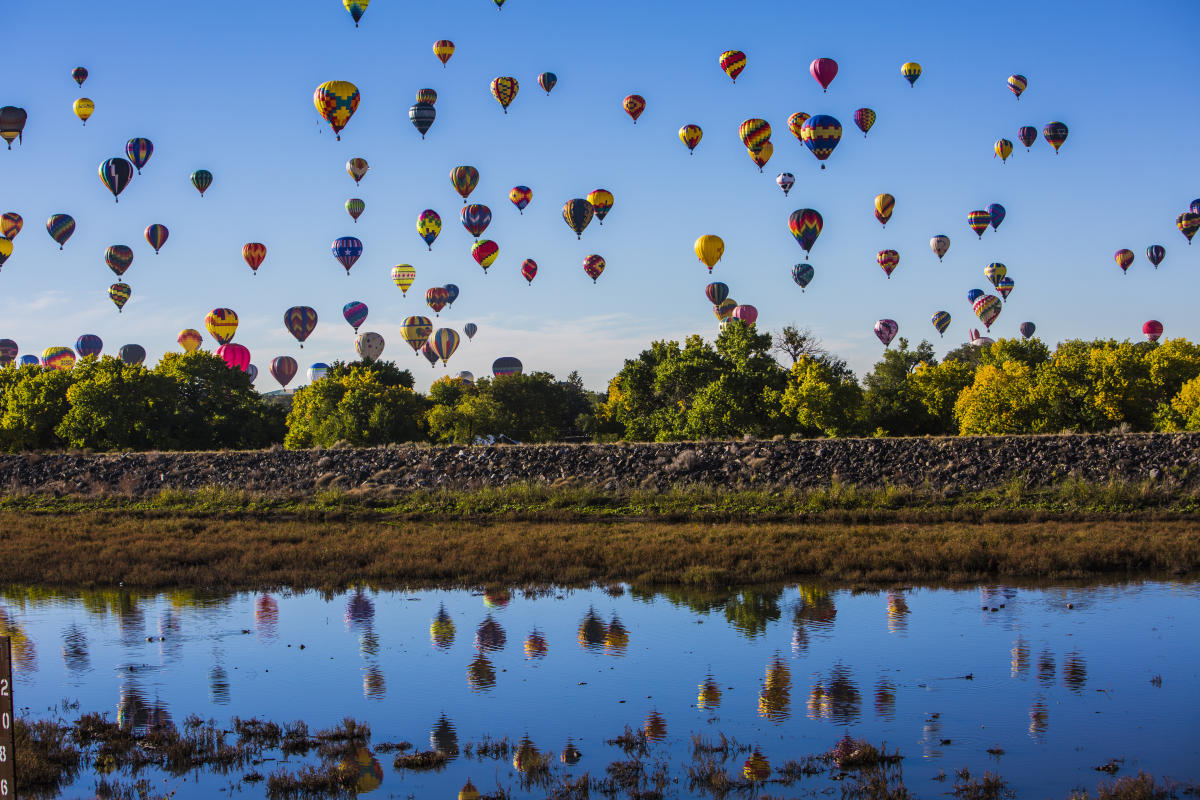 An Award-Winning Craft Beer Scene
Any thirst for something special will be quenched in Albuquerque as the area's craft brewing scene has earned its way into the national spotlight with brews that bring home awards. Including hoppy IPAs, refreshing lagers, dynamic APAs, barrel-aged stouts and more, Albuquerque's brewers always have something outstanding in the works, and the Great American Beer Fest and the World Beer Cup agree.