There's no better introduction to the city than experiencing the vibrancy of Albuquerque, from street art to mountain vistas and film sets to riverside rides, on a tour. Whether you want to learn more about the city's celebrated history, explore iconic landmarks or check out the renowned beer scene, these Albuquerque tours won't disappoint. 
Best of the City Trolley Tour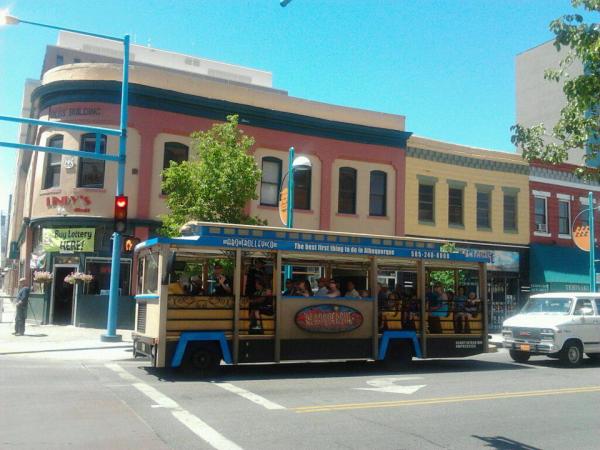 Take in the fresh breeze on the open-air trolley as you're introduced to the city. An ideal option for first-time visitors, the Best of the City tour rolls through Albuquerque's historic Old Town Plaza, the Indian Pueblo Cultural Center campus, Route 66 and the eclectic Nob Hill neighborhood, among many other exciting sites. If movie scenes and ghost stories are more your thing, ABQ Trolley Co. has you covered! The "Trolley Guys" offer a variety of guided tour options. 
Tour ABQ on Two Wheels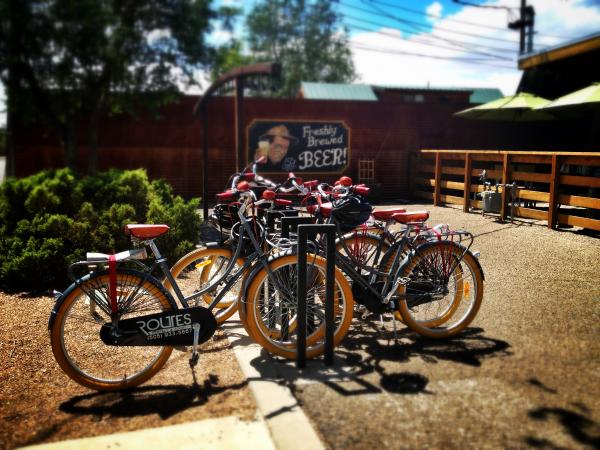 Pedal through the endless trails surrounded by cottonwood trees along the Rio Grande and weave through the colorful streets of Old Town. Rent a bike from Routes Bicycle Tours & Rentals or join a themed guided tour to experience the city's most scenic and unique spots, or hop on an electric bike tour with Heritage Inspirations or Free-To-Roam eBiking, or effortlessly explore the city on your own with an e-bike rental. 
Mural & Street Art Tours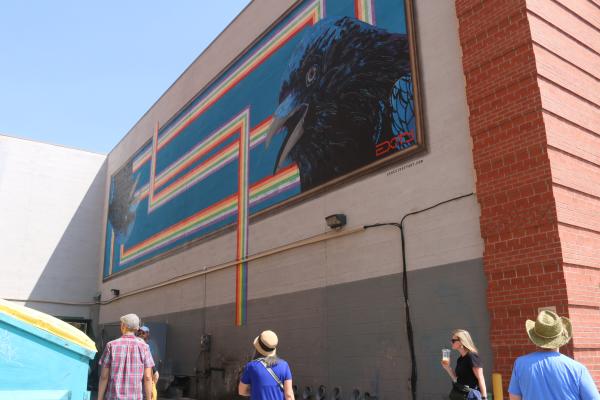 Mosey along the colorful streets of the Downtown and Nob Hill neighborhoods and take in the street art around every corner. A self-guided mural and public art tour is easy in a city so full of beautiful and thought-provoking artwork. Albuquerque's unique combination of vibrant cultures and communities makes for an undeniably spectacular art scene. Visit MurosABQ.com for a catalog of murals to plan a self-guided tour.
Outdoor & Adventure Tours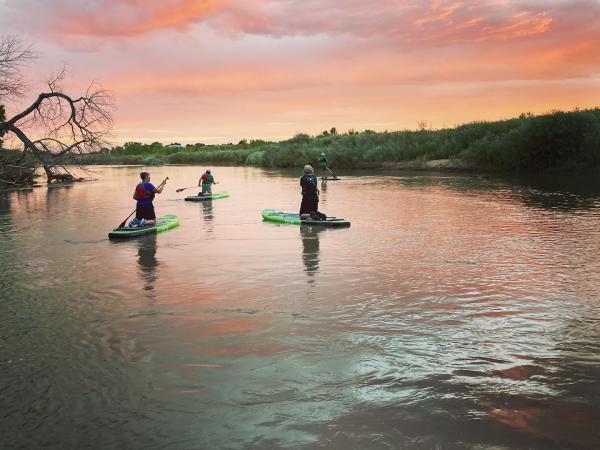 Photo Credit: Facebook
Climb, paddle, step and trek through the Sandia Mountains' mixed terrain and stunning vistas on a guided tour with MST Adventures. From stand-up paddleboarding on the Rio Grande and snowshoeing through the mountain trails to wildlife viewing and hiking, no experience is necessary to take on these adventures. For a rugged excursion, join New Mexico Jeep Tours to explore ancestral ruins, historic homesteads, petroglyphs, petrified forests and the geological marvels of the Land of Enchantment. Hop on a motorcycle with EagleRider Motorcycle Rentals & Tours to explore some of the beautiful destinations around Albuquerque that are easily accessible by motorcycle, either with a guide or by yourself!
Speciality Tours: Films, Ghosts, History, Oh My!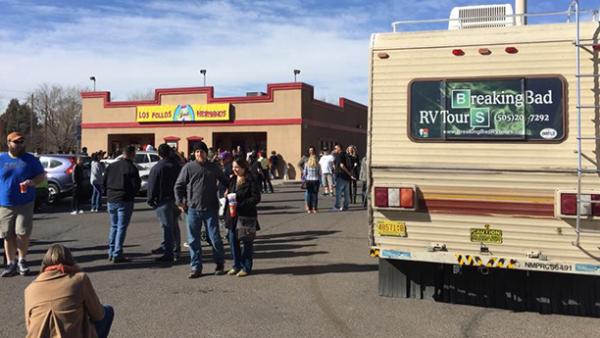 Travel through time, fantasy and history as you visit the spirits of yesterday, explore your favorite movie sets or roam the celebrated streets and architecture of Albuquerque's past. The guides at #ABQTours - History and Ghost Tours of Old Town offer history tours sure to delight and ghost tours full of fright in Albuquerque's historic Old Town. More of an entertainment buff? NM Film Tours and Breaking Bad RV Tours will take you through Albuquerque's most iconic TV show and movie locations while you relive your favorite shows and movies like "Breaking Bad" and "The Avengers."
Let Your Phone Be Your Tour Guide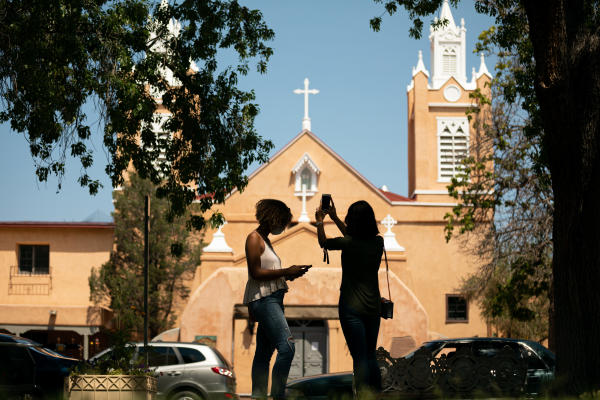 If you want to take a tour on your own time, download a tour on your phone. The Amazing Scavenger Hunt Adventure turns a tour into a scavenger hunt adventure. This three-hour guided city tour will take you to well-known places in the city while you solve clues and complete challenges while learning local history. WalknTours is an audio walking tour that you can take at your own pace. Walk around Old Town and discover the history and hidden gems there.
To find more sightseeing and guided tours, click here.