Much like a summer day in Albuquerque, the different ways you can enjoy a hot dog are endless. Are you a no-frills, dog, bun and mustard type? Or does a hot dog require a special flair to turn your head? Regardless, one of these hot dog joints in Albuquerque is sure to satisfy your summer cravings. 
The Acre Comfort Vegetarian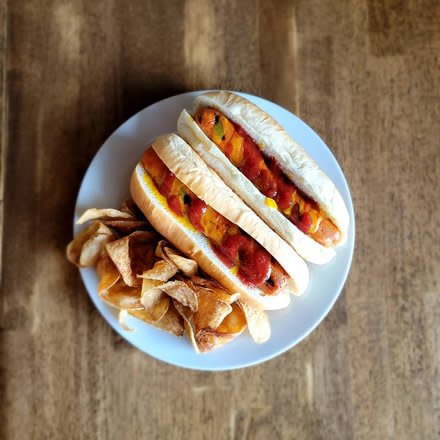 Image Source: Instagram 
Missing those summer days at the barbeque, prior to turning vegetarian? Don't sweat it. The Acre Comfort Vegetarian offers vegetarian dogs! An order of these dogs comes with two marinated braised carrot dogs, classic fixings, and house-made potato chips and pickles. You can also add vegetarian chili for $1. This guilt-free alternative to a classic hot dog will satisfy your cravings – until you start to crave more of these!
ClownDog Hot Dog Parlor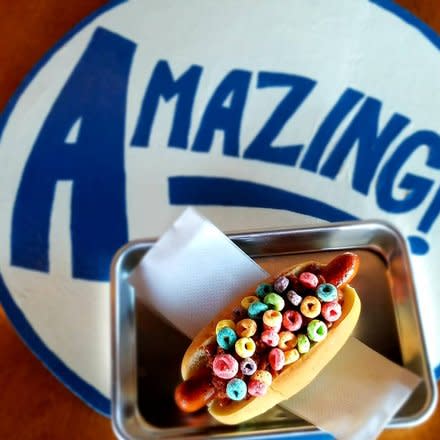 Image Source: Instagram 
Clown Dog Hot Dog Parlor, as its name may suggest, offers the wackiest hot dogs in Albuquerque. This build-your-own hot dog restaurant has every type of topping you can imagine! Choose from several different meat and bun options, then the fun really begins. They carry toppings from cheddar cheese and chili to Froot Loops, fried eggs and popcorn. They have over 50 toppings to choose from. The debate over pineapple on pizza is far from over – but how about pineapple on a hot dog? Your imagination is the only limit, and don't worry, they won't judge!  
Dog House Drive-In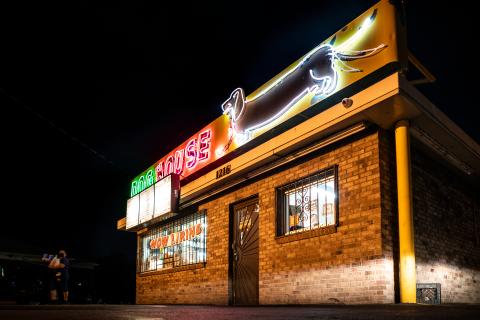 Image Source: City Photo Shelter 
Perhaps the most famous hot dog joint in New Mexico, Dog House Drive-In has offered up no-nonsense, classic hot dogs for more than 50 years. According to KOAT, Dog House was one of the first drive-in restaurants in the Duke City. You can see the iconic little building with its adorable neon weenie dog featured in "Breaking Bad" and "Better Call Saul." Come dine like Jesse Pinkman and get a photo in front of this historical building.
Dr. Field Goods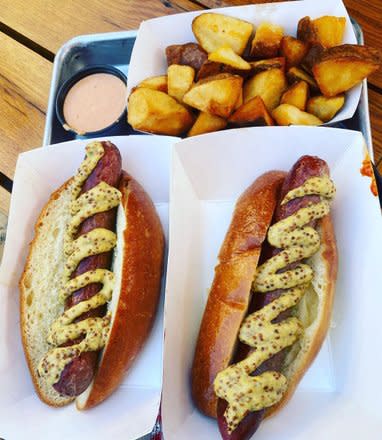 Image Source: Instagram
Craving a hot dog, but no one else in your party can agree? Their loss! Come check out Dr. Field Goods at Sawmill! Sawmill Market hosts a variety of restaurants, so there's no compromise involved. Make your friends and family jealous by sitting down with one of Dr. Field Goods' "New Mexican" dogs, which are smothered in green chile and queso. Dr. Field Goods sources ingredients from small New Mexican family farms, so you can truly say you've had a taste of New Mexico after your visit. 
Isotopes Park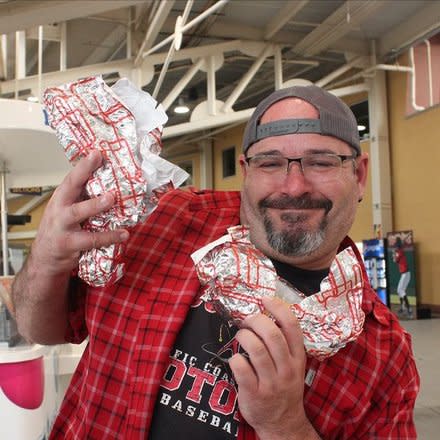 Image Source: Instagram
Although the perfect hot dog topping may be up for debate, we can all agree nothing goes better with a hot dog than a baseball game! Experience the great American pastime while enjoying a not-so-classic hot dog. Isotopes Park released some new "Wild West Sausages" for their 2022 season. These exotic sausages include rattlesnake and rabbit, elk, duck cilantro and alligator! You can continue to customize with a variety of toppings. Wild West Sausages are available at the food cart by section 107. Looking to stay inside the box? The park still carries traditional, delicious hot dogs we all know and love. 
Urban Hot Dog Company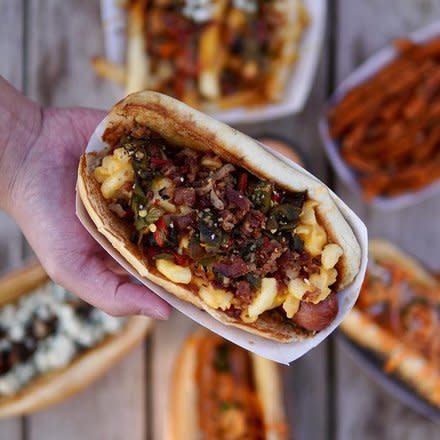 Image Source: Instagram
Urban Hot Dog Company was featured on Food Network's "Food Paradise" and received the ranking of "Best Hot Dog in New Mexico" by Reader's Digest. Their dogs are decadent, with a variety of amazing flavor profiles to choose from. Try the "Crafty Dog," featuring mac and cheese, smoked bacon bits and toasted panko crumbs, or "Chile the Kid," topped with cheddar cheese, tomatoes, onion, bacon and New Mexico green chile. Founder Matthew Barnabe is a UNM graduate and lover of New Mexico. Check out their Westside location, or grab a dog from their mobile kitchen! 
The World Famous Laguna Burger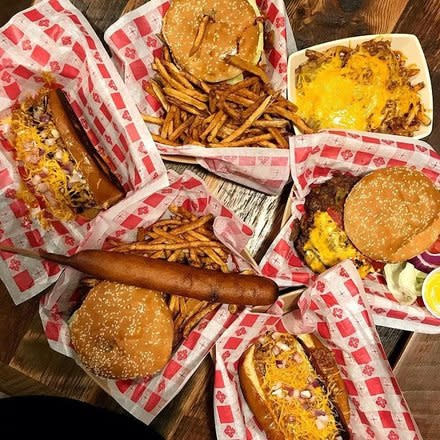 Image Source: Instagram
The World Famous Laguna Burger is known for its green chile cheeseburger, but don't be afraid to order one of their other delicious offerings! They offer a classic dog with relish, mustard and diced onion, or a dog with New Mexican flair: the Frito Pie Dog. This dog is topped with beef red chile and crema Mexicana. Don't miss out on the chance to try some certified New Mexican chile, as Laguna Burger is located exclusively in New Mexico and the Southwest.