Spring and summer are the ideal seasons to grab a picnic basket, fill it up with some local food and head out to one of our city's many parks and open spaces to dig into a picnic. From stunning views of Albuquerque to opportunities to explore the great outdoors, there is a perfect place for you to enjoy a picnic!
Elena Gallegos Open Space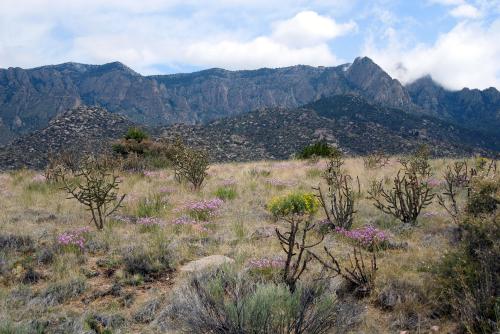 Don't miss the majestic views at Elena Gallegos Open Space, which offers 640 acres of multi-use hiking trails to explore. Grab some food and enjoy it at one of the seven covered picnic areas while taking in the picturesque views of Albuquerque.
Get there: 7100 Tramway Blvd. NE
ABQ BioPark Botanic Garden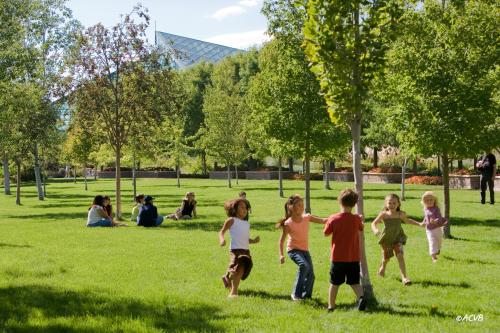 Spend a day with the family at the ABQ Biopark Botanic Garden. Check out flowers that are naturally in-bloom, native butterflies and other pollinators and a children's fantasy garden before settling down at the Festival Green. The large open grassy area provides the perfect shady area to dine on some grub from the Shark Reef Cafe attached to the nearby Albuquerque Aquarium. Don't miss out on Family Picnic Night Aug. 11, 2023 at the Botanic Garden for a night full of food, family, live music and fun! 
Get there: 2601 Central Ave. NW
Pat Hurley Park 
Pat Hurley Park features gorgeous panoramic views of the city. There are two connected developed areas, including grass fields and a small playground. Take about a mile-long walk along the trails to walk off a delicious picnic meal from one of the vendors at Sawmill Market.
Get there: 400 Yucca NW
Gutiérrez Hubbell House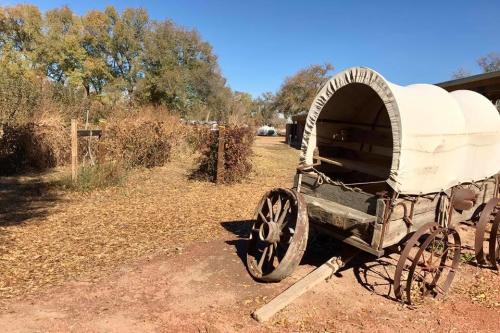 Photo Credit: Facebook
The Gutiérrez Hubbell House is a historic hacienda. It dates back to the 1860s, and sits on 10 acres of land that include a traditional garden and heritage garden along with walking trails. It was once a private residence, trading post and post office. Now it serves as an education center. Check out the on-site museum before getting some food and exploring the trails surrounding the house that include spots to sit down and have a picnic.
Get there: 6029 Isleta Blvd. SW
Tingley Beach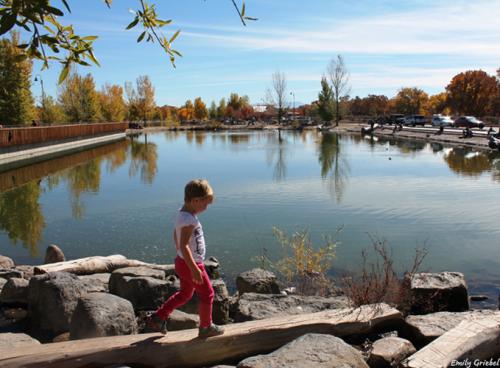 Dine on a picnic next to the bosque at Tingley Beach. Multiple ponds give you a front-row seat to native wildlife. Don't forget your fishing gear because fishing is allowed! Fishing licenses are required, and can be purchased online or on-site.
Get there: 1800 Tingley Dr. SW
W.L. Jackson Park
Get in a game of bocce ball before enjoying a picnic at W.L. Jackson Park. Grab some food from The County Line of Albuquerque with your kids who can climb on some 3D reptilian art.
Get there: 7754 Cedar Hill Rd. NE
Valle del Bosque Park and Open Space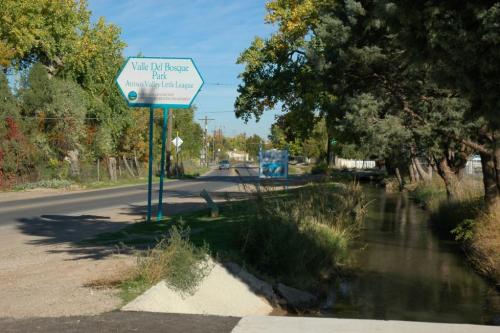 Photo Credit: Bernalillo County
Valle del Bosque Park and Open Space has 17 acres of park and bosque along the Rio Grande to explore. A bridgewalk will take you right up to the river's edge and give you a beautiful overlook. Enjoy a picnic under the trees from The Grove Cafe & Market.
Get there: 480 Sunset Rd. SW
Mariposa Basin Park
There are three trail loops to traverse at Mariposa Basin Park. There's a playground and a baseball field. Fill up your picnic basket with pastries, salami and artisan cheeses at the Farm Shop at Los Poblanos and enjoy while sitting near the duck pond where you can spot a variety of birds.
Get there: 4900 Kachina St. NW
UNM Duck Pond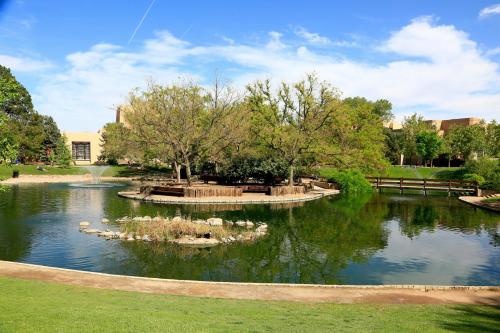 Photo Credit: Facebook
On the University of New Mexico's main campus, the UNM Duck Pond offers the perfect place to step away from city life for a moment and enjoy the tranquility of a picnic. Surrounded by trees, the Duck Pond has several species of waterfowl to watch while you munch on a green chile cheeseburger and milkshake from 66 Diner that's just down the street.
Get there: 1890 Roma Ave. NE