Starting your day off right happens to be easy and enjoyable in Albuquerque as the city is home to a plethora of different restaurants that serve up delicious breakfast options. Whether you take your eggs over-easy or scrambled, your chile red or green, this roundup of breakfast restaurants in Albuquerque is sure to satisfy your growling stomach and big morning appetite. Here's where to get some of the best breakfast in Albuquerque.
Cinnamon Sugar & Spice Cafe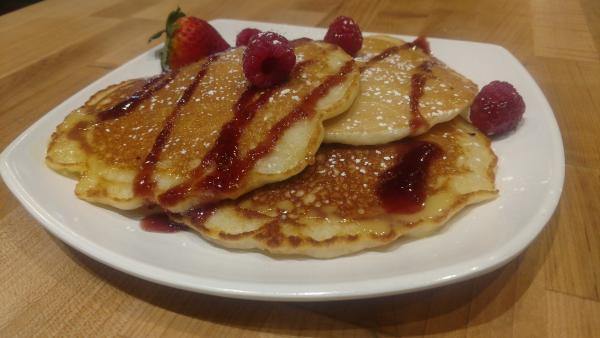 Image: Facebook
This hip yet cozy breakfast restaurant serves up an adorably cute atmosphere at two locations in Albuquerque, one in Nob Hill and one on the Eastside, along with a menu that is sure to please all. Order the 505 Toast or the Burqueno Breakfast Burrito for something a little different and certainly #TrueABQ!  
Flying Star Cafe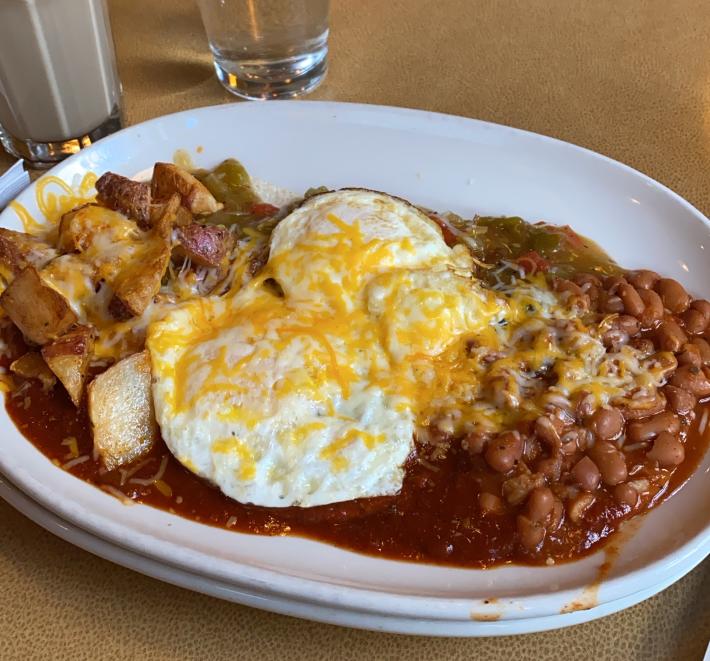 Since 1987, Flying Star Cafe, previously named The Double Rainbow, has been serving up delicious fare made with locally-sourced ingredients to locals and visitors alike. From hearty breakfast plates and freshly-baked pastries and cakes to fresh salads and savory sides, this local cafe has something for everyone. For a delicious New Mexican breakfast in Albuquerque, order the Southwest Bennie for a #TrueABQ version of eggs benedict or the Huevos Rancheros for a filling New Mexican classic served on your choice of flour or corn tortillas. 
Frontier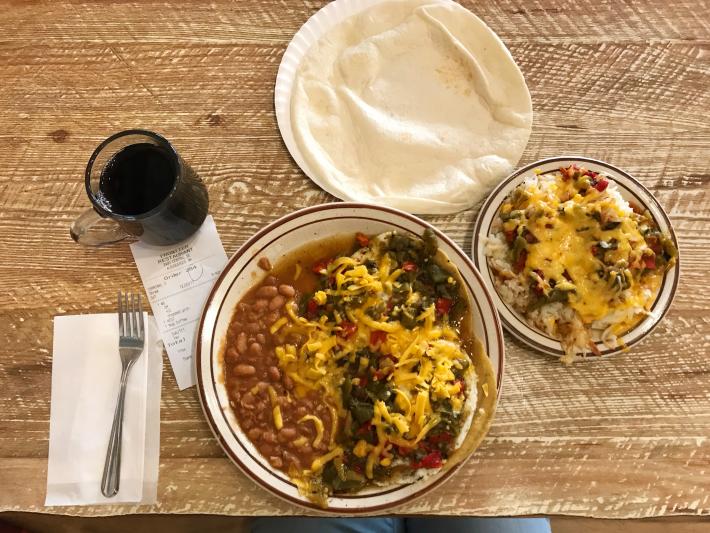 This Albuquerque classic is a morning staple in just about every local's weekend routine. Featuring room after room laden with John Wayne artwork and traditional Navajo rugs, this no-frills, comforting restaurant is located directly across from the University of New Mexico and offers quick counter service and great food that can be smothered in either green or red chile, or both! 
The Grove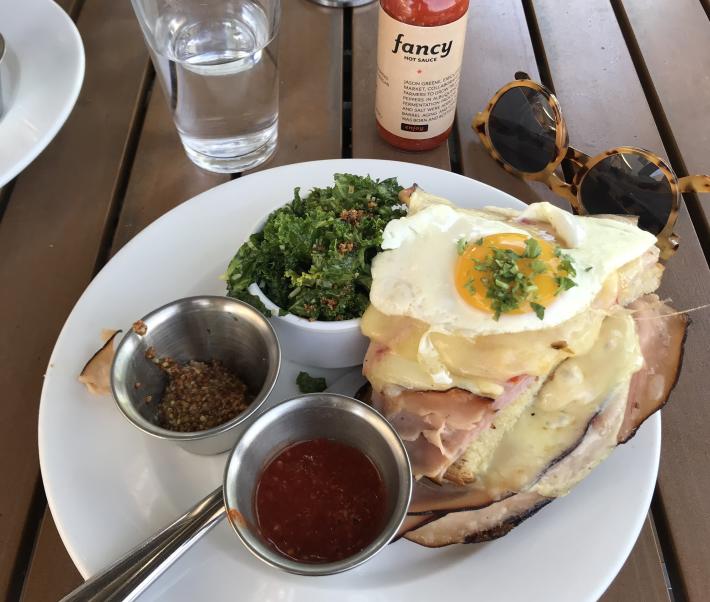 Located in Albuquerque's East Downtown neighborhood, The Grove is easily accessible by the freeway and sits in a charming, older neighborhood of the city. This aesthetically pleasing eatery serves up beautifully-plated breakfast items that make for a great Instagram post. Be sure to arrive early on the weekends, as the tables fill up quickly with the bustle of adoring and hungry patrons.
Java Joes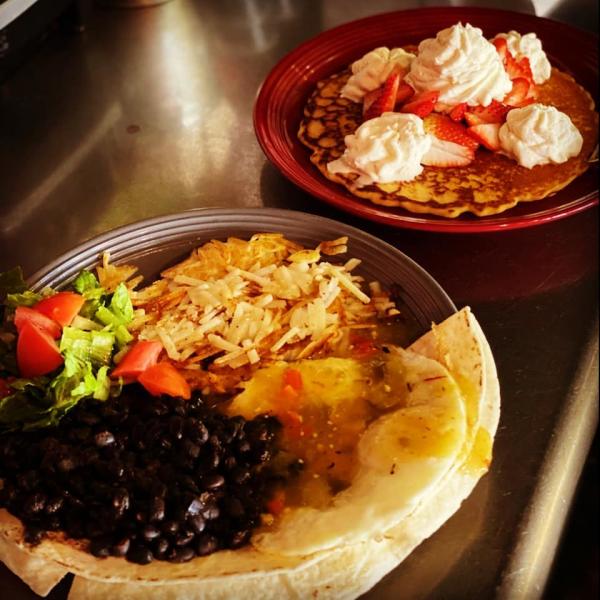 Image: Facebook
Looking for a laidback spot with great coffee and the occasional live musician? Java Joes is the place for you. This breakfast joint has been a local hangout for years, and they pride themselves on serving dishes made with local ingredients along with a cup of handcrafted coffee in the heart of Downtown Albuquerque.
La Quiche Parisienne Bistro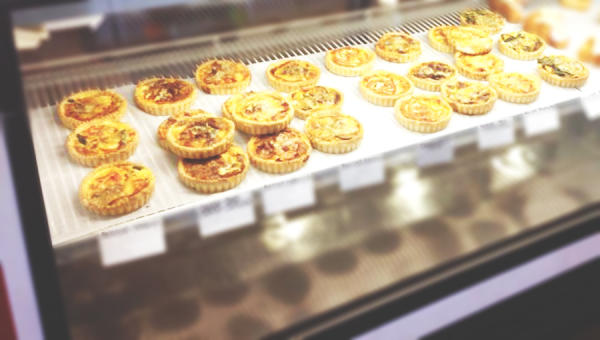 Image: La Quiche Parisienne Bistro
Explore the French countryside right here in Albuquerque with this French bakery and breakfast spot! The quiches are authentically made and as individual pies, including flavorful ingredients like fresh tomato and oregano, wild mushrooms, ham and more! Order a pot of coffee for the whole table to add to the European family or friend dining experience. 
Monroe's
Image: Facebook
If you're looking to have your breakfast plate smothered in red chile, green chile or both, grab a table at Monroe's! Serving up authentic New Mexican plates, this restaurant is sure to give you a #TrueABQ experience. Order the Monroe's Skillet for a dish that has it all and will leave you satisfied for the entire morning. Don't forget to take a jar of Monroe's Red Chile Honey home with you to incorporate into your own cooking and baking endeavors!
The Range Cafe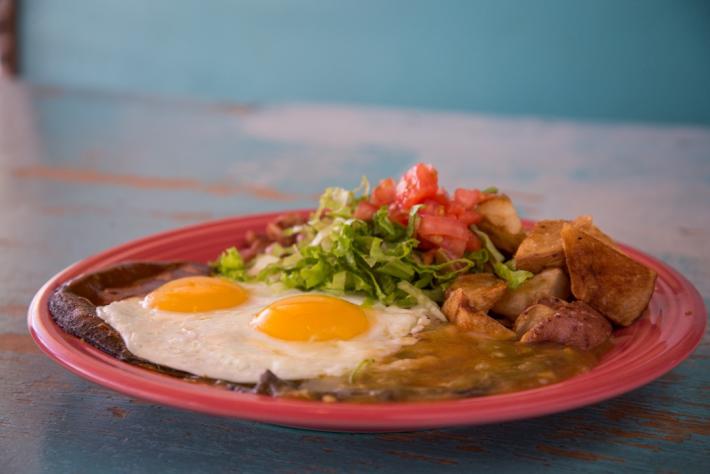 Image: Facebook
The Range Cafe has been bringing Albuquerque families together in a comforting, relaxed atmosphere for years and features a menu that covers all the bases. Order a plate of the country fried steak and eggs and a slice of the green chile apple pie for dessert for a breakfast that will leave you feeling satisfied and joyful for the rest of the day. 
The Shop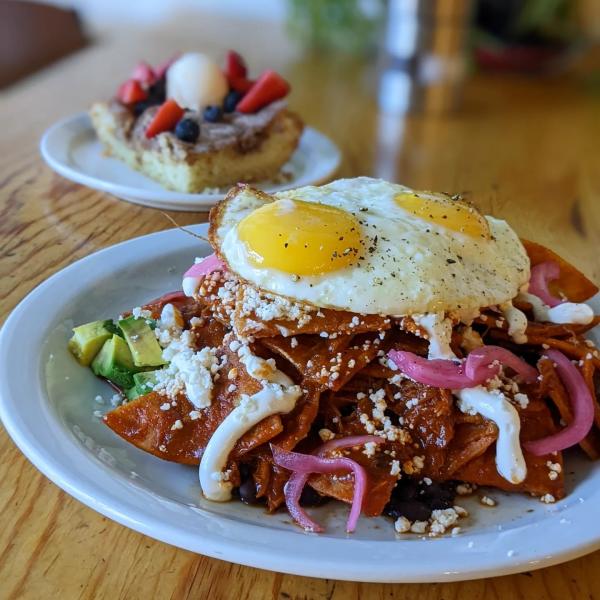 Image: Facebook
Featuring a rotation of one-of-a-kind artwork from local artists, this delectable morning eatery provides a great dining aesthetic along with their tasty breakfast food. Sample some green tea and peach granola or try a heaping plate of red chile chilaquiles for an unforgettable flavor experience that is sure to charge your day with goodness.
Slate Street Cafe
Image: Facebook
Mimosas anyone? Slate Street Cafe is a wine bar and restaurant by night and a brightly-lit, inviting breakfast cafe by morning. Serving up carefully-crafted frittatas and smokey lox, this Albuquerque eatery serves up dishes that make the occasion feel special, every time. Don't forget to place an order for a blueberry, lemon cupcake, for the road! 
Tia Betty Blue's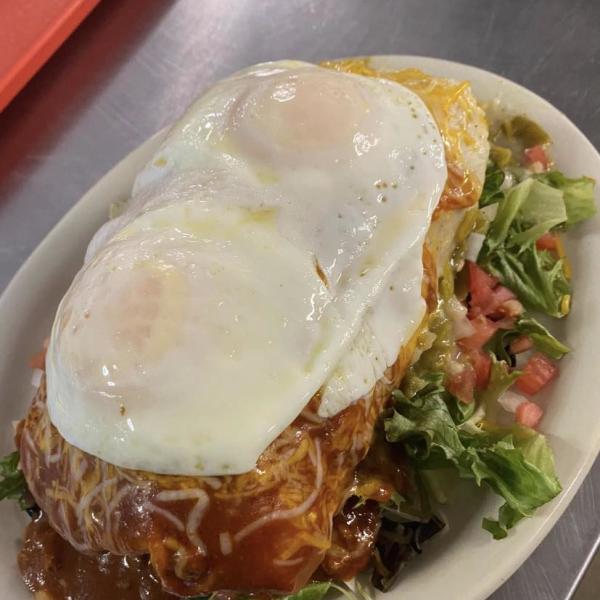 Image: Facebook
Have you ever dreamed of a breakfast burrito the size of your head? You're in luck! Tia Betty Blue's offers up breakfast burritos that will either leave you feeling satisfied for days to come, or will continue to feed you for days to come! If you're in the mood for something a little more on the sweet side, order the to-die-for blue corn waffles topped with house-made whipped cream and fresh berries!