As the temperatures begin to drop and the feel of fall is in the air, it is the perfect time to visit a local farm. Offering crops such as chile, pumpkins, corn, watermelon and more, Big Jim Farms is an idyllic way to spend a fun autumn day. I recently was able to experience everything the farm has to offer at its brand-new location.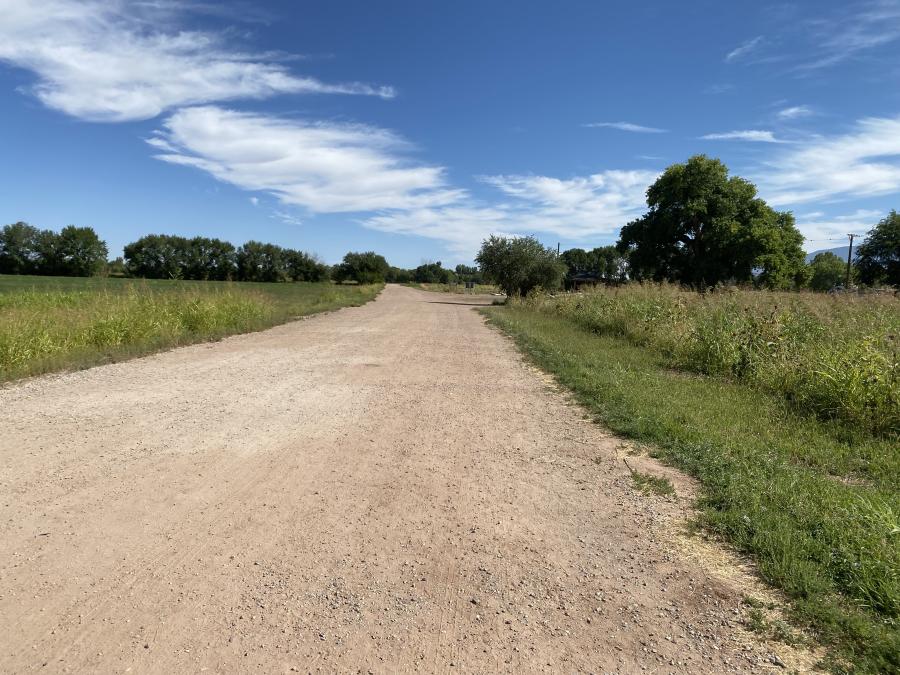 Big Jim Farms now resides on 21 acres of land at the Los Poblanos Open Space fields in the heart of Albuquerque's North Valley. The farm is named after Jim Wagner, a third-generation New Mexican farmer. The Wagner family has been growing green chile in the region for over 100 years, with a focus on organic farming free of GMOs and chemicals.
The new location is beautiful, with fields of crops ready to be explored. Be sure to check in at the farm stand before you head out. You'll get some helpful tips on where to go, and you can rent some clippers and grab a basket if you're planning on picking any of the produce.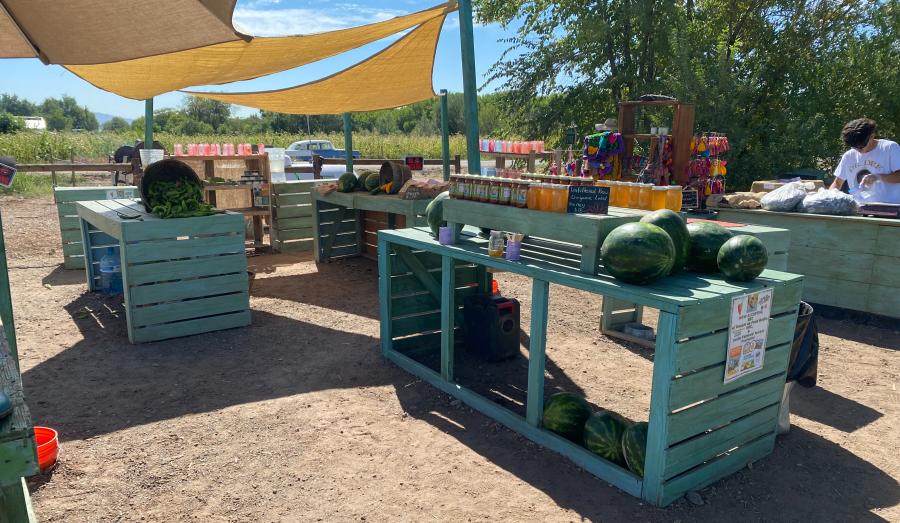 The biggest attraction during the summer is the beautiful sunflower fields. The sunny yellow flowers make the perfect backdrop for a photo. The blooms were starting to fade during my visit, but it was still impressive to see rows upon rows of sunflowers. Even if the flowers aren't blooming, it's worth a walk-through to discover hidden gems in the field like a piano, couch and vintage car.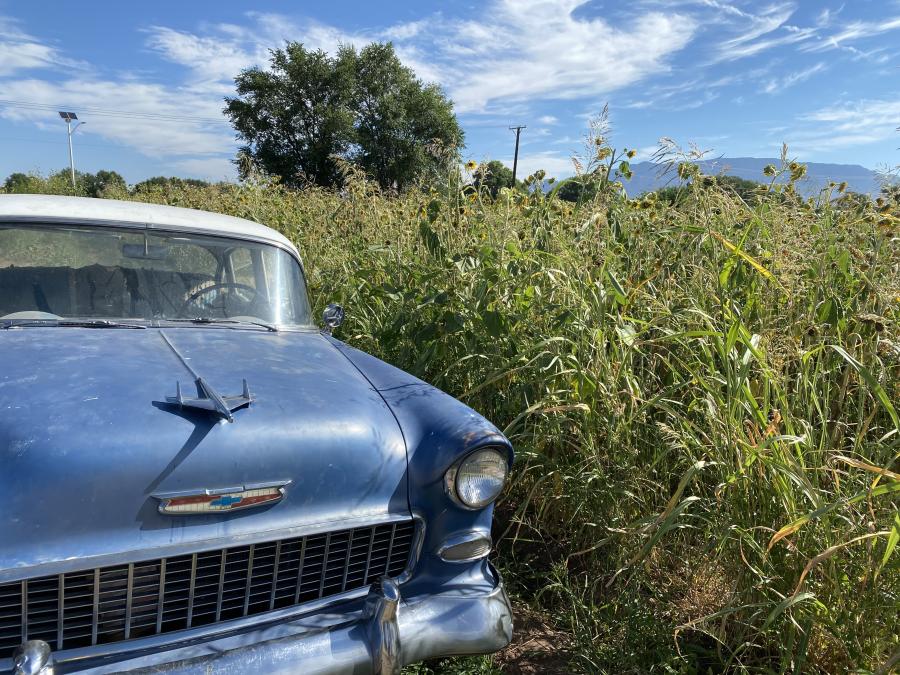 Big Jim Farms is best known for its chile. Just beyond the sunflower fields are rows of chile ready to be picked. It's as fresh as it gets, and you can have your hand-picked harvest roasted right in front of you before you take it home. I loved getting a first-hand experience to see how the chile is grown, and it's a lot of fun to pick something you know you'll get to eat later.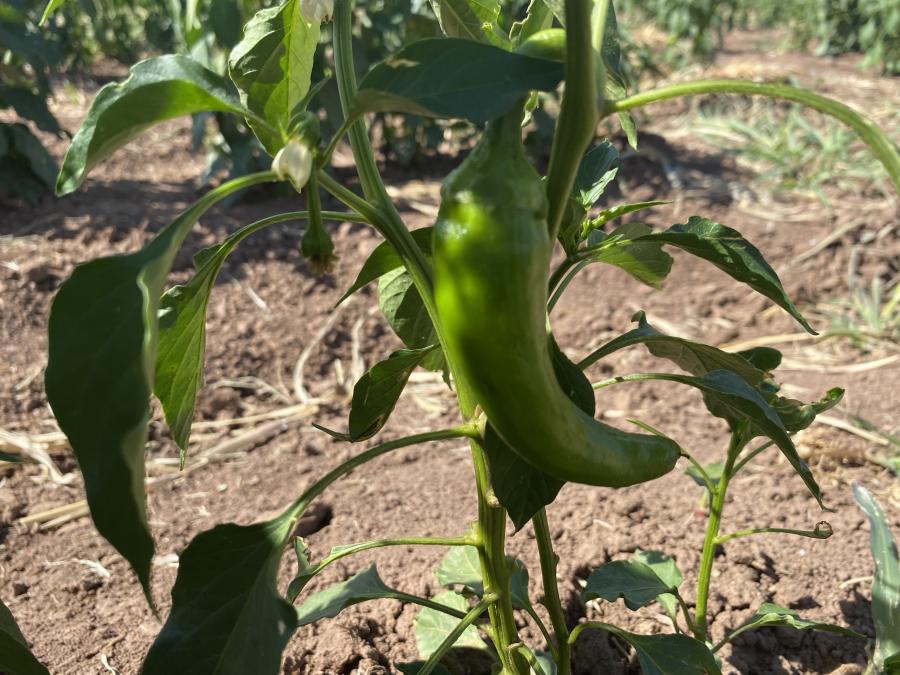 I also spotted tomatoes and a bunch of pumpkins. The pumpkins were too small to pick during my visit, but will be ready soon. Visitors will be able to pick out the perfect pumpkin starting in late September all the way through Halloween. It's a great activity for the whole family, and kids love roaming through the rows to choose pumpkins to carve into jack-o-lanterns!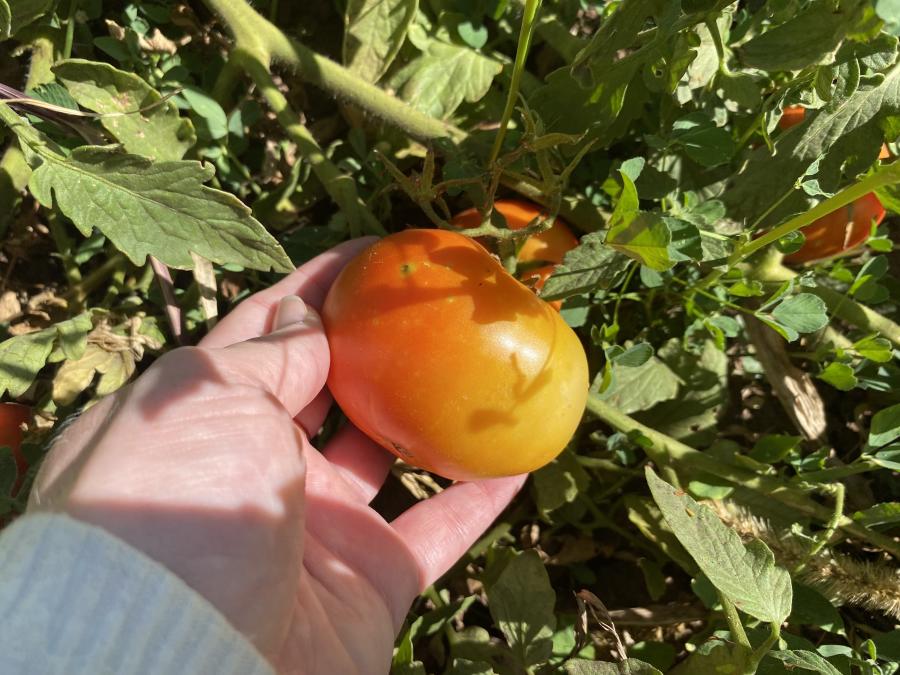 If picking your own vegetables isn't your thing, the farm stand has a selection of fresh food ready to go. Choose from watermelons, tomatoes and even honey. With no entrance fee, you only pay for what you pick (or buy from the farm stand).
The farm also offers ristra-making classes from mid-September through late October each year. You can learn to tie your own red chile ristra and then take it home to dry for use in cooking or as an indoor or outdoor decoration.