Executive Chef Steaven Hammond has always been a foodie. From making cheesy ramen as a child to working as one of the youngest sous chefs in the city, food has always been his passion. But now that he's in charge of the kitchen at MÁS - Tapas y Vino at Hotel Andaluz, he's ready to make his mark on the culinary scene in Albuquerque.
Cooking runs in Chef Steaven's family. His grandmother was a local chef who cooked at many local restaurants. His love for fine dining came from watching local chefs on television.
"It was cool to have this secret power that no one knew about," Chef Steaven said. "You can take something so basic and make it really impressive for somebody."
After graduating high school, Chef Steaven studied cooking at Albuquerque's Technical Vocational Institute (now known as Central New Mexico Community College). After graduation, he became a server and worked his way up to becoming a sous chef in his early 20s. He studied at Cordon Bleu in 2008 and secured a lot of restaurant experience at locations like High Finance and Savoy. But he ended up leaving the culinary industry for almost a decade because he hadn't found that creative burst that could let him run wild in the kitchen.
"Let me be free and let me do my thing, and I hadn't found that anywhere I had worked because it was so structured," Chef Steaven said.
That all changed last year, when one of his friends convinced him to work at MÁS to make a little extra money for the holidays. Eight months later, Chef Steaven found himself as the new executive chef. It sparked something that he hadn't found before.
"It was so warm and it was like a family, like an embrace of culinary that I hadn't had at any of my other restaurants," he said.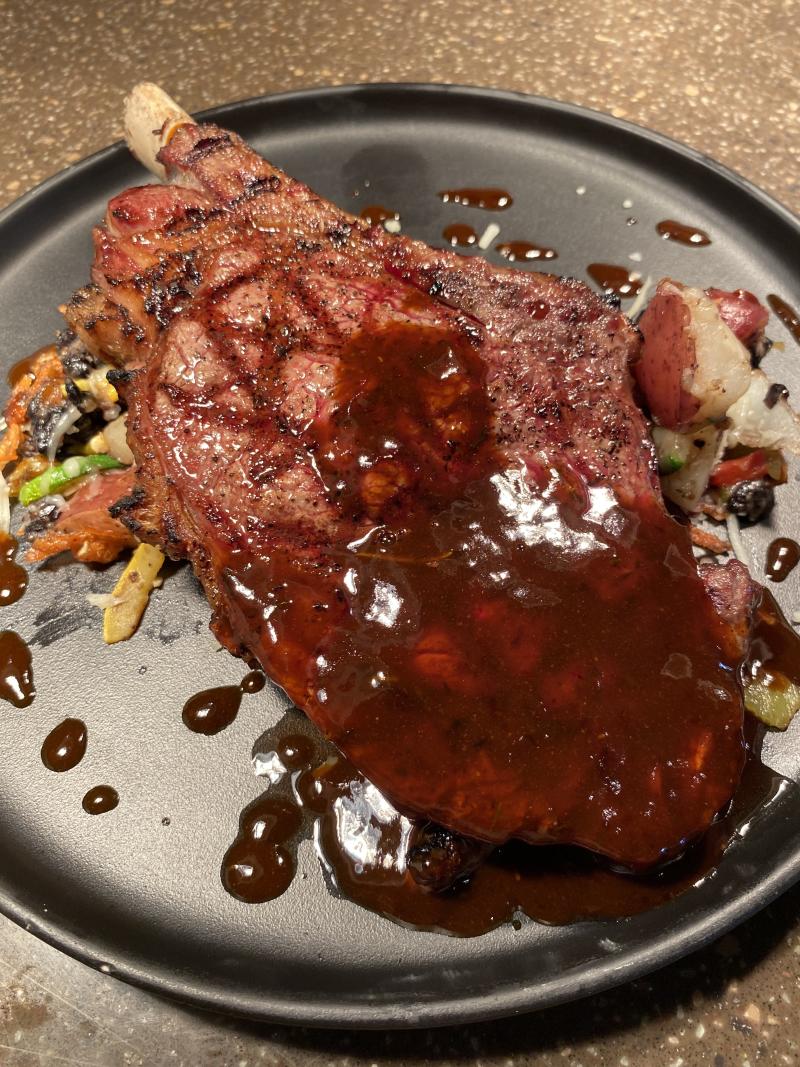 The newest venture for him at MÁS is a secret menu. Called "chef style," it's the version of any menu item that would be how he would want to eat that dish. Any menu item can be ordered chef style. His favorite item on the menu is the ribeye and potatoes, chef style. On the menu it typically comes with mashed potatoes, but his version features calabacitas (sauteed squash) and roasted red potatoes. 
"I've just kind of put my stamp on things," Chef Steaven said.
He's quite literally put his stamp on his ribeye, which is a special signature steak cut from Beck & Bulow. The way he grills a steak produces an eye-catching sun pattern.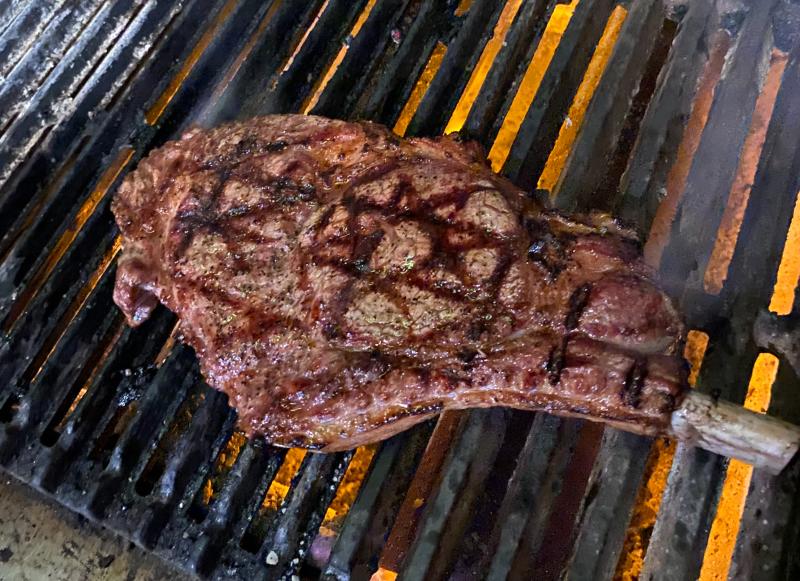 "I've been able to implement a lot of stuff because of my skill and because of my knowledge," he said.
Chef Steaven has big goals for the future. He's hoping his hard work to put New Mexico cuisine on the map will earn him a James Beard award, and even a Michelin star.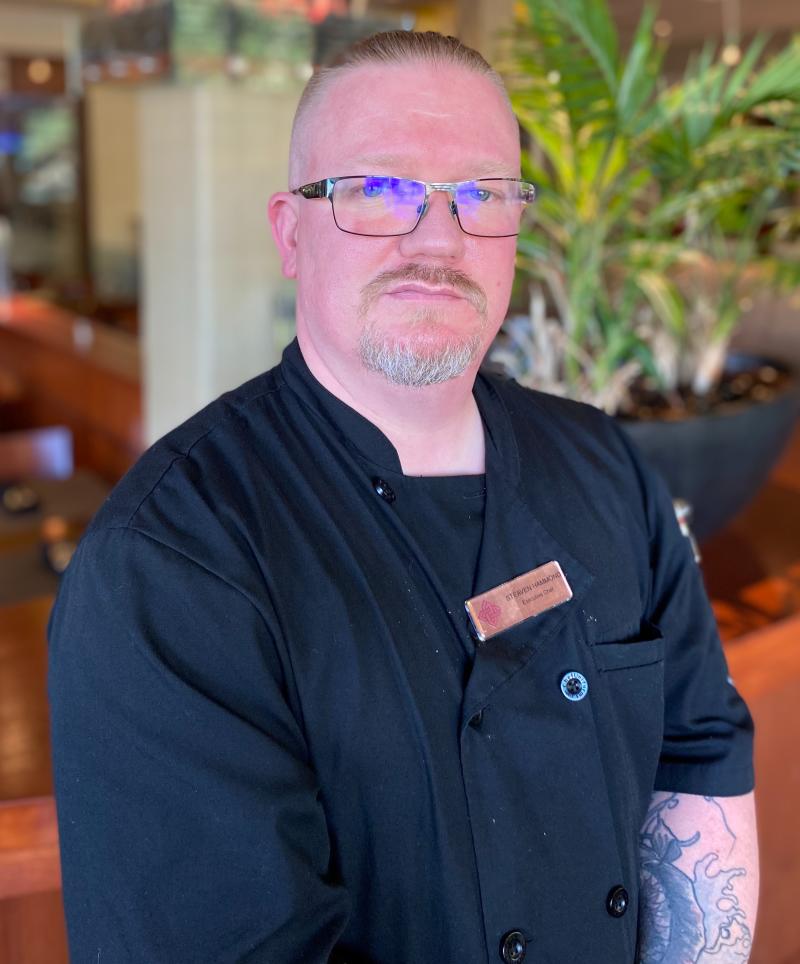 "It's going to take time and it's going to take effort and we're OK with that," he said. "I have a vision and my team understands that I'm this crazy mad genius and that there's a method to my madness and we're going to get there."
That perseverance has gotten Chef Steaven to where he is today.
"My driving force behind everything that I do is not only the elation that goes to the guests but it's to show that you can start from nowhere and work yourself with sheer will and determination," he said. "It's not every day you get to do the same job as your heroes."