Scalo's Executive Chef David Ruiz remembers the exact moment he knew what he wanted to do for the rest of his life: It happened during one of the summers he spent in California with his grandmother.
"I remember her putting a ladder against an avocado tree and grabbing this big, beautiful California avocado," Chef David said. "She split it, put a little balsamic and a little bit of salt on it and handed me a spoon, and that was the instant I knew I wanted to cook."
He learned a lot from just watching his grandmother in the kitchen. Chef David ended up attending culinary school at the California Culinary Academy and worked at a few different restaurants before landing at Scalo in Albuquerque.
A celebrated Nob Hill gathering spot for decades, Scalo has been brought back to life in the past couple years with Chef David at the helm of the kitchen. Opened the same year Chef David was born, it's an iconic Nob Hill mainstay that's well-known to many, including Chef David.
"It's a place I've always looked at as the top-tier mark in Albuquerque," he said.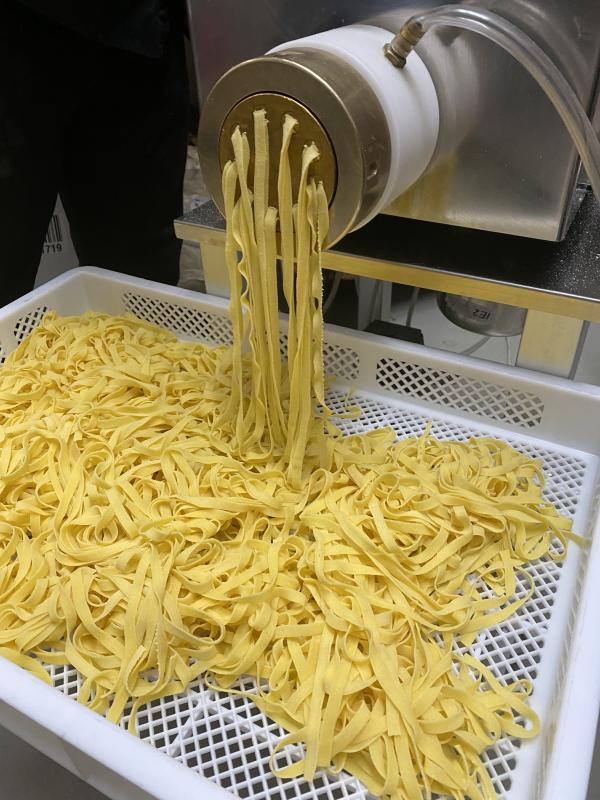 Now he's getting to leave his own mark on the restaurant with dishes like the tagliatelle di parma, a simple dish that packs a big flavor punch. The star is the from-scratch pasta that's made daily. Incorporating more fresh elements like fresh produce from local farmers and creating a menu that's more sustainable is a goal Chef David hopes to achieve, along with helping young culinarians develop their skills.
"What I really want to do is once again make this the best restaurant in Albuquerque," he said. "I want to make an impact not just on this specific restaurant but the community as a whole."
Chef David has won his fair share of awards, from competing on Food Network shows like "Chopped" and "It's CompliPlated" to winning the James Beard Blended Burger Project.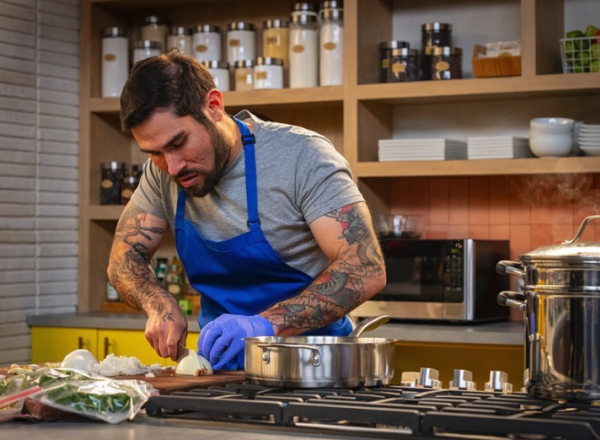 Photo Credit: Instagram
"I've been lucky enough to do some cool things, but I still have a lot to learn," he said.
He's hoping to push for a James Beard award at Scalo at some point, but his main goal is to enrich people's lives with the food he cooks.
"We're just super excited for the future," Chef David said. "I'm very lucky."