Have you heard about the latest craze in Albuquerque? The once little-known sport of pickleball is now the talk of our city!
Michael Giudicissi, an organizer for the ABQ Pickleball Club, wants to get even more players excited about the sport. "The club really does exist to serve its members, spreading pickleball knowledge, information, and access to more and more people."
Considering how easily you can learn how to play pickleball, it's no surprise this sociable game is such a hit. But whether you're a newcomer or a seasoned expert, you'll want to know the top places to play pickleball in Albuquerque.
What is pickleball?
Pickleball combines elements of tennis, badminton, and ping-pong to create something entirely new. It's played on a court a third of the size of a tennis court, with paddles and a perforated ball. Not as intense as other racket sports, the game is suited for every age and skill level.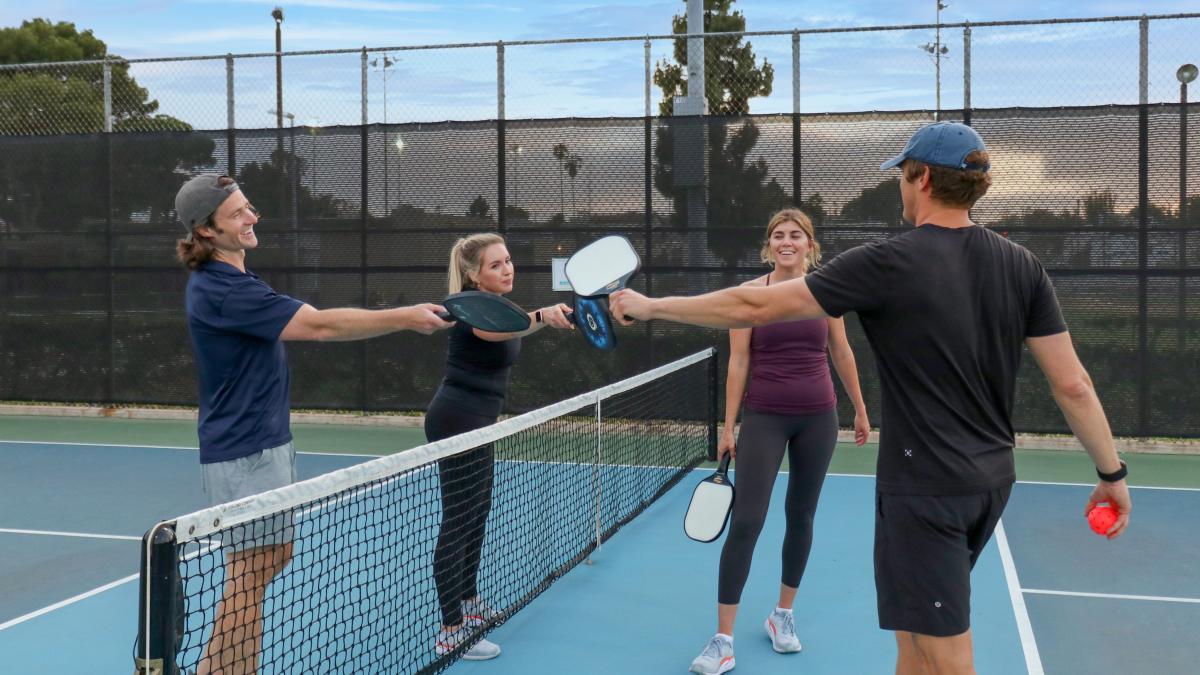 Photo Credit: Pickleheads
"​​I had a shoulder replacement and I just couldn't play tennis anymore," Giudicissi said when explaining how he transitioned to pickleball, commenting on the sport's great accessibility.
Pickleball was invented in the summer of 1965 by two dads wanting to entertain their families. Little did they know, this casual pastime would eventually transform into the wildly popular sport it is today.
Pickleball has since captured the hearts of our city's residents and beyond. In 2022, the Association of Pickleball Professionals (APP) reported that the sport had an estimated 36.5 million players in the United States alone.
Now an active member of the club, Giudicissi is keen to organize regular training sessions for new and experienced players alike. "I wanted to help players [to] get ready for some of the bigger tournaments." So far, the plan has been a success, with "more and more competitive players" joining the scene.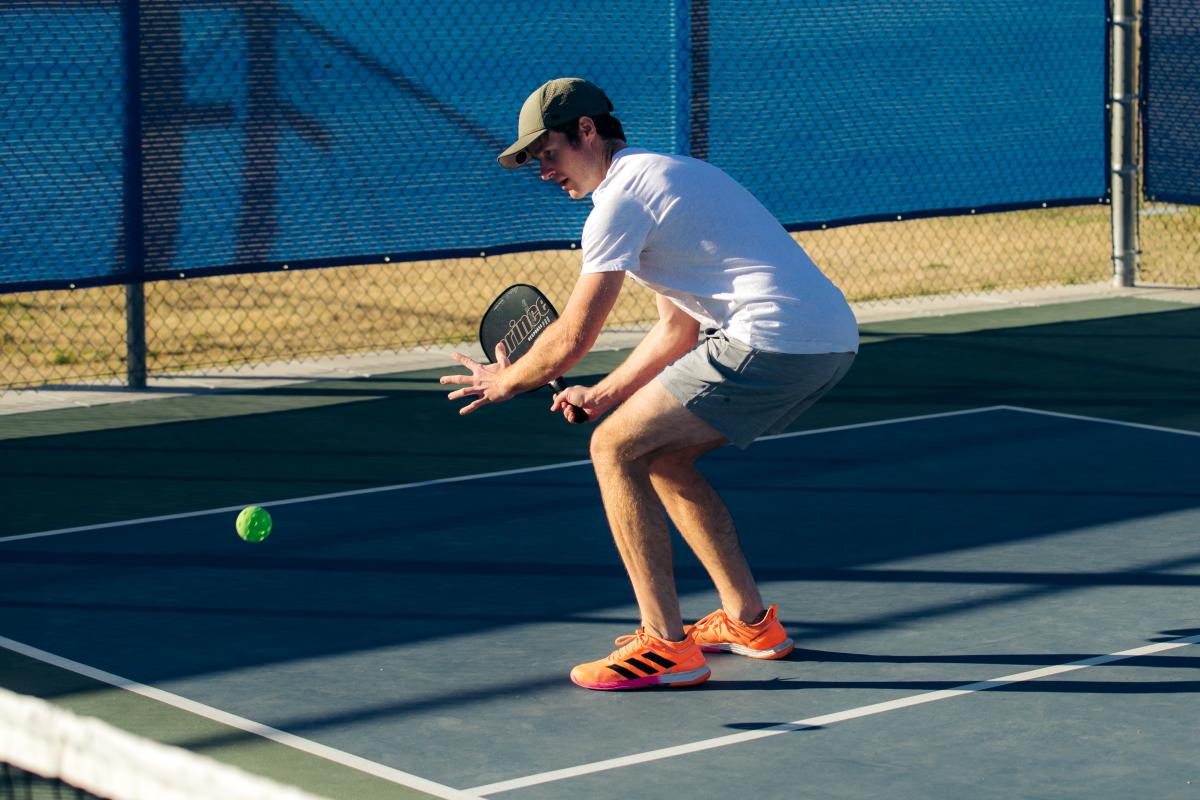 Photo Credit: Pickleheads
Albuquerque solidified its position as a hub for pickleball in 2021 by hosting the inaugural New Mexico Open Pickleball Tournament, attracting enthusiasts from across the southwest. Even Albuquerque Mayor, Tim Keller himself, acknowledged pickleball's popularity, describing it as a "huge sport" in our city.
Where to play pickleball in Albuquerque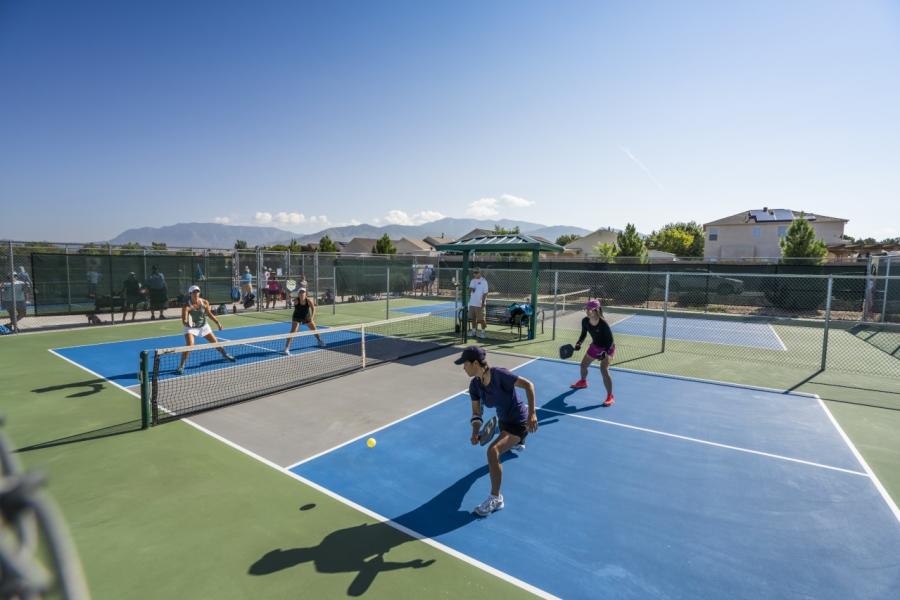 Photo Credit: Core-Visual
For anyone searching for somewhere to play, it can be challenging to know where to start looking. We've put together a list of some of the top places to play pickleball in Albuquerque:
Popular public courts
Filled with recreational opportunities for the whole family, this park features six dedicated outdoor pickleball courts with permanent lines, nets, and lighting. And the best part is you can play free of charge. 
This is an all-round recreational haven offering eight concrete pickleball courts available for free play. But while the lines are permanent, you'll have to bring your own nets. The park hosts other exciting activities, from arts and crafts to fitness and health classes, which add to the welcoming atmosphere on offer.
Set against the breathtaking backdrop of the Sandia Mountains, this facility features 18 fully-fenced outdoor hard courts with permanent lines and nets. To accommodate even more enthusiasts, the facility plans to construct 21 additional courts, including a championship court complete with drinking fountains, canopies, and storage facilities.
Nestled conveniently close to the Pleasant Hills neighborhood and Country Meadows Park, this park boasts 12 permanent outdoor hard courts, but you'll have to bring your own nets. The park offers plenty of other amenities, such as playgrounds and picnic tables, so there's plenty to do if you're waiting for a court. "[It's] the most welcoming place," said Giudicissi, who listed it as one of his favorite pickleball spots in the city.
Popular private courts
This center has four indoor hard courts with portable nets available for a low annual fee of just $20. Once you're done playing, you can stick around and try other activities at the center or enjoy a meal from the on-site cafe.
Final thoughts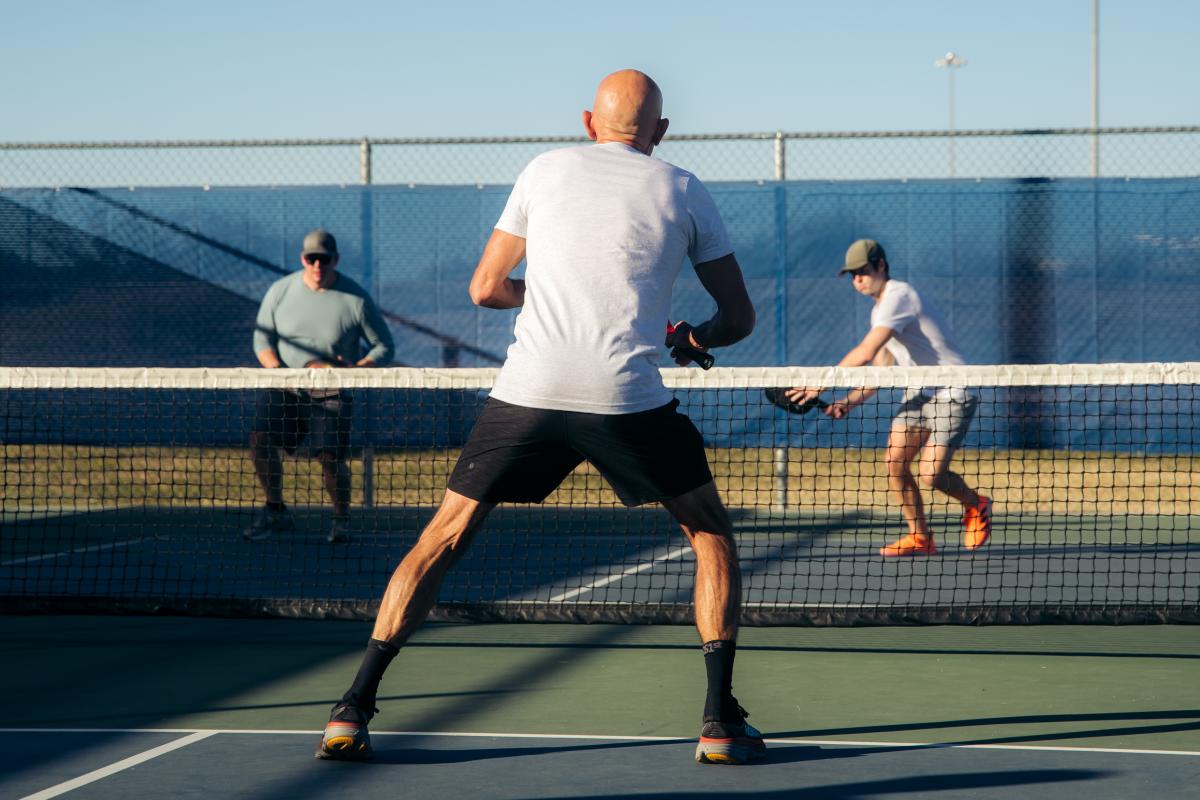 Photo Credit: Pickleheads
Are you ready to join the pickleball revolution in Albuquerque? Millions of players across the US are already enjoying this thrilling sport, so why not give it a go? Get out there, have fun, and connect with our vibrant community of players!