Space travel may be in the spotlight, but you don't have to travel 283,000 feet above the earth to have an out-of-this-world good time in Albuquerque. 
New Mexico is known for its connections to space. Yet beyond the mysterious Roswell incident and Virgin Galactic's recent launches from Spaceport America, there is an abundance of other space-related attractions, restaurants and points of interest to experience. Albuquerque is a fantastic portal to begin your space-themed explorations. 
LEARN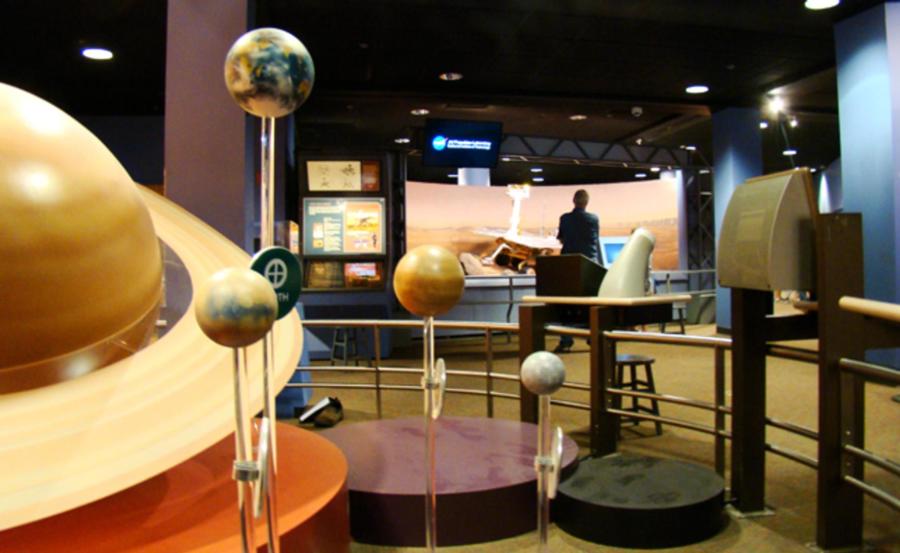 National Museum of Nuclear Science & History
As one of the city's only Smithsonian Affiliate museums and the nation's only congressionally chartered museum in its field, the National Museum of Nuclear Science & History houses many iconic artifacts that relate to the space industry, including historic pieces in its outdoor exhibit area. 
The museum is hosting a special exhibit in 2022, To the Moon: Snoopy Soars with NASA, which examines the history of Apollo 10 and the Peanuts characters' role in that flight and in the NASA Manned Flight Awareness safety program. The exhibit is being organized by the Charles M. Schulz Museum and Research Center and will be hosted in Albuquerque from Jan. 22 through May 15, 2022.
The New Mexico Museum of Natural History & Science 
Be sure to stop at the New Mexico Museum of Natural History & Science on your space journey. The museum has a whole division dedicated to space science, so there are endless opportunities for space exploration. Some of the top space-focused museum features include the Hall of Stars, dedicated to teaching visitors about the night-visible stars; the Observatory, featuring a telescope and special solar and lunar observing; the Planetarium and special space-science events ranging from eclipse watch parties to "Solar Sundays." Keep an eye out on our ABQ365 events calendar for space-related events. 
Planetarium 
The Planetarium is located at the National Museum of Natural History & Science, but it deserves its own stop on a space-travel itinerary. Learning about astronomy and space science is always more exciting when you're sitting in a 55-foot, full-dome planetarium. Check out what's showing currently at the Planetarium here. 
UNM Campus Observatory
Within the city, the best spot for stargazing is the University of New Mexico Physics and Astronomy Department's Campus Observatory, which features a 14-inch telescope and is open to the public on clear Friday nights. Learn more about the public viewing sessions here. 
EAT, DRINK AND SHOP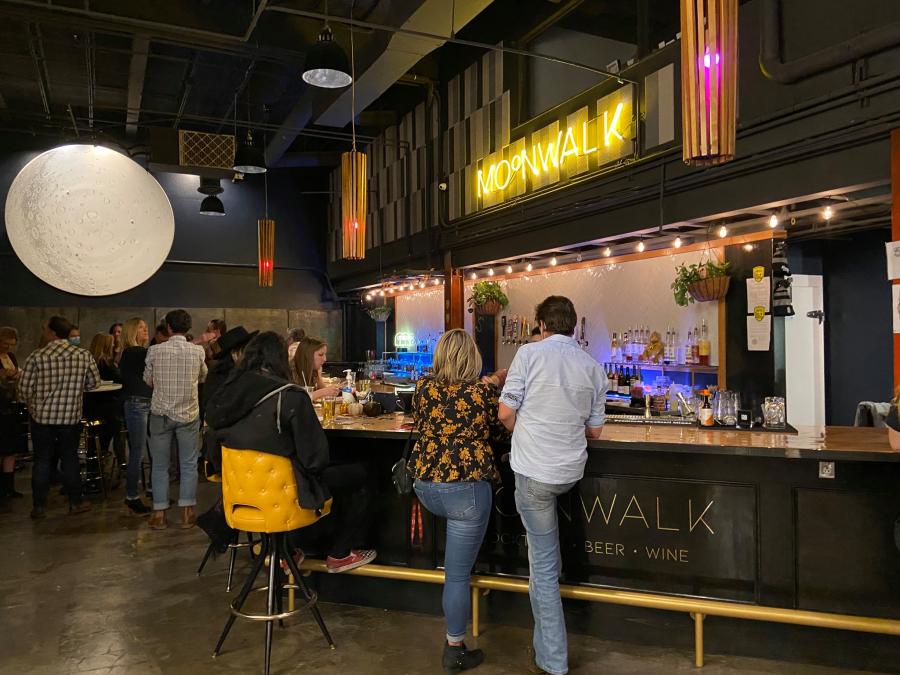 Image Source: Facebook
Alien Brew Pub 
This alien-themed brewery focuses on small batches and creative brews. With craft beer and cocktails, wine, scratch-made food and other-worldly decor, Alien Brew Pub serves as a perfect stop for refreshment on any space-travel itinerary. 
Blue Moon Marketplace 
The items at Blue Moon Marketplace in Albuquerque's Historic Old Town are the kind of gems you'll find only "once in a blue moon." The local, handmade, upcycled and vintage goods in this shop will transport you to another world. 
Equinox Cafe & Bar at Hotel Chaco 
If your trip to Albuquerque includes a stay at Hotel Chaco in Old Town, be sure to check out Equinox Cafe and Bar, the hotel's lobby cafe and lounge. It doesn't have to be a seasonal equinox to enjoy the craft cocktails, fresh-made juices and espressos here.  
Flying Star Cafe & Satellite Coffee 
A local favorite serving up scratch-made baked goods, delicious desserts, fresh food and coffee, Flying Star Cafe offers a place to sit, work, talk and, as the owners put it, "watch the world go by." The cafe's sister shop, Satellite Coffee, offers a similarly welcoming atmosphere and even more delicious house-roasted coffee. There are several Flying Star Cafe and Satellite Coffee locations throughout the city. 
The Kosmos Astro Pub
A gastropub located in the Old Town/Sawmill District in Albuquerque, the Kosmos Astro Pub's artistic decor will transport you to outer space. The unique restaurant features local art, live music and a delicious menu of "kosmic" foods. 
Launchpad 
The Launchpad concert venue and bar in Downtown Albuquerque is a favorite for local and touring bands and musical acts alike. Stop by for live music, pool and affordable drinks. You'll know you've found the right spot when you see the giant rocket ship taking off from its storefront. 
Moonwalk Bar at 505 Central
Located at the 505 Central Food Hall downtown, Moonwalk Bar features a dreamy night sky-inspired atmosphere. This bar will take you to another world with specialty cocktails like a meteorite margarita, a moonbeam martini, an apollo-mule and a cosmic-politan. 
Bonus: Eat Like the Astronauts Eat
Did you know that NASA grew New Mexico green chile in outer space? In November 2021, a group of astronauts aboard the International Space Station enjoyed tacos with real New Mexico green chile. The chile seeds came from Hatch, but were grown in space as a part of a plant habitat project in which astronauts grow crops in the space station. On your own space journey, make sure to try out green chile just like the astronauts did at one of Albuquerque's many restaurants. 
PLAY AND EXPLORE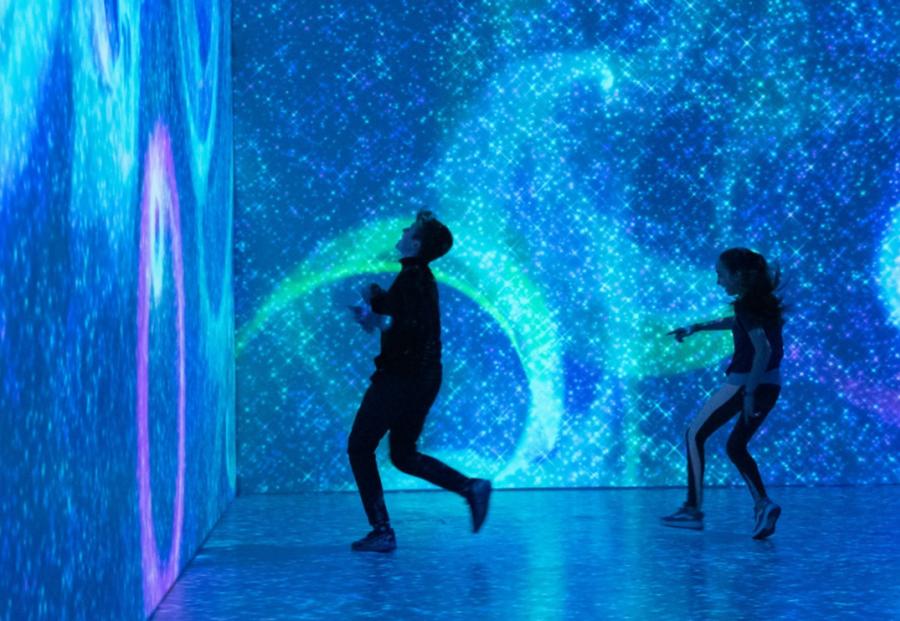 Image Source: Facebook 
Electric Playhouse 
While not entirely space-themed, Electric Playhouse's immersive and interactive experiences will take you to another world. At the futuristic 24,000-square-foot facility, visitors play life-size digital games and the building itself responds to movement along with the ever-changing content. Electric Playhouse offers immersive dining experiences, events with DJs, live music and dancing, and new games every time you visit. 
Heritage Inspirations Star Gazing Tours 
Allow Heritage Inspirations to expand your horizons, literally, with a Chaco Canyon Equinox and New Moon glamping tour. There are many solstice and equinox markers at Chaco Canyon, a UNESCO World Heritage Site, National Park and International Dark Sky Park. On Heritage Inspirations' special Chaco Canyon tours and expeditions, you'll learn about celestial movements incorporated into ancient architecture, see special light patterns only visible twice a year and learn more about the history and people of the place. 
Hinkle Family Fun Center Laser Tag 
For the ultimate cyber-themed fun, play laser tag at Hinkle Family Fun Center. With the Helios Lazer Tag Experience, games include multi-colored, glowing LED light-up vests, phasers with green laser beams, a total of 16 interactive targets and a newly themed arena with a "futuristic cyber quest atmosphere." You'll feel like you walked straight into an alien invasion with these lighting effects. 
NEARBY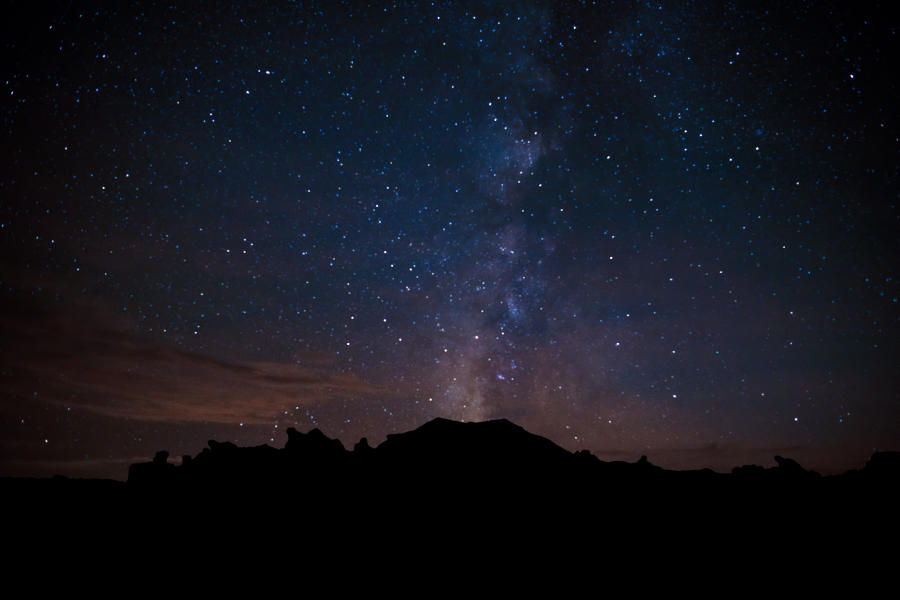 Stargazing Near Albuquerque 
New Mexico's temperate climate and wide open landscapes makes it an ideal place for stargazing. Even though Albuquerque is the state's biggest and most populated city, there are still plenty of opportunities for seeing the stars above. Great stargazing locations within an hour or less of the city include Cerrillos Hills State Park, the town of Placitas and the Sandia Mountain Natural History Center. 
The Albuquerque Astronomical Society hosts a number of stargazing events in and around Albuquerque throughout the year. The events are free and open to the public and offer expert commentary and education. Find upcoming events here. 
If extending your stay, some nearby must-see space spots in New Mexico include the Very Large Array, Spaceport America, International UFO Museum in Roswell and the National Solar Observatory Sunspot.